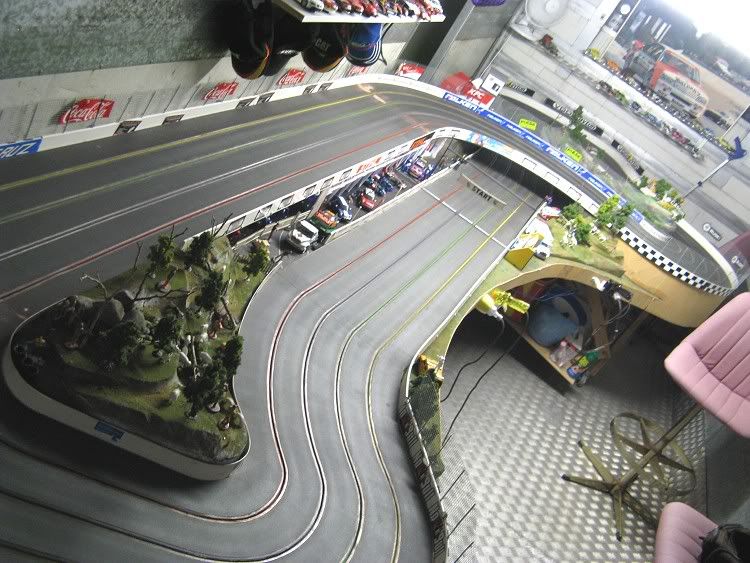 You don't need to be desperate to get yourself a slotcar track, but in some cases it certainly helps. Greg's purchase was not an act of desperation, but he knew there was an urgency which dictated that if he didn't get one soon, he may well never get one!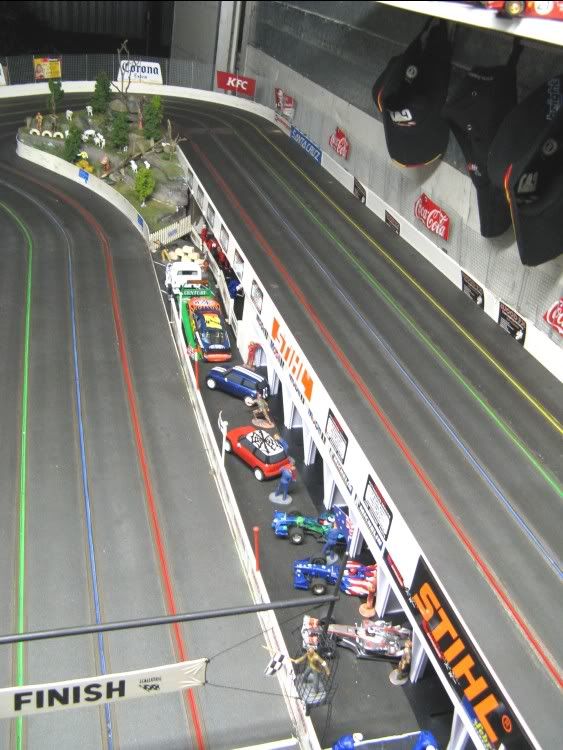 Greg and his partner have picked up the slotcar habit a little later in life than some and once the bug had bitten, it was almost imperative that a nice track and somewhere to put it was a priority. Alternatives where to build his own, have one made, or to buy a ready made track! The last option became decidedly tempting when he found a four lane board track for sale on the internet.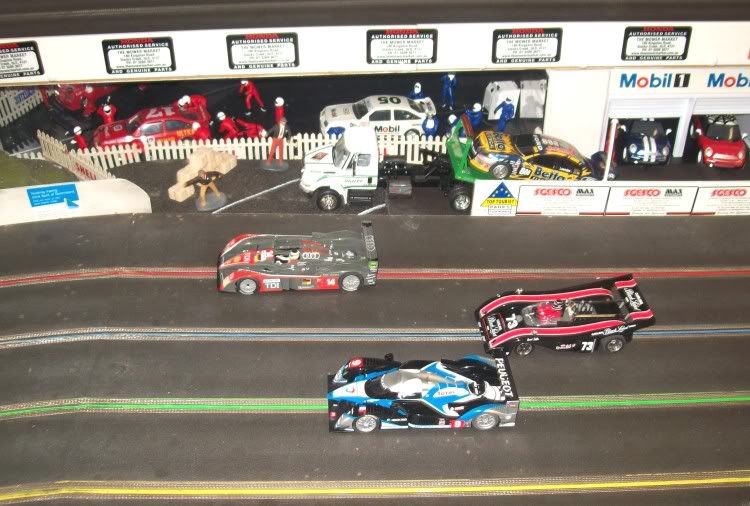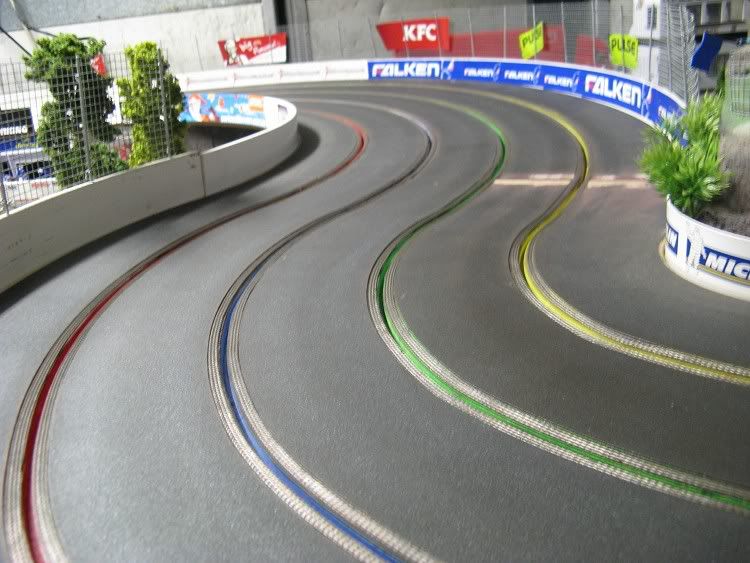 After an exchange of details and a bit of convincing, he and wife Robyn had the car loaded up and a tandem trailer hired for the pick up. The Journey, Logan City, just south of Brisbane, to the north of Adelaide!! Mmmmmm! No mean feat and a journey you might think twice about even for a holiday jaunt! Never the less, the road trip through the Australian countryside must have made it worth while.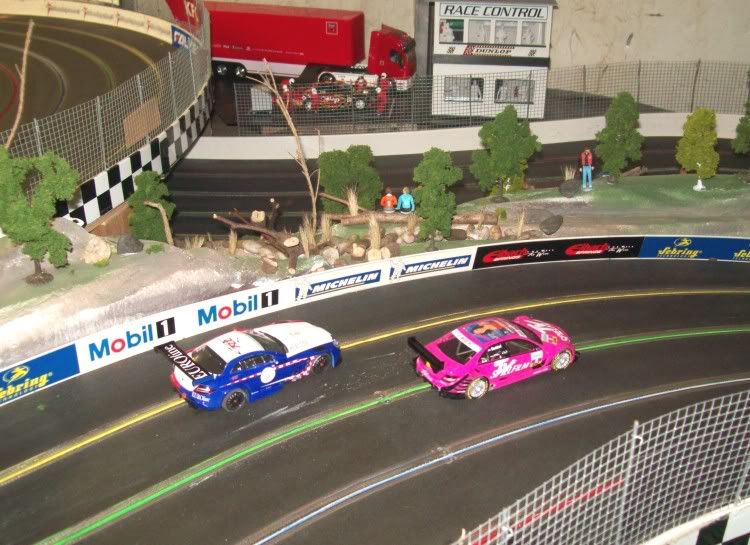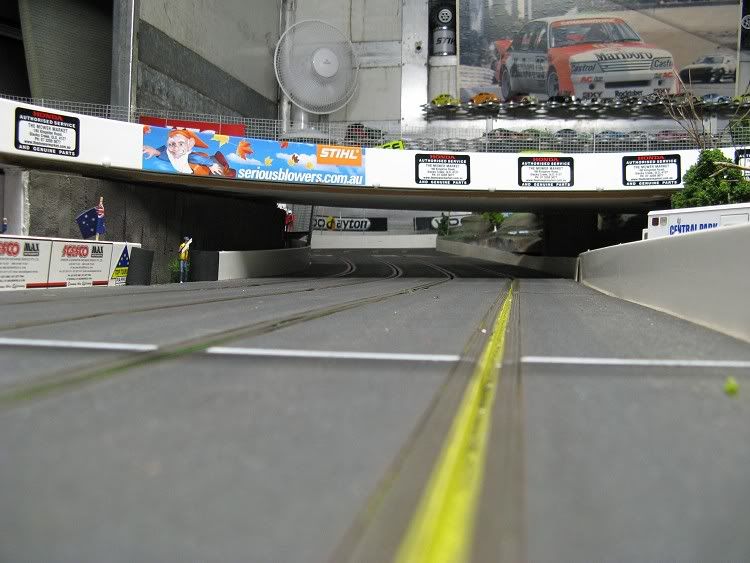 Once in Adelaide, the track was loaded and the deed was done. All that lay ahead was the drive back to Brisbane. Once home and unloaded it soon became clear that the track was going to need a more sheltered and permanent home other than under the car port. Thinking laterally, Greg soon had the solution to hand.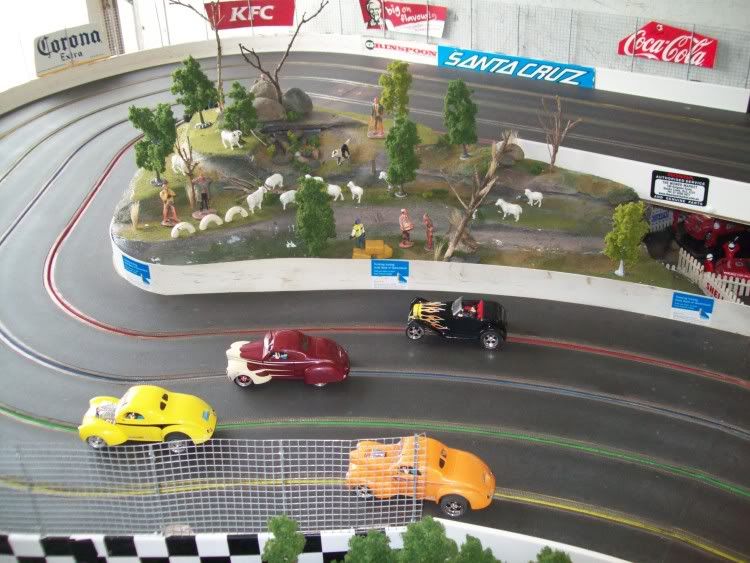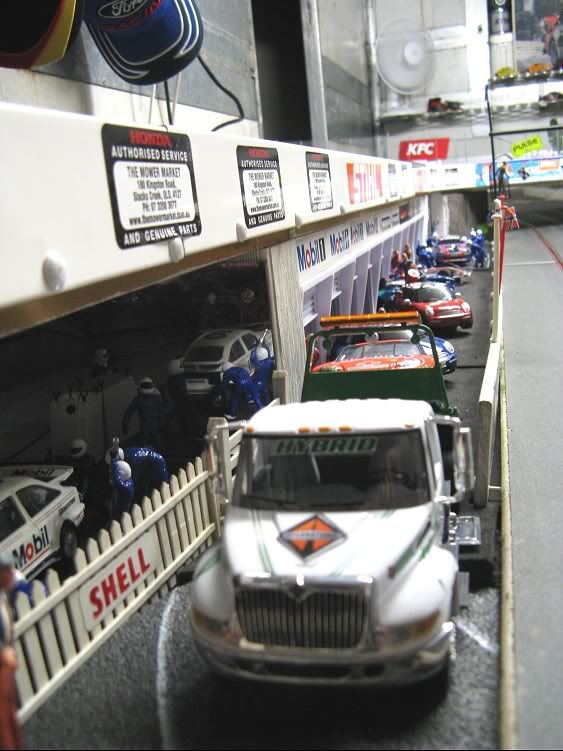 More scanning of the internet revealed a company at Ipswich (Qld) selling disused shipping containers. A quick measure up and it was all systems go. Now you might think, how much did all this cost, but on doing the maths it is soon obvious that the whole process, including petrol, cost little more than purchasing a new plastic track system locally, or having a board track made. Plus, you get an enjoyable long weekend in the countryside!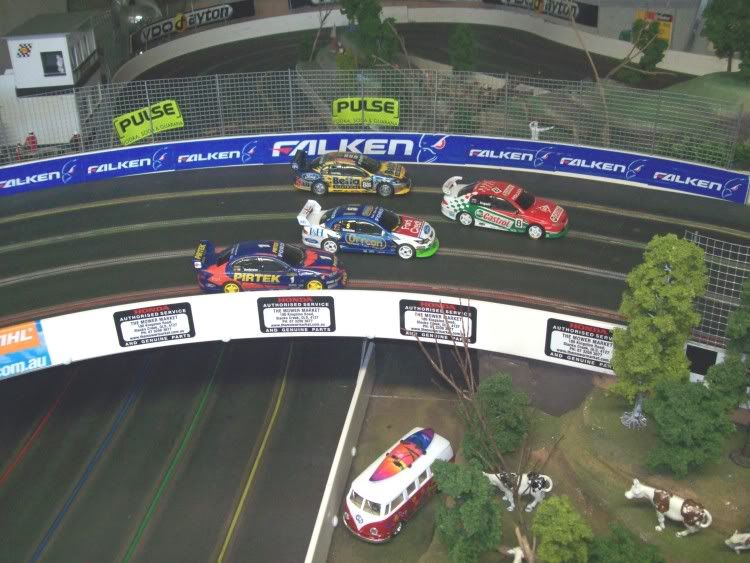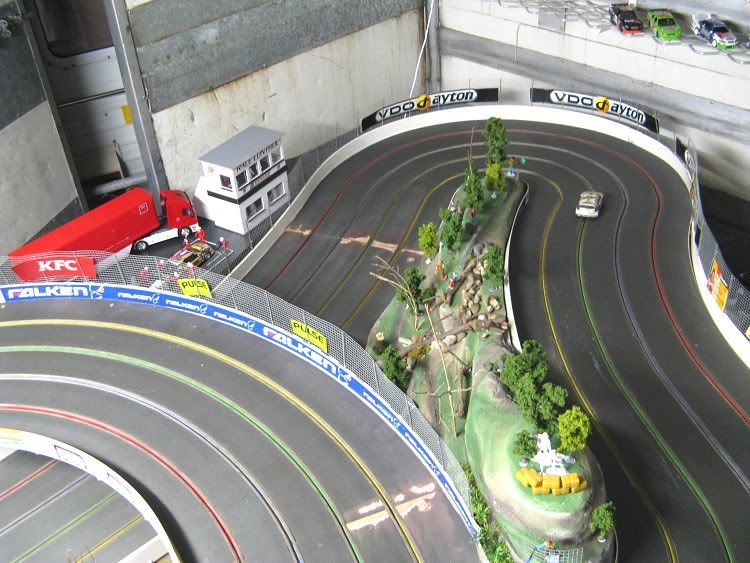 A container was purchased, transported and set down in the back garden, and the track was installed in placed in the container!! Power was hooked up and the track was up and running. And what a nice track it is too. The track is a four lane track, looks a bit like MDF and its two endearing features are that firstly, it is painted with dark Ferrador, and secondly, it has magnabraid conductor strips.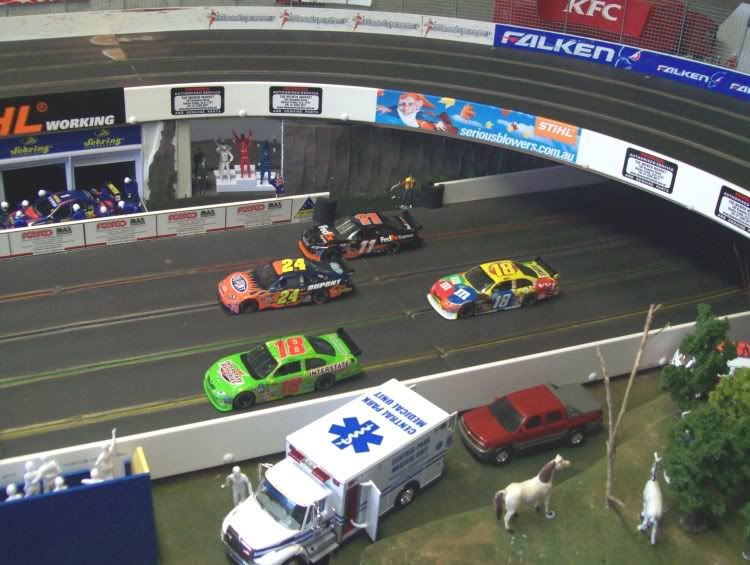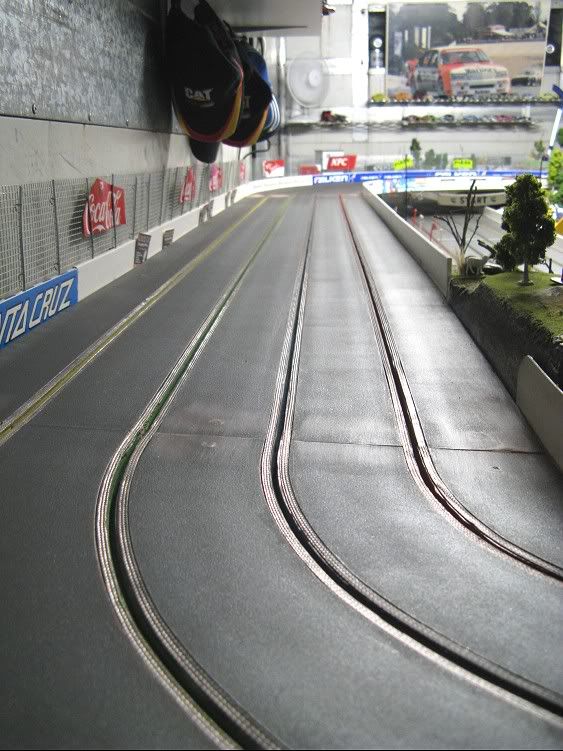 The track flows particularly well too, with good sized straights flowing into tight but sweeping corners. There is enough catch fence to keep the most errant of drivers on the black stuff and after a spell running on the track, it soon becomes obvious that this track is, like several other local tracks, going to become a firm favourite. Mmmmmmm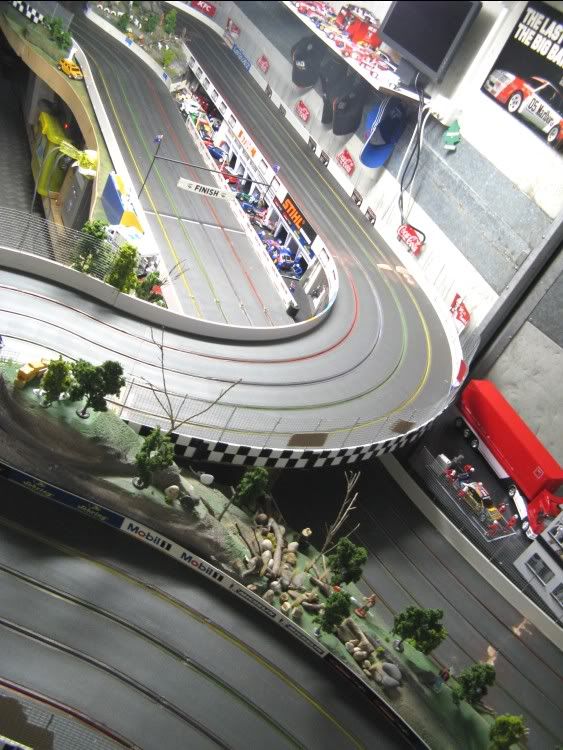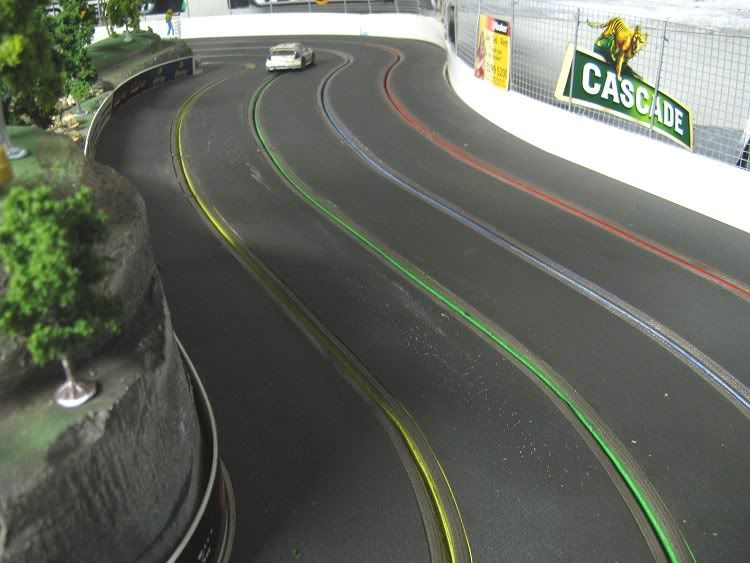 So take a good look, If you live on Brisbane's southside and would like to visit this great little circuit in Logan City, south of Brisbane, forward your details to Greg on 0417 77 14 64, email me at pwix@yahoo.com, or PM me this board.