G'day all
Mike O'Leary has put together a fine track at Springwood on Brisbanes southside. I had the opportunity to visit him last week and to have a run on the track.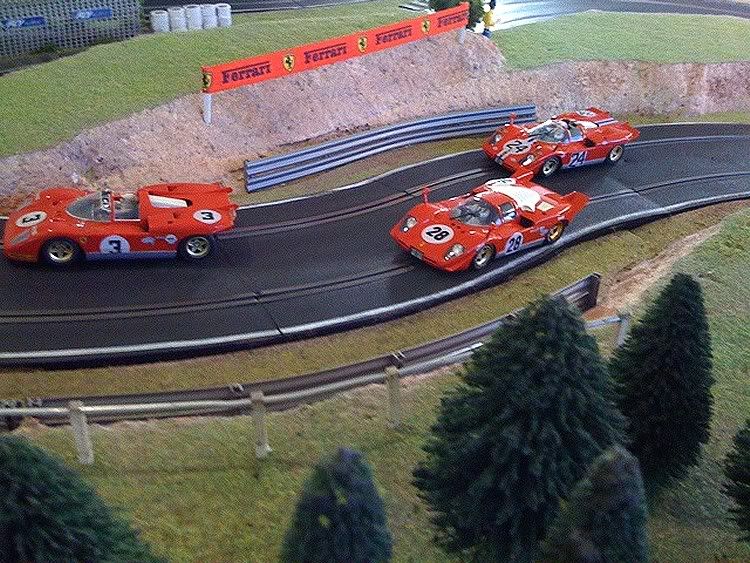 The track is almost exclusively Scaley Sport track. I say almost, as there is a short section of Classic Saley track on the inner loop whic doesn't detract from it at all.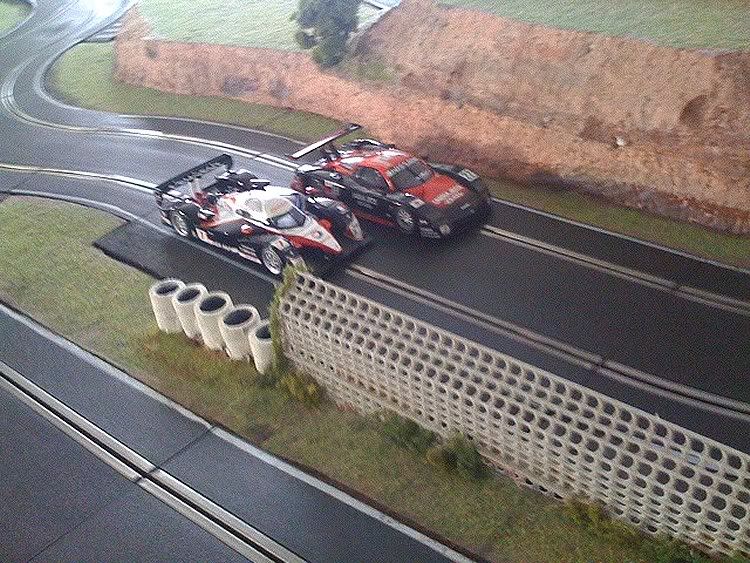 The track is very fast and needs a good magnet and tyre combination to generate hot laps. Mike is no novice and loves to race Classic LE Mans and similar models.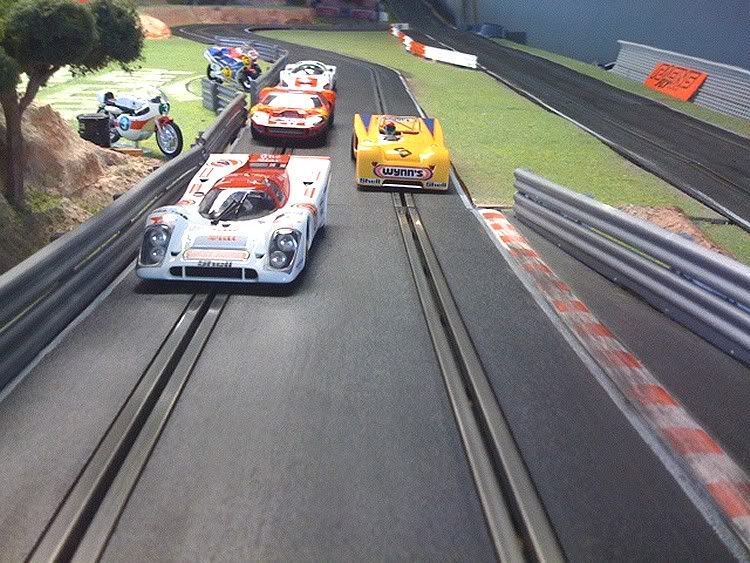 The track has been tastefully landscaped. Not too sparse, and not too busy, and there are a couple of short track features at the cross over section. The track is located in its own rumpus room and there is plenty of space to let yourself go.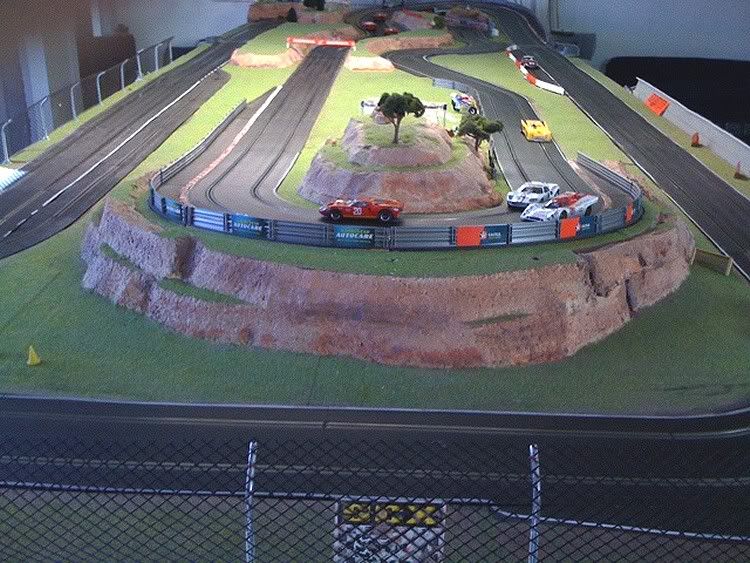 Mike already has a few guest visitors to his home and ideally would like one or two more to make numbers up. If you are situated in the Springwood/Logan area, do yourself a favour. Give Mike a call, pack as few cars, and give Mike's a visit. You won't be disappointed, I wasn't