Local racer John Williams is not a person to let grass grow under his feet. Firstly, he brought us the two lane Scalextric track built on a bed, complete with three level racing and cantilever suspension plus a straight which defied gravity. Racing this track was like racing in a multi story car park with you having to watch the cars shadow or its reflection in the window in places where you actually loose visual contact for several seconds!!

Well, not much had changed. John still has his original track but after mustering a deal of left over track sections he has created this unique rally track, putting the Scalextric looped ends to good use. Not only that, he has ingeniously incorporated several Scalextric 'banked' curves to make a 'corkscrew' at one end to be both ascended and descended!!.

Needless to say, in real life John is a civil engineer and has been responsible for some of Brisbane's more easily recognised landmarks.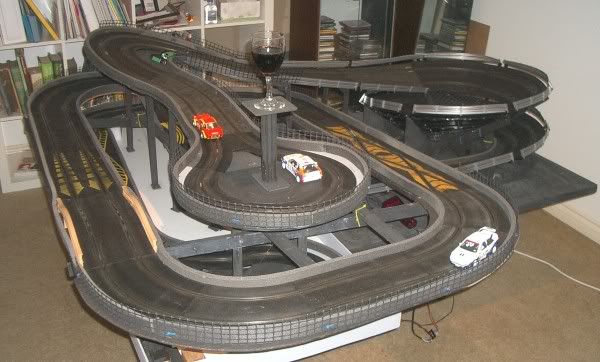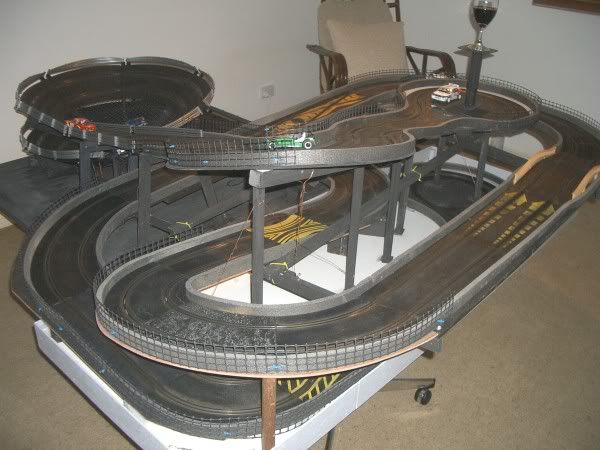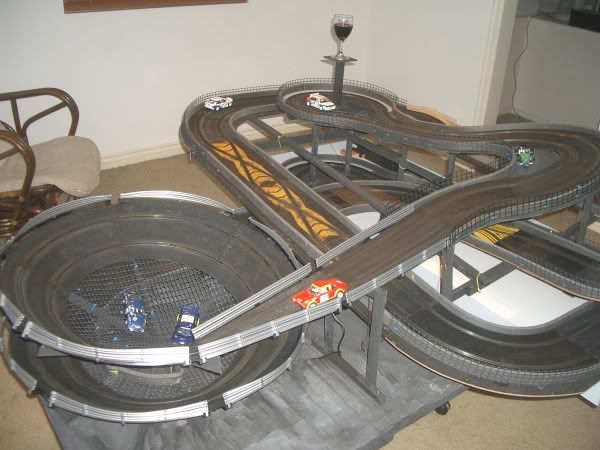 How about building this 1/1 on the Gateway southbank John!