Scalexworld have been operating for quite some time now and proprietor Clive Spreadbury's roots go far back into the distant past as a Scalextric aficionado. There's not much he doesn't know about the brand name and its history and that shows when he talks slotcars. Kevin Miller is also on hand to help you through any slotcar woes you may have and you would be hard pressed to find two guys more helpful when it comes to the hobby. Very little if anything is too hard. Kevin regularly acquires those hard to get scratch builders parts for me, like driver packs, Original wheels and tyres and small parts packs for Scalextric especially.

Scalexworld is in Paul Street, Ridgehaven, in Tea Tree Gully City boundaries which form part of the northern suburbs of the greater Adelaide area (84L13 in the UBD) and is tucked behind a light industrial area just one minute from the North East road (A10). Heaps of parking and a relaxed part of the suburbs. Once inside you are surrounded by a variety of display cases where you can get up close and personal with the hobby instead of trying to lean across counters and other objects and waiting for shop assistants to get to you.

After a relaxing week in Hobart it was my intention to visit my son in Adelaide and at the same time, on a Tuesday race night, catch up with Clive and Kevin at Scalexworld. This obviously involves a bit of racing but I'm no shrinking violet when it comers to that. Once the name goes in the computer it is on for young and old and the racing is controlled by a computer based race management system which cycles people across lanes through heats, semis and finals. The system also nominates marshalls which is a great idea.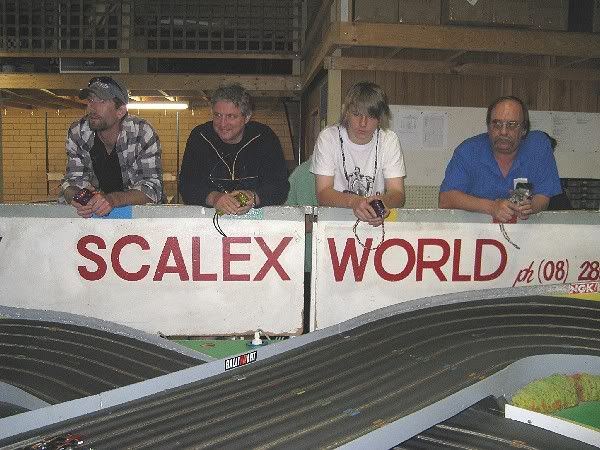 Tuesday night is strict class racing where the class has been nominated in advance and its up to the racer to comply. The classes vary from week to week and one of the more popular classes seem to be 'out of the box' classes much like the Scaley GT class we raced on my visit. No weights, no mods, just a few loose screws and maybe a tyre change. The guys in attendance were all in good spirit and the evenings racing went very smoothly. No sheep stations at risk, just a good evening's racing. Friday nights are set aside as 'Rookie' night. This is very popular with the younger ones too and it gives them a hand into the hobby.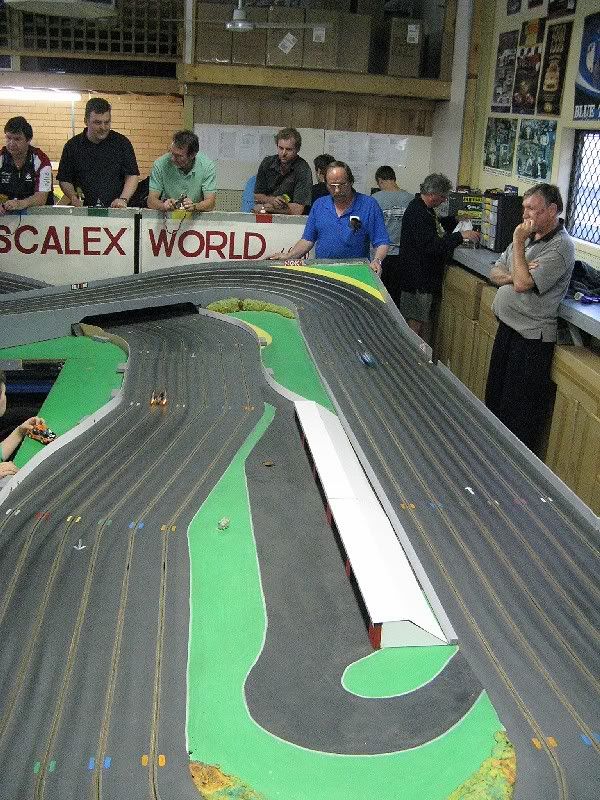 The main track




Racing starts a little later than some and finishes earlier with the rest of the evening taken up by running models on the variety of tracks at Scalexworld. There are eight tracks in situe at Ridgehaven and although a couple are usually not commissioned for race nights the remainder are a good cross section of technical and sweeping tracks for the novice and stager alike. The tracks do have names but unfortunately I can't recall them so I'll just refer to them by number.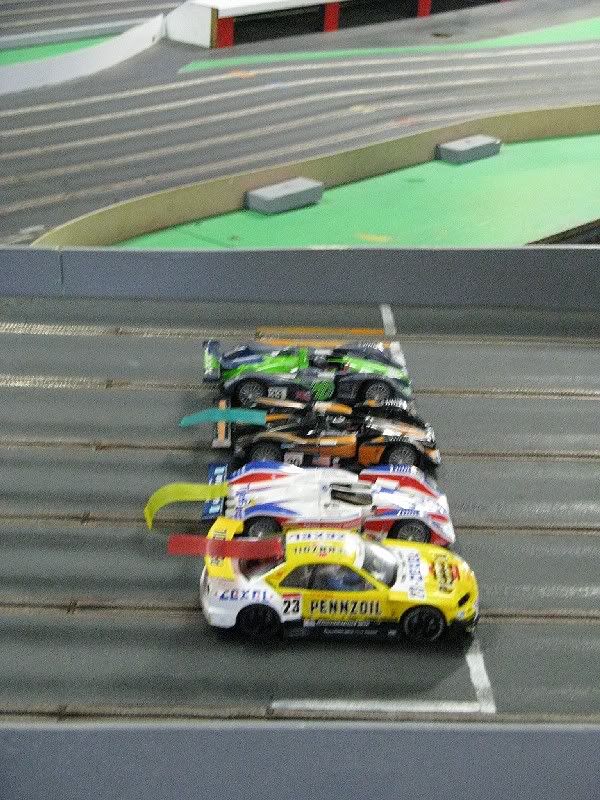 The main track is a six lane board track which gets most use. A good high speed track with a couple of sweepers and a figure eight configuration. On busy nights racing will take place on all six lanes and at Clive's discretion there may sometimes be just the centre four in use. A good car circuit with a couple of minor dog legs in the short side just to keep you on your toes. Racers have their own dais which gives them a good overall view of the track. Also there are plenty of benches around the track for racers to keep their race boxes.




Track 2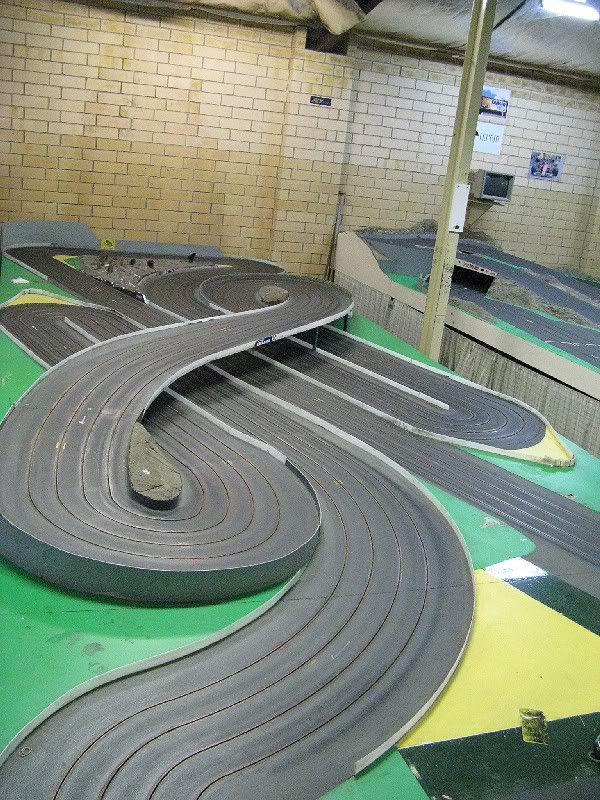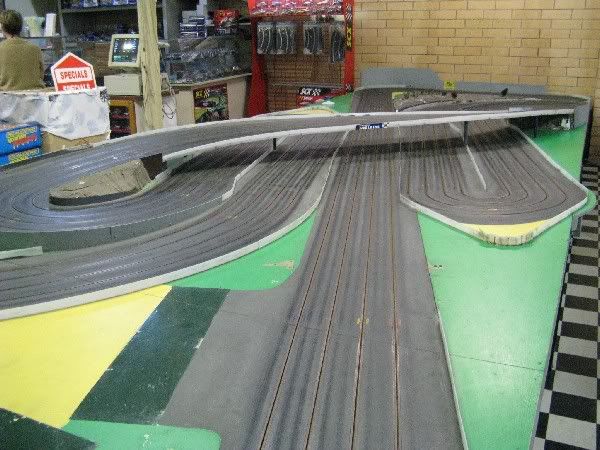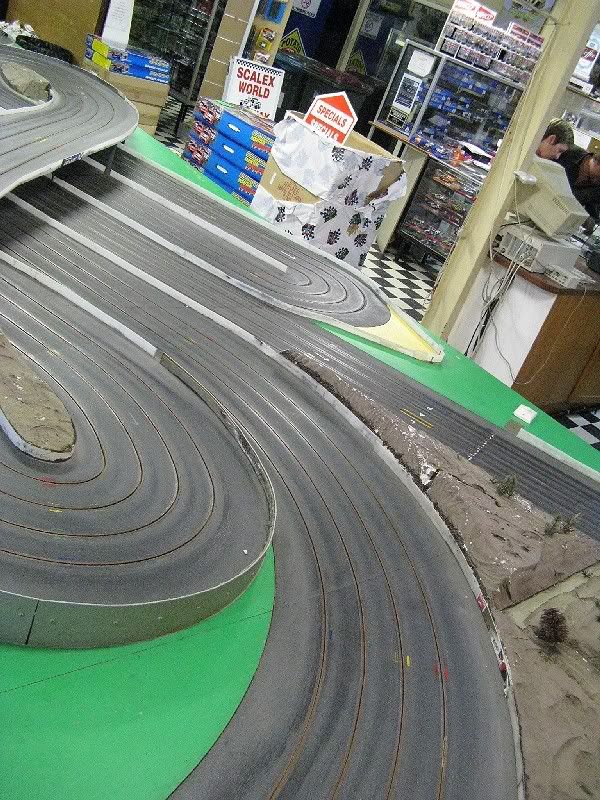 Track two is a large board and braid reverse image type track with left and right hand sides being identical but in reverse, sharing a common diagonal main straight! Takes some learning!




Track 3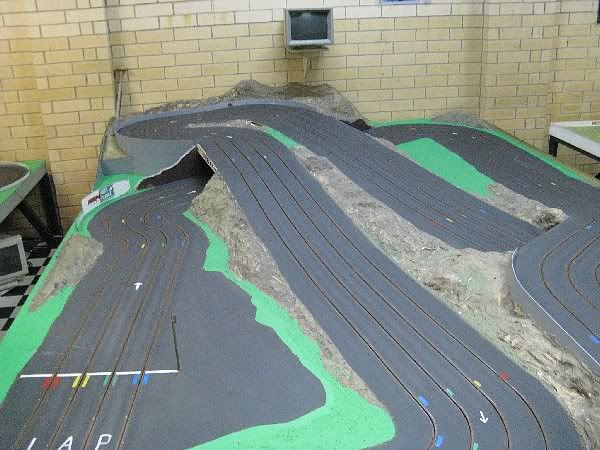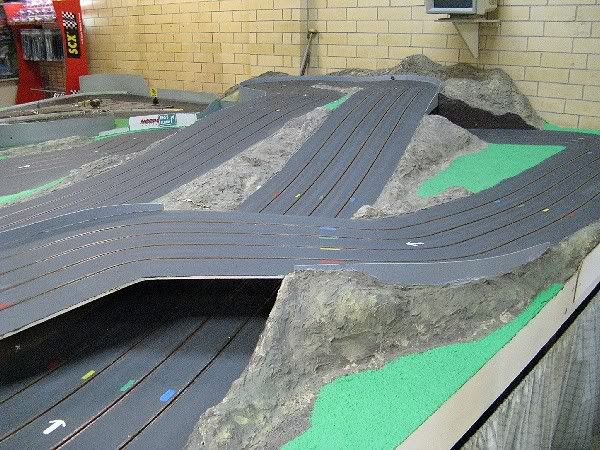 Track three is a more adventurous track with elevational changes, again takes a bit of learning and is more technical AND fast.




Track 4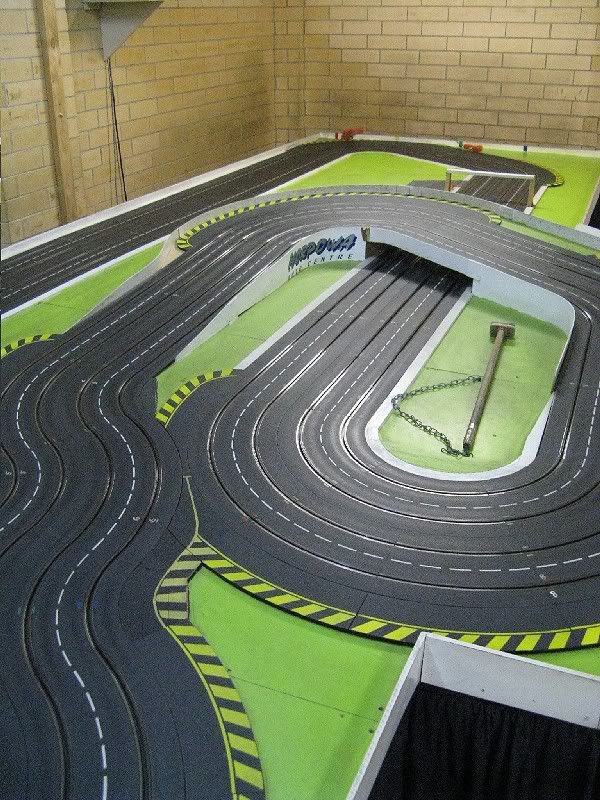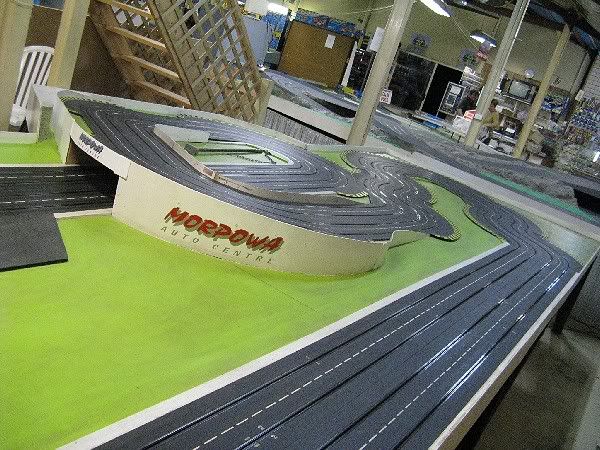 Track four is for the magnet freaks, a four lane Carrera track with some good busy sections but enough straits to give the faster models their legs.






Track 5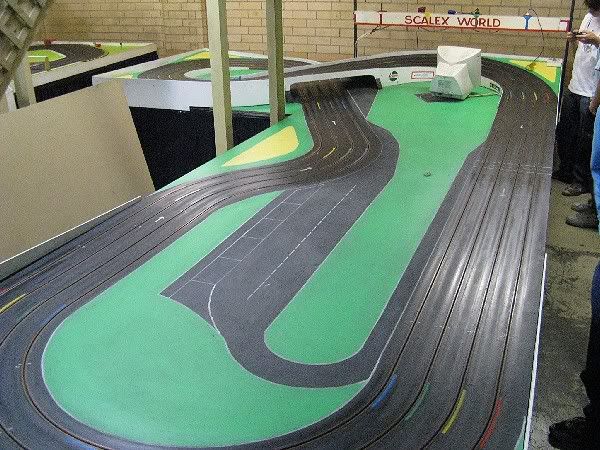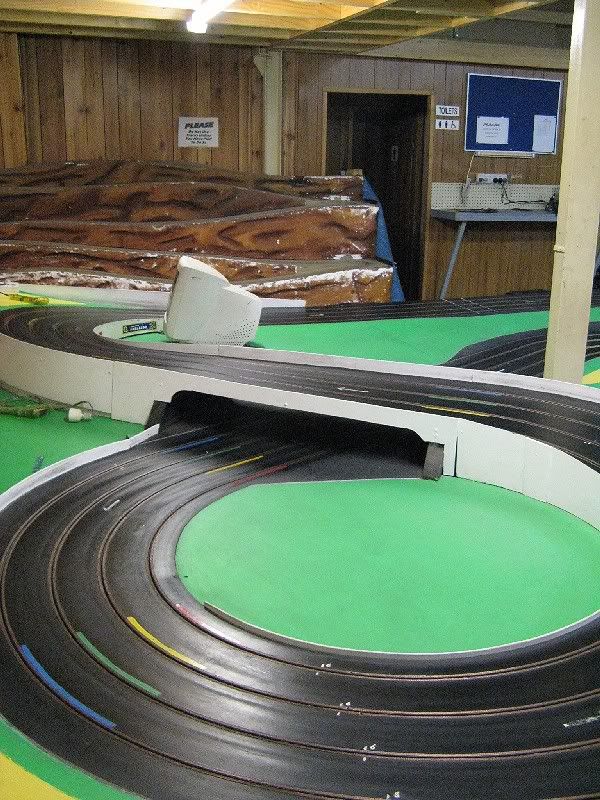 Track five is a good flowing basic circuit where the racer can settle in to a rhythm. Note the hill climb in the background.





Track 6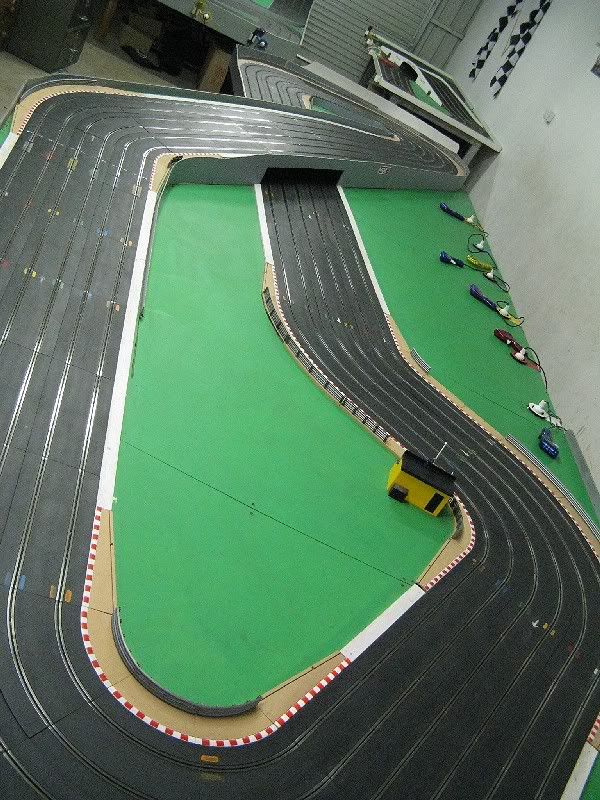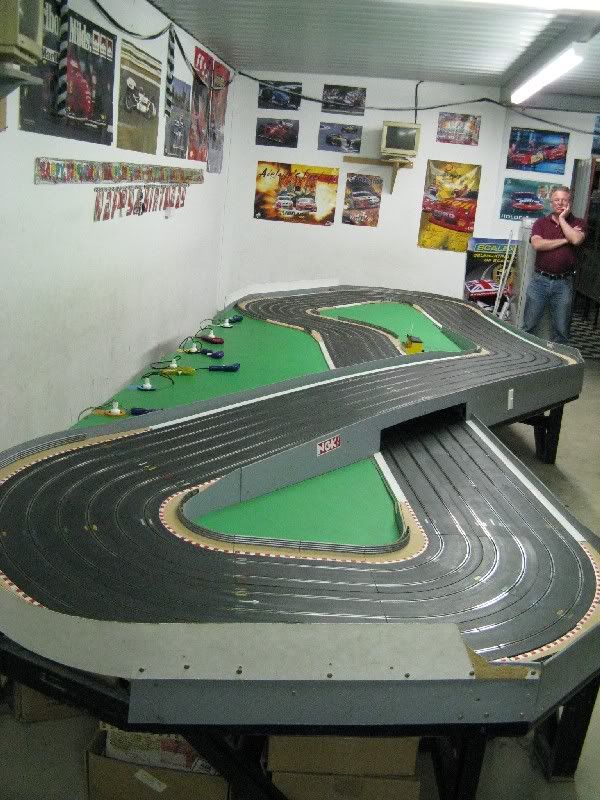 Track six is a very tidy six lane Scalextric Sport track which Clive and Kevin let out for functions and track hire. It sits in a side room with a couple of other tracks and is ideal for larger groups who want a bit of privacy from the main arena. Once again, with its own race management system.





Track 7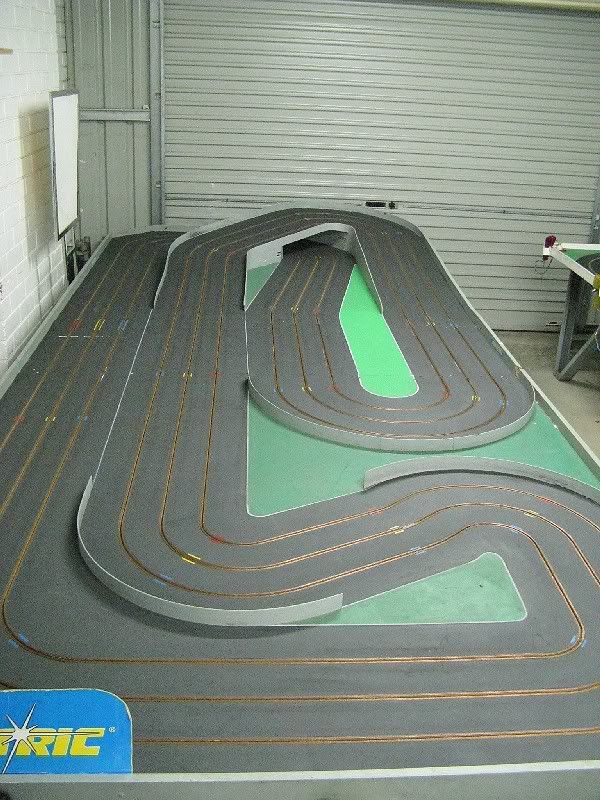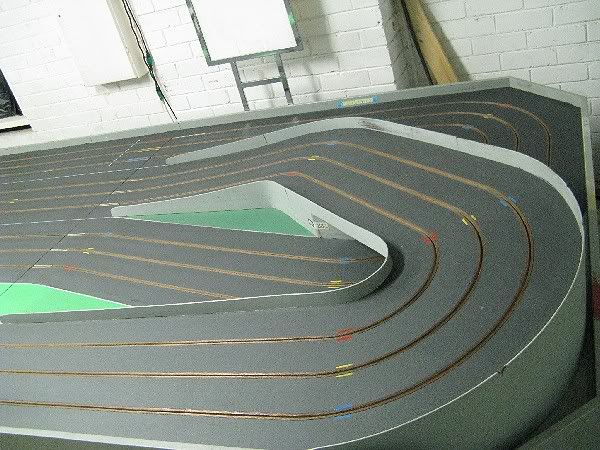 Track seven is another board and braid track in the side room. This time a three laner making good use of the space available to it.





Track 8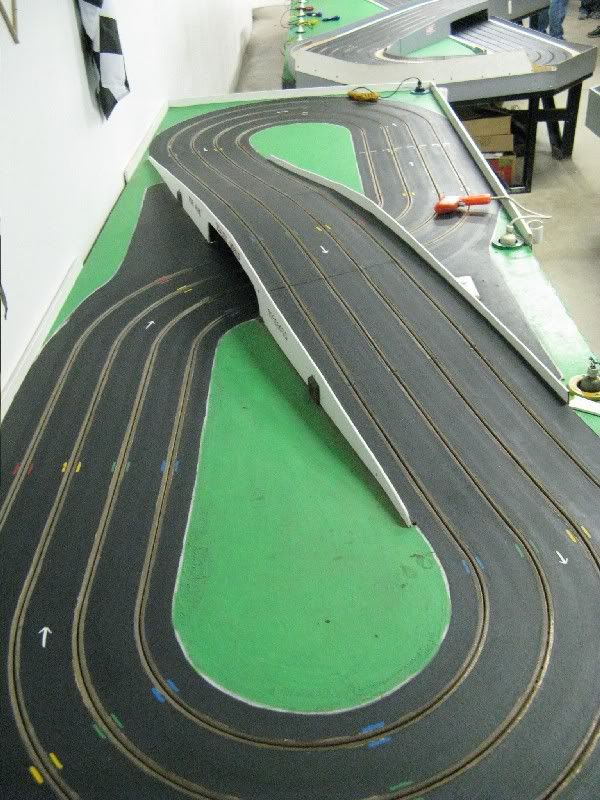 Track eight is a basic figure eight, no hard work here and it look like it could be a lot of fun with four matched models!!




So that's Scalexworld, well worth a visit next time you are in Adelaide. And if you are about on a Tuesday or a Friday night, pop in about 7.00pm and put your name down for racing!!

Oh Yes, I came third behind Kevin and Clive at the end of racing.