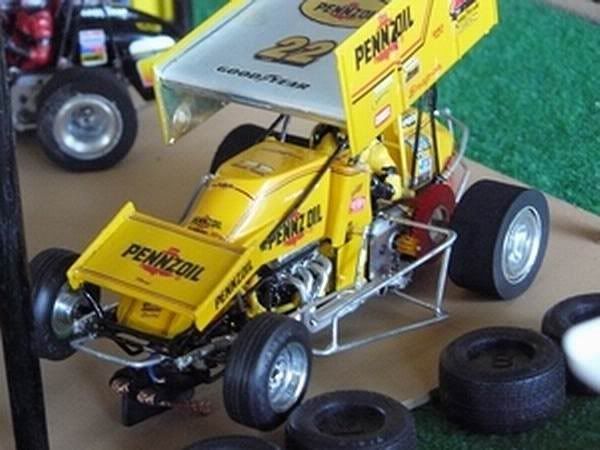 At a recent Brisbane Slotcar Legends group meeting we were treated to a special afternoons racing topped by some of the excellent handicraft of member Alan Page. Alan has only been into slotcar racing a couple of years and already he has restored the Oxenford track to A1 condition, plus he has been innovative in setting up a race area in his ample garage at the back of his property.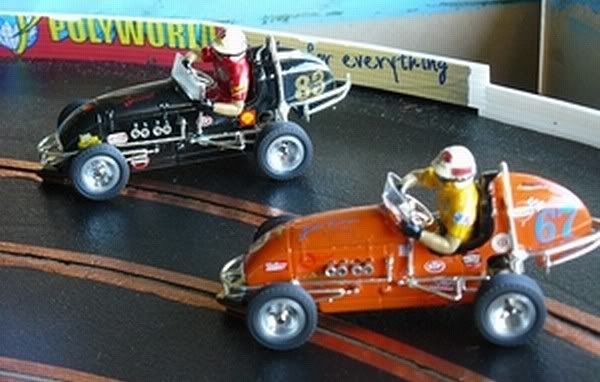 After a couple of lesser attempts at a second track he settled for making an oval track from a single sheet of MDF. Painted and taped it has turned into an enjoyable speedway circuit. Ant to crown it, Alan has spent some considerable time building sprint and speedway cars. Having been a driver some years back, he has faithfully reproduced the structure of the models using .046" music wire. Once made, the bodies and running gear are adapted to the chassis. Some have purpose made brass chassis and some have commercially available chassis.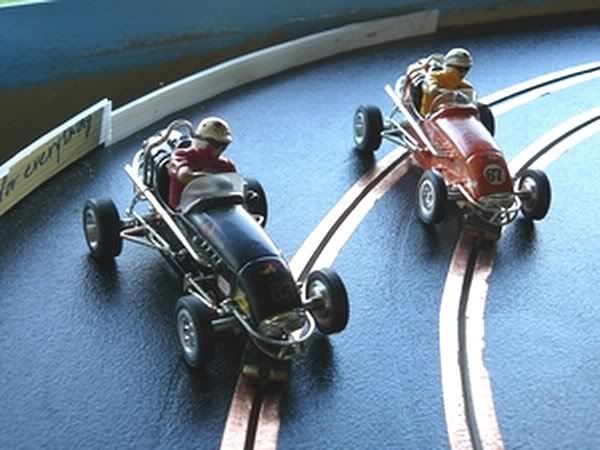 They also use mainstream running gear like Plafit for instance to speed the assembly process and to ensure a well behaved model. Motors too are Plafit and similar giving the models heaps of grunts. Not to be resisted, the guys gave them a good run in the break, with plenty of spills. The models look flimsy but have a degree of durability providing you don't leap the barriers and put them on the floor!!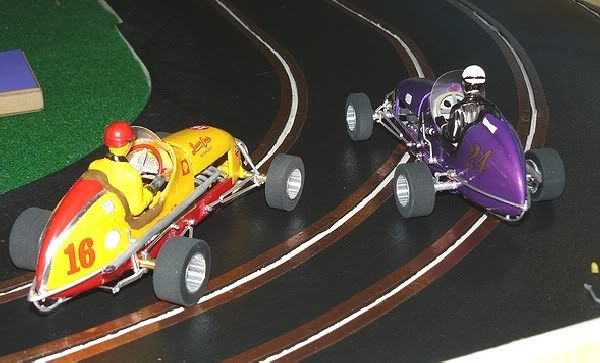 The track is barely wide enough for them to pass and the corners converge. Alan has suggested that there could be a larger circuit in the offing, finally ousting his car to outdoors.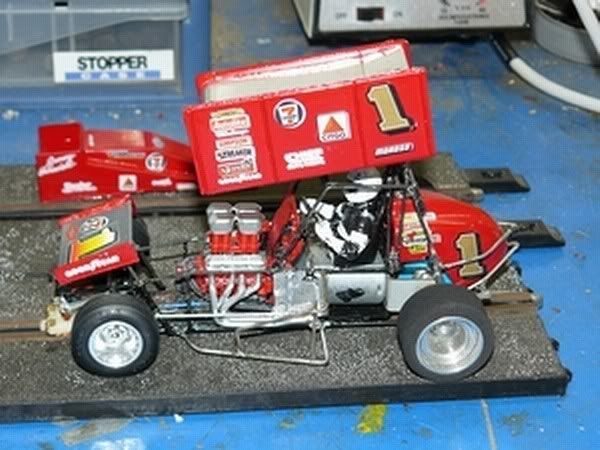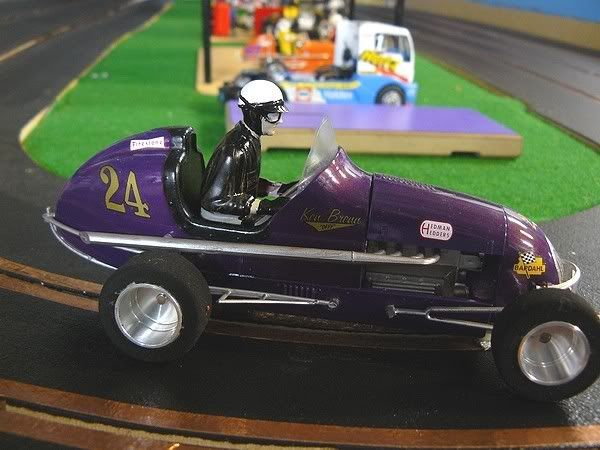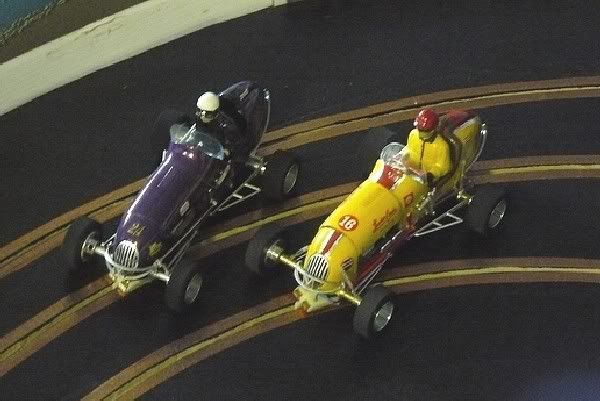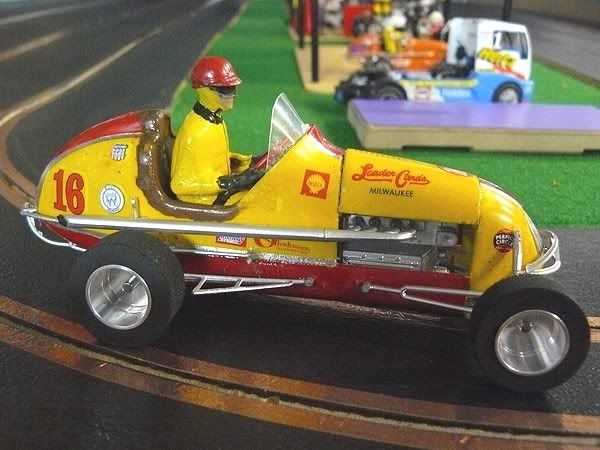 Thanks to Kev (Buzzard) for the pictures