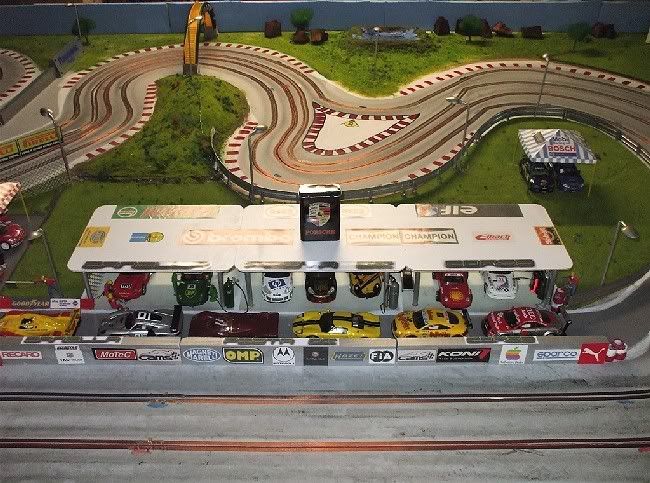 A few weeks back now a group of racers and myself were invited to another new track in the Brisbane area. This is the Home track of Jordan Zanella. Up til now Jordan has been racing on a very compact but highly drivable Carrera circuit under his home and there was also his first home made track in a very busy single laned rally circuit.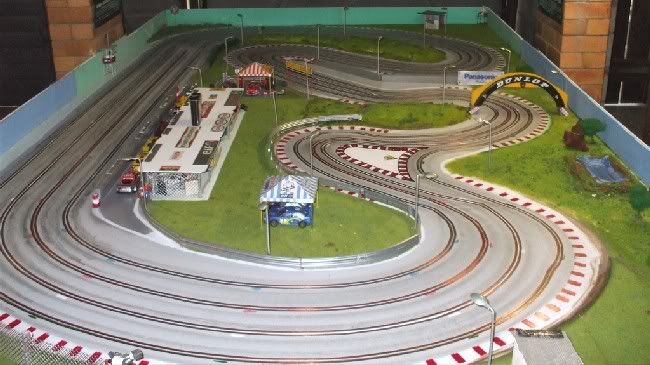 Jordan is definitely an enthusiast so it wasn't long after he had been racing with the local Q32 and Slotcar Legends groups, which have several fine board tracks on their calendar, that he decided to give it a go himself.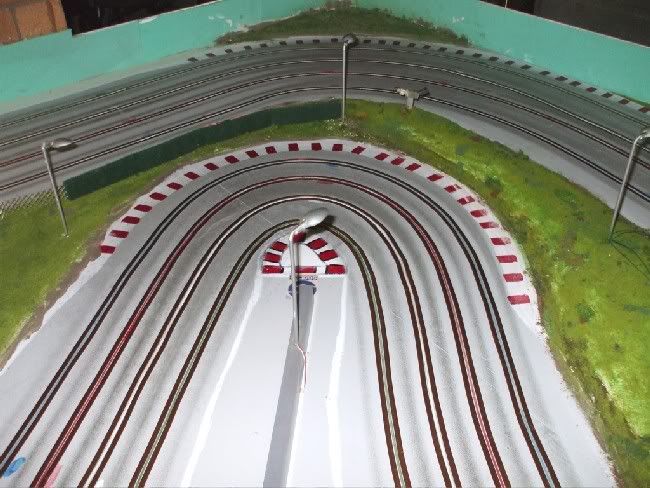 His first attempt at a four lane track was not without its learning curve but the end result is a very interesting little circuit which occupies one car's space beneath his Queensland high set home.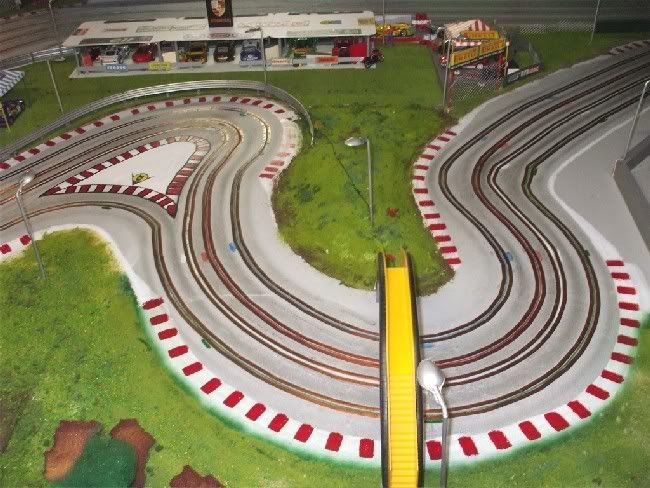 The track was prompted by the access of some thick mdf, 23mm if I'm not mistaken, so there won't be too much warping here, if any!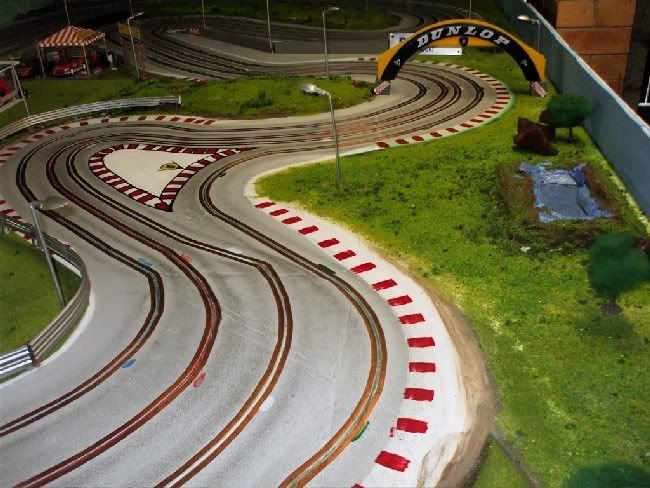 The track makes good use of the space available and Jordan has not stopped at just a circuit but has fully landscaped the finished article with some novel ideas.







One eye catcher is the unusual stray lane on the back infield. This occurred after routing the first three lanes and it was realised there was no room left for the fourth. A mistake which does add a novel touch to the track and effectively shortens the longest lane on the track!! Lessons to be learnt by others here!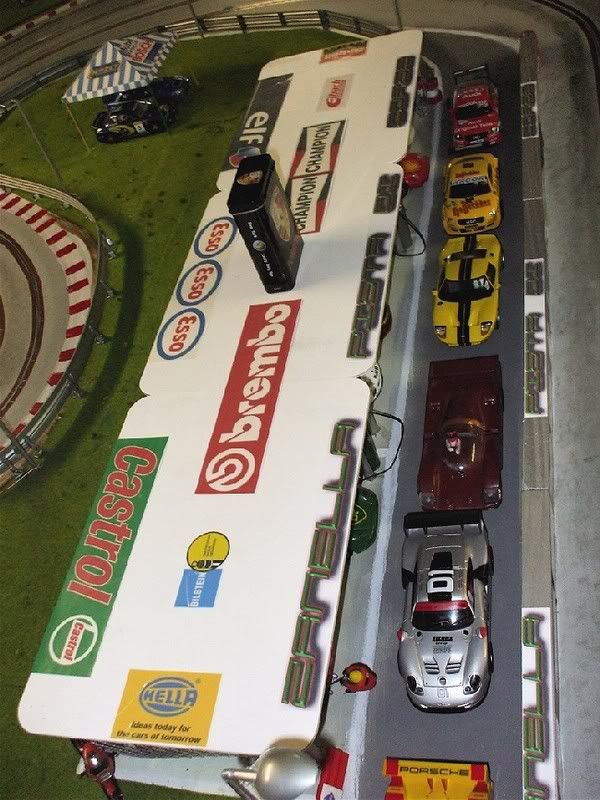 We had a good afternoon's racing here and I look forward to the next. I am currently assembling the computer interface for him and when all is finished we should be ready for some competitive action.

Well done on your first attempt Jordan.