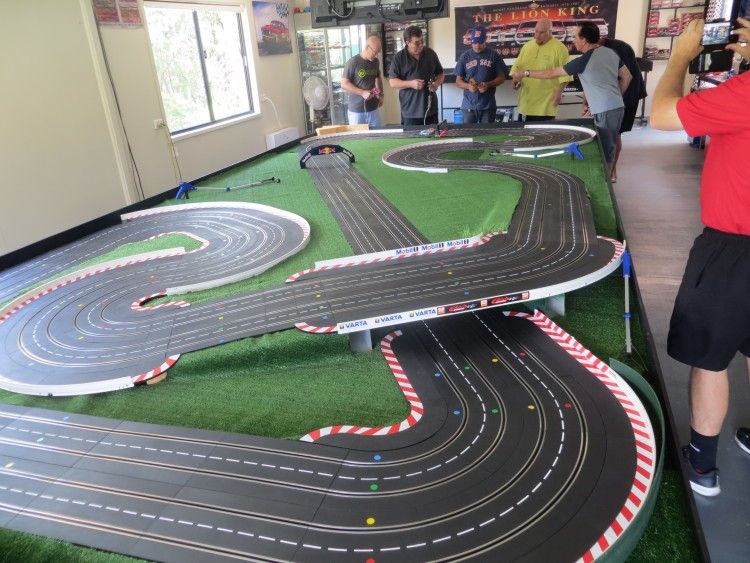 New track at Greenbank Brisbane
It's not very often that an opportunity comes along to help construct a new slotcar circuit, especially when the new track owner to-be is a relative novice to club racing. So often are the best of intentions misapplied when it comes to track features, and the urge to over develop the space available has to be resisted to ensure the best use is made of that space available.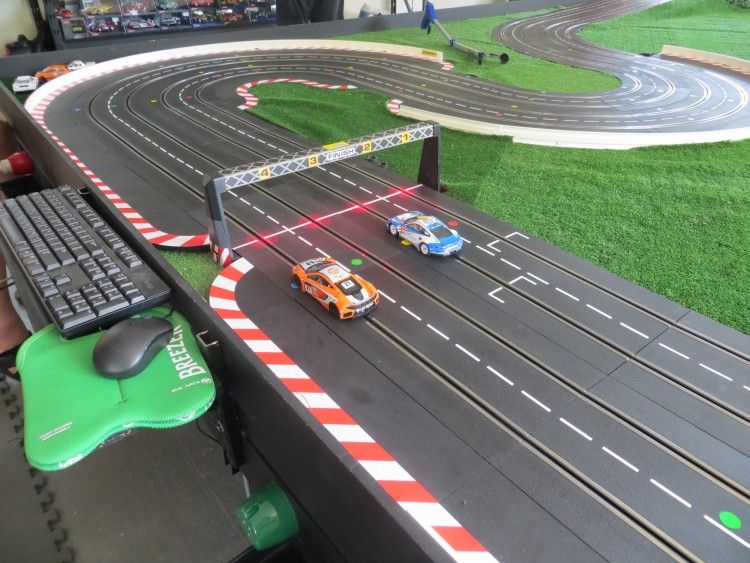 There are a series of events and protocols to be adhered to if you want to get this important stage to work for you. First up is to determine which models (and scales) will predominantly race on this circuit. For a fixed area, 1/24 will usually give less lap length due to the greater track width, and shorter straights causing cramping in bends and corners. !/32 usually allows for longer lap lengths and faster straights due to the extra space acquired from narrower lane widths.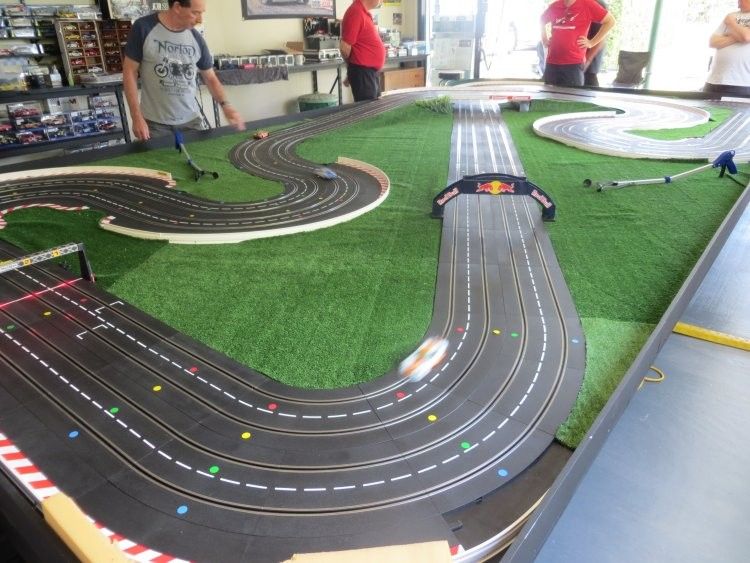 Projected race and motor classes are also a governing factor. Racing GT's, LMP's, GP's, NASCARS, Can Am, Le Mans etc will need a fast sweeping track to absorb the energy they generate, and to extract maximum enthusiasm from the racers. Cars like Rally, Classic Sports, Saloon, sedans, even Trucks and Go Karts don't need as much space nor do they need to be run at breakneck speed to achieve similar levels of enjoyment, It therefore goes that these classes can have more technical tracks with more bends and less long straights.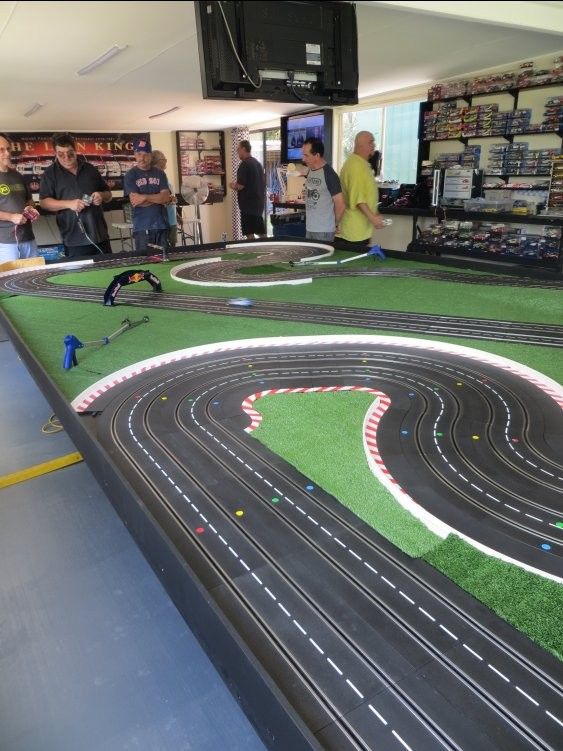 For those who run a mix of classes, track features and technicality have to be balanced. Motor classes also play an important role. My rule of thumb would be that classes with motors up to 18,000 rpm would run better on tech to semi tech club tracks and home circuits while motors up to about 24,000 rpm would be better suited to long straights and sweeping bends. Anything faster than this is not really suitable for non commercial club racing.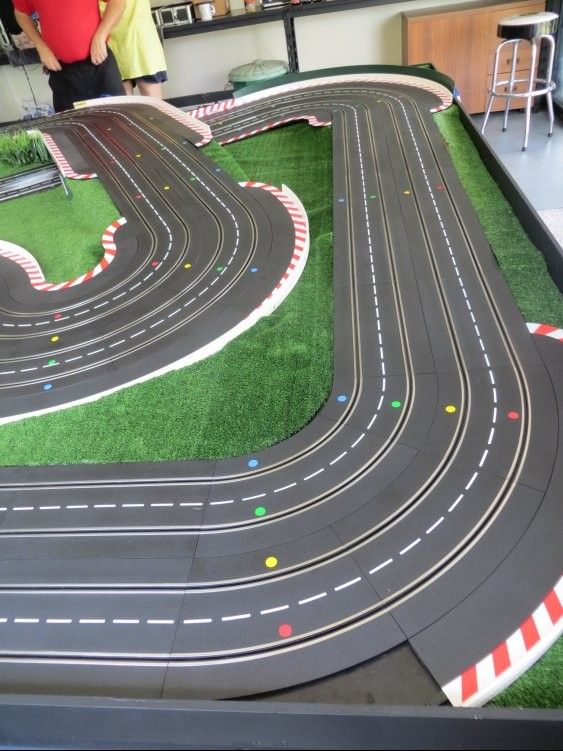 The track in question is the brainchild of local racer Grant and friends, and as the track will be used for 1/32 and 1/24 a lot of research and thought has gone into the final design. Grant is lucky in that the shed has been purpose built for the track and there is ample room for track and racers. The facilities also include purpose built benches and a maintenance area. The shed is light and airy, and has plenty of recreational space for racers waiting to race. The display cases also display Grant's impressive collection.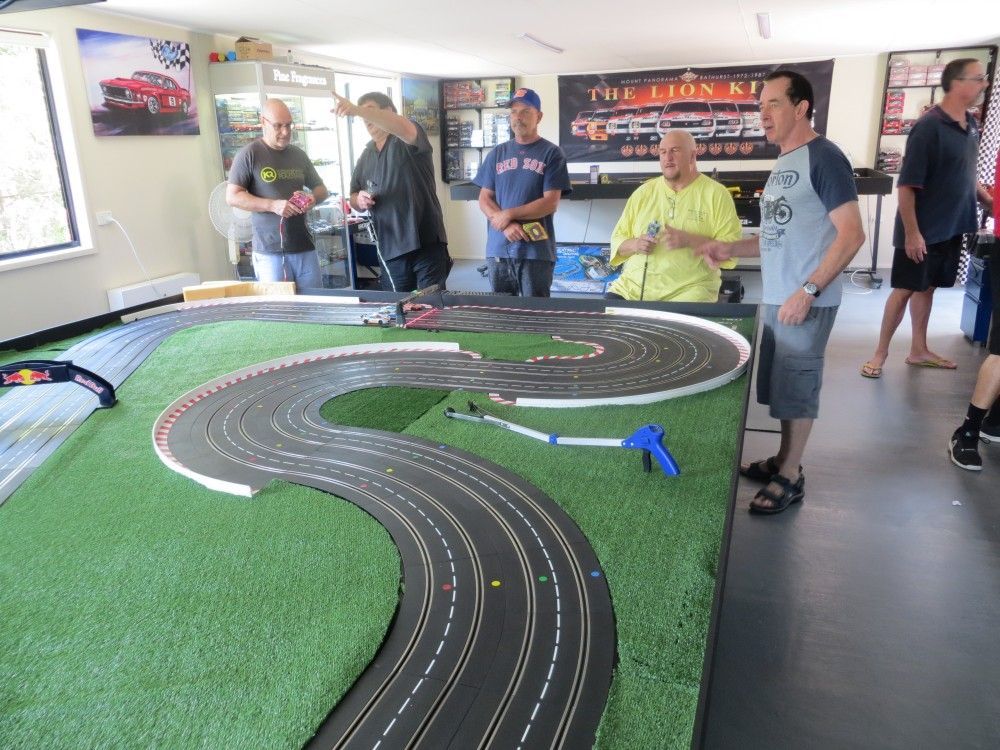 The track also has its fair share of track borders, something that lets other tracks down quite badly. Landscaping is plain at the moment, which is a plus for a competitive circuit. No marshalls getting tangled up with the scenery or difficulty recovering errant models here!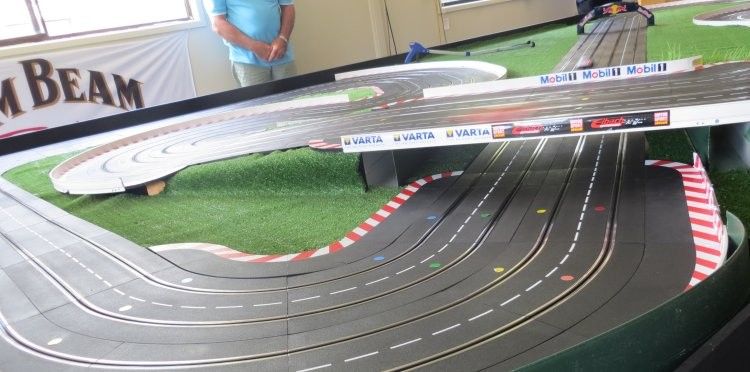 There is one flyover section with accessible entry and exit which works well, and as the track is a 'figure of eight' design, all lanes are the same length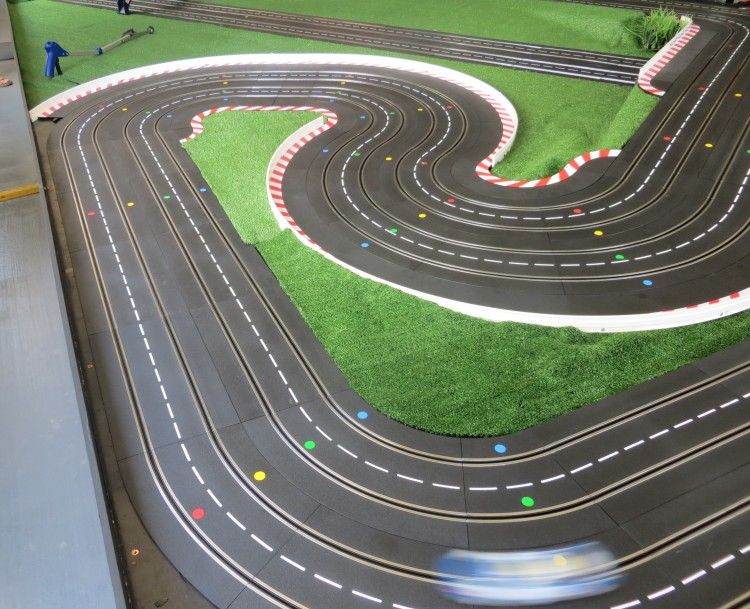 Straight off the plan and with a couple of minor points, the track has no bad habits and on the initial inauguration meeting it was soon evident that some stress free racing was going to be had here.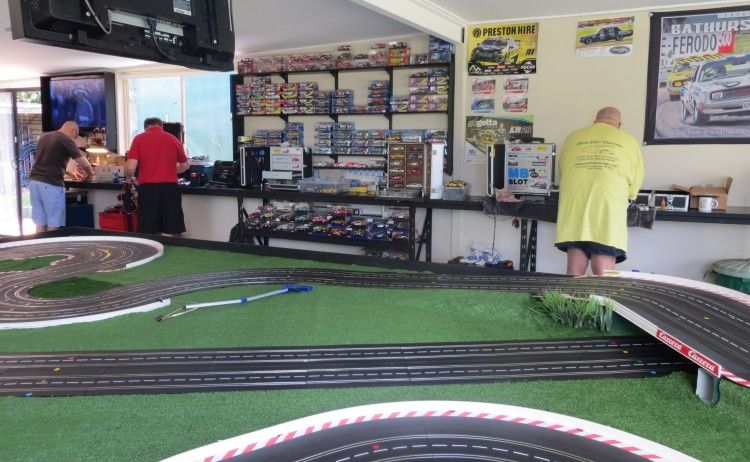 As mentioned before there are plenty of benches and 12 to 14 racers should fit in just nicely for regular race nights. Even for those special events it should be possible to fit twenty or more people in comfortably.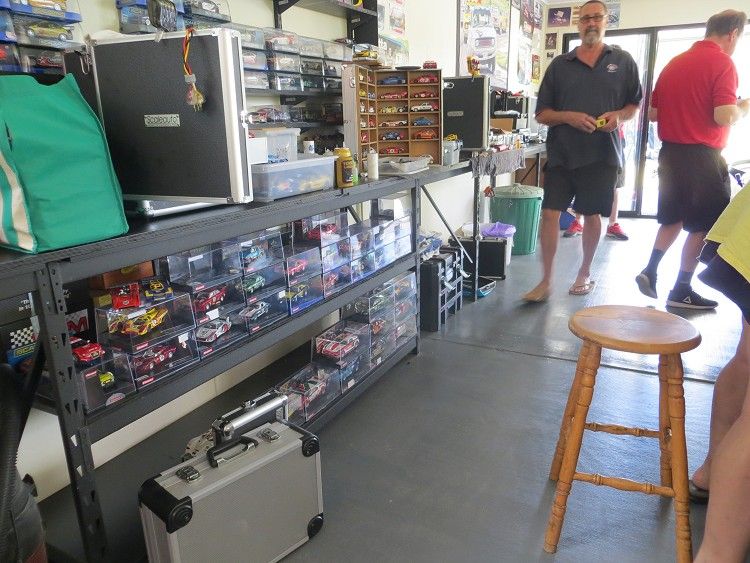 As mentioned before Grant has consulted several track owners and builders regarding their experience and all bode's well for his first scheduled meeting on the horizon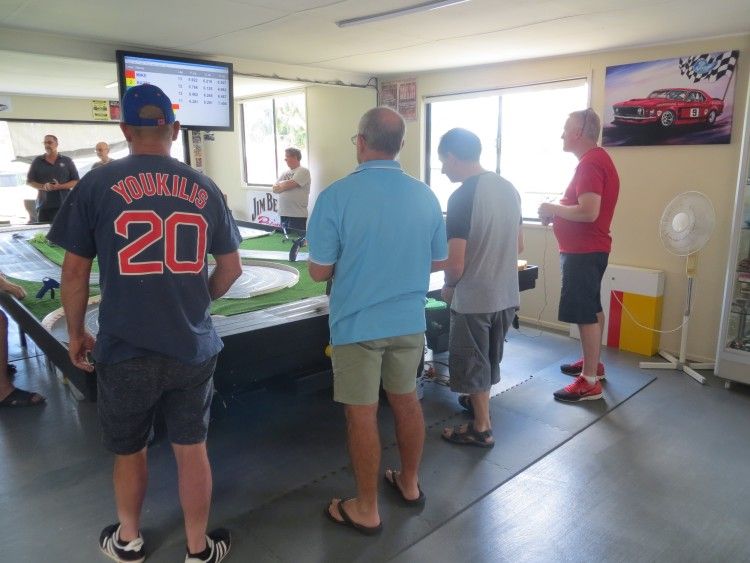 There is also good news for the non magnet racing enthusiast. At the rear end of the shed is a substantial space specifically set aside for a non magnet track, classes and events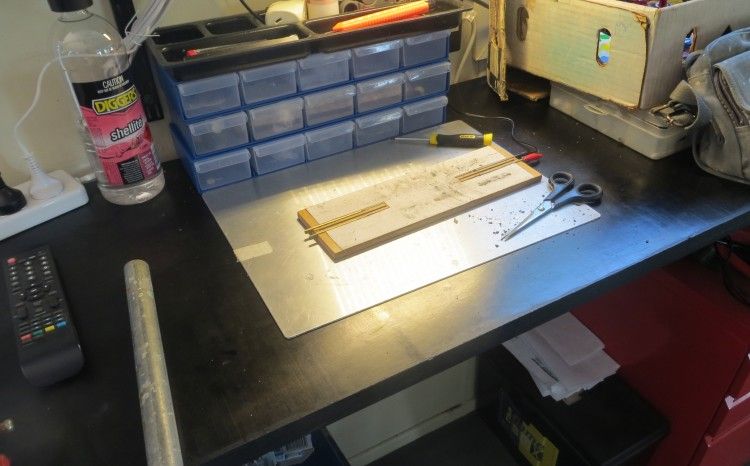 As well as the track, Grant has a substantial entertainment area closer to the house. Congratulations to Grant and his wife Tracy, and friends who have helped make this happen, And I am sure every one agrees and looks forward to his first race event in the near future.
If you would like an invite to a race night or simply want more information, call Grant on 0418817415