.
.
Track Design, the do's and don'ts


Track design is one of the most important parts of slotcar racing, and often the most overlooked. A poor track could discourage the ardent racer while a well balanced circuit will address the main requirement of an interesting circuit. Too many gratuitous features will turn people off given the choice, while a plain and simple track can also leave the enthusiast wanting more. The type of model raced will also pay an important part in the drivability of a track. Fast circuits are for fast cars and six lane sweepers, likewise, attract the dreaded SCM!; while preferred by the 1/24th set and the high speed 1/32 racer, it will leave most Scalextric and similar drivers non plussed and unamused. Likewise, a twisty and tortuous track will deter even the slower class drivers as too tedious and lacking flow.




I don't mind admitting that as a young junior I drove a plethora of tracks both in Australia and many years ago in the UK. In the early days Scalextric was a lounge room hobby and although club racing did take place on some home circuits, the serious racing was carried out at big venues like Southall and Brighton. Even though both types of tracks were used for club racing, the cars needed to race these circuits were totally different. But there was enough enthusiasm about for both types of tracks to survive.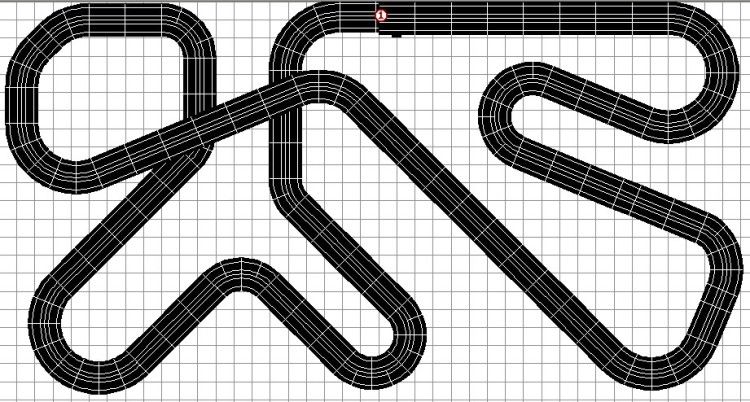 Modern times show us that the enthusiasm for slotcar racing is still strong and there is a hard core of racers who still enjoy packing the race box and heading off on a Friday or a Saturday to have some racing fun with seven or eight (or more) of their mates. But with the burgeoning numbers, specialised groups and more diverse tracks have reached a peak. On a Friday night these days you can see several styles of race classes across several groups of racers. Starting with RTR cars from the bigger manufacturers to specialist 'one make' classes and even 'digital' racing where currently up to six cars can be raced at one time on a single lane,




But all this racing is for naught if the track owners get it wrong, and believe me when I say that the first time track builders do, and consequently a second or third track is also built. I'm talking both plastic and timber tracks here! This is time consuming and costly and getting it right the first time is pretty much what you need to do. Having helped in the building of more than several tracks locally, let me say that if you get it right first time you have done well! I have even built working pit lanes, on the second attempt!
So what do we need to do to avoid the 'first track blues'! Mmmmmmmmmmm?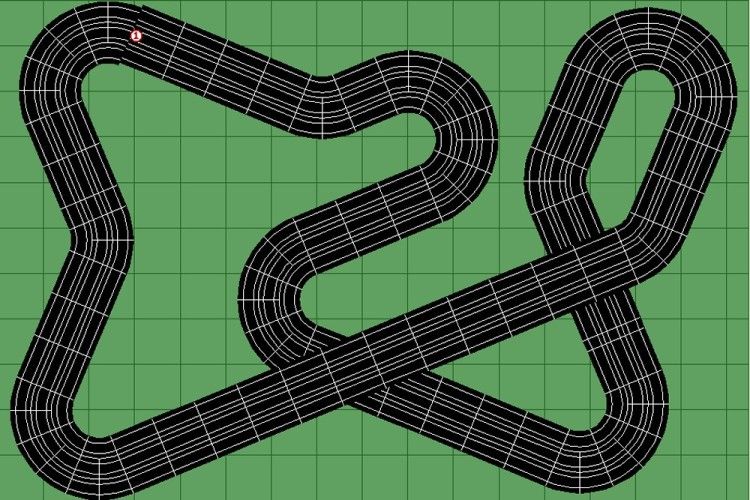 Space will be the first consideration, and how to best use that space will be the second. No matter if you have a large double garage sized shed or you are stuck in the spare bedroom (and I've raced on both and everything in between), a good entertaining track can be built, it will also dictate which classes are going to run the best. No point racing 40,000 rpm motors if the track is a 4 X 3 metre in the box room, and likewise, you might want to race something a bit more exciting than Scaley's and NINCO's on an 8 X 6! So off we go and let's get it right.




Of several tracks I have NOT been directly involved with I would say there have been two main faults; the first is trying to cram too much track into too little space. Here you end up with a track that 'jinks' itself round a lap and Slot.its and NSR's are definitely not be the order of the day. Gratuitous wiggly bits are to be avoided at all cost as these will remove the 'flow' of the track and interrupt a good lap. they will also prove too much for the SCM's present and the next thing you know people will be racing models with multiple handling aids (read 'magnets' here), and unless you scrutineer your racers there will be several unhappy campers!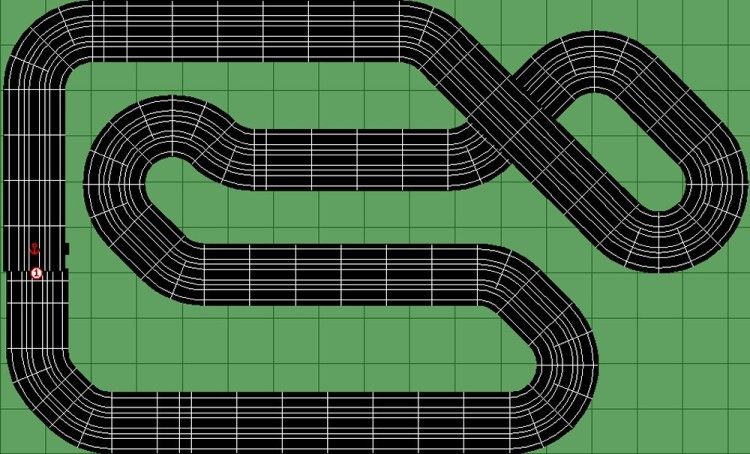 The other type of track is the 'all straights' track where the designer has literally drawn four straight lines on the base board and joined up the ends. Again, the SCM's dream but also once again, motor speeds will be in question and ill feeling will be generated by those who have naively followed the rules on car set up. Long straights and traction magnets are also the scene of some pretty heart rending smashes and you may need to keep a paper bag handy to put your model in at the end of the evening. A general rule would be if you have not so much space, then build a moderately technical track with one good straight and one sweeper, and if you are building a plastic track, avoid banked corners and inner/inner curves which will rip the guide out of your favourite V8 supercar!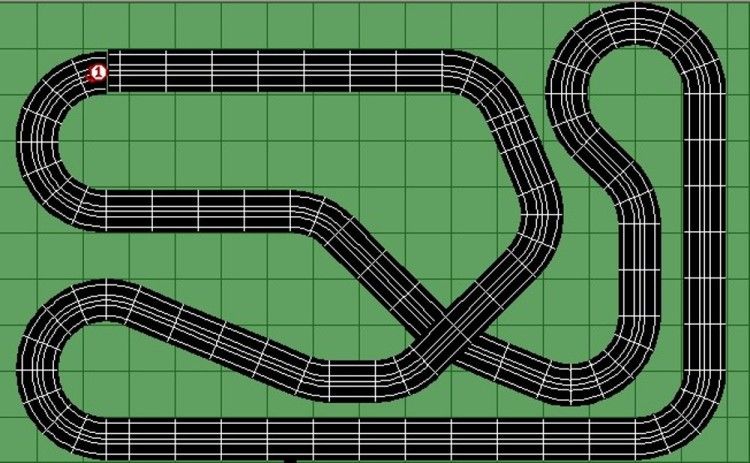 If track space is not a premium then make sure as the track gets bigger, you keep enough interest in the circuit features. Another good straight can be accommodated or another sweeper to keep the SCM's happy. Again, don't try to cram too much into the design, and if your track designer program tells you your lap length is thirty metres, look hard at it again and make sure you can't do better with twenty eight metres. Without a doubt the best tracks I race on are the ones with plenty of 'space.




The next decision will be based on race numbers. If you are building a home test track of two lanes for personal use and the odd visit by friends then go for something which flows and is easy to marshall, once you have walked round to the other side of the track for the twentieth time to reslot a car under set up testing you will wish you left that cursed inner curve out of it. Plastic tracks can be adjusted, routed tracks are pretty final! If you expect to have a few friends regularly or if you are a family person with a couple of budding Schumacher's then I would probably go for a three laner, this will retain enough interest with small groups and families and again, leave the tight bends in the box,




Getting more serious it is inevitable that some of you will eventually host race meetings on a club level. This needs to be approached from a totally different perspective. A four lane track is a minimum requirement as this will give drivers four heats to each race. The track must flow nicely, this will reduce deslots, there needs to be adequate access to deslot zones and deslot zones need adequate lane markers placed 'where the cars come off!' and not a metre up or down the track; and drivers stations! Mmmmmm? It is my view that scale model racers have inherited some of the poorer aspects of 1/24th and womp racing. There is no practical necessity for the drivers to be located in a line by the start line!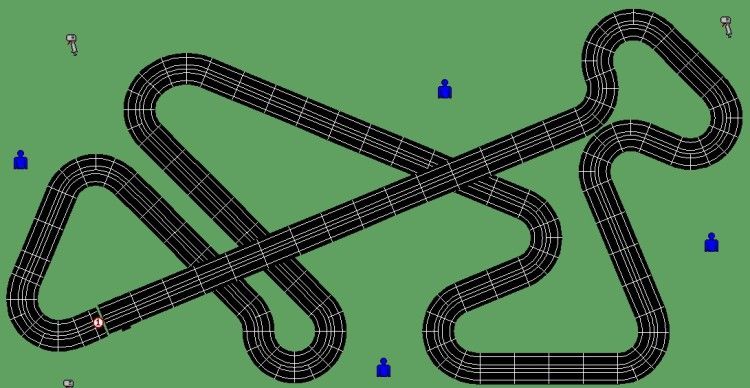 Some of the tracks I race on have the drivers staggered around the track in their own driver's station; another has the driver stations equally opposite each other across the track. As long as the drivers can see their models for the start then that is fine. Another issue not so connected with track design is the race management program, Again we seem to have inherited some old 1/24 = womp bad habits. One is bracket racing where a racer is cycled along the drivers stations with each heat, then has to twiddle their thumbs for the next hour and a half while everybody else gets cycled.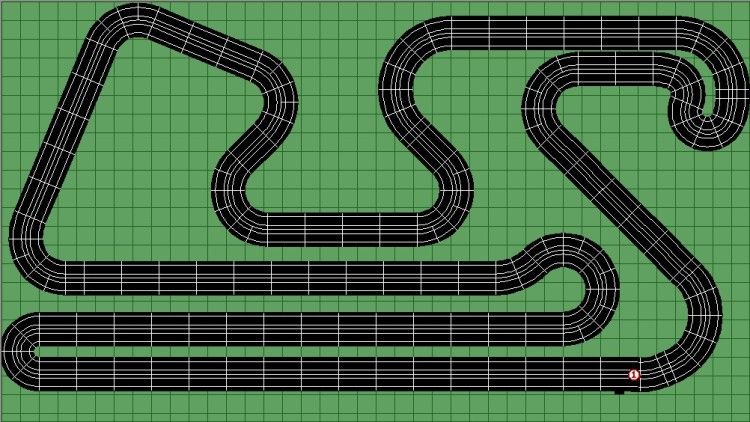 Far better to have a race program which randomly picks drivers for each heat until all drivers have raced all lanes; you also get to race different racers for most of your heats instead of those you are queued up with. This also gives the racer time to make any running repairs between heats should they arise. And why do most tracks have qualifying? Beats me but they do! We don't have qualifying and spend more time racing as a consequence, makes sense to me!




Getting back to the track it is time to look at the structure! Tracks can collapse if too many people lean on them at the same time. I have seen tracks shift several centimetres after some enthusiastic marshalling by some of the more corpulent of marshall, on some tracks this may well open up the track joints and on board tracks can be pretty terminal. Make sure your track table is strong! Also, not all people are the same size, especially children, so make sure the track height is good. I would suggest considering having the track height at 50 to 80 c.m. and not much more. It is lot easier to race a circuit you are looking down on rather than across, the perception of distance is far greater and if you are racing a landscaped circuit it minimises the amount of time your model is out of sight.





Another negative with having a higher table is that on some larger tracks it becomes difficult to marshall models on the infield. If the track is high you will see people obscuring racers vision when leaning over to marshall, or have items of clothing dangling across other racers paths. With lower tracks most of these issues do no arise; and infield deslots are a lot more accessible with less marshall stretching needed. With home racing circuits it is still worth considering as the kids don't have to stretch either or balance on kitchen stools when driving! I know there are some propriety grab devices on the market but they are not the total solution and in the wrong hands, often cause more incidents than they cure!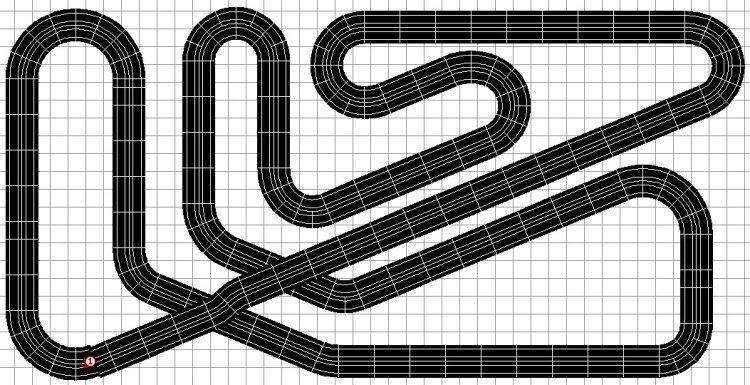 So, what have I done here? I have doodled several tracks? Having been involved with other people's tracks over a period of fifteen years, I have generated some not to say the least, extraordinary tracks, Some of them are practical and some, I admit, are flights of fancy! And some are actual tracks that have been built! But the main thing is that, if there is nothing there that suits you, there are plenty of ideas. If you don't have any preset ideas as to what you want in a track there are plenty of ideas here. It may not be a whole track which captures you fancy, but it may be one or several features that you would like to build into your design. Whichever way you are going, there should be enough ideas for you to 'get it right' first time.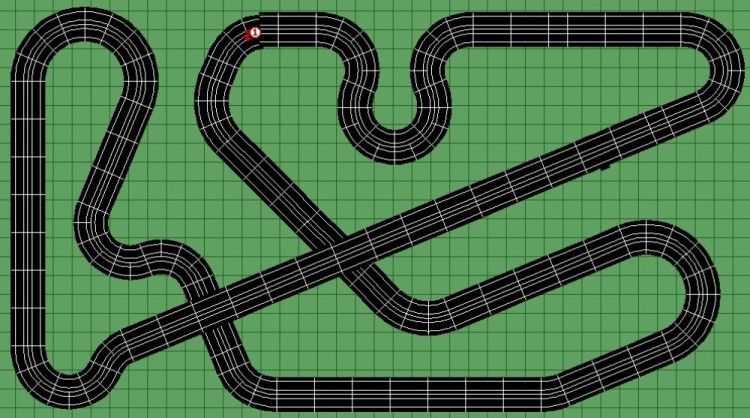 These tracks are not drawn to a fixed scale, that you can decide yourself. Also, some tracks are four lane and some are six, again that aspect can be ignored as it is the shape we are looking at, any one design can be two, four, or six lane! And ignore cross overs, in the real world they can run above or below other track sections, the choice is yours! But keep in mind all that I have expressed above and send me some photos of your finished circuits