.
.
Slotracing at GCRC Raceway
Gold Coast, QLD.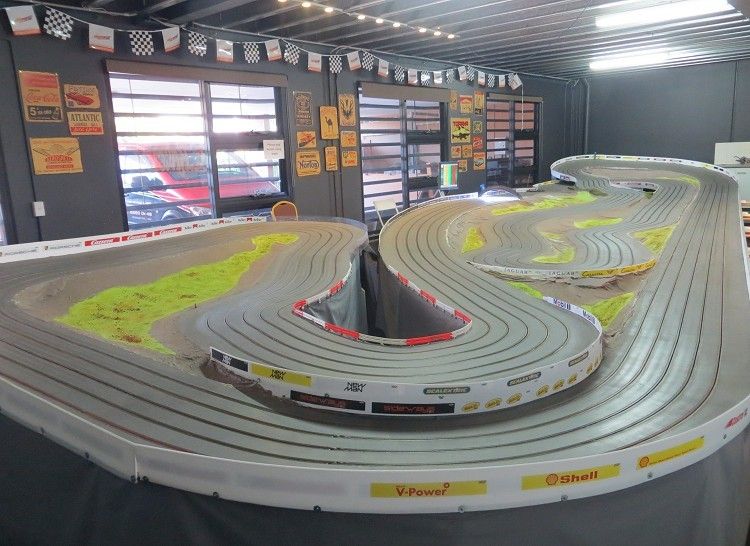 GCRC
home page link
Slotcar Racing has been enjoying a revival for several years now and the variety of models ready to race has burgeoned to twenty or more main manufacturers and a host of 'boutique' makers supplying specialist and unusual models to the market place. These statistics in themselves indicate there is a growing number of both home and club racers, and to fuel their needs there is a steady growth in venues where these models can be raced.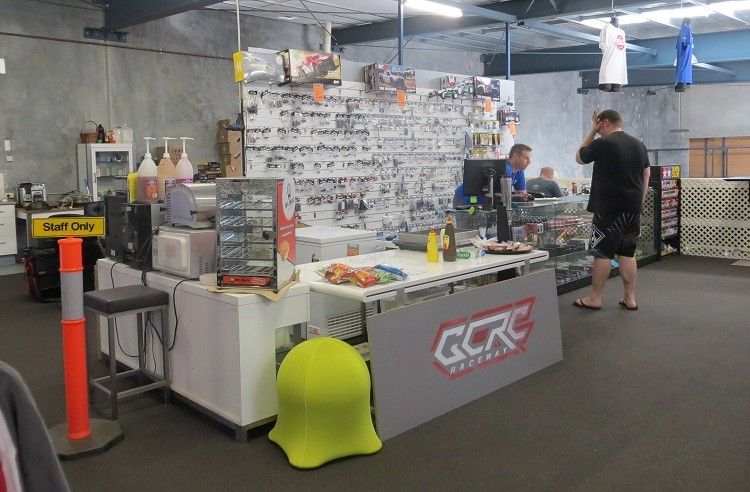 The hobby is also flourishing both North and South of Brisbane and the hobbyist now enjoys several venues running a variety of models both 1/32nd and 1/24th. The latest addition to this growing list is the Gold Coast Radio Control raceway at Arundel in the North Gold Coast region of South East Queensland, owned and run by proprietors Mariaan & Martin Moolman.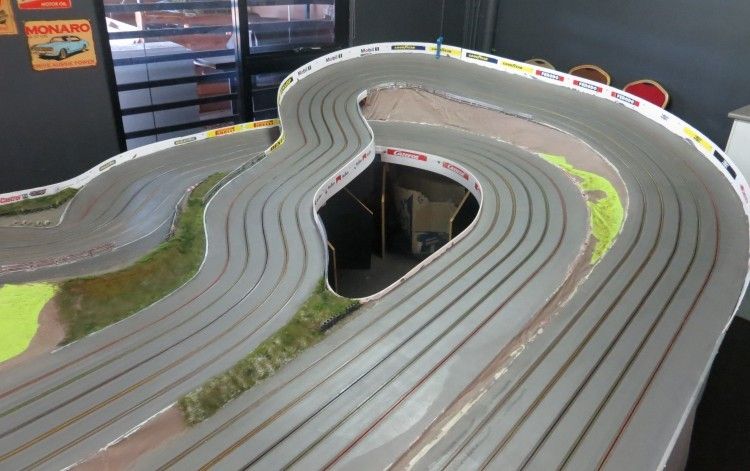 As its name suggests the raceway is primarily for radio control models and the venue has two impressive tracks for the RC enthusiast to indulge his or her hobby. A huge clay off-road circuit and an equally large drift track both under cover offering all weather enjoyment.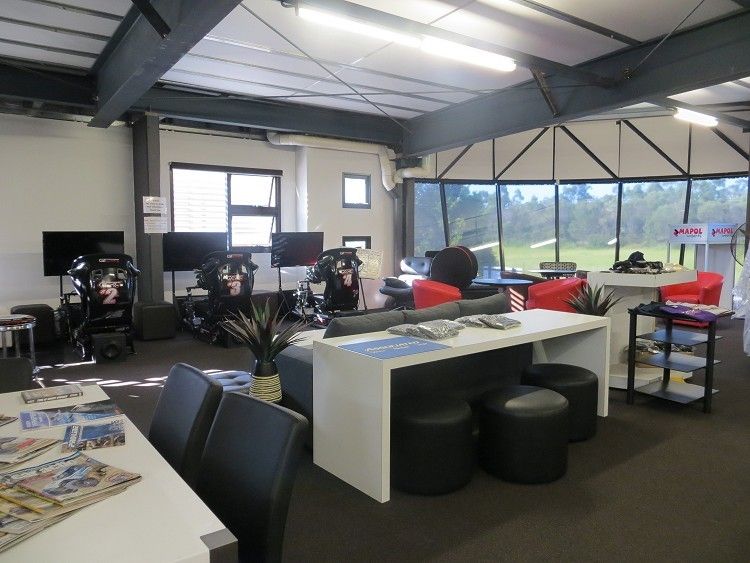 This is backed up with a very comfortable lounge area where patrons can enjoy a variety of refreshments. In this area is also some race simulators but more importantly there is a comprehensive range of RC models and spares available at the counter.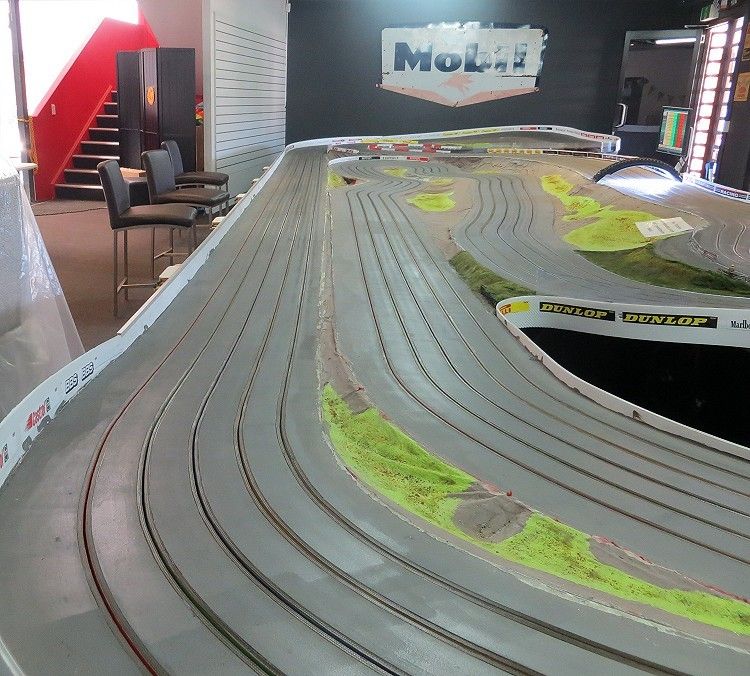 But more importantly to us slot racers, Martin and Mariaan have installed a five lane magnabraid slotcar track in the corner of the race area, and are now looking to encourage the growing number of local slotcar racers in the Gold Coast area especially, to come and race at their venue. The track is not too shabby either, being one of the later creations of Jamie Kirkpatrick of iLol , Labrador fame.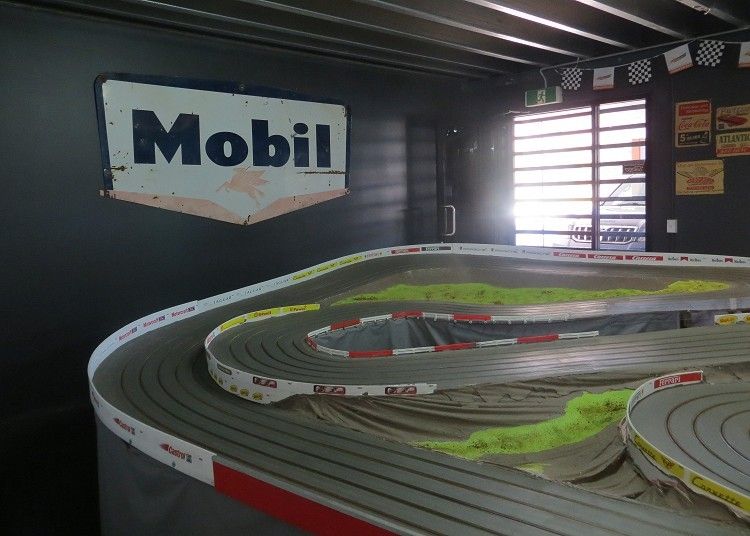 As mentioned, the track is a five lane painted magnabraid track and has a balanced mixture of fast and technical sections. There are no nasty surprises and when I drove on it I was surprised how quickly I got 'in the slot!' The magnabraid effect is quite strong and some of the latest models with their RTR magnets perform strongly out of the box. It is suited to hardened racers and beginners alike. If you have been looking for a bit more than home circuit racing then take your cars along to GCRC raceways and give it a go, you won't be disappointed!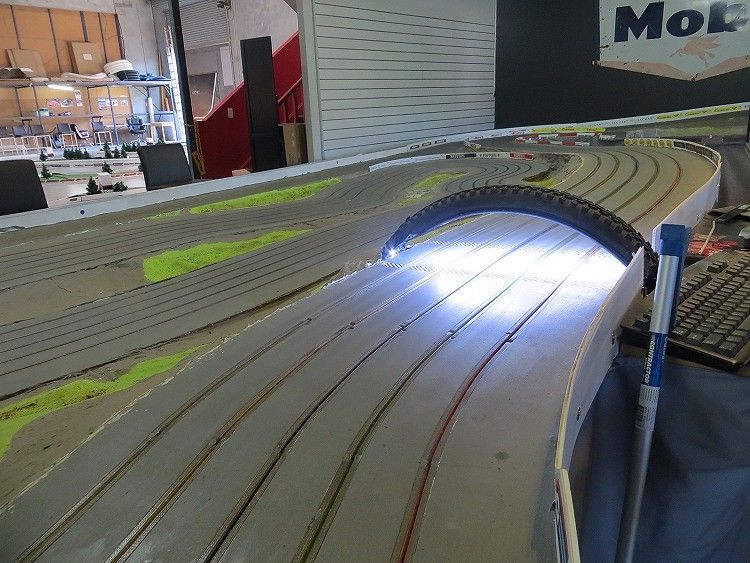 Although mostly a race track, local racer Stephen Phillips is helping the owners to put together an appeaing track complete with landscaping, and also assisting with the important task of letting the wider slotcar public know and enjoy its features. A slow task, but I am sure it will not be too long in the coming.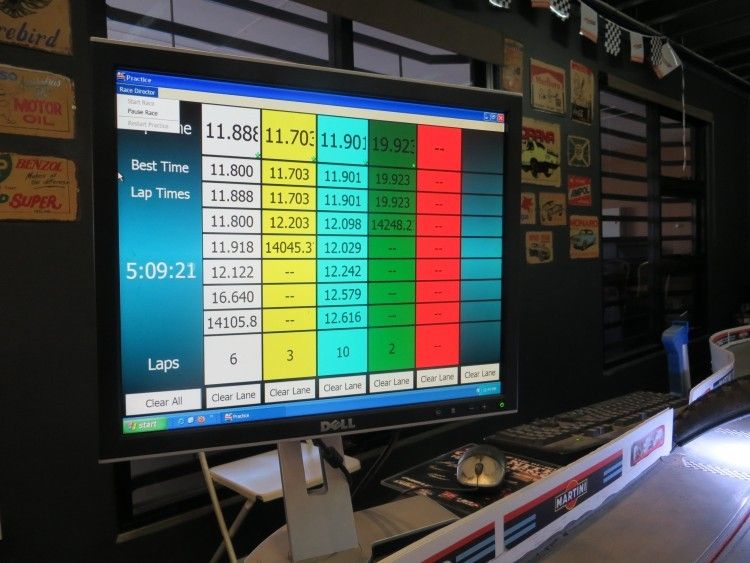 The track is currently available for parties and functions by appointment; and, with a small but growing band of regulars, local club racing nights are also happening. There is also a selection of Slot.it and Scalextric cars and spares if you are a local looking for a post free bargain.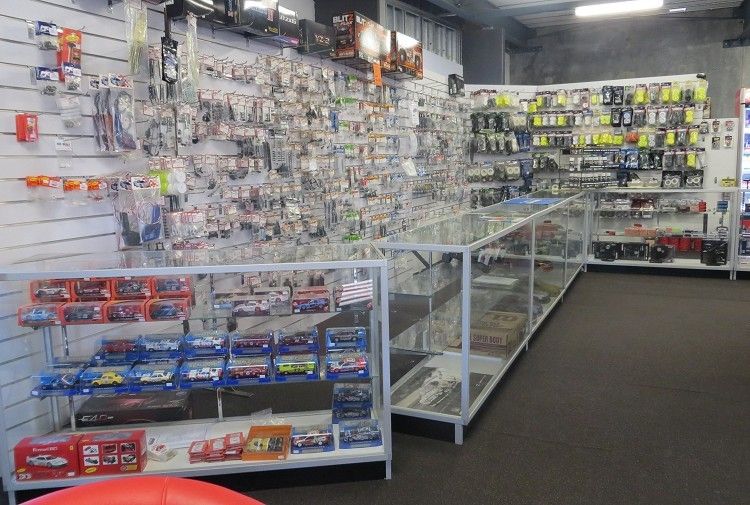 If you would like more information regarding racing or booking functions and parties, please contact GCRC at one of the following details.

GCRC Raceway
49, Newheath Drive, Arundel 4214
07 5580 0448