.
.

Poppa's Pitsop Slotcars
Hillcrest,Brisbane


It seems that in spite of the mass migration of people to technology when it comes to leisure activities, there is a small but growing number of people who still derive great satisfaction from going one on one when it comes to competitive hobbies and pastimes; these pastimes take many forms but one that has been with us commercially since the late fifties is slotcar racing. Once the technology had arrived the general public did the rest.






So it has been now for this last fifty years or so, through boom and bust, there has always been an ardent core of racers who, come fair weather or foul, manage to take themselves away to a place of indulgence and participate in their chosen hobby with like minds. Pitting like against like they can enjoy competition against strangers and friends alike.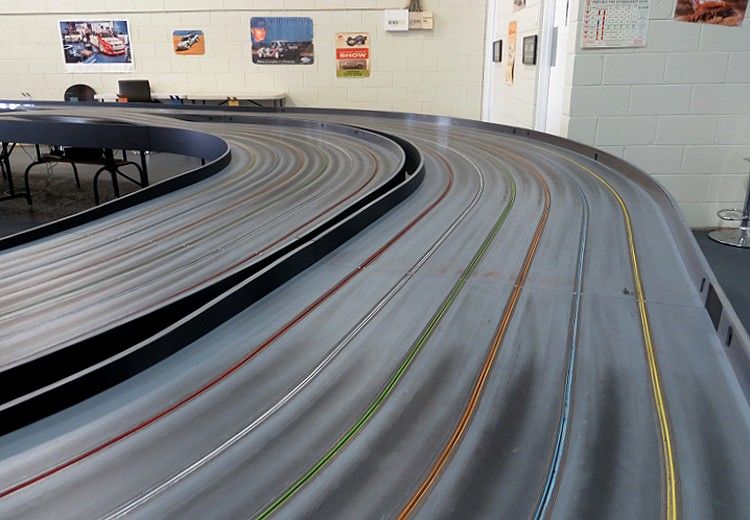 There are now several venues in South East Queensland where the slotista can exercise his skills against good competition; the latest arrival being Poppa's Pitstop Slotcars at Hillcrest. Here you can indulge yourself in a very professionally constructed track with a state of the art race management system.






The track is tucked away in a unit in Hillcrest close to the Browns Plains commercial precinct, down near Motorama; take the driveway along-side St Vinnie's and it's just on the right.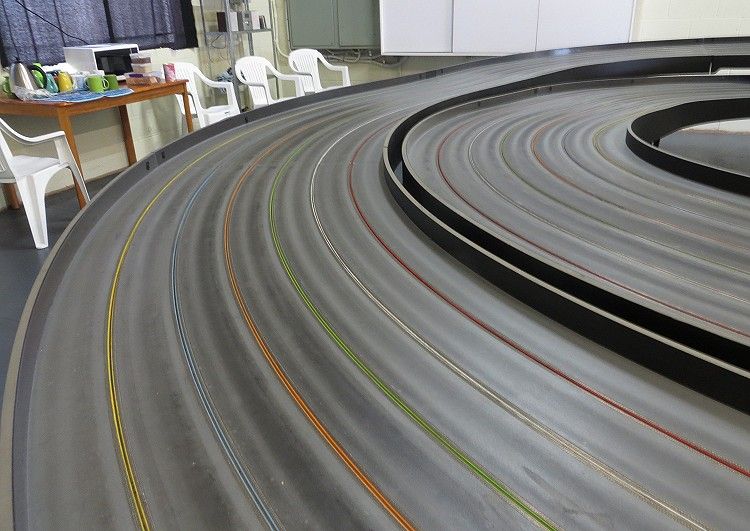 The track is owned and operated by long time enthusiast Stephen Brown who has put together a great little venue for the amateur and hardened racer alike. The track was originally located in Dandenong in Victoria and Stephen has purchased it and had it transported all the way here for our enjoyment






As the pictures show, the track is a very well constructed six lane track, being a gloss painted board construction with 'magnabraid' conductor rails either side of a deep slot. The race management system is the latest product from local Garry Johnson and the overall serves well as a race venue and a hire track too.






The track is technically a figure of eight, making all lanes exactly the same length; that's the easy bit! The track designers opted to 'plait' one of the straights! Not a big deal when driving some of the slower models, but a definite challenge if you are into Scaleautos or Plafits. This part should be treated with respect if you don't want to have to recover your model from under the track!






Lap length is about 39 metres and the track is a fast and sweeping layout. There is plenty of opportunity to get the most out of faster models such has the specialist metal chassis cars as well as still retaining enough enjoyment from your 'off the shelf' ready to race 1/24th and 1/32nd models like Scalextric, Fly, Ninco , SCX , Carrera etc.






The track has plenty of grip and when I tried it out with a standard 1/32 RTR, the rubber tyres hooked up well. The magnetic effect of the magnabraid is quite mild (probably a bit less than the Carrera stainless track) and this seems less when negotiating the fast sweepers. The only critical observation I would make is that it is a large track mostly at one level; when your model reaches the extremities, and you are a short a**e like me, it can be difficult to keep track of the corners furthest from you. Next time I will take something to stand on!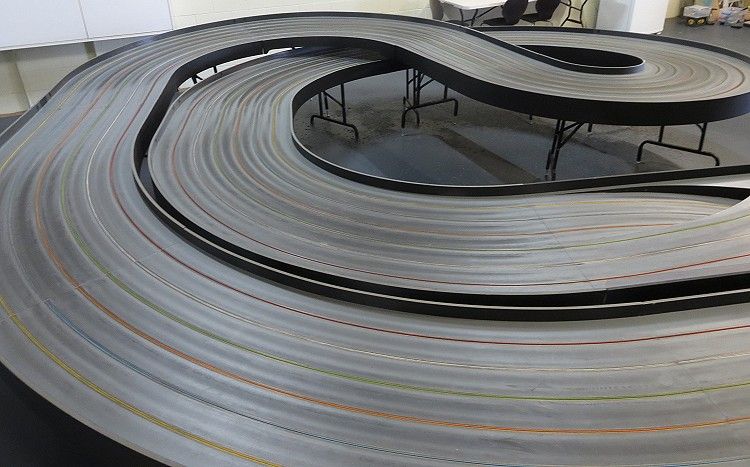 If you are into 'head to head' racing there is competition on Tuesday evenings for the racer, and most afternoons the track is for hire either by the lane or for parties and groups; Stephen will organise the event for you. Use of the track can also include hire of controllers if you need them, or you can take your own. Cars are also for hire, again, if you don't have any.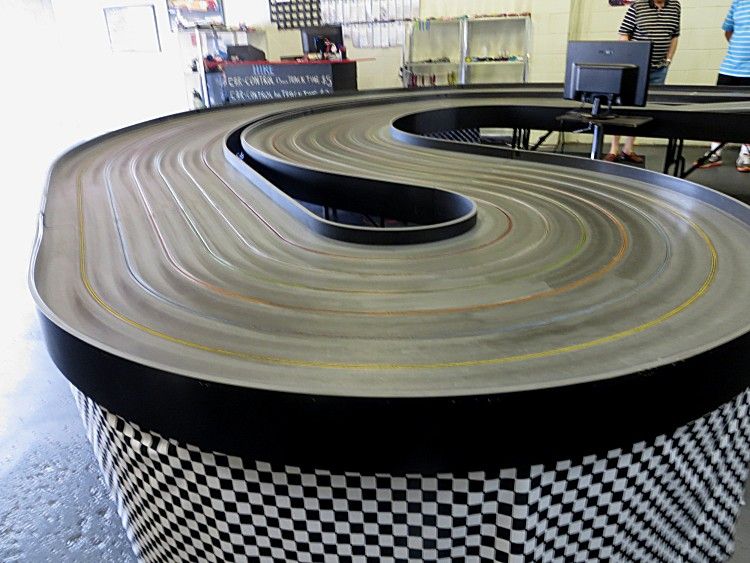 There is also a rest room if you need to getaway from things for a bit; and as well as tea and coffee facilities there are snack and drink vending machines






So if you want to turn up just for a test and tune or a few hot laps; or you want to dive into the thick of it against others, contact Stephen on the following details:

Stephen Brown

0402 460658

s.brownie1@optusnet.com.au

Poppa's Pitstop Slotcars
6/98 Anzac Avenue
Hillcrest 4118



Opening hours:
Tuesday 14.00 – 17.00 hr
Wednesday 14.00 – 17.00 hr
Thursday 13.00 – 19.00 hr
Friday 13.00 – 19.00 hr
Saturday 10.00 – 17.00 hr
Sunday 10.00 – 17.00 hr

Other times / parties & groups by arrangement