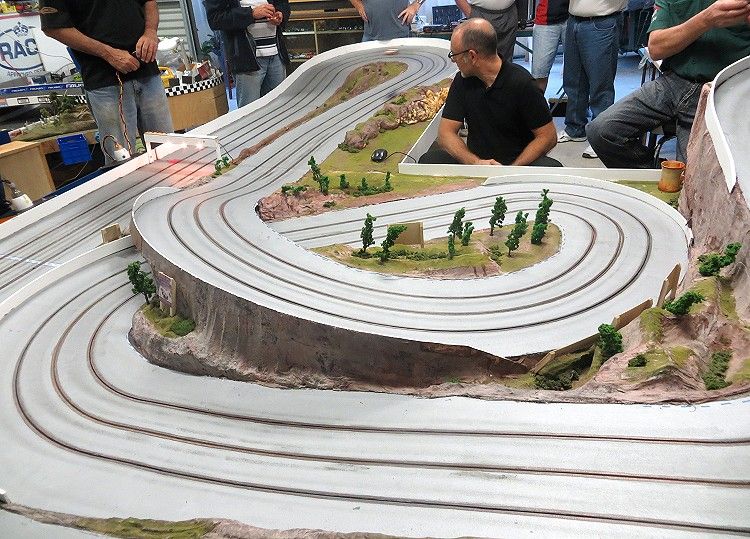 Relative new comer to serious (and not so serious) 1/32 slotcar racing Greg Deering has again pulled off a coupe which leave some in mild amazement. His first track was acquired from South Australia and a driving marathon including a Navarra and a tandem trailer saw him and Robyn steal (at a bargain price) a very usable four lane magnabraid and Ferrador track from under the noses of the locals and spirit it away back to South East Queensland where it has been in continuous and growing use for the last three or four years.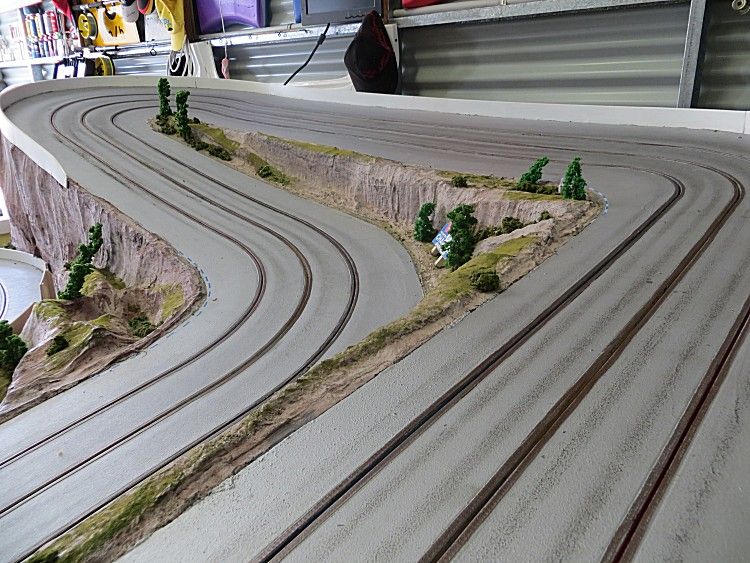 This time the Bonny and Clyde of slot track abductions have done it again. This time the track was spotted on ebay where a high bid saw the track return unsold from an unknown bidder. Furtive activity between the Deerings and the Woodlands Raceway owners saw the track eventually secured for exclusive Queensland use, with the hit squad moving into action with the Navarra and trailer once again.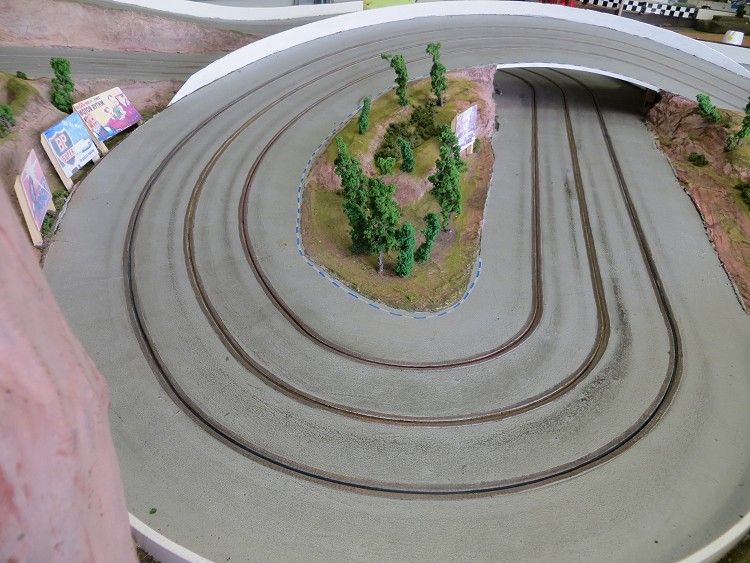 The long drive and fuel bill were obviously worth it. The track was fairly quickly set up for local use and after a bit of deliberation the old race management system was substituted for something a bit more user friendly and the track was up and running.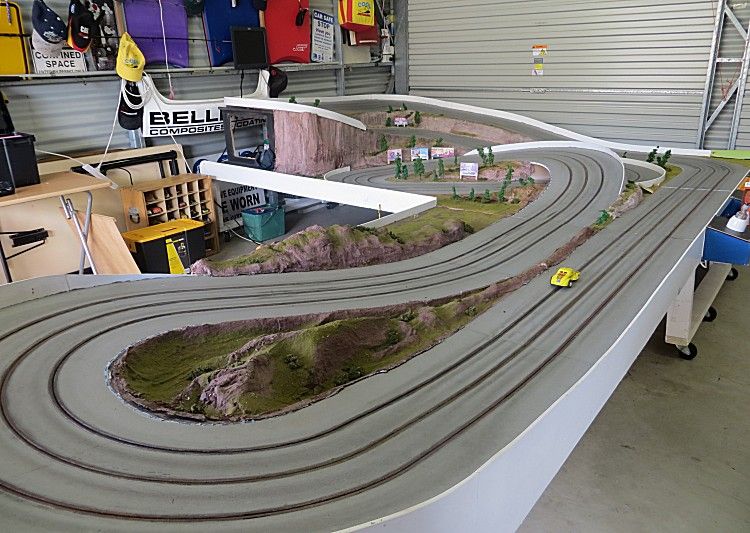 For those who may remember the Woodlands raceway it has a novel feature where the track can be assembled with a short curve or long extension to give a useable main straight. There were other features to the track in the past but these have been abandoned as too complex to manage in a normal race evening.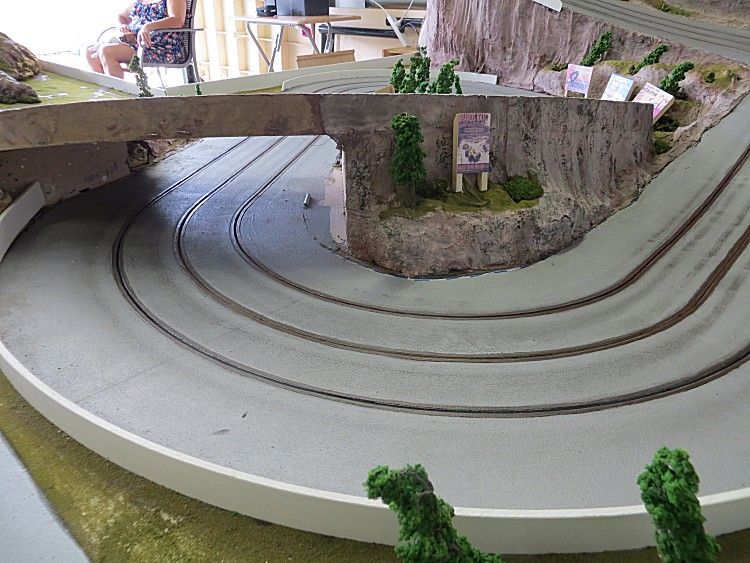 The track is also storable in the sense that it has fold out legs with large radius panels attached which allow the user to tip the track upright on its side after use and to fold the legs in flush with the board.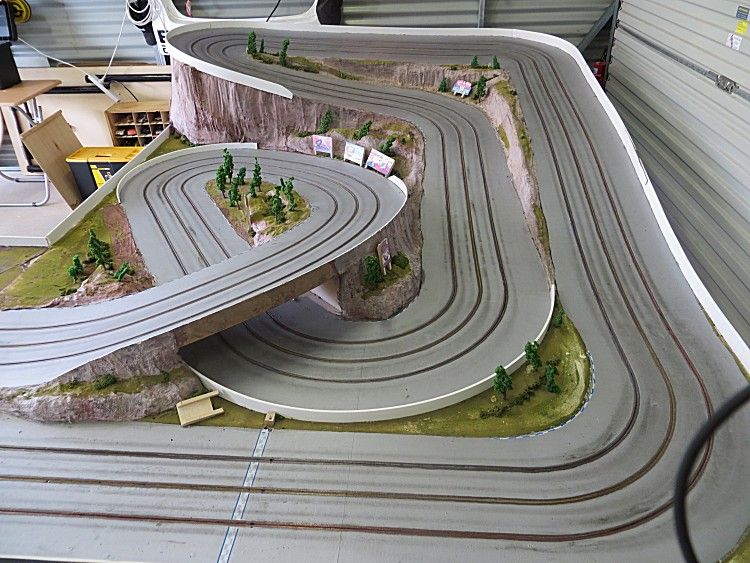 The track base stood quite a way off the ground with some back parts of the track being as high as some people, but without spoiling the contours of this three dimensional circuit Greg has lowered the table height a considerable amount to a level us northerners are more used to.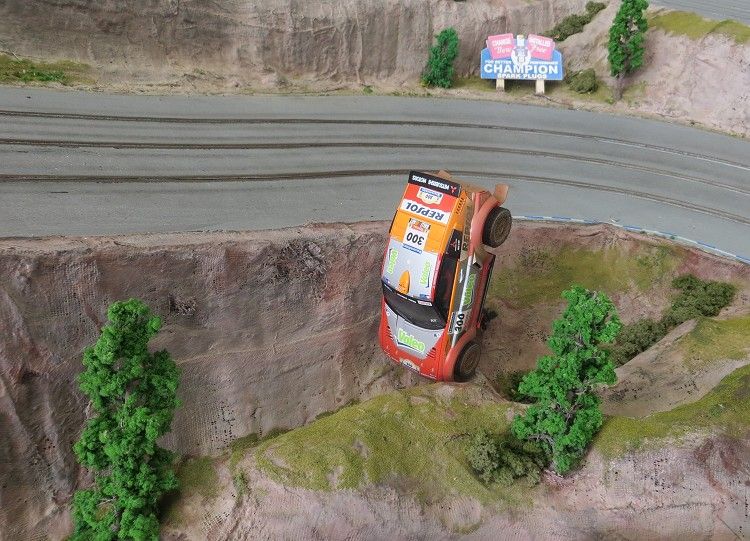 With several race evenings under our belts already the track is becoming a firm favourite and die hard magnet racers have made the transition to non magnet racing quite seamlessly. So it's Queensland 2 the rest 0 as far as good slotracing is concerned; we just need to make the shed larger now!