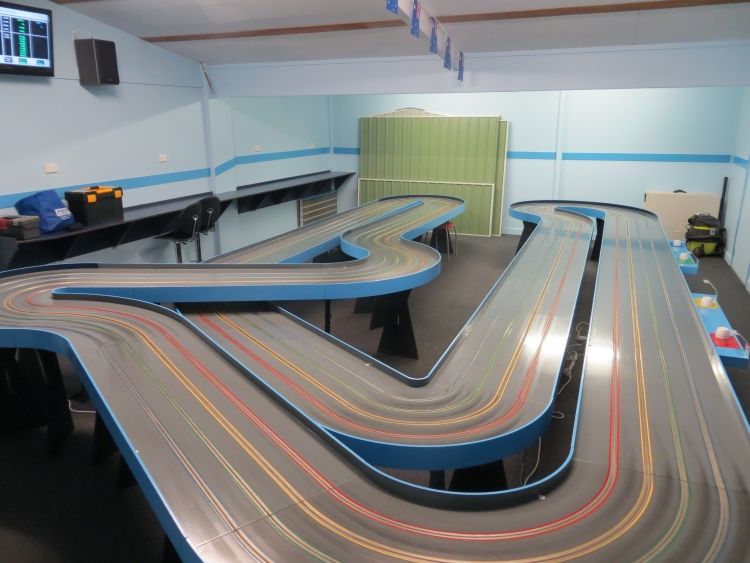 If like me you are one of those who have been denied the pleasures of a home slotcar track then you will understand when I say that I am always eternally grateful for those who make their tracks available from time to time. All this comes at a price though and the main one is travelling. I have a great circle of racing mates and always enjoy a great afternoon/evenings racing at several venues across south east Queensland. All the tracks we race at are special in their own way and pretty much act as the catalyst for meeting friends who share a hobby. So when the opportunity arises for the potential to have some first class slotcar fun on your doorstep then who wouldn't!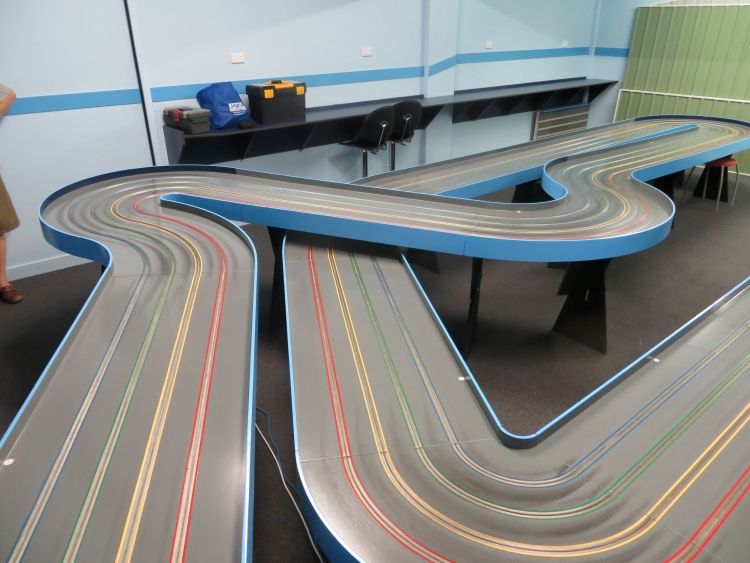 The name Garry Johnson is synonymous with national slotcar racing. Not only has he been supplying race management systems to the trade, he is a track builder extraordinaire and creditable racer too. If you do or have raced 1/24 scale in Australia it is very unlikely you have not heard of Garry, but us 1/32 home racers may well be in the dark when it comes to his exploits simply because previously paths have not crossed either on or off the fora.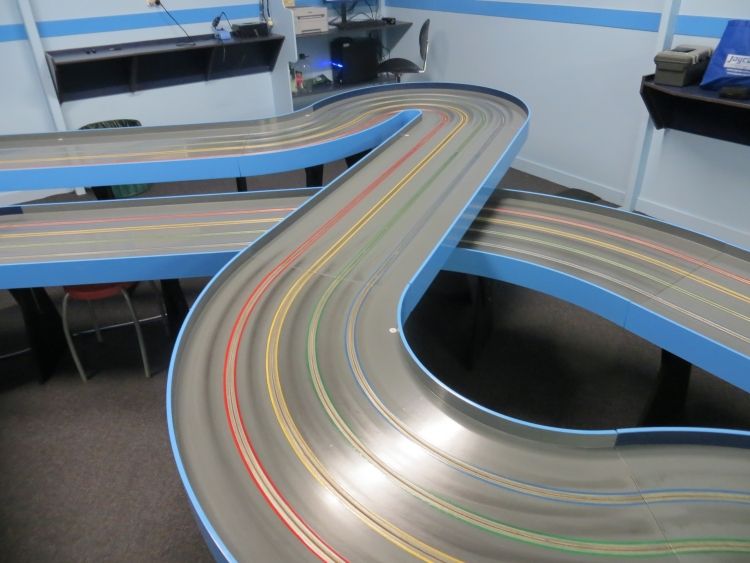 In South East Queensland all that is about to change; Garry has made tentative advances towards me regarding having a local 1/32 group racing at his home in the sunny southern Brisbane bayside suburbs. An opportunity not to be missed indeed. Garry has recently completed his track in a shed dedicated to racing at his home. Primarily built for 1/24th racing and already functioning as that, he wants to diversify by having regular 1/32 events at his home for the locals.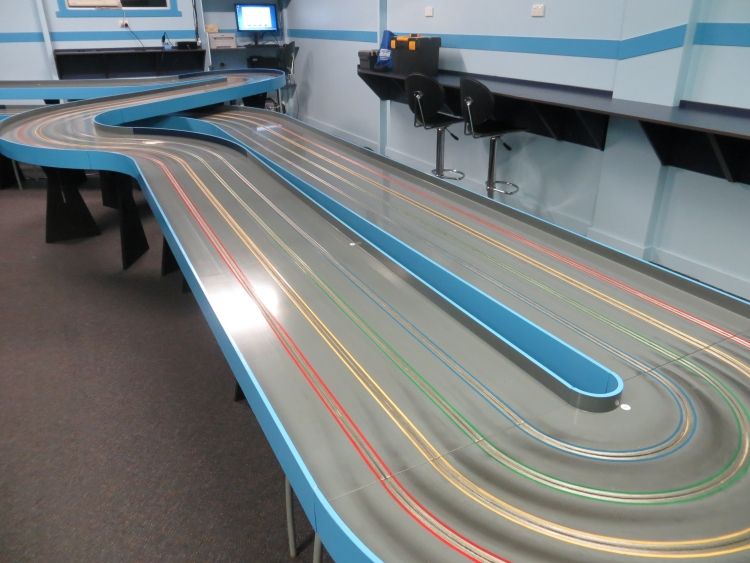 After arranging to visit the track with the aim of determining its suitability for 1/32 racing I was pleasantly surprised to find that a whole range of 1/32 model take readily to the track surface. Scaley, Fly, SCX, Slot.it and Sideways models are more than competitive straight from the box and can perform surprisingly well in their motor classes. No doubt the more sophisticated 1/32 models too will perform equally well on rubber and urethane tyres.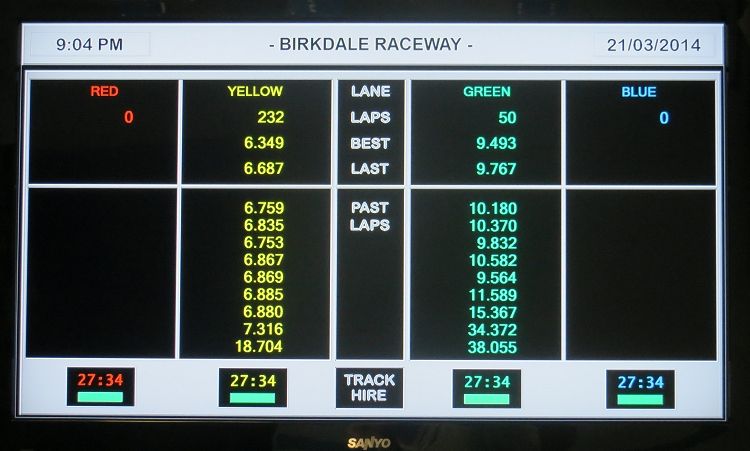 The track uses the latest Johnson race management system which Garry has also written, and which is available for home racers and slot shops alike, with a track rental feature as part of its function. The display is unambiguous and can be displayed on remote monitors apart from the main control display. The track is four lane and is ideally suited for groups of twelve to fourteen racers although it will comfortably handle more than this. The surface is the traditional 1/24 style gloss surface and Garry has used magnabraid for the conductor rails which is a departure from the traditional 1/24 track rails.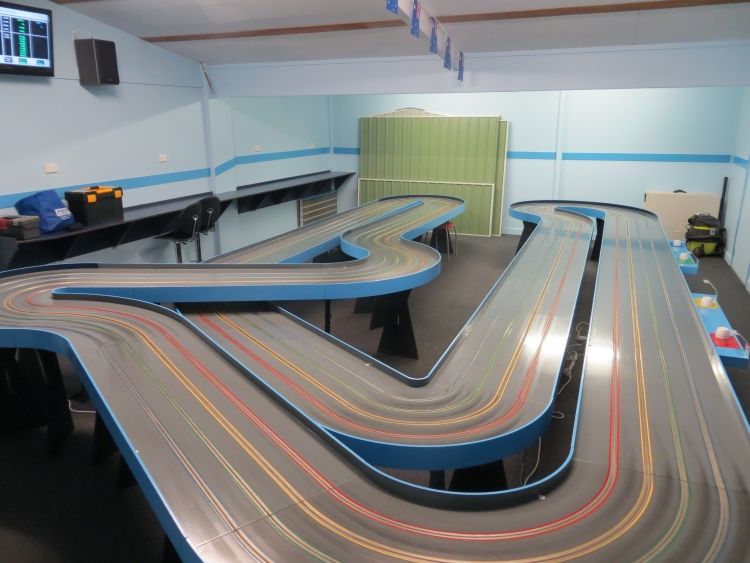 So, who would pass up an opportunity like this to have some first class racing on a track like this! Not me for one, and hopefully a good number of local 1/32 racers too; and the big plus for me is that Garry and his track are barely five streets away from me!! If you live on Brisbane's southern bayside, or even if you don't! and you enjoy racing 1/24 and 1/32 slotcars and would appreciate an opportunity to race locally and this track in particular, please contact me at
pwix@yahoo.com
in the first instance.