.
.
Fellow hobbyist Mark Coulthard has put together a very respectable track in a covered area at his home in inner north Brisbane. Made from Classic SCX and Scalextric track the circuit has an average lap time of about eleven seconds.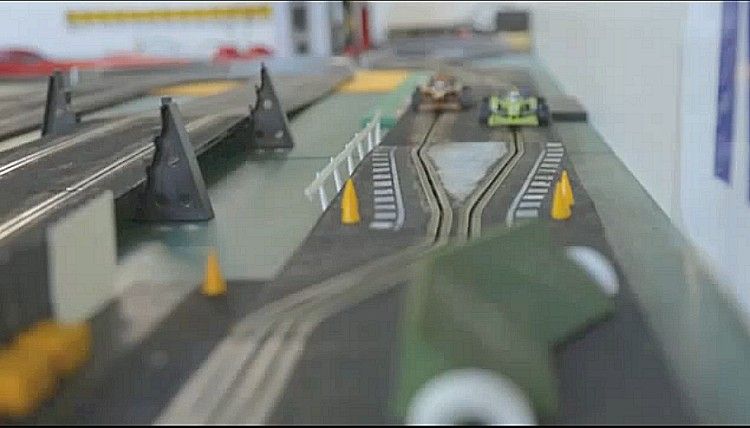 Mark is on the track at every opportunity and has also attended test and tune days at the Logan City Raceway. His favourite choice of models must be the SCX F1's which look very much as though they work well on this track.
There is a framework which fits over the layout and during times of inactivity the track has a custom made canopy which protects it. The controllers have also been upgraded to SCX dedicated Parma controllers which have enhanced the driveability of the models considerably.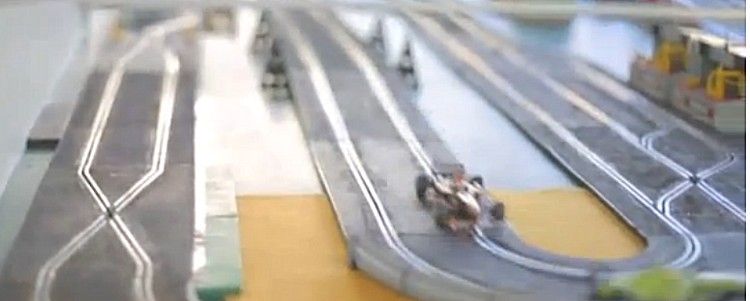 Mark pays special attention to the reliability of this circuit and the track is "rail zipped" before use. The more vulnerable parts like controllers and power supply are stored out of the weather when not in use.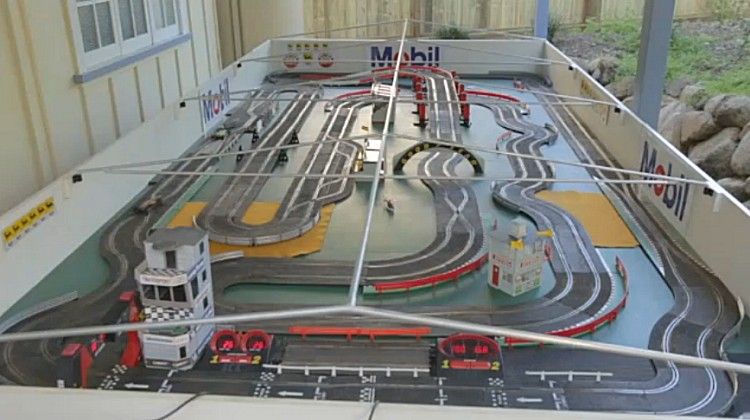 Click the picture above to view Mark's video