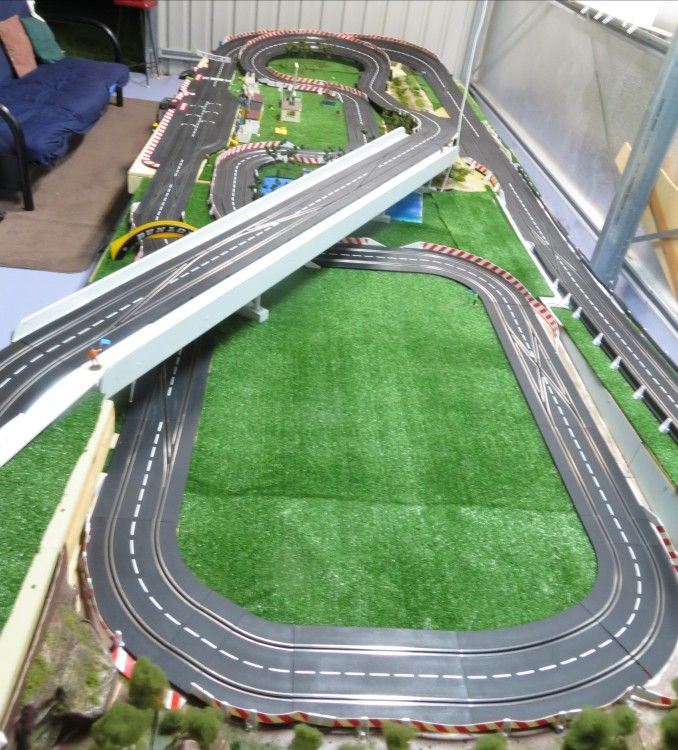 The Carrera brand has always been strong in its native country but in the last several years Mr Carrera has made concerted efforts to develop a world brand and market it in the four corners. This they have done very effectively, and while the models straddle the toy / model divide they are now producing some very nice models which not only look good but are for the most part very durable. Even the remaining vulnerable bits like wings and mirrors are removable to minimise the 'tears before bedtime' syndrome!

One of their best features is their digital system. Designed to be very user friendly, a few clicks on the function button on the controller sees the model ready for battle and depending on your choice of power supply, as many as six cars are ready for that battle.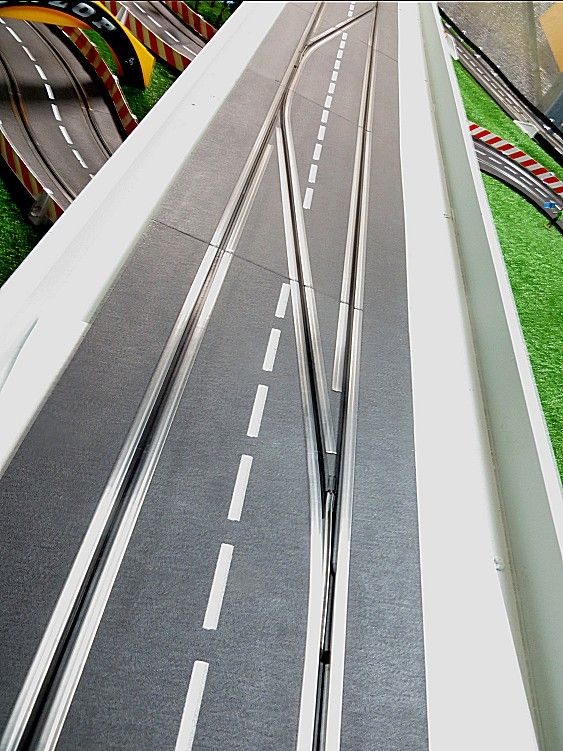 At Tim and Margaret's home at Bray Park, Brisbane, Tim has assembled a very impressive set up for the indulgence of slotcar racing digital style. He has a purpose built shed in the back yard in which he has stored the components of his varied hobbies, with slotcars consuming the greatest area.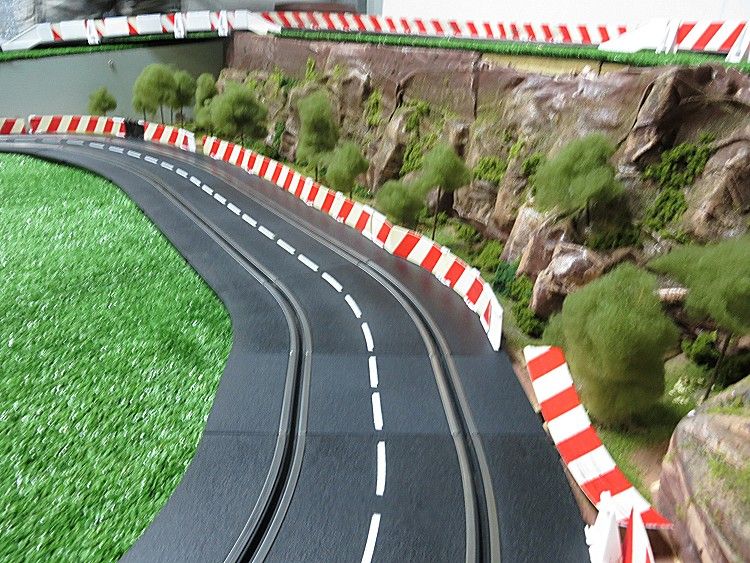 The track is not the first incarnation, but after consultation with the guys that have attended racing he has constructed a serious circuit which contains high speed sections combined with very useful technical infield whereby creating a circuit for the slotcar maniacs and the and the serious tactition!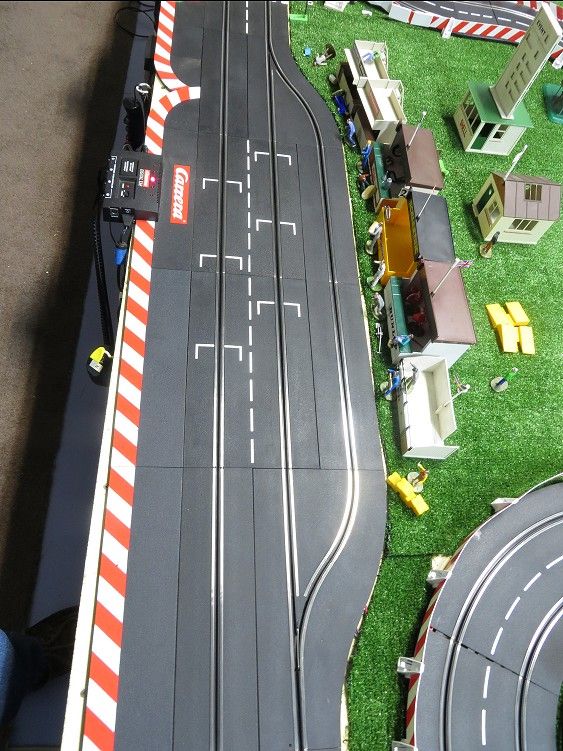 As the pictures show there is plenty of opportunity to pass as Tim has supplied plenty of lane changers for the faster drivers, and a strategically placed pit lane facilitates the 'pit stop' function which adds extra attraction to the circuit.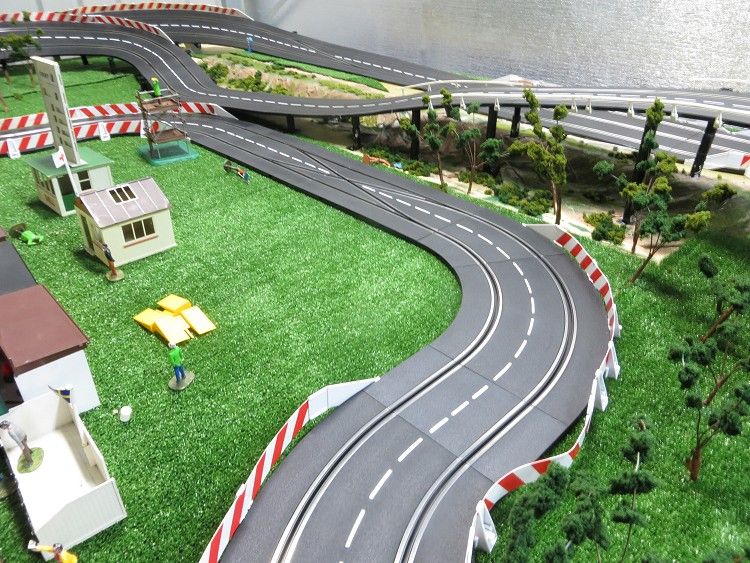 Always part of the complete circuit is the landscaping. Tim has made a good start and being a railway modeller too, has resources he can call on to complete the circuit.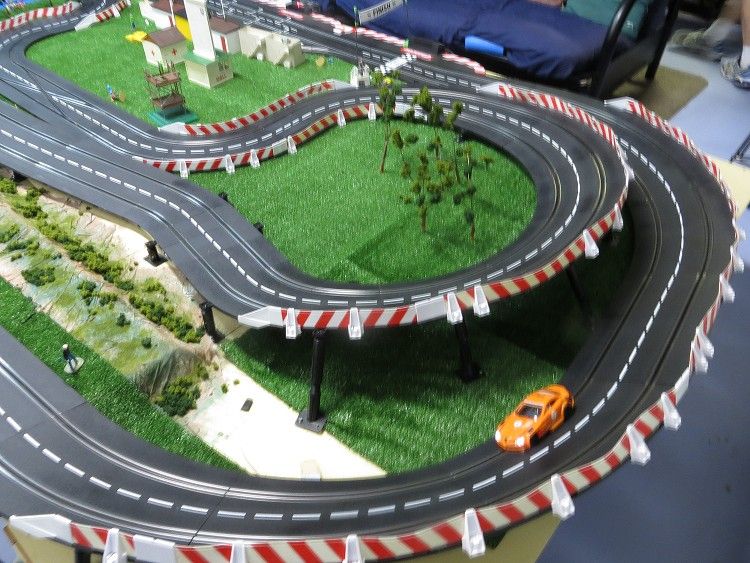 The driver stations are staggered a little around the track and each station position gives the perception of driving a different track, and because of this, each position needs plenty of practice before the confident driver can give it one hundred percent.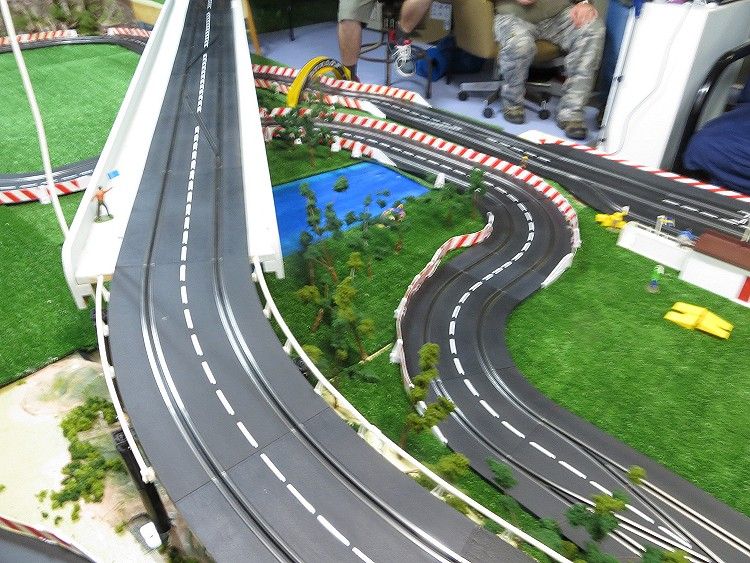 Carrera track is also used for 1/24th scale racing and with an eighteen volt power supply plugged in, the models are every bit as home on the wide track as the 1/32's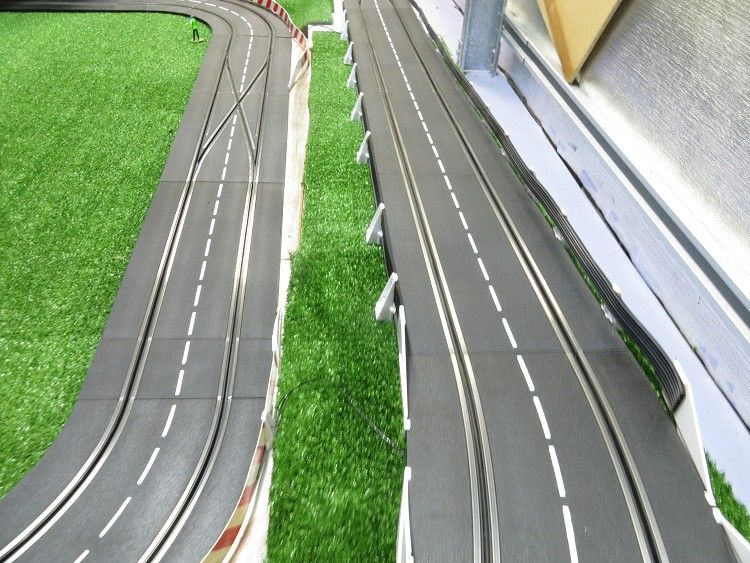 Tim has got the right formula for this track and once practice is over and the racing begins it isn't long before you forget it's digital and racing and lane changing become a matter of course.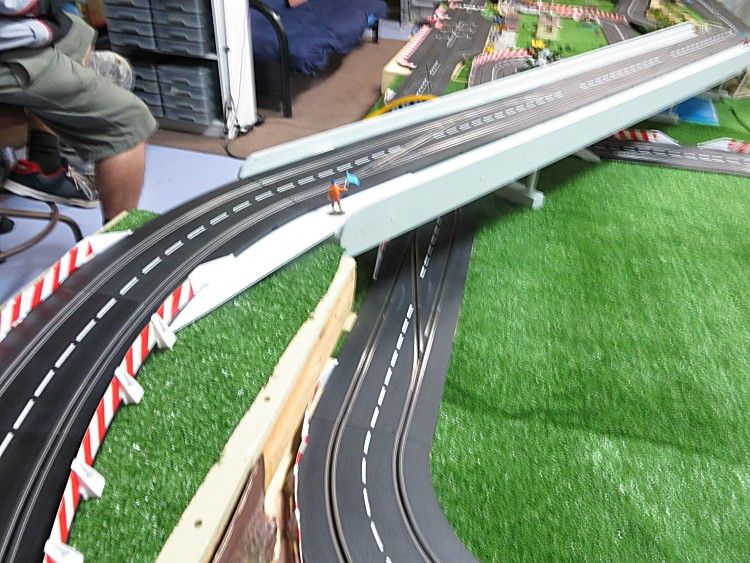 Tim is part of the Q32 and Slotsquad action in Brisbane, and, if you are looking for some Carrera digital slotcar action in Brisbane, contact me on this board and I will forward your details to Tim