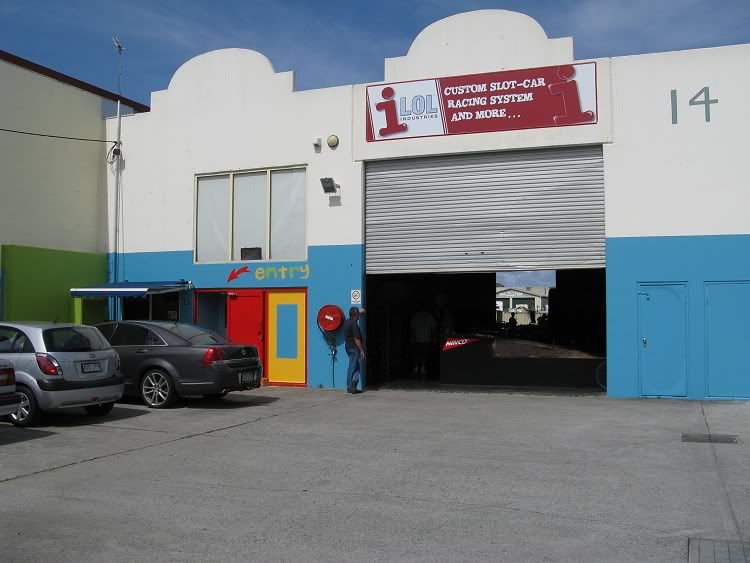 14, Gibb Street, Arundel. QLD 4214




After much procrastination and attempts to fit an 'away' visit into the racing schedule, a five weekend month allowed some of us to take a trot down to the Goldcoast and pay Jamie a visit at iLOL industries . Jamie's little brainchild started some little while ago now but from meagre beginnings he has built and accumulated what I would consider to be possibly the biggest slotcar centre in Australia in terms of tracks and track area.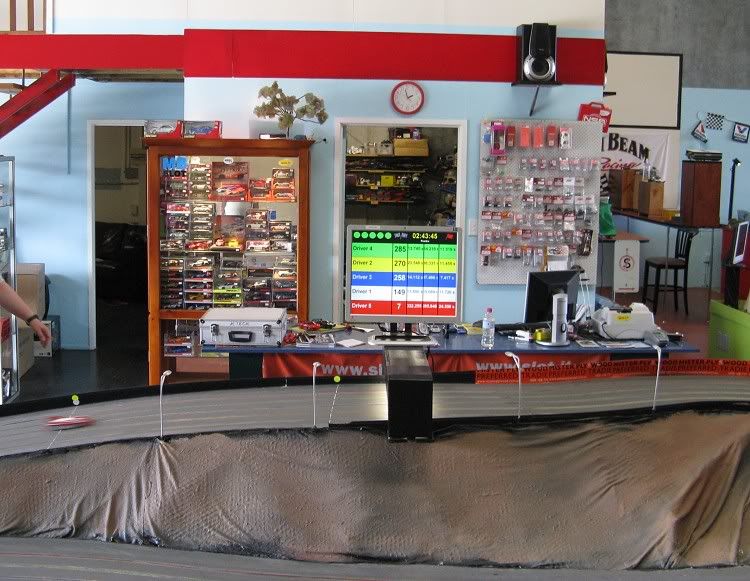 There are seven or eight tracks or more (depending if you count the ones stored) situated in the premises and these consist of four and five lane board tracks, some copper taped and some braided. But without exception, all the tracks are huge, with some being more huge than others! Jamie also has a couple of commercial plastic tracks for use at the ever popular Goldcoast Carrara markets at the weekends.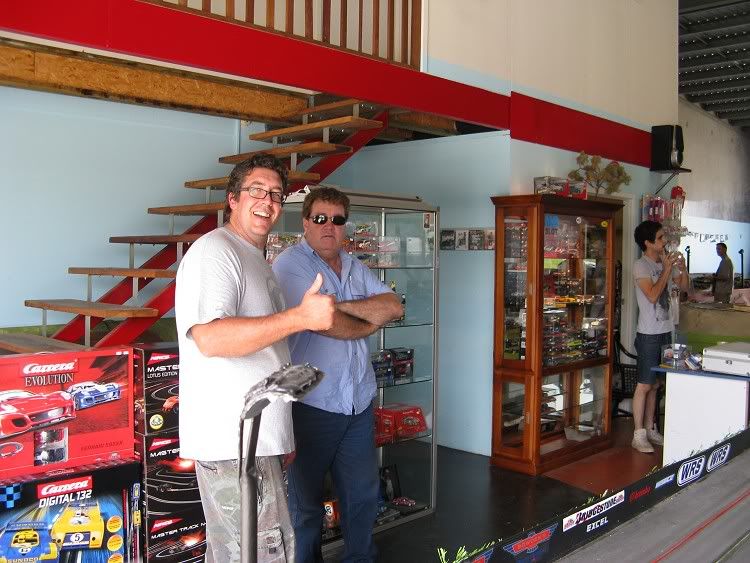 'Mine host' Jamie, ready to help



As expected Jamie has now built up a core of devoted slotracers who attend meetings on weeknights and the shop is also accessible for track hire and parties with the universal 'Trackmate' race management system controlling the proceedings. One of the nicest touches is that Jamie is prepared to think outside the square when it comes to race events. Consideration for the not so deep pocket is made when it comes to class racing and one recent innovation is the employment of a pace car for NASCAR events.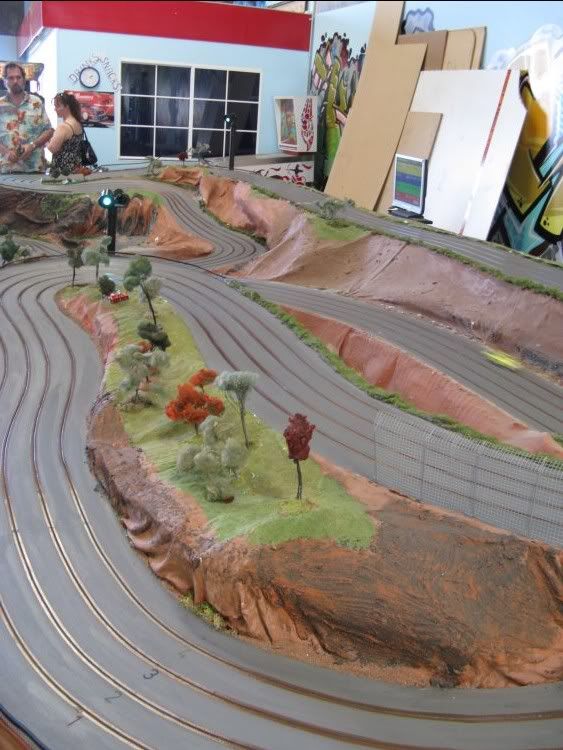 A very nice Rally/Targa circuit


So it was that ten or so of the local Brisbane 1/32 scale racing groups, Q32 and Slotcar Legends, descended on the venue this Saturday pure and simply for a social gathering and general run about. With a couple members finding their way down from the North Coast no less we set about filling our boots with all sorts of track delights. All the tracks have names but for the life of me I was never going to remember any of them, so if you are reading this on the Outhouse, maybe you could add some details and possibly some more pictures!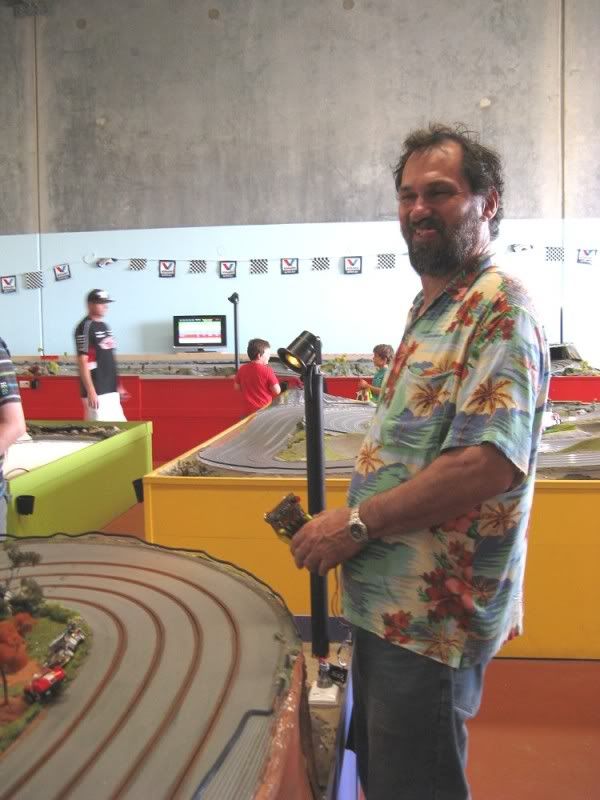 Moby ! Stop knocking me off!!!





What I liked mostly about the setup is that Jamie and co have taken the time and trouble to landscape the tracks. A sign that this is not just for SCM's!! No mind numbing, impersonal six or eight lane plastic configurations with only four or five corners which require ten percent talent. The tracks are even three dimensional with height changes which generate some very gratifying driver sections as the levels change. Don't get me wrong, there are a couple of tracks which allow the driver to unleash his NSR's and Slot.Its to the max but they too have technical features which demand more attention than a lot of commercial raceways.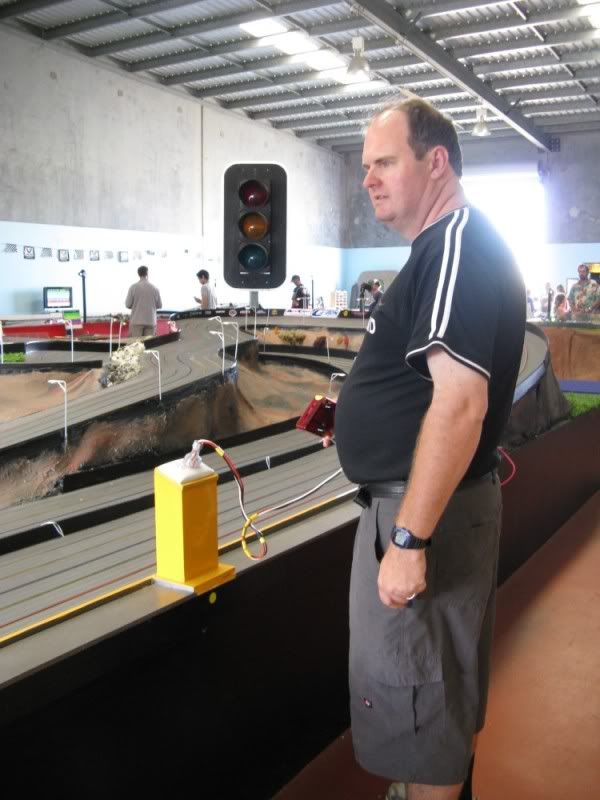 Ken !

Ken !!

KEEEENNNN!!!!





One novel feature is that the tracks that are not magnabraid have steel laid under the conductor rails in the corners only, This has the same effect as magnabraid and gives the novice encouragement while allowing models to maximise straightline speed. So check out the rest of the pictures and if you are local, call in and say G'day, and if you are Interstate, make sure you check out Jamie's place while you are up here !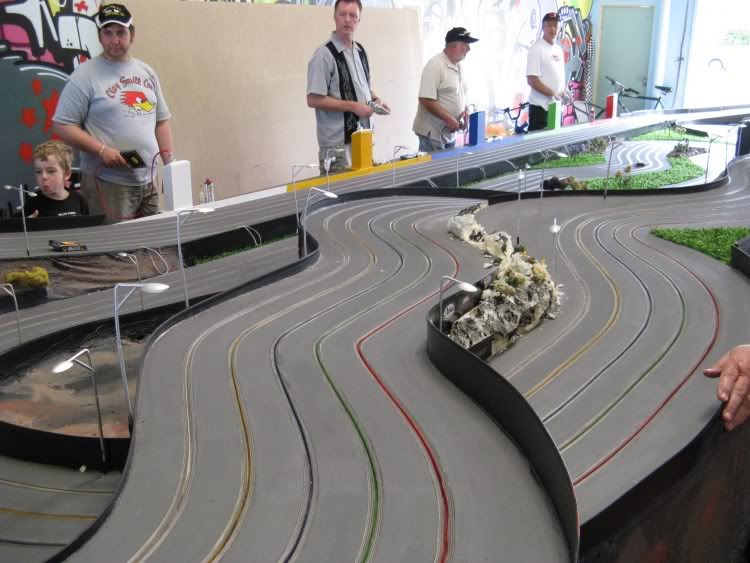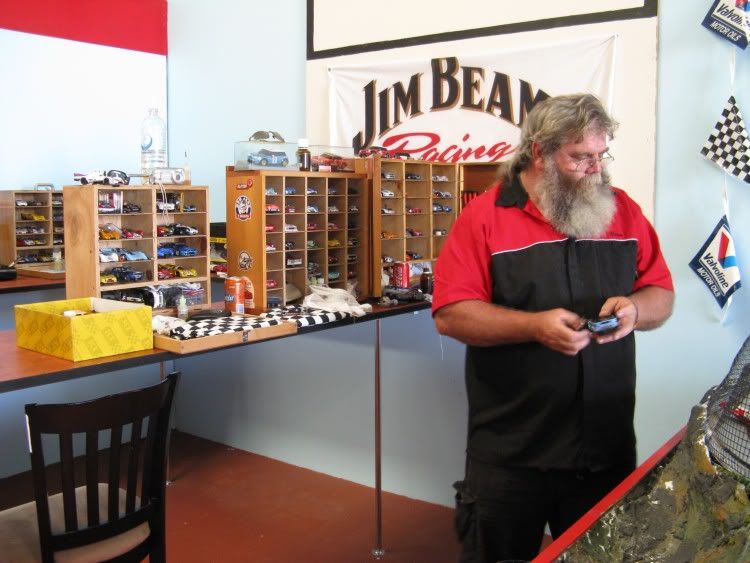 Plenty of pit space, even for Norm !!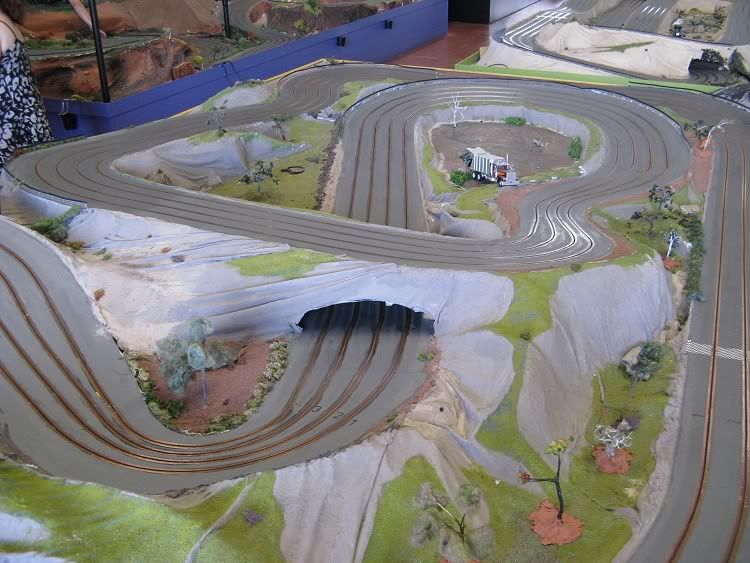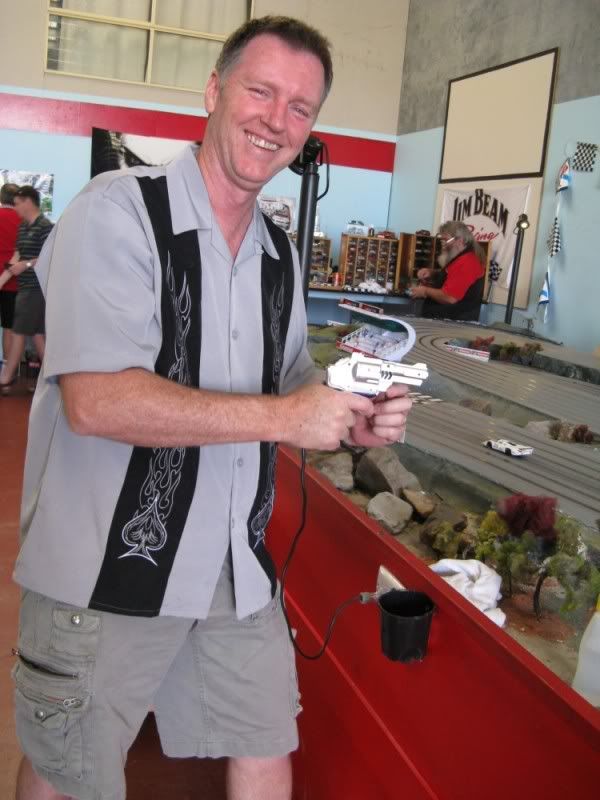 Paul gets in the slot with his latest custom controller! Perhaps he's the gun driver?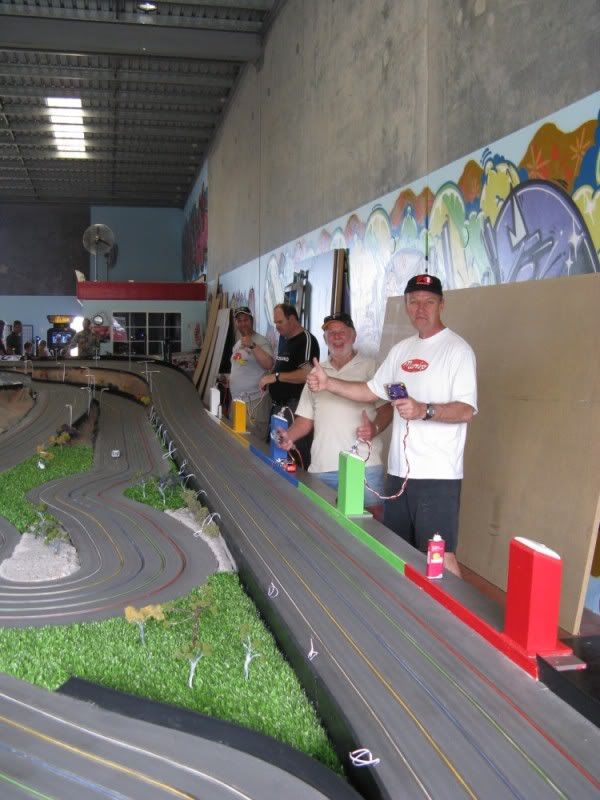 Are they with you?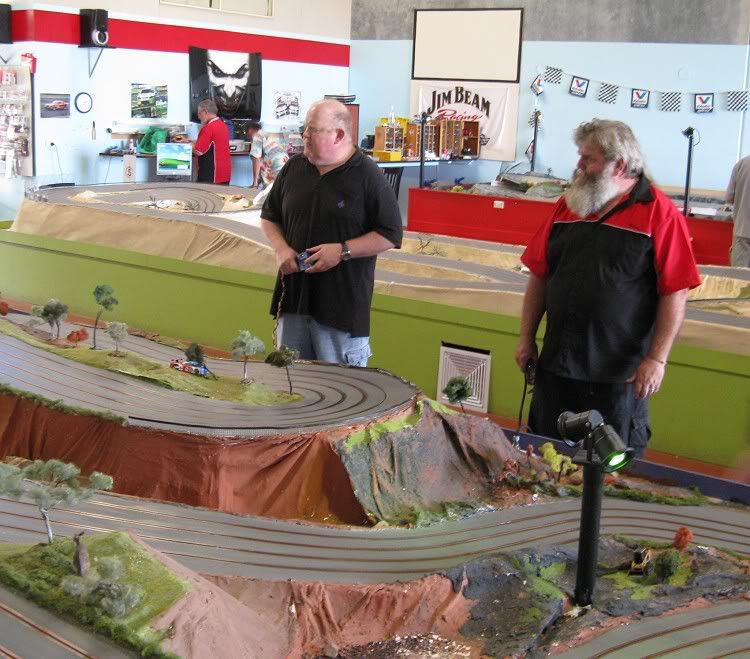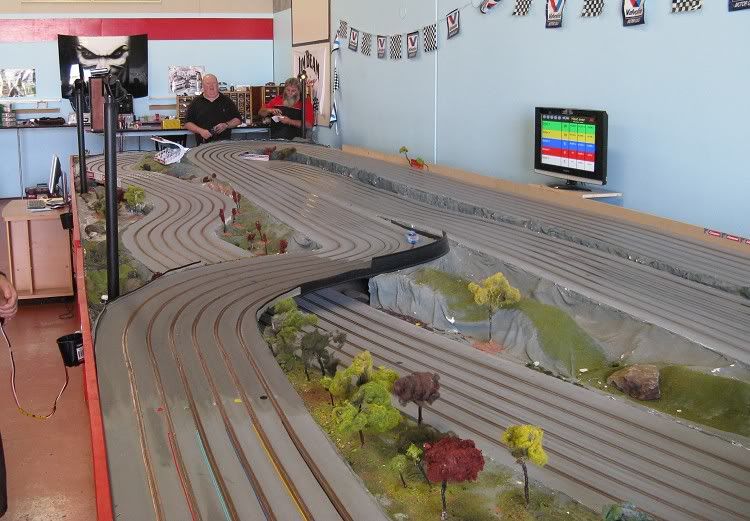 Time to get the NSR's out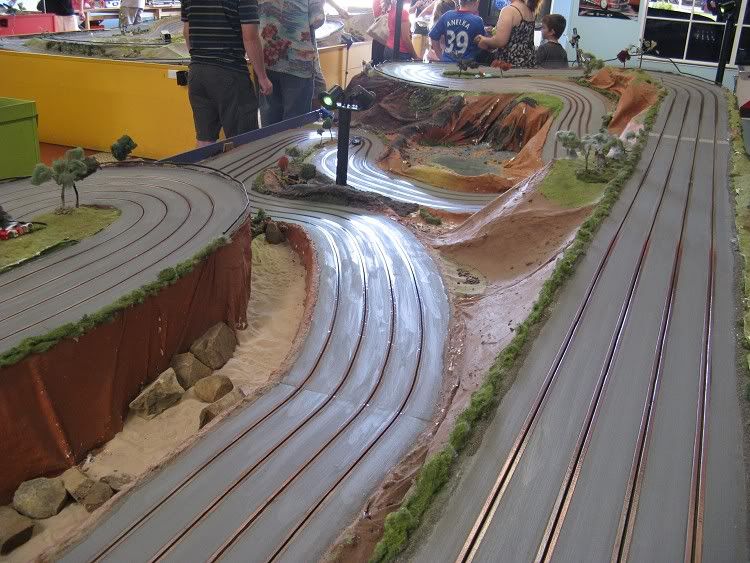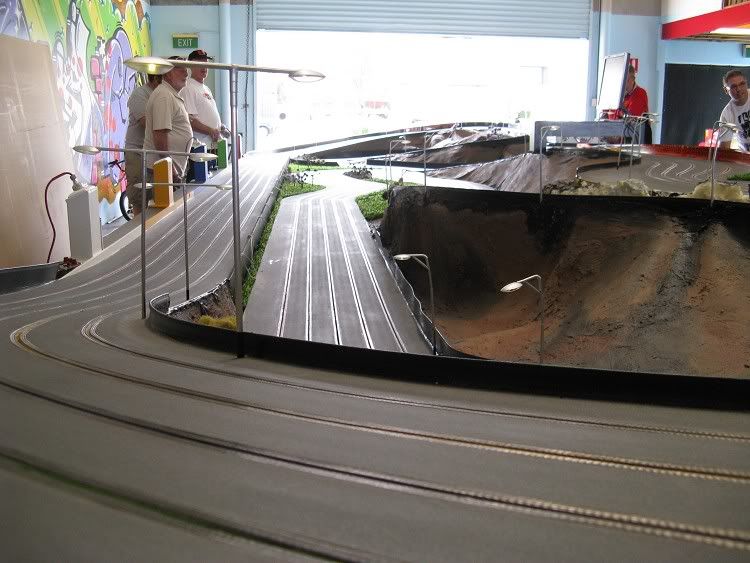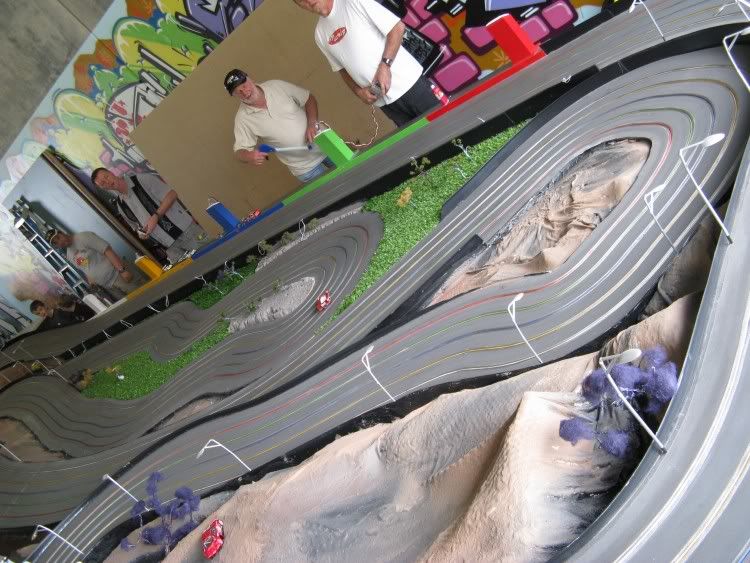 Plenty of technical stuff, even on the fast tracks !