After seeing these at Red Racer and visiting and checking out Alan great cars I knew I had to start making my own.
I remember going to the speedway as a kid to watch cars like this tear around the track.
Monogram kit is from eBay, Chassis is a MJK chassis Red Racer had them made, wheels, are Plafit 22mm with sponge tyres, axles gears and motor are plafit 12/44 I think the ratio is. I am using the kit wheels for the front, with plafit wheel stops and spacers and a 65mm axle.
I made the frame by tracing the plastic frame onto some board (thanks Al for the tip) I am using 1mm piano wire and brass.
Will continue to post progress shots on here and my website here:
http://web.me.com/dmpedwell/ON30Trains/My_Sprint_Car.html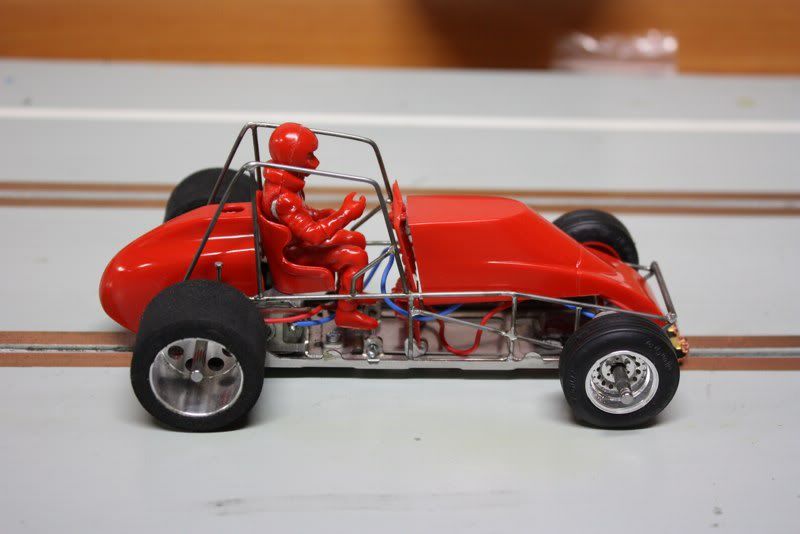 cheers
DM