.
.
Ford Torino Cobra – Wendell Scott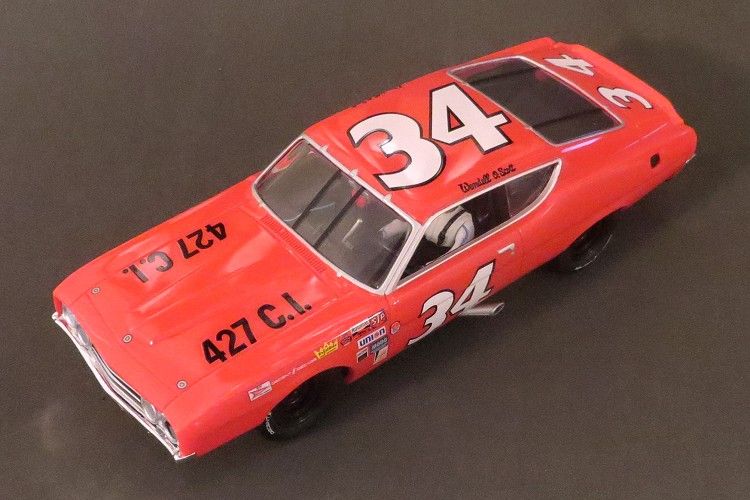 by
Phil Wicks
Wendell Scott's 1952 introduction to motor racing was preceded by a period of extra racing vehicular activities. In the daytime he had set himself as a cab driver and when the sun went down he used his driving skills to supply the moonshine trade. But his claim to fame was more legitimate and better documented. He is considered to be the first African American to win a round of the NASCAR Grand National series, which he achieved in the 1964 season.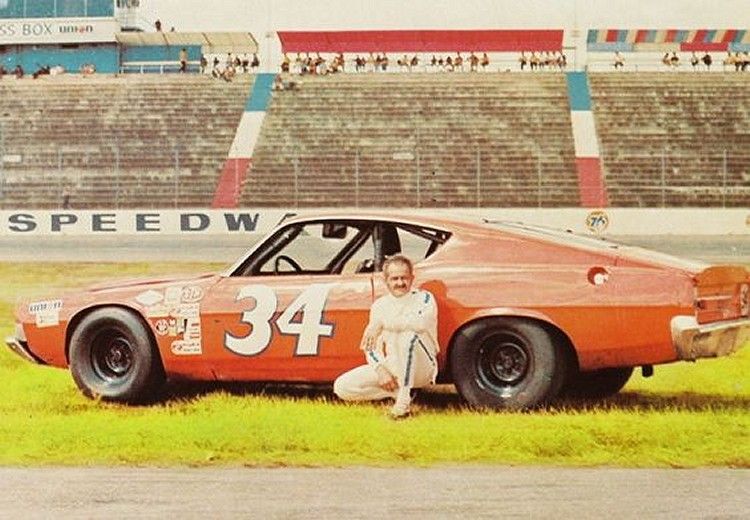 Legends of NASCAR - Wendel Scott




Being father of a large family and having a family business to run, he never had a lot of money to throw at his passion and in the early days was helped along by more famous stock car drivers who would help him to the start line, and long term, although he was never in touch with the big names, he had his own modest successes. Ned Jarrett and Earl Brookes helped him as much as they could, with his sons often turning out as pit crew.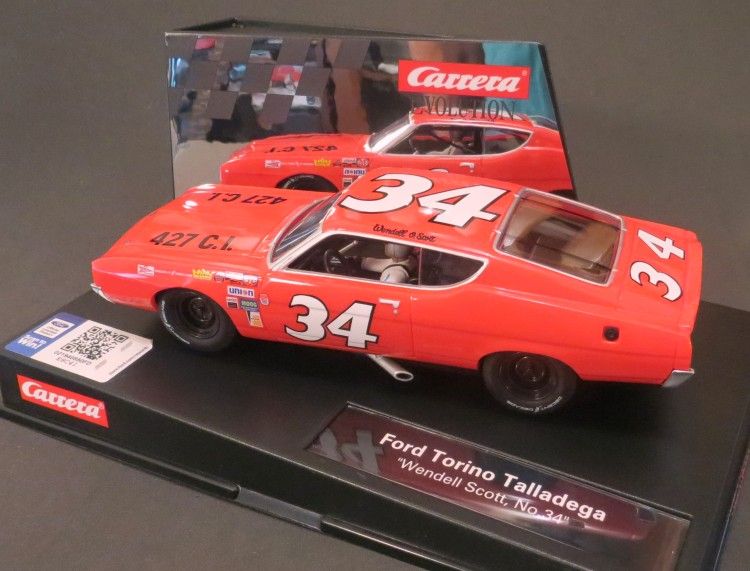 His first Grand National car was an old Chevrolet which he bought in 1961 and later in'63 he finished 15th overall. Eventually, at the third round of the 64 season he finished first in a car he bought from Ned Jarrett. In '64 Ned Jarrett again came to his aid by brokering a deal which saw Scott buy an ex Holman Moody car. He continued to be placed well in racing and most seasons saw him finish among the top ten.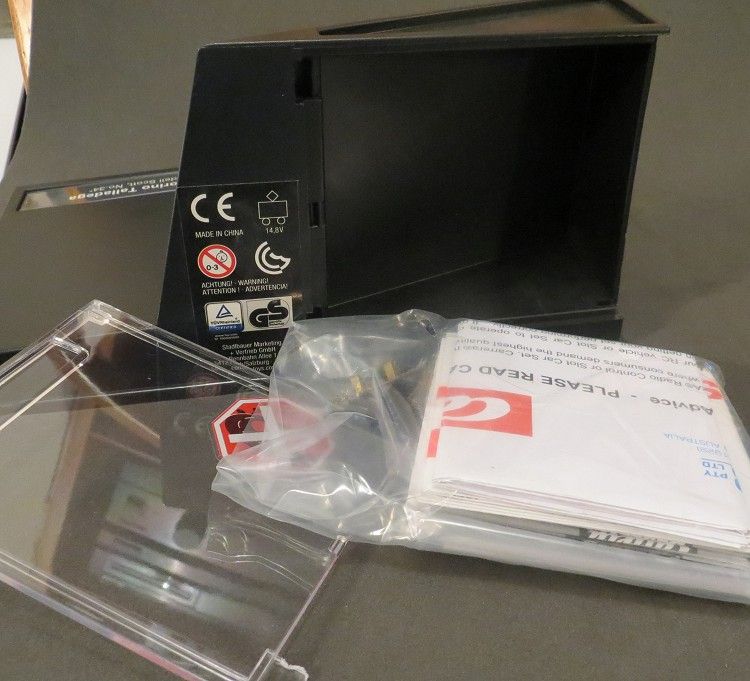 Scott faced many disappointments in his race career from racial vilification to sheer lack of funds, sponsorship and team rides, in spite of help from his motorsport friends. In 1973 he suffered serious injuries in a multiple car pile up at Talladega Raceway which ended his career. He retired to the family auto repair business and eventually at the age of 69 he passed away. Scott was eventually inducted into the International Motorsport Hall of Fame at Talladega in 2000. The 70's movie 'Greased Lightening staring Richard Prior is supposed to reflect Wendell Scott's motorsport career.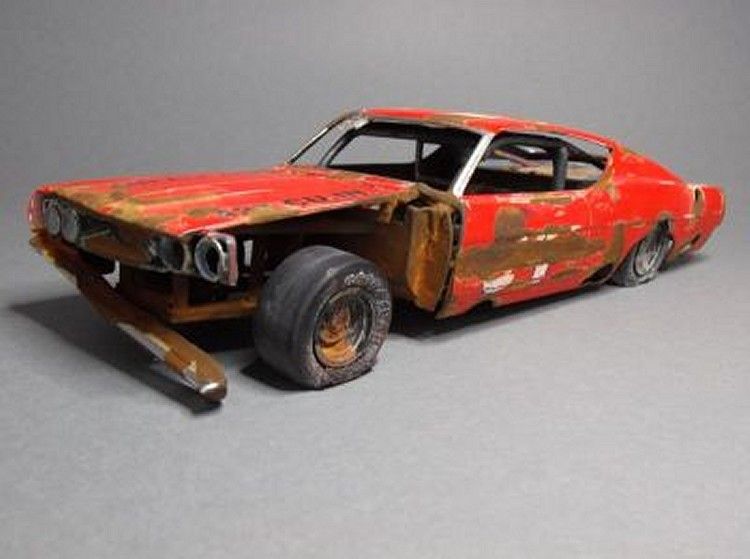 The real thing…..or model Mmmmmmmm?




Just out of interest, visit the link below to a German model web site. Is this really a model?




German Model Forum




Carrera have decided to reproduce one of his rides, and unless I am mistaken it is a model of his 68 Torino Talladega Cobra; and in true Carrera fashion they have combined good detail with a sturdy model. There aren't many bits which will be coming off this model. As always the tampo is first class and in my experience with previous models, unless you are racing on broken glass, pretty scratch resistant too! The sponsors are all quite readable and there is no blurry mess.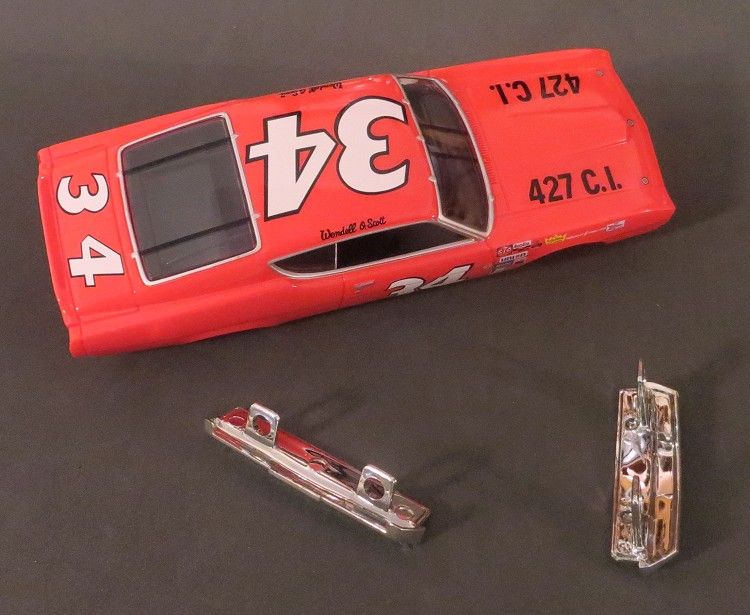 There are few main parts too and as with the Charger I reviewed; the front and rear chrome detail comes off as one piece at either end. The only bit you are likely to loose is the fuel filler cap!! But I can't see that happening either, so relax! Driver's tray detail is fair and you get all the basics. One point to note and that is that Carrera have gone PC and darkened the skin tone of the driver to match what would have been the original driver's complexion.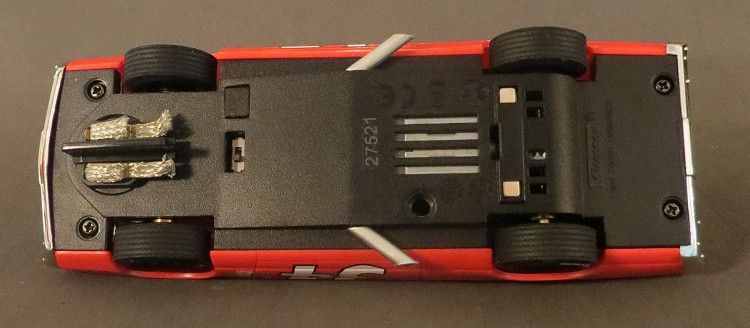 The chassis is also standard fare for this model and although not identical to the Charger, it does share a lot of dimensions. The motor carries its fair share of interference suppression even if they don't work particularly well. I have tried other Carrera models with all this gubbins disconnected and I have to admit it was difficult to tell if it made any difference. So don't waste your time by desoldering it all, focus your energy on other tuning requirements.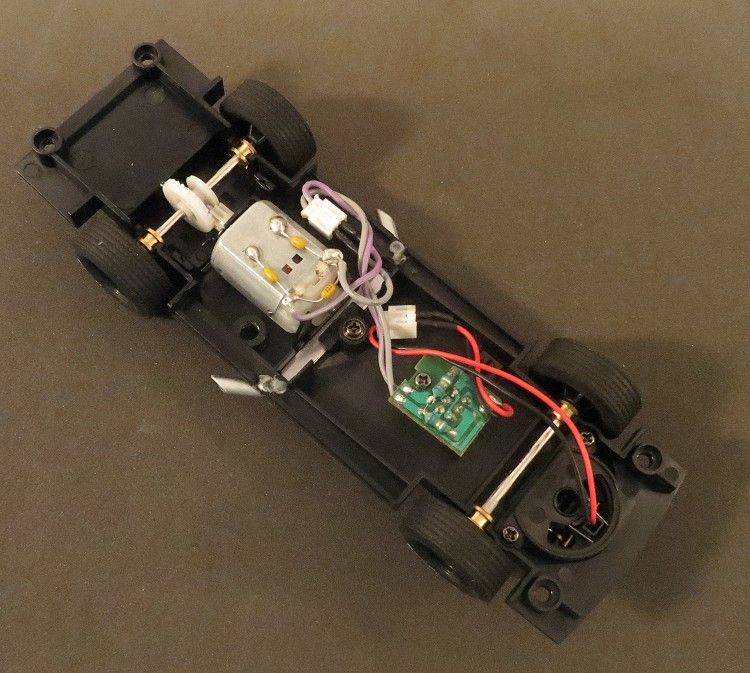 The model comes with two spare guides. One is a standard black replacement and the other is smaller and shorter, this is for those who will be racing on SCX, Scalextric, Ninco and other track surfaces. You will find that the standard guide will jam in the tight inner bends on home tracks. The guide is also self centering and has a spring mounted above it. I'm still not convinced that this is a good idea and I am sure it contributes to some understeer deslots on non magnet tracks! Mmmmmmmmm?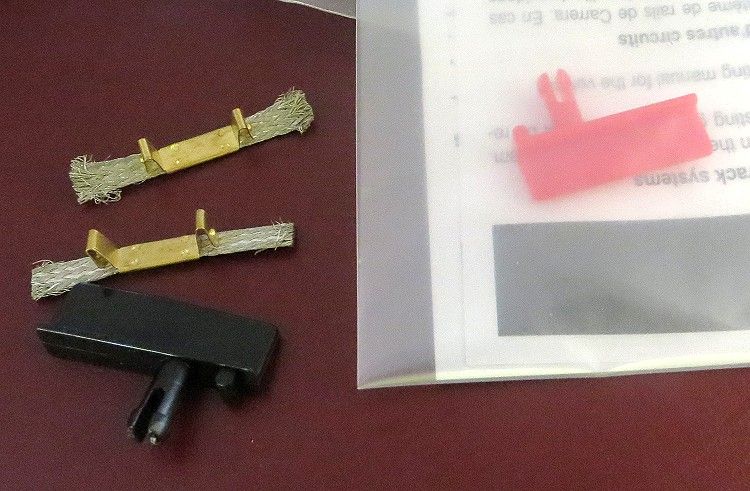 There is no shortage of magnetic downforce either. With a traction magnet mounted each end of the motor the car will race well on Carrera track and magnabraid alike, but on twistier home circuits with full magnetic conductor rails the model will tend to bog down in the corners caused by the excessive magnetic attraction and the lack of a differential between the front wheels especially. The rigid front end also precludes the model from racing on tracks with banked turns as one front wheel will lift off the track surface on the banking.





Wheels are pretty good as far as concentricity goes but there are a couple of issues with the tyres. Number one is that they are not suitable for board track racing due to their consistency. They do work but will be far short of grip requirements compared to say, urethane tyres. The tyres are also eccentric which means they will need some extensive sanding before you can race them with confidence. As it happens, Aussie company MJK Engineering make tyres for this model which will be hard to beat, and you don't need to glue them on!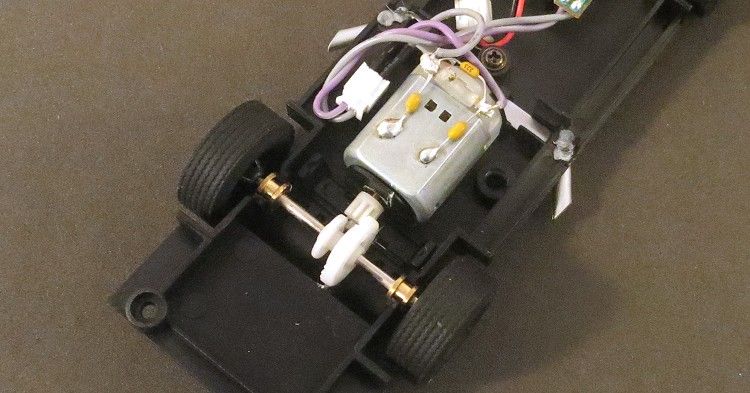 Carrera have opted for traditional 9/27 gearing which works well on bigger tracks; axles are a snug fit in their bushes. Other features which are standard on Carrera models are a polarity switch if you have the sudden urge to race in the opposite direction! And the model is also the equivalent of DPR, that is, it will accept the Carrera digital chip with the simple turn of a couple of screws.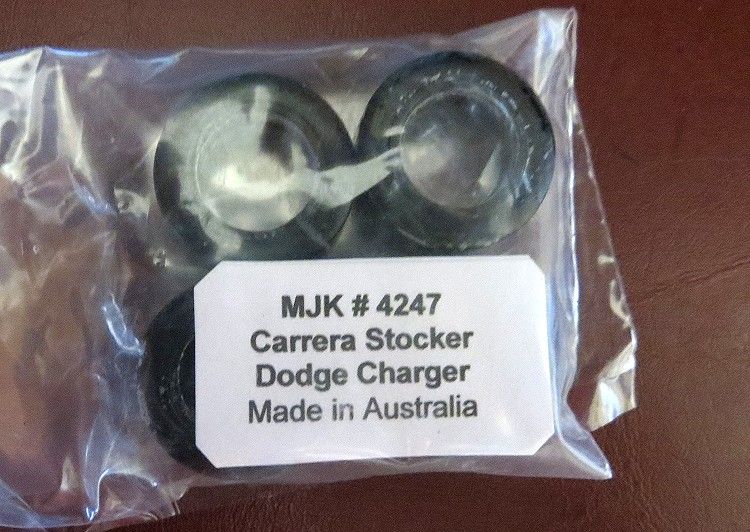 These will make all the difference.




I had the opportunity to see the model race against other Carrera, Scalextric, SCX and Monogram models on the Caloundra Megatrack (Mt Perrorama –features – this board) And it performed well but my experience tells me the tighter and shorter tracks get, then the harder it becomes to remain competitive against Scaley and even Monogram NASCARS. So it's a bit of a 'horses for courses' situation. But, trust me, on a big track it is a great drive.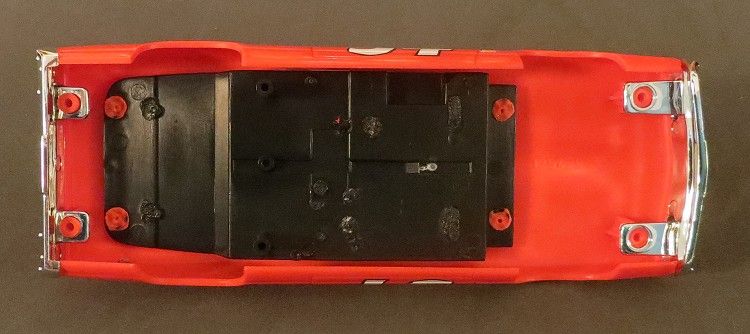 So what else do I like with this model?....... I like its shine, and it shines well, and combining that with its duco durability I can race it with impunity knowing that after several hard fought heats I can put it back in its box still with that initial shine! If you race big tracks then this model is the way to go, but as mentioned before, as the tracks get smaller…..so racing gets harder!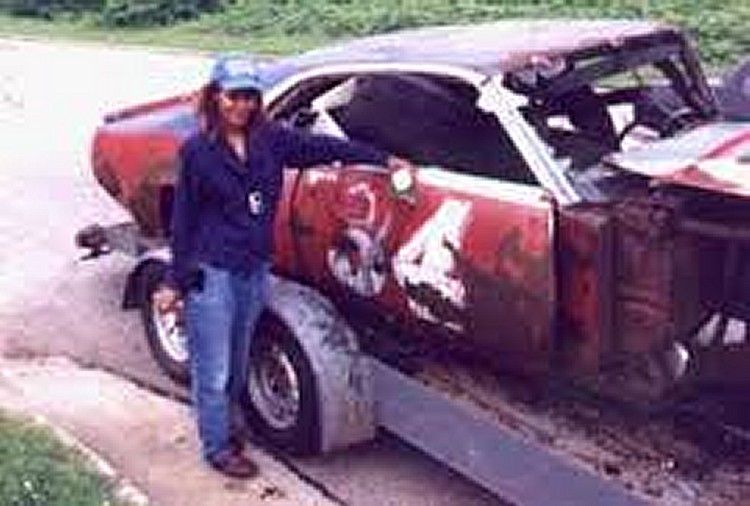 Barn find!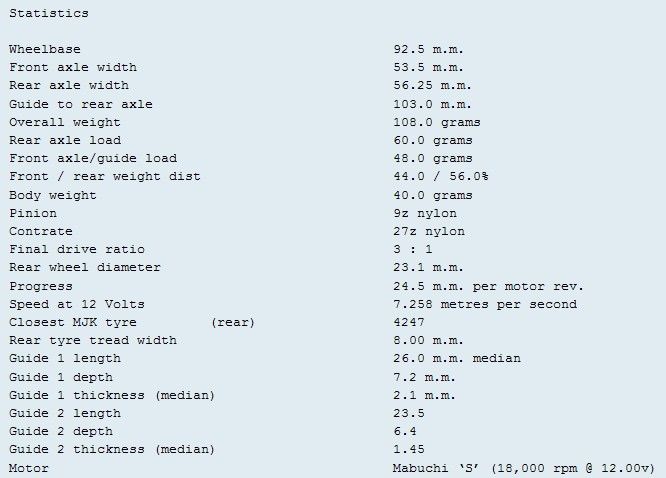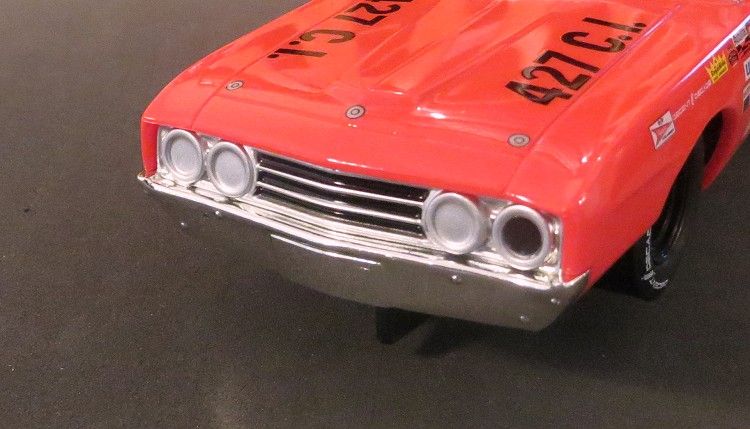 Like it or hate it, NASCAR has turned out some wonderous vehicles both in the past and now. Even if current cars are a little bit out of touch with their roots, the series seems to generate a following which can only be described as passionate. But have things really changes? Early NASCAR had its devoted followers and way back then there were heroes and villains. Once again Carrera has captured the age with a model which not only looks good, but is durable and lasting too. I repair slotcars for several racers in the groups I race in and I don't recall having recently repaired a Carrera, enough said!




Many thanks to local racer Perry for the opportunity to review this model.