Carrera
Ferrari D50 'Carenata'
Reims test car 1956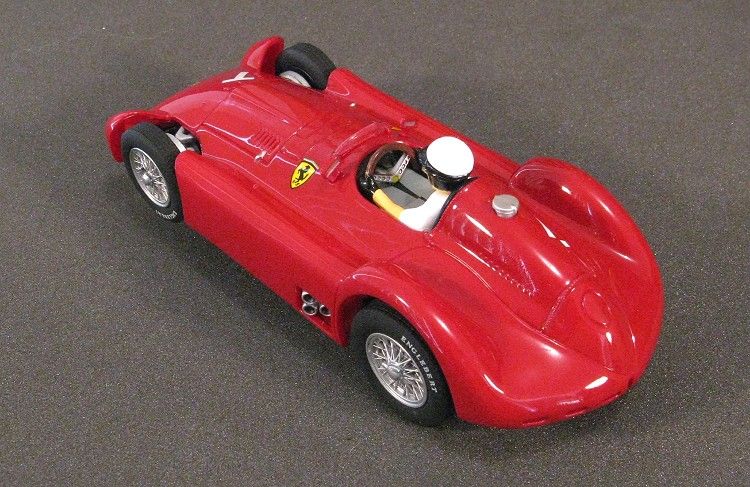 by
Phil Wicks
Every now and then one of the major manufacturers surprise us with a new model either that we aren't expecting or something which is just outside their usual run of the mill models. One of the first in recent times that springs to mind was Cartrix, there they were producing Rally cars and JGTC when out of nowhere came the Mercedes 196 and their troubles were over.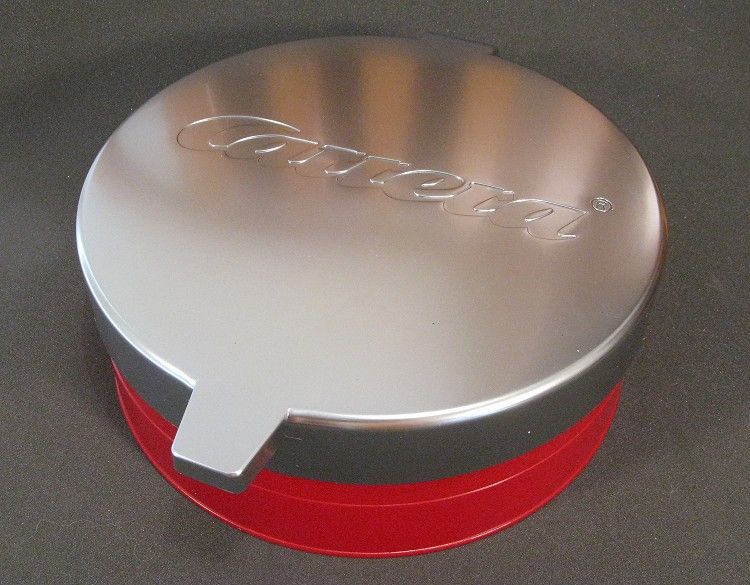 SCX had been (and still are it seems) struggling for a slotcar identity and had produced an number of undesirable models and foundered trying to find their 'niche' when they tripped over the NASCAR class and then, everything was suddenly coming up roses! Fly is synonymous with Le Mans and Ninco have had a chequered alliance over the years with most classes.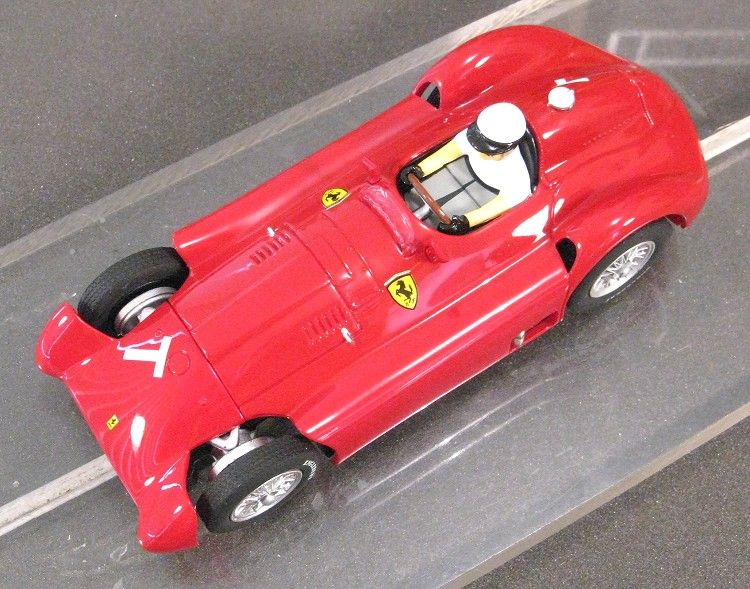 ebay Germany - Slotcars





Carrera have only been really international for ten or eleven years although they have been a leading German producer for almost as long as Scalextric and a search of German eBay will show some, even now, very desirable slotcars; and probably a better quality than their peers. So, apart for the obvious focus on most things German there were more than several varieties of racing cars from other countries.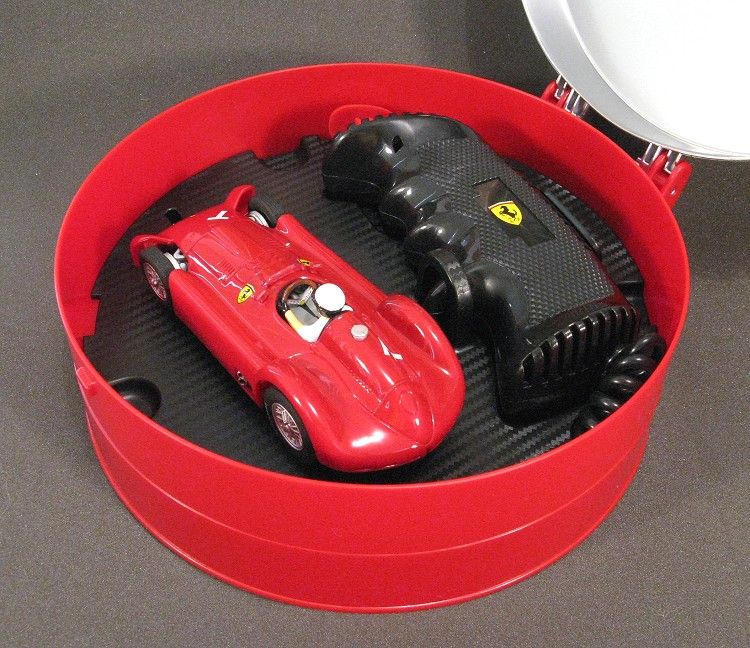 Which brings me round to the D50. Carrera had made a few 1/32 scale '50's' classics sports cars in the past, the most classic of which was probably the Maserati birdcage. They have also toyed a bit with Jags, Mercs and Aston Martins and the likes, but I can't think of a classic GP? May be this is a turn for the better and they are about to take Cartrix on at their own game? I doubt it!










Reims GP - 1956




I looked high and low on the internet for the real version of this model and it is almost impossible to find. apart from the odd picture on google nothing, for reasons which will become obvious!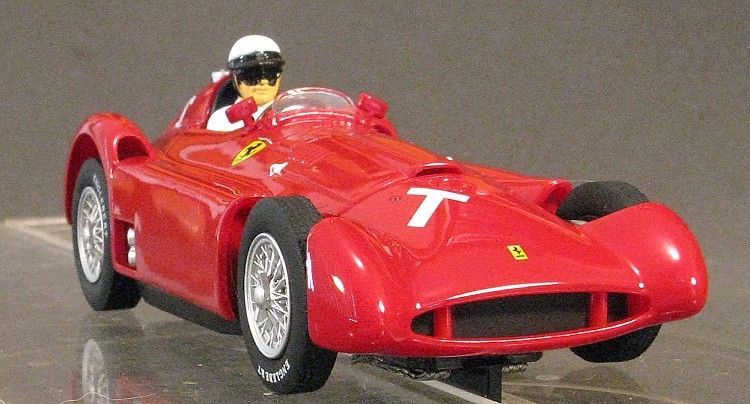 The D50's were a legacy purchased from Lancia when they withdrew from GP racing, and they were developed over the next couple of years until Ferrari considered they had developed them all they could and dropped the idea for more conventional open wheeler design. The 'Reims' D50 was actually the conventional D50 with what we might call today call a 'body kit' These were designed in response to Mercedes streamlined 196's which Mercedes had proved dominant on the faster tracks of Europe. Ferrari took the modified car for testing and discovered that the vehicle became too sensitive to side winds at high speed, and so the extra panels were removed and the car ran as a conventional D50.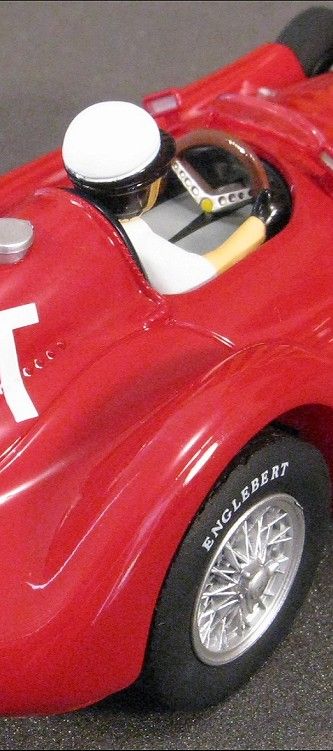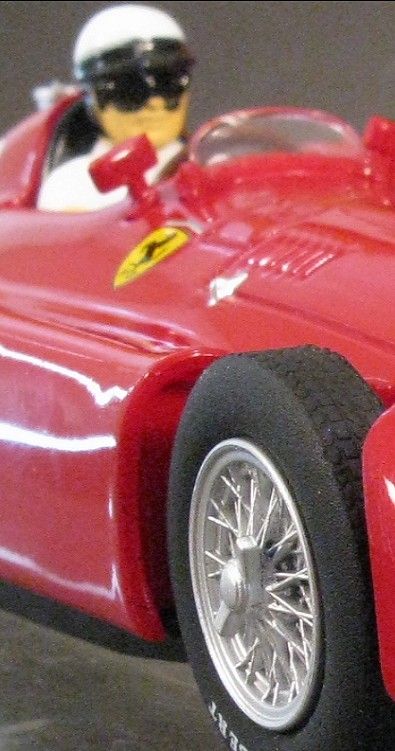 Mr Carrera has made sure this model will fly from the shops, it is limited production, how limited I'm not quite sure as it doesn't say on the box anywhere. Rumour is 1999 pieces but I'm not sure if that is for digital, or analogue, or digital and analogue. there is also talk that Carrera will be destroying the moulds after the end of production, but that I find hard to believe.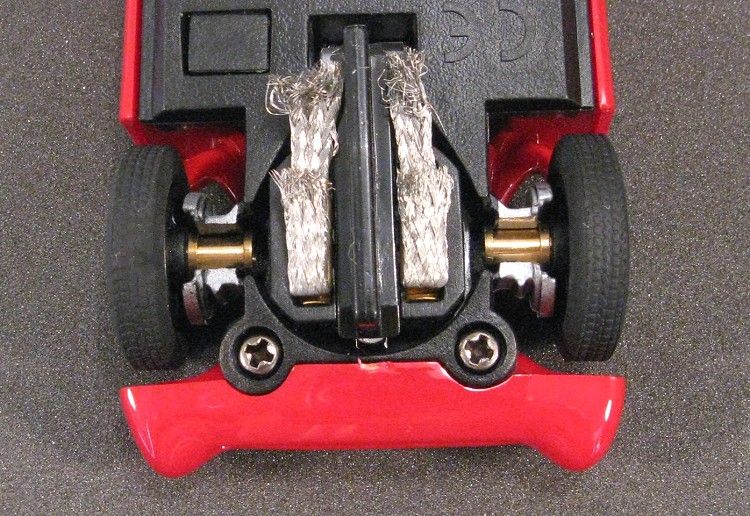 This model comes in a presentation pack which is a rudimentary reproduction of the old style 'Monza' fuel filler cap. In the pack also comes a Carrera thumb plunger style hand controller. Not sure what ohmage it is (60 – 70 ohms?) but for Carrera track owners it comes complete with moulded plug and a prancing horse logo on both sides. The controller operation by modern day standards is quite harsh and a bit reminiscent of the coarseness of Ninco controllers. To access the spares bag and to free the model you will need twist the box insert anticlockwise ten or twelve millimetres and the imitation carbon fibre insert will then lift out.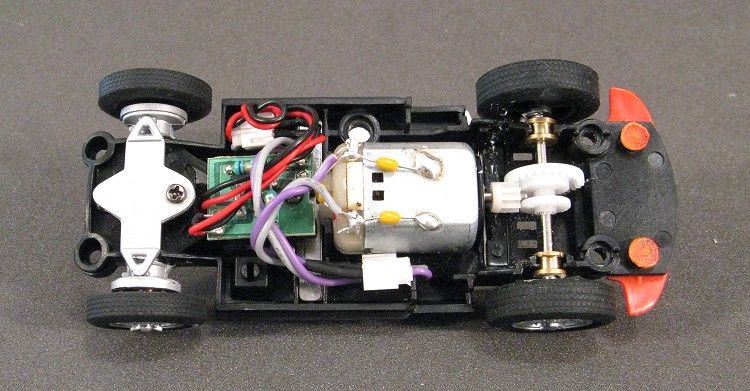 The model itself is quite basic, and in keeping with Carrera tradition of not having too many parts to knock off. The rear view mirrors are removable but they are inside the rollover zone, as is the fly screen, but this isn't removable. The body is moulded in a red plastic and Carrera have painted it red too, although someone with a not so steady hand has painted some of the silver body parts like the lynchpins and has managed to get silver paint on the body in two other places as well as on the flyscreen. The model has a good gloss and the finish in general is quite good.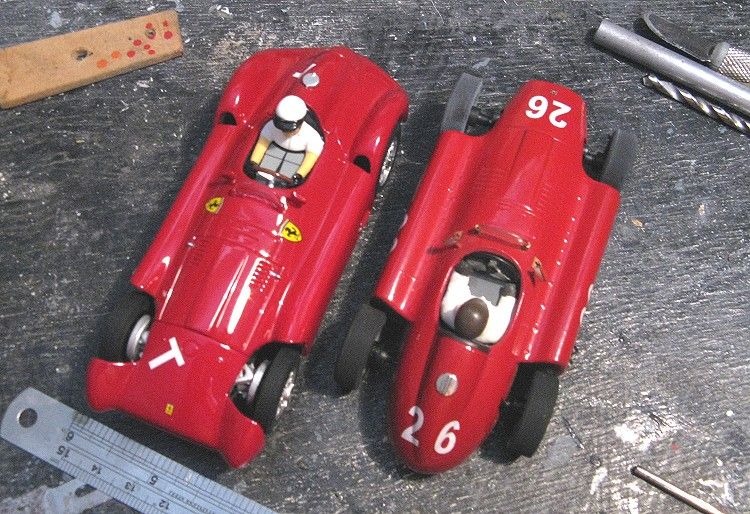 Carrera have opted for what con be described as 'robust' wheels. Although they are the spoked variety, the spokes are part of the solid wheel moulding, but I have to admit they are a far more accurate rendition of a spoked wheel than a lot of the aftermarket photo etched spoked wheels currently available. Carrera have also reproduced vestigial brake drums and suspension detail. A token driver sports a reasonable moulding as a head but unfortunately it looks like the paint has been applied with a roller and there is black paint on the flesh parts and poor body scale. Tyres are nicely finished complete with tread but I suspect that will be the first thing to go before racing starts.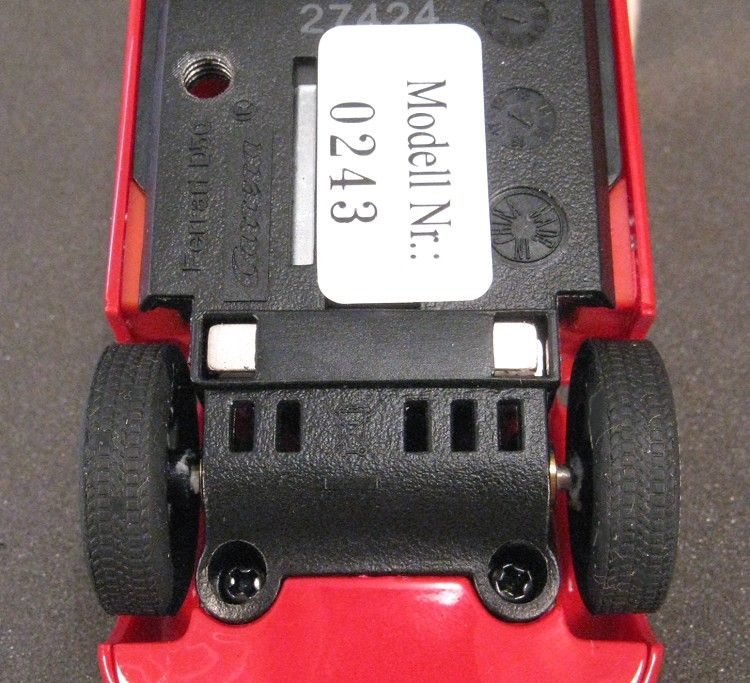 Underneath, the model is quite plain and the mammoth Carrera guide dominates the front of the model. Out of the box it has the large guide fitted and up 'til now I haven't had a problem with this on routed tracks, except for now. The guide actually sticks at various points around my local track which up 'til now has been fine for all models. On measuring the guide I can see why. The Carrera standard guide is now 2.5 m.m. wide! The front wheels are independent of each other and rotate in huge brass bushes set in the front of the chassis.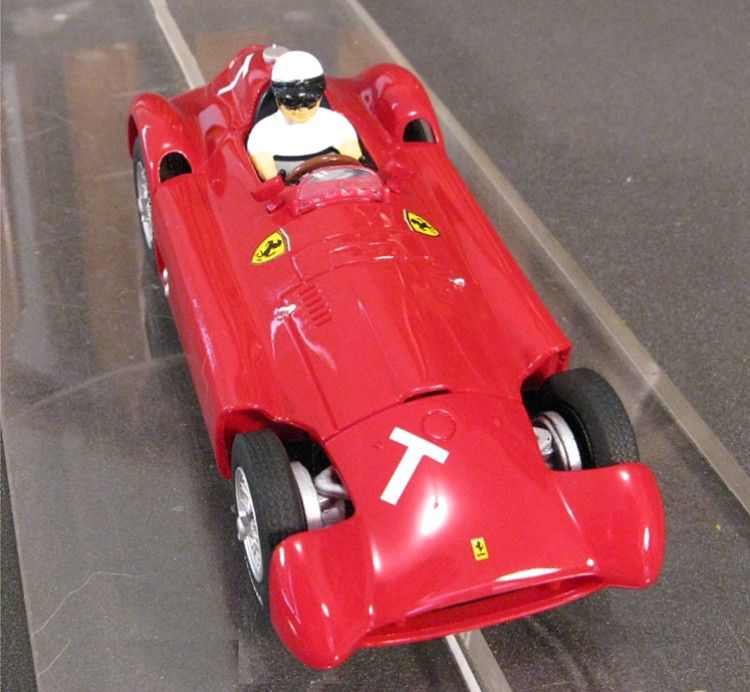 This model came from the UK and is analogue, I am led to believe it will also come as digital in some markets. The analogue model does have facility to fit the digital chip though and the now standard polarity switch is also accessible underneath. There is one magnet visible and the second sits in front of the motor, this one acts more to hold the front down and has a lot less force than the rear magnet which will hold the model to a track section while completely inverted!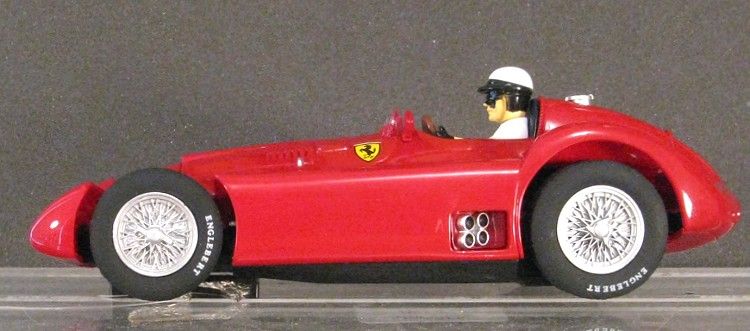 Inside the model there is no real innovation and the job of squeezing the motive parts into the available space has been carried out quite efficiently. For those who might want to race this as a non magnet car it has to be said that the model is heavier at the front than the rear, part of this can be addressed by removing the polarity switch assembly but there is room to put a little extra ballast along the sides once the switch and wires are removed. At the front is a piece which looks like it is the front suspension detail, which it is, but it is also the anchor point for the self centering guide mechanism. If you are not a lover of the Carrera self centering guide then removing this plate would solve your problems.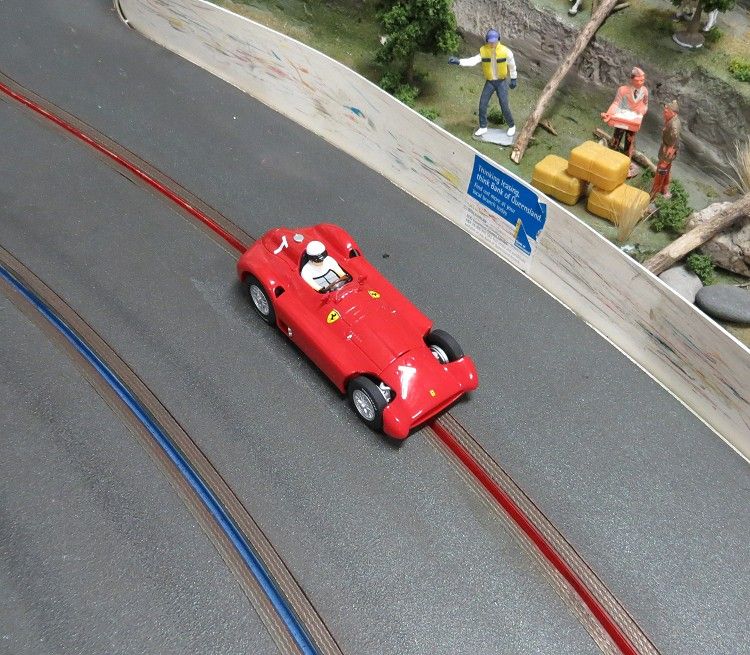 I took the opportunity of running this on an empty LCR which is four lane Magnabraid and Ferrador. I had run the track for a while with other models and blue lane was working well, and using a PM controller I set off on some steady laps. The motor looks to be the standard Mabuchi and it responded very well. Magnetic down force was good and the tyres hooked up well. Getting used to conditions and slowly adjusting the controller to optimum settings the model was moving very comfortably at about 4.8 secs a lap which is a good starting point for most models on this track.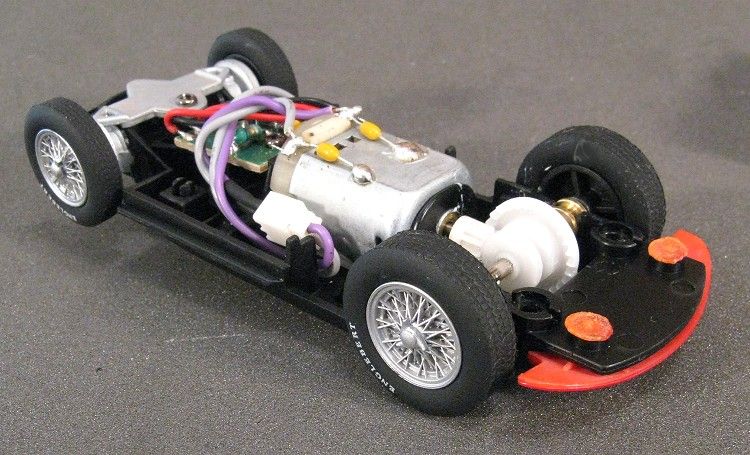 Gathering momentum (and confidence) I managed to get down to the low fours and a final time of 4.4 secs. This is quite good considering the JGTC class record is 4.7+! So not so dusty after all. I have to admit the model does have that 'toy' quality about it. Things like the rear wheel arch clearance and the driver quality let it down and there are a dozen makes that would beat it for finish, but it does go, and it goes well. Also, straight from the box, and as we have come to expect from Carrera, it is very quiet! Wheels and tyres are very concentric and on the track it can be driven with confidence straight from the box, which is what you want from a home racer!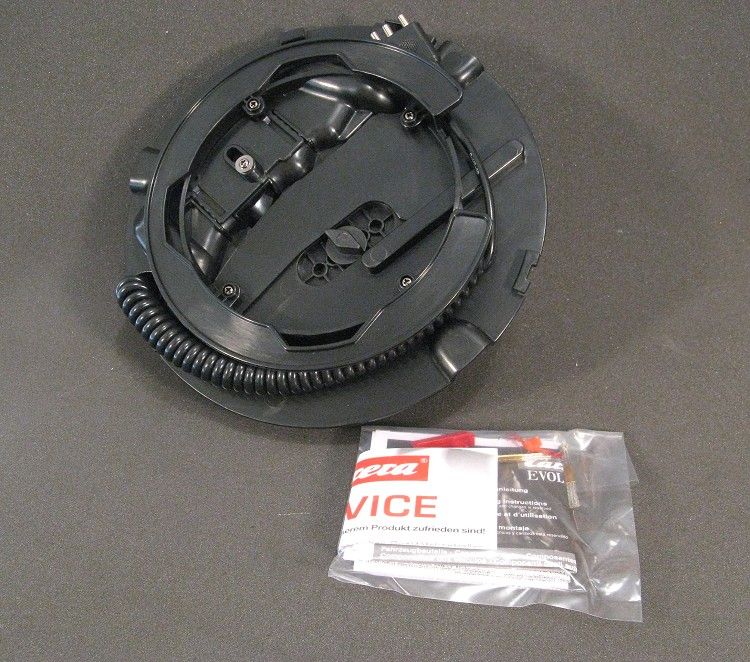 I would have to say the guide blade and the stiff braids would need changing for serious racing; and probably a set of urethane tyres , depending on the surface you race, could see it become transformed from a contender into a serious racer. It already has a lightweight body and most of the weight is low down and usable. At this moment in time I am hard pressed to think which other classic GP car in this motor class comes this good out of the box.!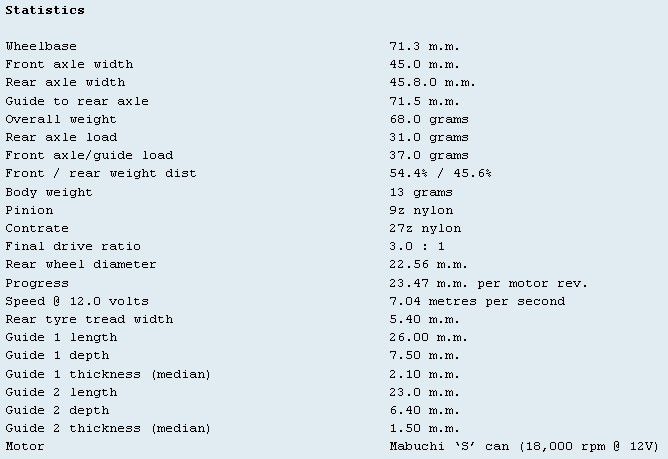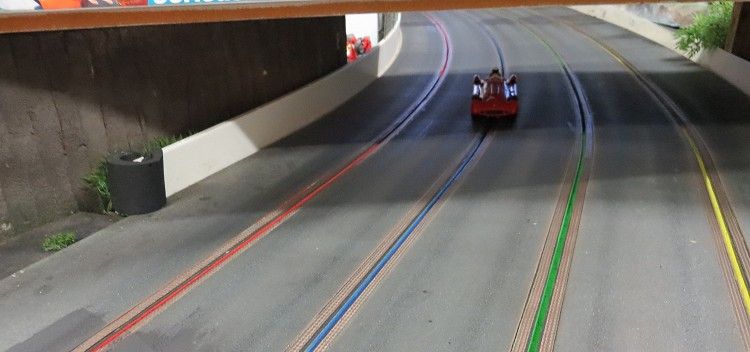 Once again, a very nice model from Carrera and although not packed with innovation, a down to earth contender for the home and smaller club track. The only dilemma is what to race with it. This fits into the same class as the Cartrix GP Legends but I don't think somehow, that they would keep up with this little beauty on most track surfaces!