.
.
Carrera Lola T222
Dave Causey Laguna Seca 1971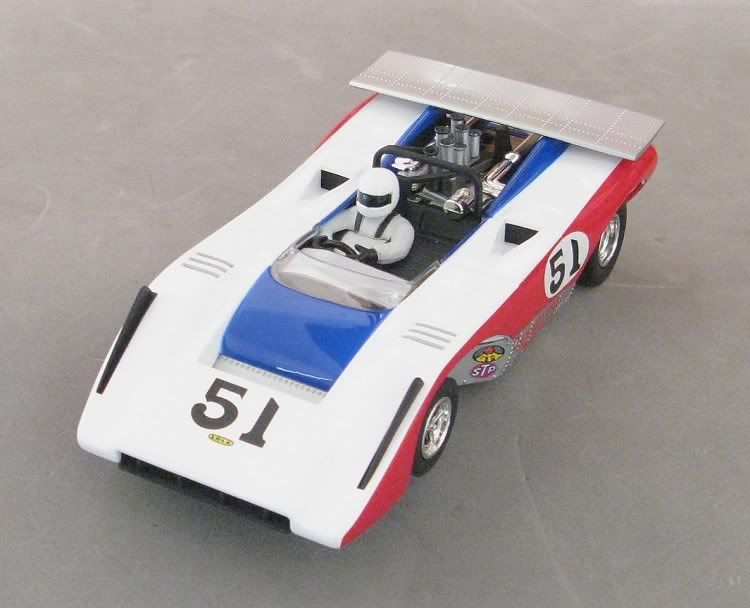 Lola has been synonymous with motor sport since 1955 and a young successful Eric Broadly was building cars for local motorsport. The success blossomed and Lola became a world wide name in motorsport with its customers achieving considerable success in sports car, endurance and open wheeler racing. That success didn't finish with Eric after he lost control of the company, but continues to this day with customers again achieving noticeable victories in the American Le Mans series and a host of other endurance achievements. Carrera have chosen to reproduce the 1971 LOLA T222 CAN AM originally raced by Dave Causey in 6 Can Am races in 1971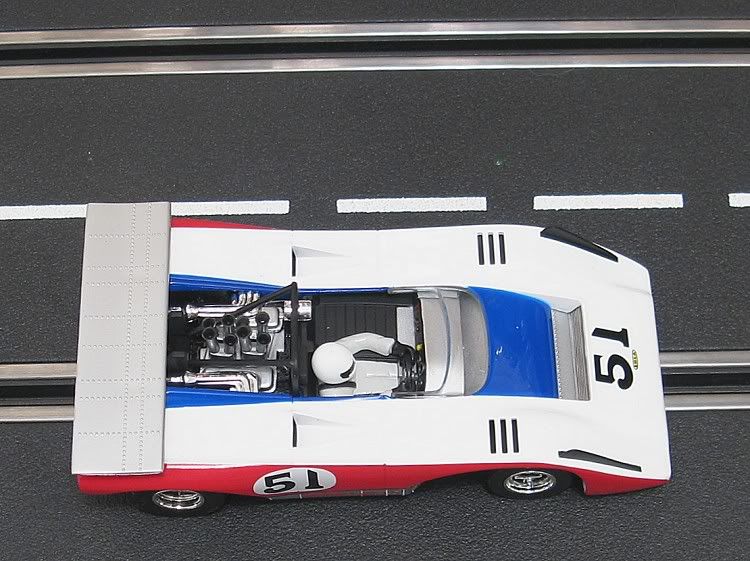 So what do we get for our hard earned !!! Carrera have been making inroads now into the wider world of slotcar racing. It cannot be denied that they are the Scalextric of German slotcar fans and have been for a number of years. A look on German eBay will illustrate this when a search reveals thousands of Carrera cars dating back to the sixties. But it has to be admitted that inspite of their longevity, Carrera have only now started to get things right!




Carrera - eBay Germany






Lola Cars




If you are a magnet track racer then Carrera have been a bit of an enigma. They have certainly produced some nice cars in the past, but that old 'less than woeful' sliding magnet was a source of consternation and many a surgical operation on the underside of an otherwise desirable slot car. This became more prevalent as they produced more desirable models which were still less than stable. I have a fabulous Ferrari 166 in my cupboard which I would give my lefty for, just to have it do some competitive hot laps on magnet and board..... but it ain't gonna happen! There is the still unique model of the Maserati birdcage!! Now hard to find on the www but with an NC1 and a little bit of weight, a great classic sports car.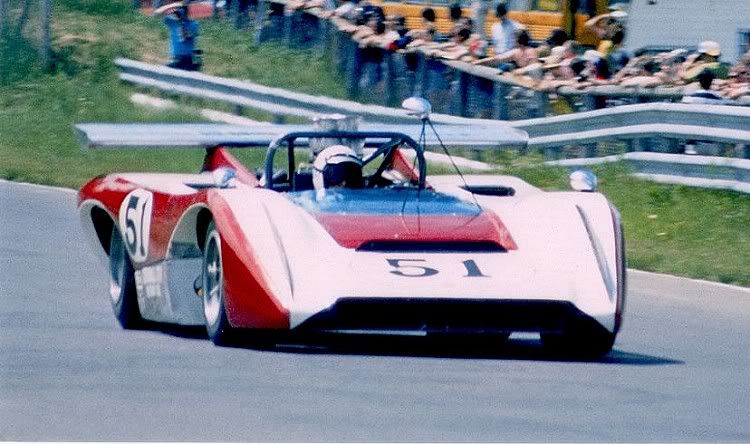 So when did Carrera turn the corner so to speak?? In my view it was several years ago with the release of the Le Mans Bentley. This was and still is a highly desirable model and although out of the box it can be a problem on magnet track, on board with a little bit of gear ratio adjustment and a tyre change, it certainly becomes competitive. Carrera have built on this and my view is that the models with the double shimmable magnets are probably their best models to date. The facility to be able to shim the magnet allows them to be fine tuned to that other increasingly popular hybrid track surface..... board with magnabraid! A few minutes with some scissors and some thin card can get most of the screw magnet cars invincible on magnabraid.









But Carrera are in danger of overshooting the mark. They are now opting to fix their magnets inside the model and this is aimed purely at their own track conditions. The inability to adjust the magnet in my view is not good. My racing friends can tell you of the success I have had with SCX in the past simply because of their adjustable magnets. Lastly, Carrera still haven't got their tyre composition right. Even on Carrera track it is understandable why they have two magnets!! If they were a bit more adventurous with their tyre compounds they could eliminate the need for anyone looking elsewhere for models of many kinds!!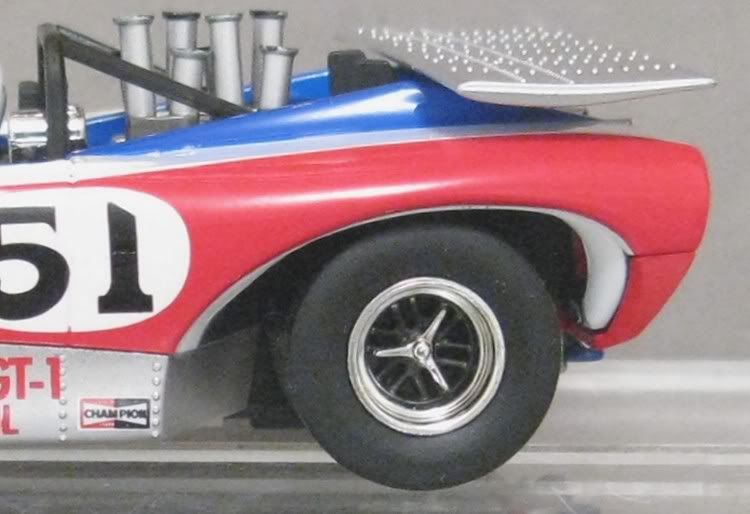 The Lola is one of those 'over the edge' models. A great track presence, good weight, low C of G. choice of guide flags, good footprint etc, but firstly, the tyres are soft to the touch but they just don't seem to hook up like some others. Again, there are a couple of seriously useful magnets, but they aren't too user friendly and whereas the model can become bogged on Scalextric track, they are found wanting on magnabraid. I can only assume that Carrera have opted for this setup to reduce production costs. Anyway, let's look around the model!








Detail is good as with a lot of commercial models and Carrera have gone for the middle ground with detail. Paint finish is excellent and the tampo there is, is good. A very nice rear end with moderate detail and some basic vent work about the place. Carrera have decided to reproduce the inner wheel well panels which is a novelty seeing as it is not something readily visible from most directions. I am impressed with the wheels and we get some very nice anodised rims with this model. The wheels too are true and concentric, eliminating the need hopefully of excessive tyre sanding.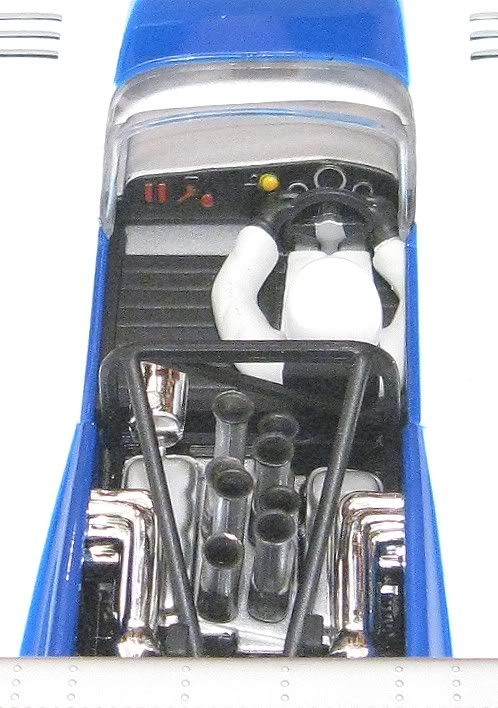 We have been given a moderately accurate dash panel and Carrera have cleverly used an optical trick to show the full length of the driver; something I have done frequently with some of my scratchbuilds. Engine detail is fair but doesn't scream at you and the rear wing, like nearly all current Carrera models, is removable, for those who tend to get involved in more boisterous racing. Also, Carrera have opted to omit the high rear view mirror which was a prominent feature of the real car; and the wing mirrors.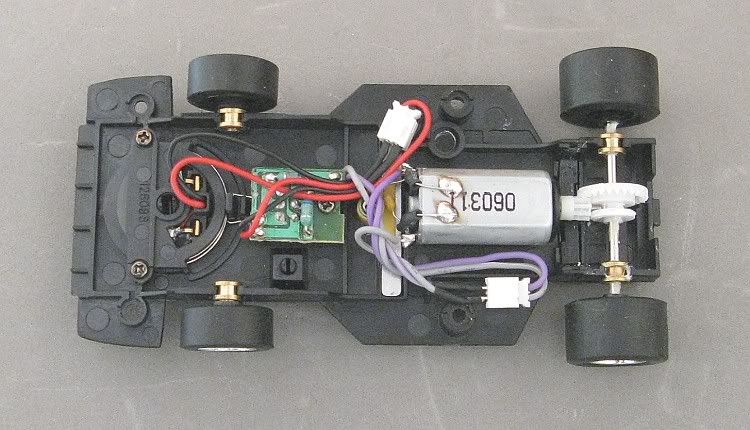 Underneath, the tidiness of German precision and functionality is obvious. There is a mini switch for polarity changing; the rear magnet is clearly visible. The guide flag is among the largest you will encounter in the RTR world and there is also a fairly strong return spring to it. This can become problematic when smaller guides are used or if you trim the original. There is a tendency for the spring to flip the guide out of the slot in hard cornering. This doesn't seem to happen with the standard guide though. But, unclipping or reattaching the spring is a fairly simple process.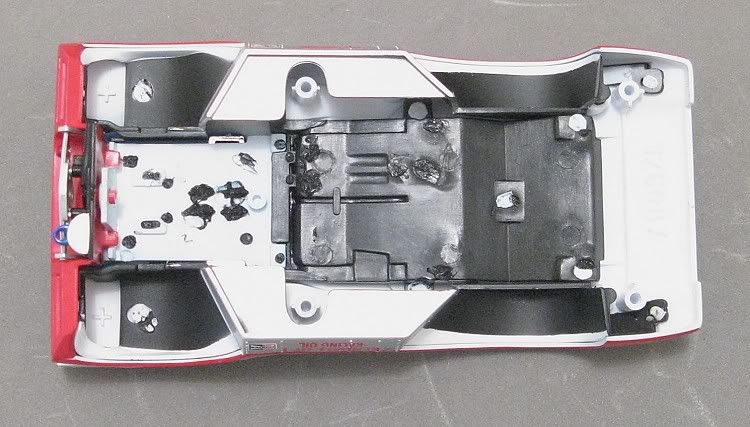 Braids are reminiscent of larger scales than 1/32 but this doesn't seem to worry the model too much. On other Carrera cars, especially for non magnet racing, I have opened the braid holders up and inserted some softer tinned braids. The original material is a bit stiff for my liking and softer braid sees the model sit a lot lower on the track. I suspect the original braid material was chosen for its more positive conductivity, essential for digital models.









So with the deftness of a brain surgeon it was time to whip the top off; and revealed is more concise German engineering. Carrera have got everything in its place and tidy too. The motor is firm in its brackets and the on-board electrics are secure, there are however a couple of things I would do with this model before racing it. Firstly I would remove the switch assembly, this is easily done; simply unplug it, and plug the ends that are left together. The other thing is simple too. After placing a metal rule or knife blade under the model on the rear magnet, I would put a spot of superglue on both ends of the magnet. Why? On a couple of Carrera models I have had rear magnets come loose. I'm still not sure why, but they have. This is a good fix.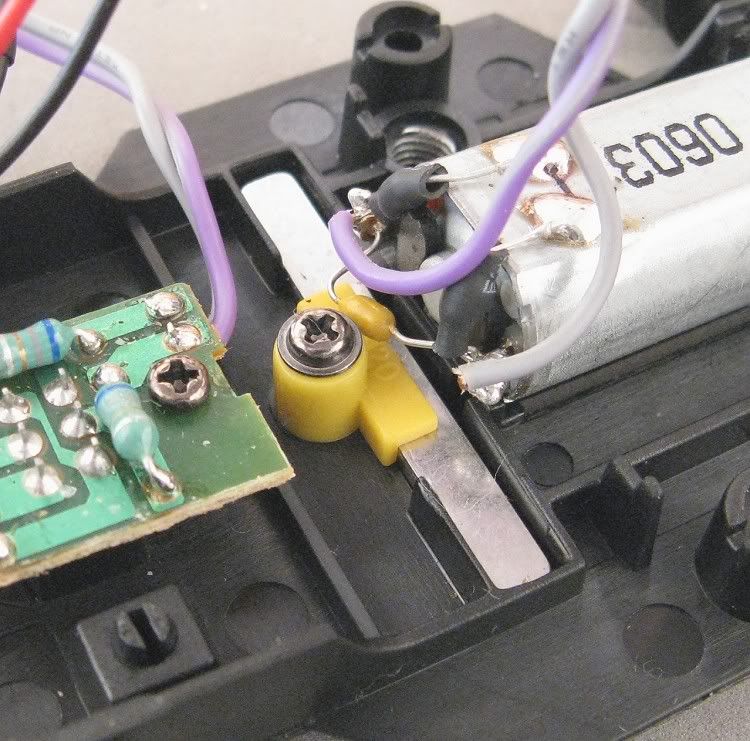 I like the idea of the stub axles on the front but it is important these don't become too worn as they can become 'cow-hocked' and present in impediment to forward progress, so keep them lubed along with the rear axle. Carrera have decided to fit an eight tooth pinion to this model! Not sure of the logic there? It will give the model plenty of zip on home circuits but I fear the model will run out of legs on club circuits! Is there an easy fix? Mmmmmmm? Another problem I have experienced with this particular set up is the pinion coming loose on the motor shaft. The motor shaft isn't knurled or splined and I think Carrera are asking a lot of their engineering by expecting the pinion to retain a good grip on the 1.5 m.m. shaft. In fact, I would attribute my experiences of a couple of loose pinions on this fact. Slipping may be induced by sanding the tyres vigorously on the model! The extra pressure generated on the pinion grip is obviously too much and it lets go. My advice, sand the tyres off the model!!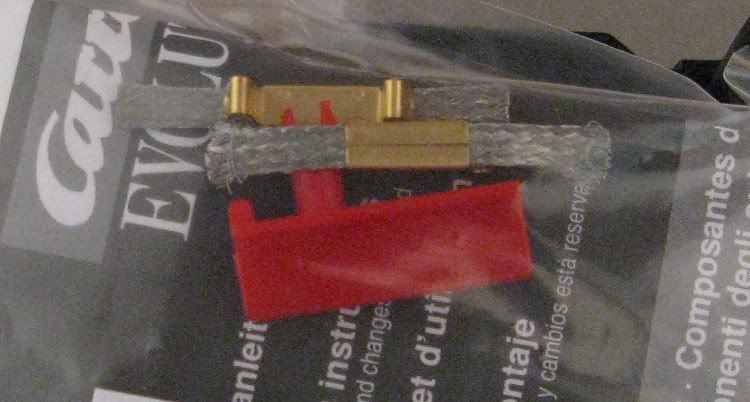 Lastly, as mentioned before, there is a spare (red) guide in the spares pack in the back of the display case. This should help you get the model to run on some of the more common commercial tracks like Scalextric and SCX but I think you will still have problems with Ninco track. I like Carrera's products; there is a bit of thought that goes into them which plants them halfway between the simplicity of the resistant models made by Scaley and the detailed models made by Fly and Revell. Whatever your personal thoughts, make a mental note of how many Carrera cars feature in race results over the next few years.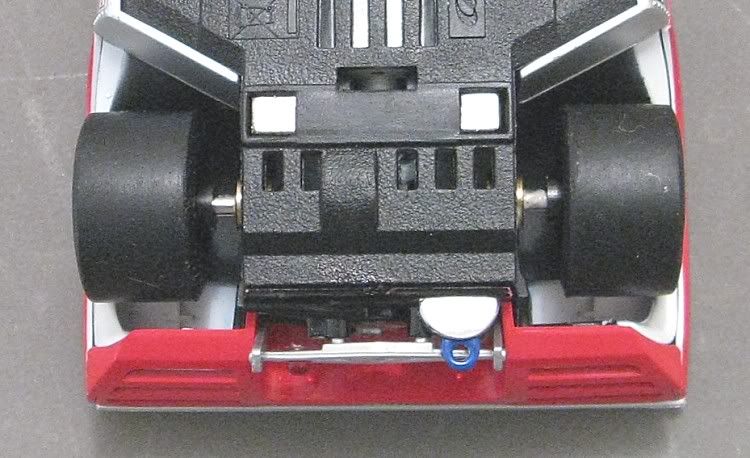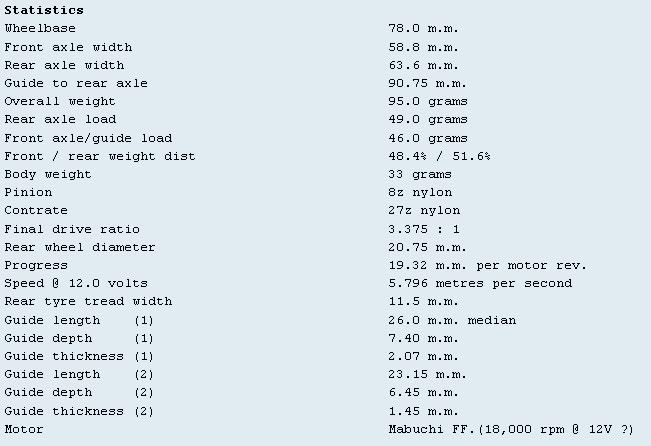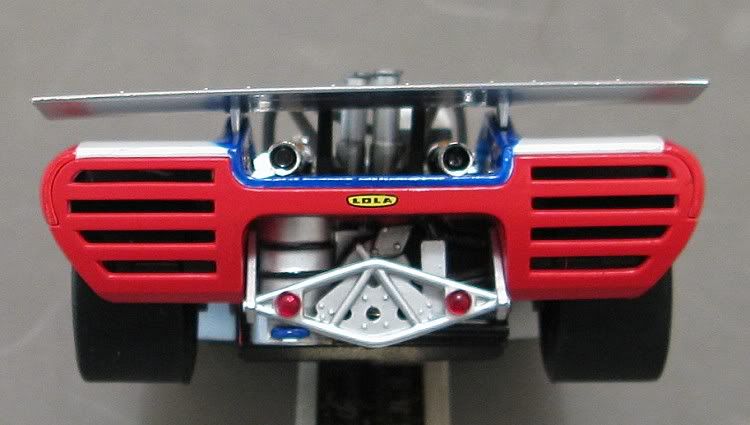 The Lola 222 by Carrera is a very durable model and should remain intact in most race situations, but what's more to the point, they are potential race winners on board and plastic! Since the release of the McLaren M20 and this model, I realise the old MG Vanquish Can Am models were not as guilty of scale pumping as was first thought. These models run well alongside the Vanquish models and make for an attractive field and good competition! Once again, local pricing policy caused me to buy this model from overseas and until importers sort themselves out I can't see things changing.