Monogram
'67 Dodge Charger
Lonnie 'Lee Roy' Yarbrough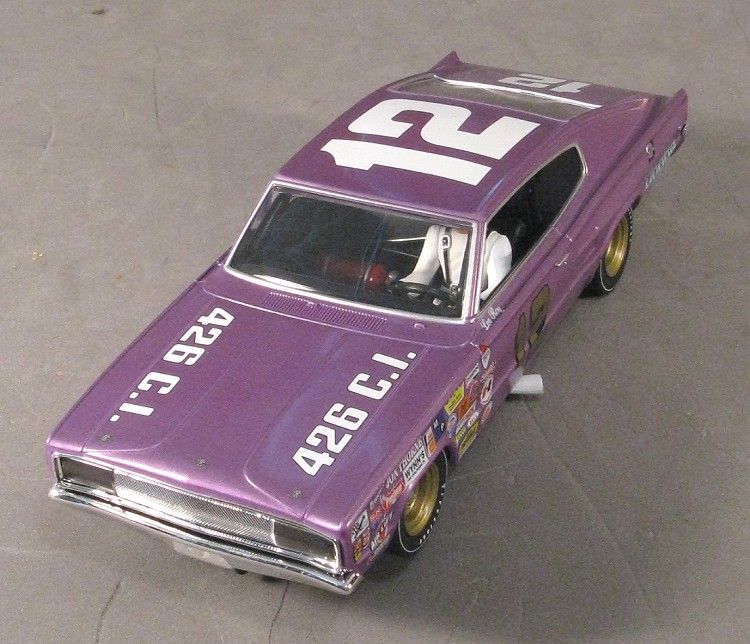 By

Phil Wicks



There are slotcar groups who only seem to race V8's and Nascars, and others who seemed transfixed by GT cars of various shapes and sizes, which is a shame really as there are a whole host of models out there that offer good clean competitive racing if racers only gave them a try. Some take a bit of handling and others a bit of patience. Models like the Scaley sidecars and Ninco go-karts to name just a couple. There is also a whole wealth of models that people try once and abandon, simply because they don't race like a GT or an F1!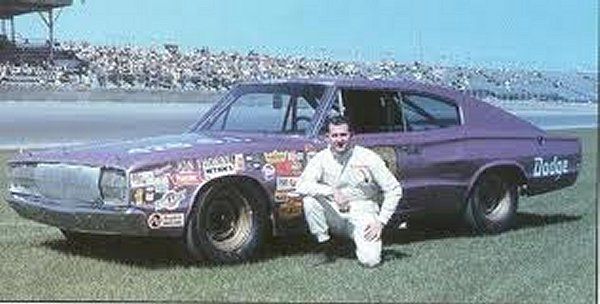 It's a pity really because, with just a modicum of patience and a bit of application, there is joy a plenty to be found in a lot of models especially when raced with a good bunch of mates. NC1's in anything can provide some of the most thrilling racing simply because they are so close. Classic rally cars offer challenges which take a little to overcome but offer a whole evening of entertainment when this is achieved. The pre magnet F1's like the SCX vintage series are hard to surpass on the night and Cartrix GP's out of the box entertain for hours.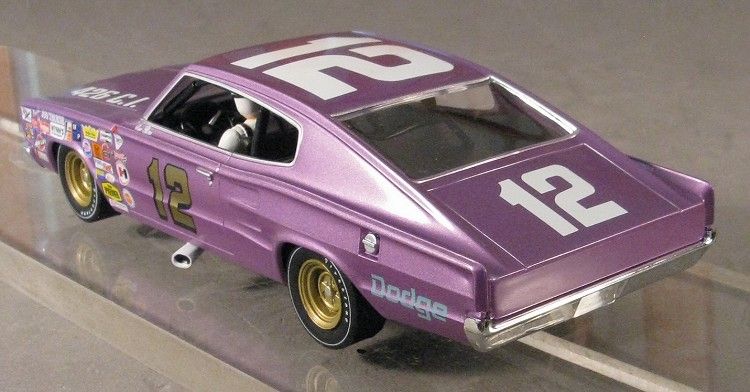 Scaley TOCA tin tops after a bit of work will delight, and a whole bunch of models made from the seventies forward have their own attraction to smaller race groups across the land. In my neck of the woods there are a great variety of models raced in earnest giving a great many hours of entertainment simply because people are prepared to put in a couple of hours work on a model which has the potential, and I don't mean gutting them and rechassising them, to me that defeats the object.









This takes us to another excellent range of models which we race in earnest fairly frequently, the Revell/Monogram Classic NASCARS!! These can be raced in their own group or alongside an increasing range of Carrera Classic NASCARS without really having to do much at all. Both on plastic, magnabraid and non magnet board; and on a tight and technical circuit or a fast and flowing raceway they can be set up to provide some excellent, and close racing!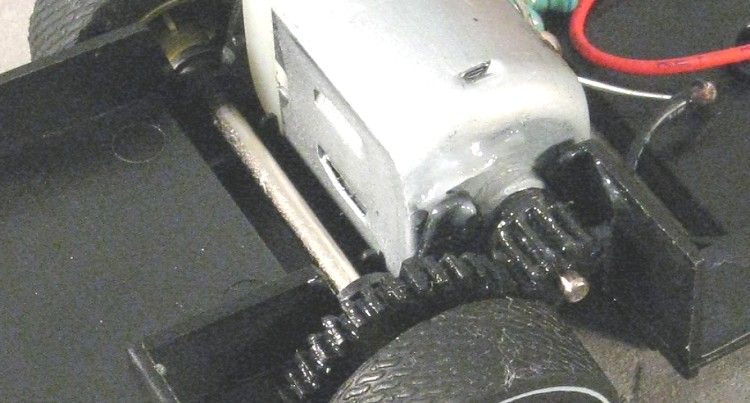 Previous reviews will show I already have several of these and this particular model was loaned to me for evaluation by a keen Classic Muscle car fan in our group. So what has Monogram dished up for us this time. Monogram have produced some fine static kits in the past, but mostly in 1/24th scale, and not something that transfers comfortably to the majority of local tracks. So the RTR models are a welcome addition to the Classic NASCAR genre and the range grows year on year. This model shares a lot with its siblings and in this case, the subject matter is the defining feature.




Classic NASCAR statistics




I searched hard for some extra background for the model in question but there isn't too much around. The box detail tells me it is a model of the 1967 Dodge Charger as raced by Lonnie 'Lee Roy' Yarbrough. Lee Roy was blessed with raw talent that was expected to take him places, and after some excellent performances for several years his career came to an ignominious end. After a period of mental illness he was committed to a mental institution and four years later he died after a fall possibly induced by a traumatic brain injury.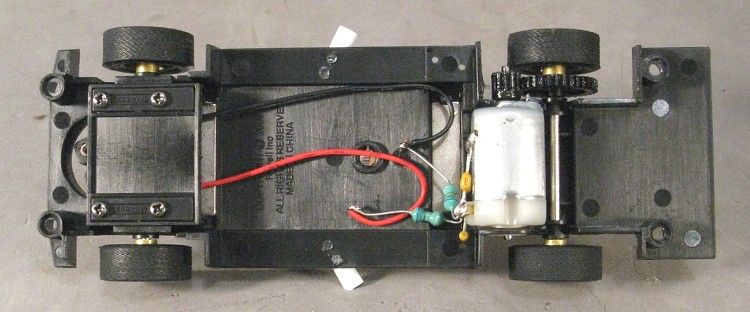 The model is a replica of the Jon Thorne owned 67 Charger which entered in the 1967 NASCAR Grand National competition and raced at four tracks in the early part of the year. The car was not reliable and on more than one occasion Lee Roy's race was over well before the end. So lets see if our race will be over prematurely!!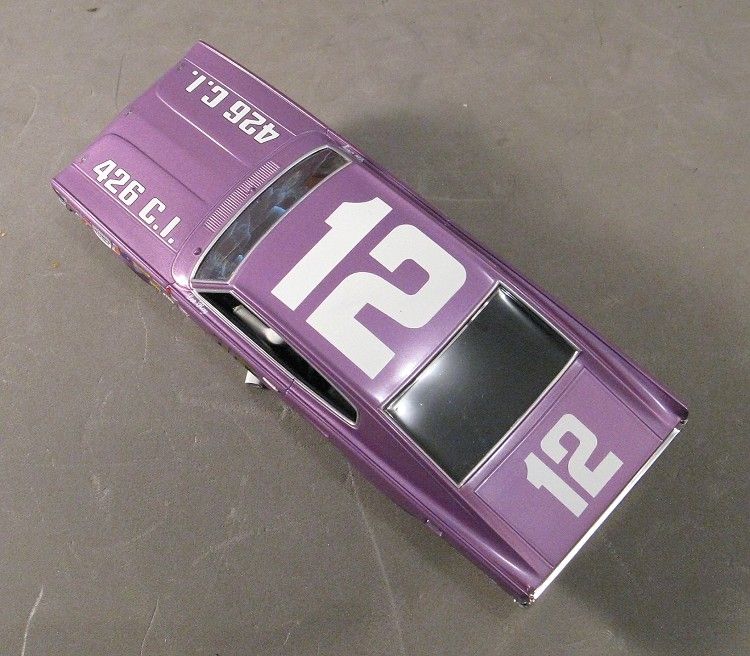 The model is familiar and similar in the basics department to its predecessors, but this isn't a bad thing. As mentioned before, the others can be made to fly if you've a mind to spend a little time on them! The first adjustment is the guide. This stands out of the slot by more than enough, and it is necessary to drop it down a bit to unsure you have fixed a tendency to understeer deslot on some of the faster bends, especially if there is a bit of track camber involved.









The guide itself is a little sloppy so that can be fixed while you are at it. In the past I have lined the guide tube with superglue and let it set between coats until a firm but not stiff feel is achieved.









The axle bushes are a snug fit in the chassis cut outs so that is a problem saved and the edgeways mounted motor too is a good fit. Plenty of room inside the body for tricks like that Mr Monogram! The model has two magnets and generates a good deal of downforce, but the front can bog down a bit on high magnet tracks like Ninco, Scaley and SCX so you might consider removing the front one or shimming it up a bit if you find this to be an issue. On low attraction tracks like Carrera and Magnabraid they will both be required.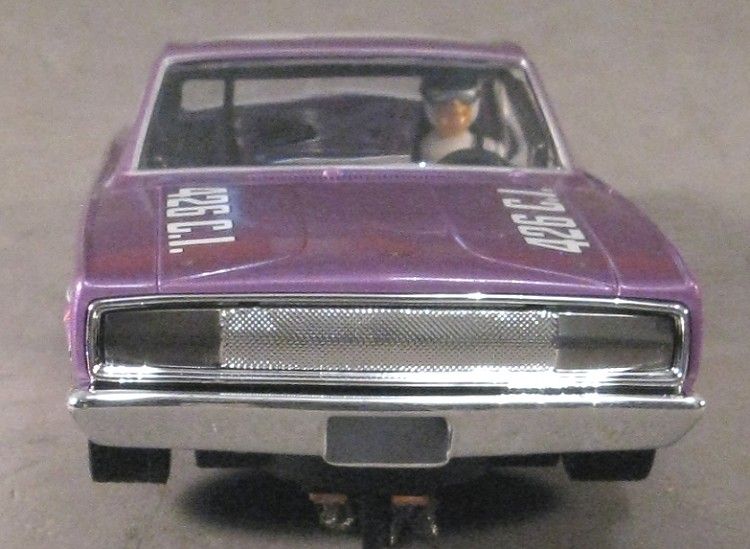 Another thing to watch out for if you are into chassis tuning and changing ratios etc. is that it is best to remove the motor before trying to remove the rear axle. The motor pinion sits over the spur gear and you could well shorten the life of something in this area by forcing the axle past the motor.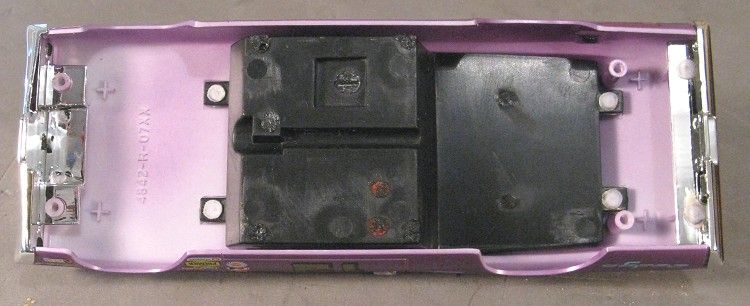 As always, tyres and wheels look the biz and I am a sucker for authenticity old or young and Monogram have captured this. They have even moulded the tread pattern reasonably faithfully, but whether the real thing raced these tyres, I know not. On thing is for sure, there will need to be a little bit of sanding to improve the grip magnetic downforce. Needless to say there are several aftermarket tyres in the shops, from urethane to silicone, but my favourite for local 'Ferrador' surfaces are the soft ribbed tyres fitted to the Ninco Cobras. Sometimes it is possible to have too much grip especially for non magnet racing and these allow the model to wash off a bit of speed in the corners without the model riding up on two wheels!!









Outside, the model is simple, the distinctive 'Charger' lines are a joy and the standard of tampo is excellent, the overall detail is not as good as some but it does plant this model firmly between being a show pony and a serious racer. With the screws backed off the body floats nicely on the chassis without the need to sand and file those niggly little edges.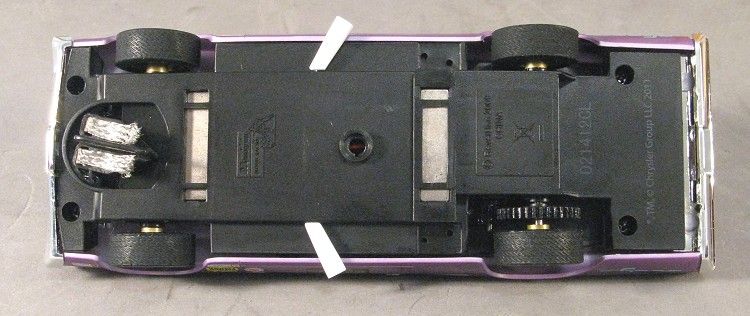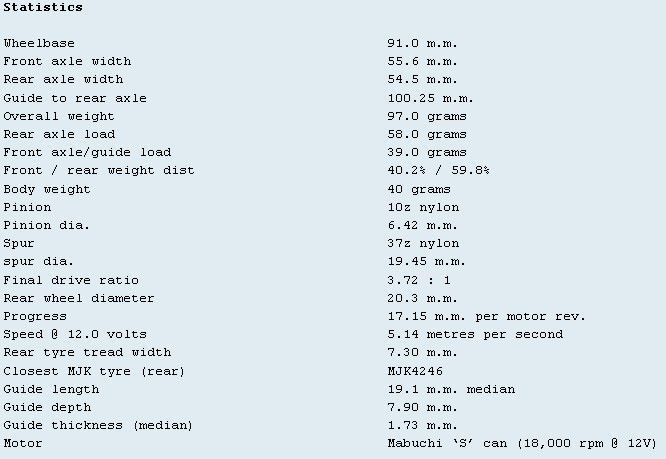 So once again, as I am fond of saying, do yourself a favour and rush down to the local slotshop and treat yourself to this fabulous model. The only big issue I can find with this model is that it's not mine!!







Thanks to local racer Mike O'Leary for lending me this excellent model for reviewing.