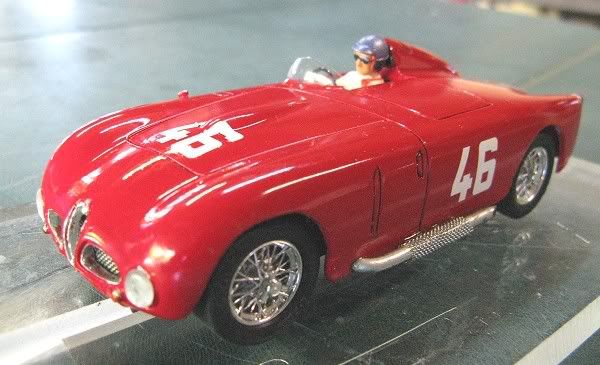 Whilst at a local racemeeting, track owner and scratchbuilder 'John 'Eggy' Van Egmond showed me his latest model, fresh from the modelling bench. John has steadily become a competent scratchbuilder and this model is a tribute to his skills.






The model is the Ocar Alfa Romeo 6C Supermaggiore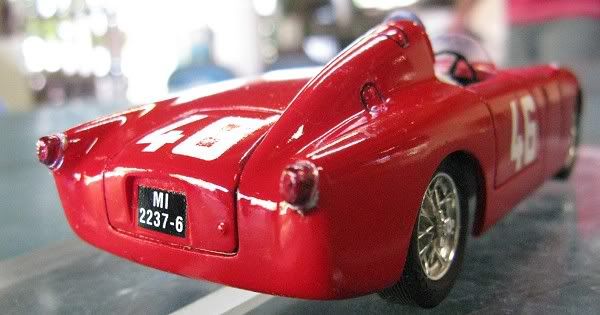 And John has decided to opt for one of the more popular commercial plastic chassis. The model is a credit to him and the subject matter is a pleasure to behold. Not only that, it drives well too and certainly looks the thing in action.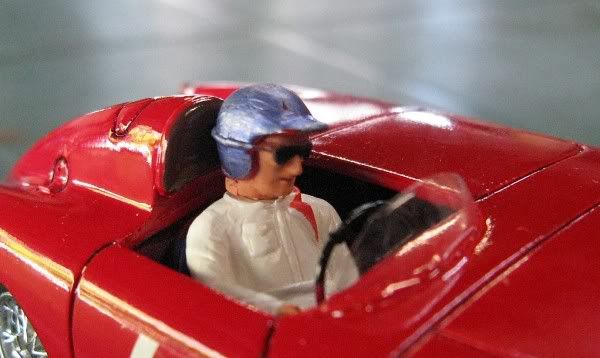 Time had been spent in substituting the resin exhaust parts and fabricating a new exhaust from brass and a heatshield from fine expanded metal.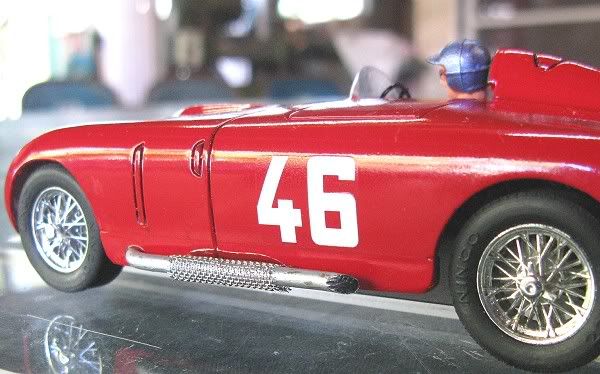 The model is kitted out with Ninco 'classic' wheels and tyres and they work well on the track too. The driver and cockpit area were donated from a Ninco AC Cobra I suspect and the driver looks good.





An excellent model and a priceless addition to the fifties sports car stable