Here's my latest Speedcar, George Tatnell's 25 midget that won him his first Australian Speedcar Championship in 1973-4.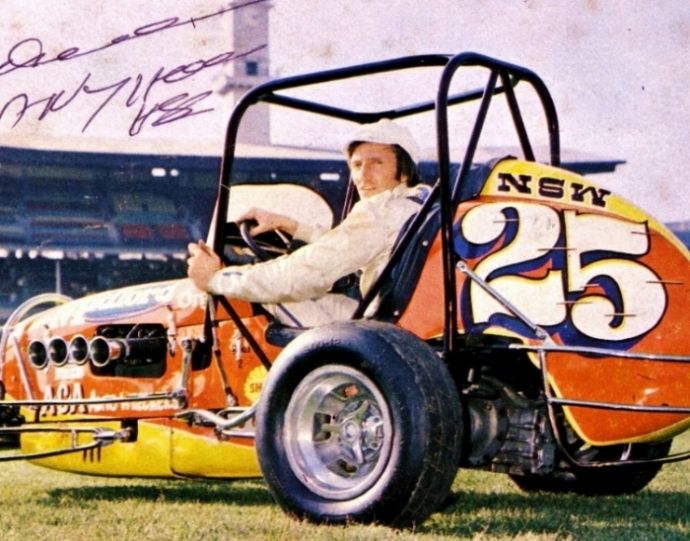 The Midford Offy (formerly Bob Tattersall's Cascio Offy) Monogram slot car was put together by myself with a lots of help from my wife, Julie.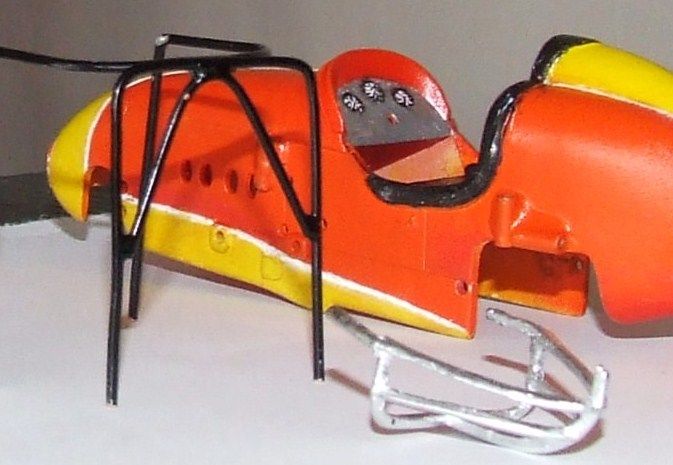 Doing the car wasn't easy but we did it!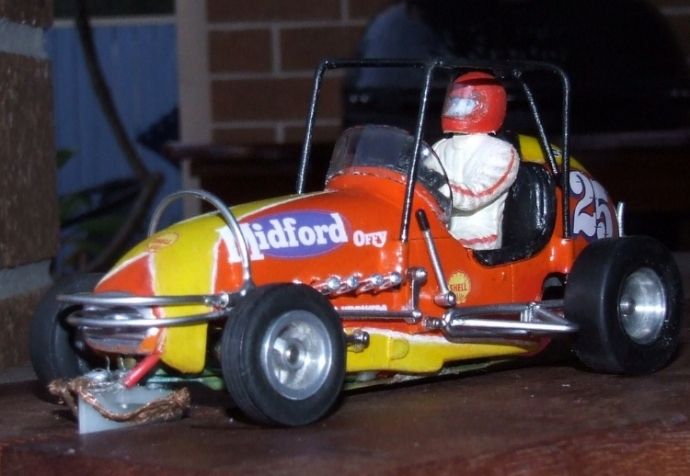 Thanks also for the help, inspiration and advice from Gene Wenzel my American friend, but also Geoff Langridge (Custom Hobby Decals NSW) and Neil Owen of MJK tyres.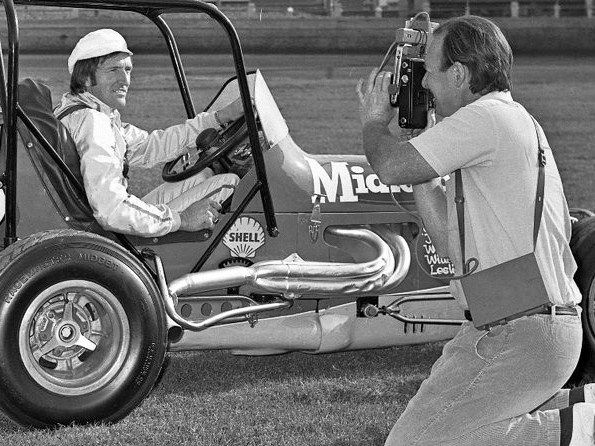 Although I'm done with cages, more vintage Midgets and decals are in the pipe line, set to race on my slot car speedway oval - it's really fun! I'm just glad (relieved) to get this puppy out of the way even though it's not quite finished yet. There are some minor fitting problems and I'm also hoping to complete the car by replacing the standard exhaust pipe with some extractors.
If you're interested in "Speedway Slot Cars" and racing I'd love to hear from you! Or find us on Facebook :) Steve Magro