Once you have screwed a few bodies to a few chassis I guarantee it won't be long before you are making those components that you have previously bought in kit form. The chassis may well come first and as such lend themselves to more artistic approach than say a body does. Once the art of chassis building is mastered it is a short journey to full on scratchbuilding, and, trust me, it is satisfying and rewarding.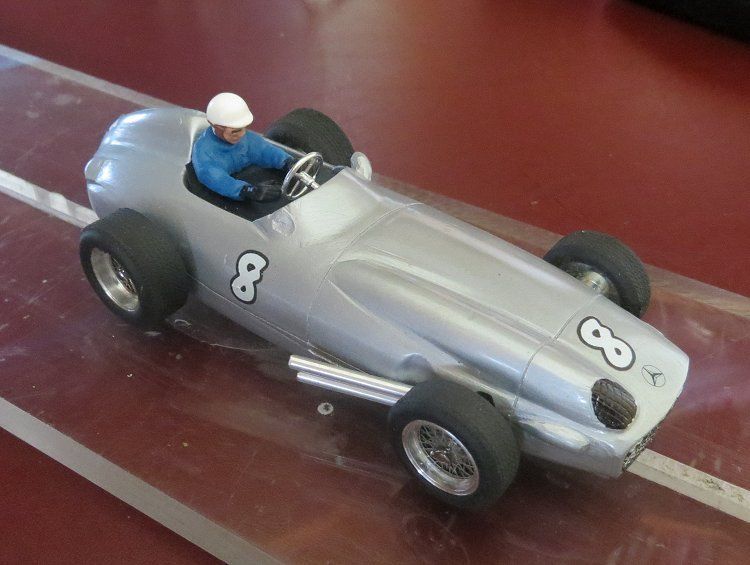 The model here in question has been built by fellow slotcar builder and local racer Perry. Perry has been heavily into slotcars for some time now and recently has started to scratch build as opposed to simply assembling selected parts. For it he has selected an iconic model in the Mercedes 196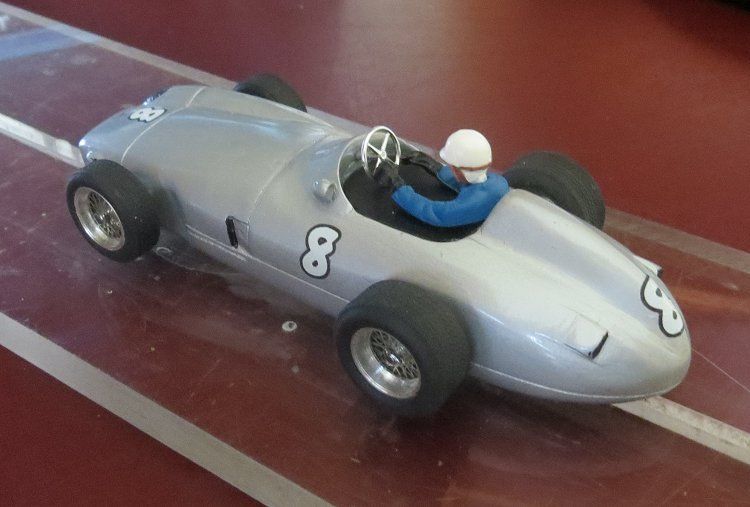 The body is a resin body a bit like the A2m model and comes at a reasonable weight. Perry has chosen to wander from a true scale build and has concentrated on making the model a good drive and one that handles well.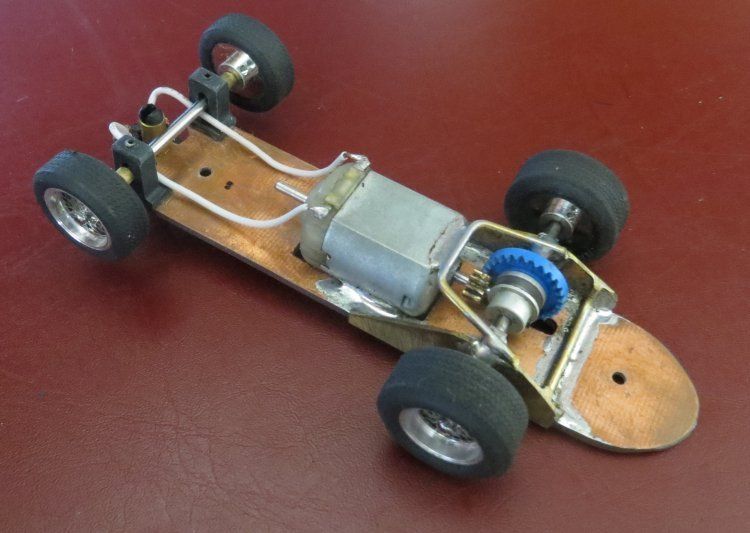 He has also opted for a PCB chassis which I suspect is my influence. All the chassis components are practical and pragmatic.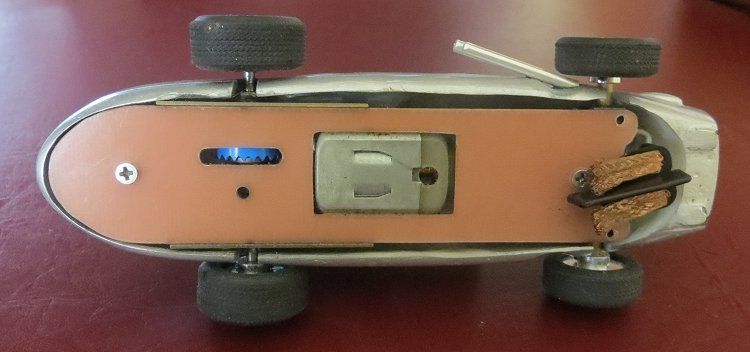 The no mess chassis fits nicely into the body and retains functionality whereas I tend to go a bit overboard and tailor profile my chassis to the body openings.
The front end is minimal and practical with an adjustable front axle mount and a popular guide mounted not too far in front of the axle.

A simple solution is a two screw chassis mount. Perry has opted to use some easily obtainable wall plugs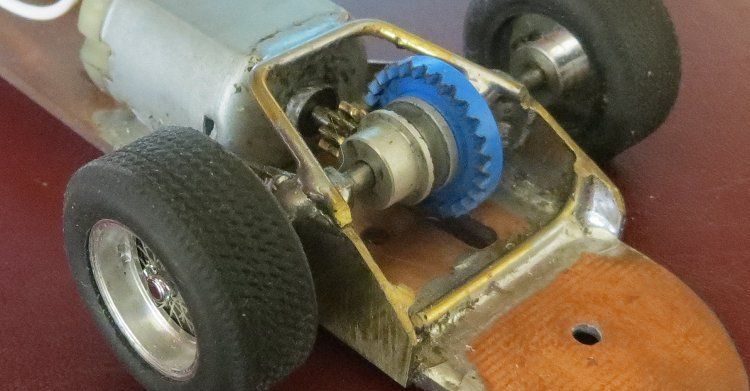 The motor and axle bracket are reminiscent of many models from the sixties onward, tried and tested……why change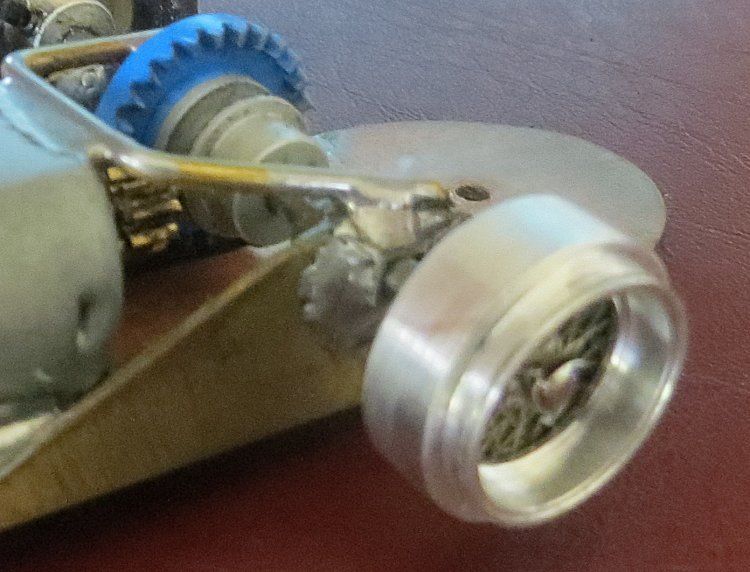 To finish off Perry has fitted some contemporary wheels and tyres which will ensure the model has the best equipment to give it maximum handling and stability.