I haven't been logged on much lately, just been content to "copy the mail". Anyway here are 3 of my recent builds...
The first started life as a Pioneer "Lady Luck" Charger. Changes include, Monogram interior and wheels and Tiny Motors silicones. Homemade decals.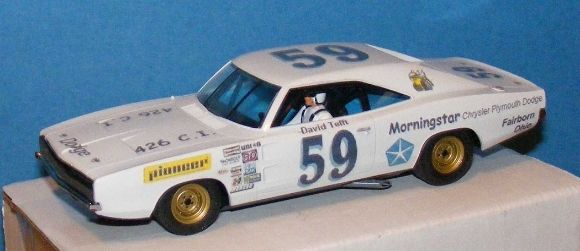 Next is a Revell "Snap Kit" 56 Vette on a Hobby Slot chassis. Used an MT/1 (NC-1 equivalent) motor Monogram steelies and Indy Grips on the rear. My target was an amalgam of the 56-60 Sebring/LeMans cars.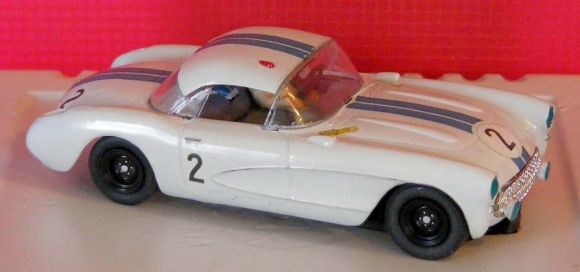 Last one is a 65 Grand Sport Roadster. The resin body is by Mark Thomas out of Louisville; Monogram GS chassis, MT/1 motor, wheels from the Pioneer Charger, Tiny Motors silicones and a cobbled together interior.