The SCX Vintage McLaren M9A hit the hobby shops last week. This is the latest in an ever lengthening line of collectables from SCX. It is a full reproduction of the original McLaren with the exception that it is now made in China.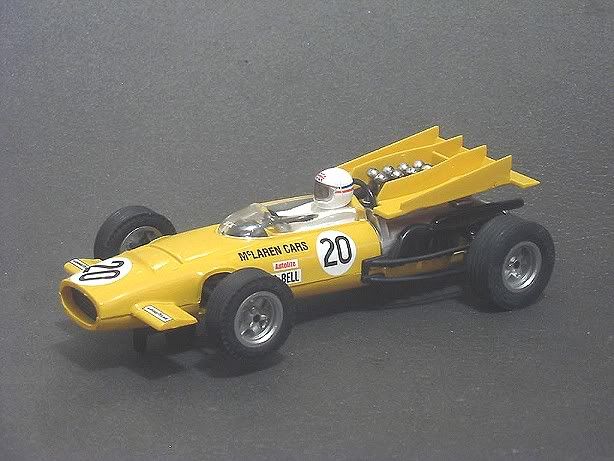 The model is equipped with the latest version of the open frame RX motor. The main difference being the armature and commutator sizes. These motors do slot nicely into original RX chassis.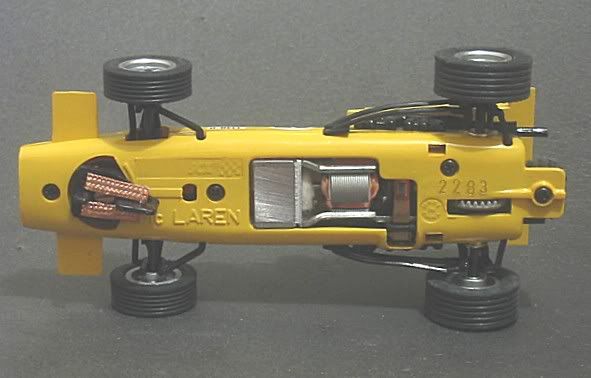 Some of the series have been quite a success but others have flopped dramatically namely the Sigma and the dragsters. This model is probably destined to hold the middle ground where they hold their price but you will see them regularly on retailers site for some time to come.

It doesn't end there though! This is not a model for sticking on the shelf. It is a very respectable historic pre magnet racer on wood and plastic. The car is well balanced and can be pushed hard on both surfaces into and out of bends. Top speed too is acceptable to me. Not one for the SCMs but certainly a good model raced against the others of its era.

The great majority of original models are approaching 40 years old and this is reflected in the distorted bodies and chassis not to mention the brittleness of some of the non abs parts. I intend to race mine and enjoy it too. So if you are into a bit of retro nostalgia, pop out and buy this model and have a few quiet laps.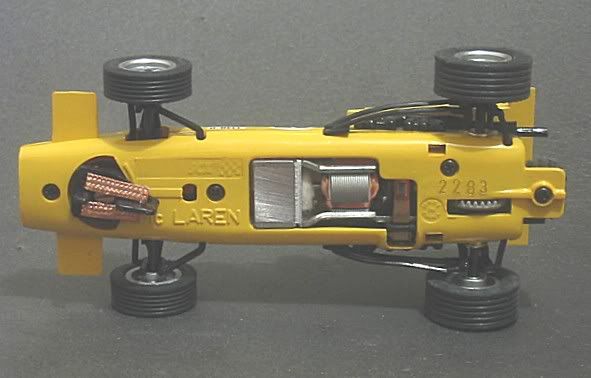 The model was purchased from Scalex world Adelaide for 49.50 plus postage after Red Carpet club discount.