Sloter Lola T290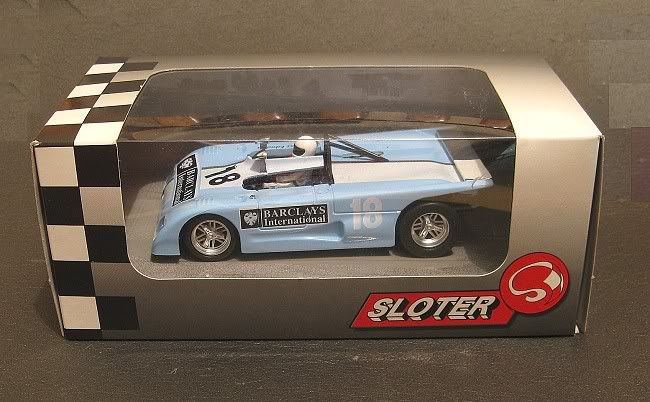 By
Phil Wicks
One of the great success stories of the motor racing world has to be Lola cars. For this company to be successful they didn't have to personally win titles or have the best drivers. That was other peoples jobs. All they had to do was to supply the rolling chassis to a keen privateer that he might mix and match it with a multitude of engines and drive trains and create his own winning formula. The name had its origins in contemporary music too. A song of the day donated its title name simply because of the chorus analogy!! 'whatever Lola wants, Lola gets!'

Englishman Eric Broadly started the company in 1958 building front engined sports cars and before too long an open wheeler, the Mk 4 was going out to customers for GP and other motor sports. The meteoric rise to fame was sparked by the Ford Motor Companies fondness of the Lola GT Ford which prompted a request for him to build a car to take on the might of Ferraris at Le Mans and other endurance venues. He signed a two year contract with Ford to build the project and he teamed up with another Englishman Roy Lunn who had recently taken over Fords Advanced Vehicle program. In a factory in West London, The Ford GT 40 saw first light of day!!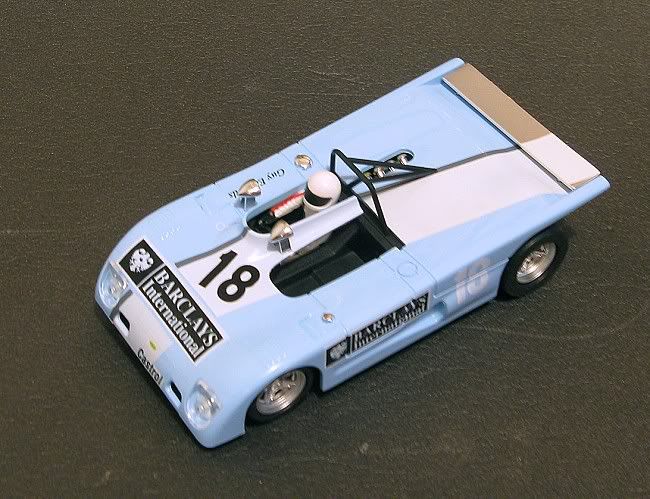 The GT wasn't the only car to have a Lola birthright. The short lived but competitive Honda RA 300 GP car was a joint project between Honda, Lola and John Surtees. Another Lola took on board a BMW engine for the European F2 series. Graham Hill was in the process of putting together a Lola based team before his untimely death in 1975. Various Lola chassis filled the grid of most open wheel classes and by 1997 Eric decided to try his luck with his own equipment.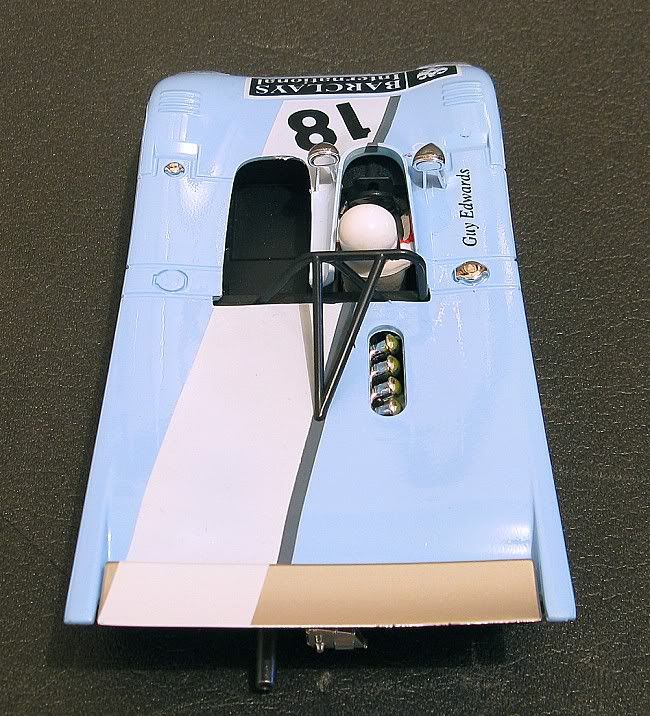 Sponsored by MasterCard, he embarked on a short and rocky ride into F1, and into bankruptcy. After a disastrous season attributable more to poor planning and lack of testing, the main sponsor pulled their support and Lola cars floundered financially. In 1998 Martin Birrane was the new man at the helm of Lola and before too long, Lola were back doing what they did best, Sports cars, and plenty of them. The B series soon burgeoned into a whole class of cars and the late '90's and following new millennium saw Lola once again become an immovable object at the head of sports car racing.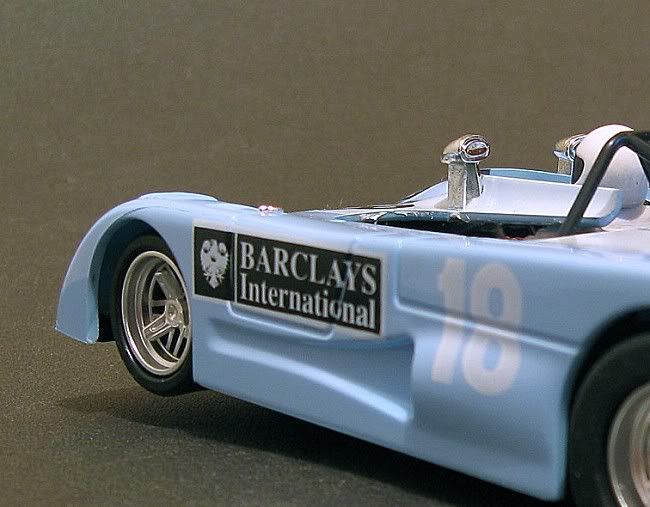 In recent times Lola have continually appeared in LMP2 and LM 675 classes. Their open wheelers have been used exclusively in the likes of the A1GP series and other one make series. Lola have long been present in the US CART series. The Nissan R90 comes from the Lola drawing boards, Graham Hill and Al Unser are a couple of names to have won the Indianapolis 500 in Lola chassis. Starting at the T70, the name is to be found in a long list of North American sports car and endurance races such as Can Am and there is a rumour that the T70 is to be rebuilt to original spec for Historic racing. And as we speak, Lola are producing chassis for the popular Daytona Prototype class as part of the Grand Am series.

So where does this leave us? The Lola T290 is originally a group 6 sports car but due to the general lack of support the chassis found its way into a whole host of two seater sports car classes. the model in question is a replica of the runner up in the second round of the European sports car championship at Vallelunga, Spain 1972.



Lola T290 racers



I'd been looking for an endurance sports car ever since my old Porsche 917 'Interserie' died and went to heaven. Another amazing little model which on its day; swept all before it. Whilst everyone has been extolling the virtues of the Chevrons etc I decided to look around for something more unusual. This model was going to perform mostly on non magnet board track so that was the first priority. And after an impromptu Le Mans event at a local technical track, where my team mate and I hastily cobbled together a Sloter Ferrari 312 P, I was duly impressed by its final performance and it got me thinking as the a likely successor to the Fly Porsche??? Mmmmmm?

Whilst on another mission and flicking through the cyber pages of that all time great one stop slotcar shop 'Cincyslots', I fell onto the Sloter page and whilst being captivated by some of the potential candidates, I was a bit deterred by their plainness and poor livery, that was until I spotted the Barclays International Racing model, So why does the livery matter?, well, If you buy a model to do a job then the livery isn't that crucial… But…… if you buy a model to do a job and it doesn't do it, you then have a grotesque apparition glaring at you from the model shelf each time you pass it! The solution is to buy a 'pretty' contender. Then, if it can't contend, at least it can sit pretty with the other shelf queens!!! Am I making sense?? I thought not!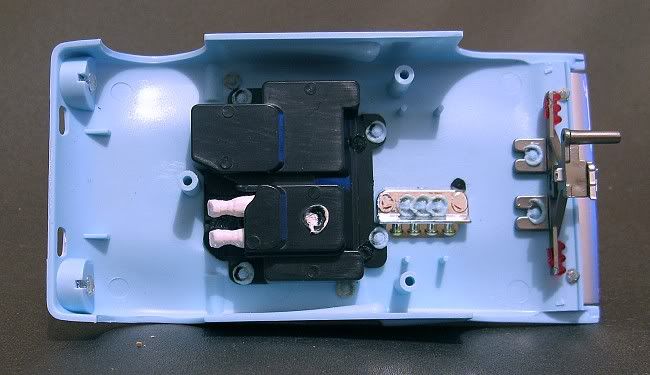 So, the Lola T290 by Sloter?? It starts its new home with a degree of acceptance because as previously mentioned, a sibling had a successful work out some little while back. And, as usual, the parcel was on the dining table on my return from work. A moderate glass of South Australian Shiraz set the tone for the unwrapping, and with a sharp knife and surgical precision I took it from its international packaging. Mmmmmmmm! Very nice! Veeeerrry nice! The box is folded cardboard and smart. A bit reminiscent of nineties SCX and Scaley boxes with the clear panels. The model looked smart in its box and a wave of nostalgia had me thinking how much it looked like Fly cars of ten years ago. Next up was the screwdriver, slowly the body was removed and the inside was revealed to my pleasure, plenty of scope to add a bit of weight here and there, plenty of scope to add a traction magnet!! Will I/ Won't I Mmmm?









But my mind was set before the model was purchased. This model is for board track racing and likewise a degree of set up is required, but what about the model as a model. Not too much to tell really. The minimal tampo is applied to a crisp pale blue body and the quality is high. Mirrors and carb trumpets are well modelled and the roll cage is nicely executed. Rear detail is very simple and while vulnerable is not a complex moulding, this will help when refitting dislodged parts after 'racing incidents'. Simple too inside the body and very basic. The body moulding is quite thick which indicates it could well be around for some time, unlike some Fly models which crack annoyingly at vulnerable spots around their periphery.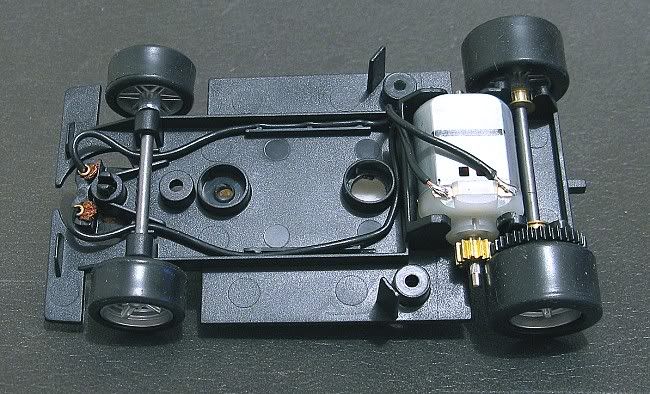 The chassis is straight forward. No worries here. A couple of magnet positions and a tight motor and axle to the rear. Guide? Fine! Lead wires carefully clipped in place and in actual fact, very little if anything to be concerned about!! The drivers tray occupies the space between the magnet positions so I fitted the little weight I did use on the chassis side wings. One of my preferred places anyway as it reduces body roll better than centre mounted ballast. No surprises in the gearing department and with its black line motor I fully expect this model to keep up in its 18,000 rpm motor class.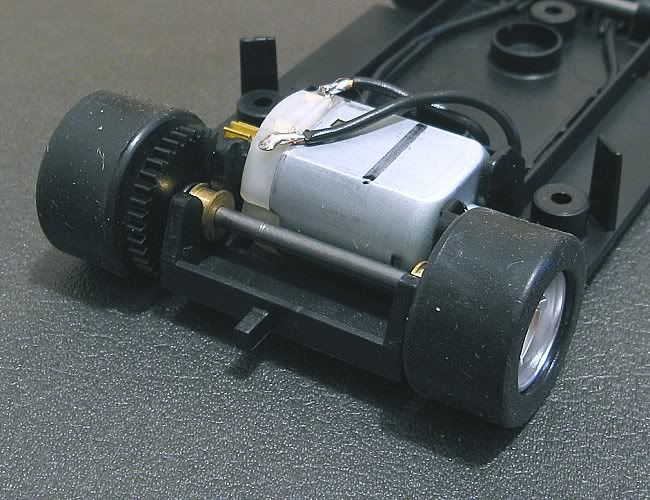 One thing I am not sure of is the tyre compound. They are fairly soft and although I don't use and am not familiar with silicone tyres, they have a cold 'clammy' feel to them. Previous tyres I have experienced have eventually performed well! Will this do the same SOOB? Once again the wheels caught my eye too, unfussy, concentric and true. All good starting points! Just look at the photos, how can you not be sucked in?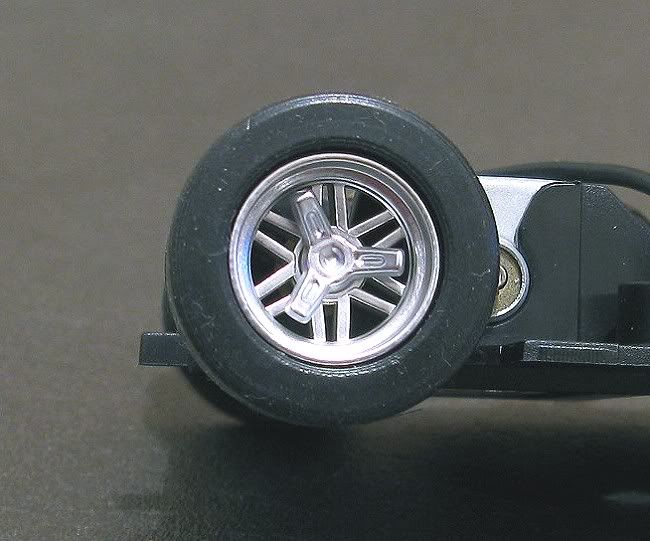 Everything is looking good for its first outing and it wasn't long before it got its turn. Off for a social racing evening at the tortuous Boondall circuit and after the track was well used, I put it on for a spin and I am pleased to say that it fully lived up to expectations. very well behaved and on standard tyres too, what ARE they made of?? I took the opportunity to do some hot laps and before long it was lapping within a few tenths of its class record. If anything, it tended to hop a bit over the close laned squeeze sections which may be remedied with a little extra rear ballast and radiusing the outer edges of the rear tyres. Which ever, it showed all the potential of a race winner in its motor class.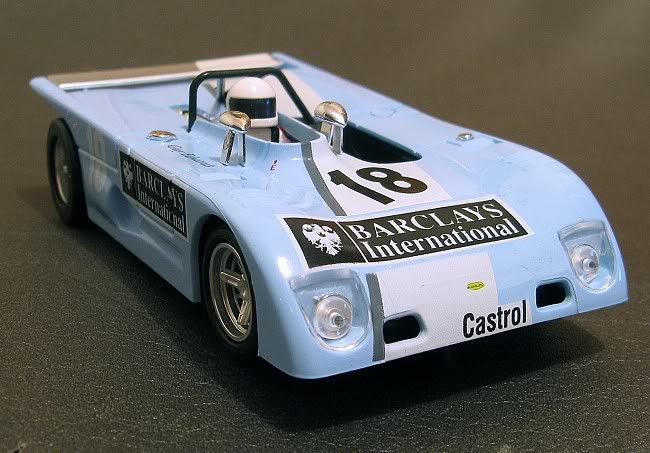 Next test was at the home of the Red team, 21 metre two lane track with plenty of scope for opening the throttle. Once again the model was very predictable in corners and the little bit of weight in the front kept the model in the slot. When deslots came, they tended to be more tipping then anything, once again telling me perhaps the ballast needs to be increased towards the rear. The guide didn't seem to be a bother and the standard tyres hooked up well. A delight to drive and really very little to do. All that's left now is to put it into some competition! And hopefully that won't be long in coming.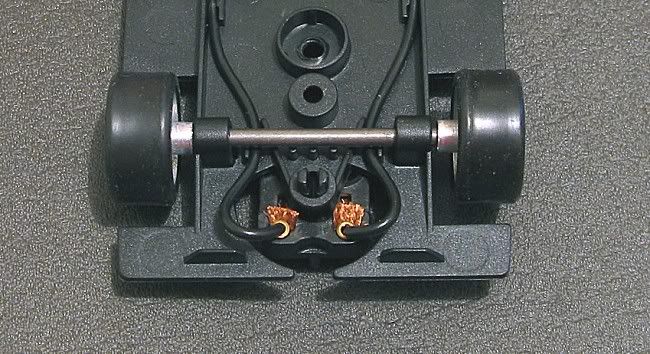 Statistics

Wheelbase					73.5 m.m. 
Front axle width				53.5 m.m.
Rear axle width					60.0 m.m.
Guide to rear axle				80.5 m.m. 
Overall weight					62.0 grams
Rear axle load					42.0 grams
Front axle/guide load				20.0 grams
Front / rear weight dist			32.3% / 67.7%
Body weight					19.0 grams
Pinion						12z brass
Contrate		                        35z nylon
Final drive ratio 				2.92 : 1
Rear wheel diameter				20.6 m.m.
Progress					22.17 m.m. per motor rev.
Rear tyre tread width				10.5 m.m.
Guide length					20.0 m.m. median
Guide depth					5.9 m.m.
Guide thickness (median)			1.61 m.m.
Motor						Mabuchi black line 18,000 rpm@12v
Will this be a worthy successor to my old Interserie?? Only time will tell, but it is looking promising at this stage. It may well perform best on plastic with a magnet but it will spend most of its track time on the real stuff!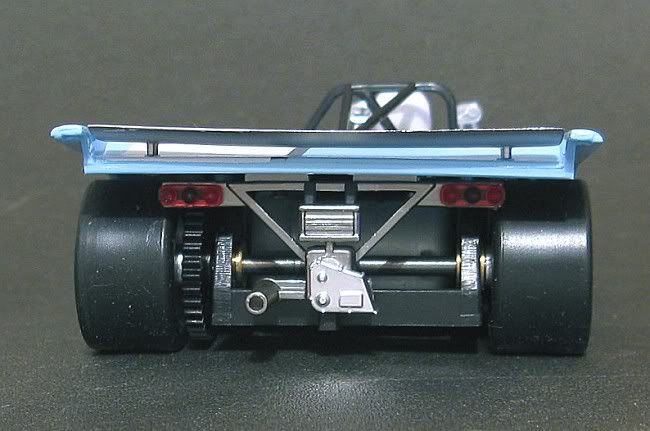 28/06/09 The model had its first run in anger in an eight way race against Fly and other models. I'm pleased to say it behaved impeccably at the Mount Ommaney circuit and when the final results were shown, it came first! I ran 6 grams ballast and MJK tyres just as a precaution.