.
.
Flyslot
Buggyra RO8
Nurgurgring 2014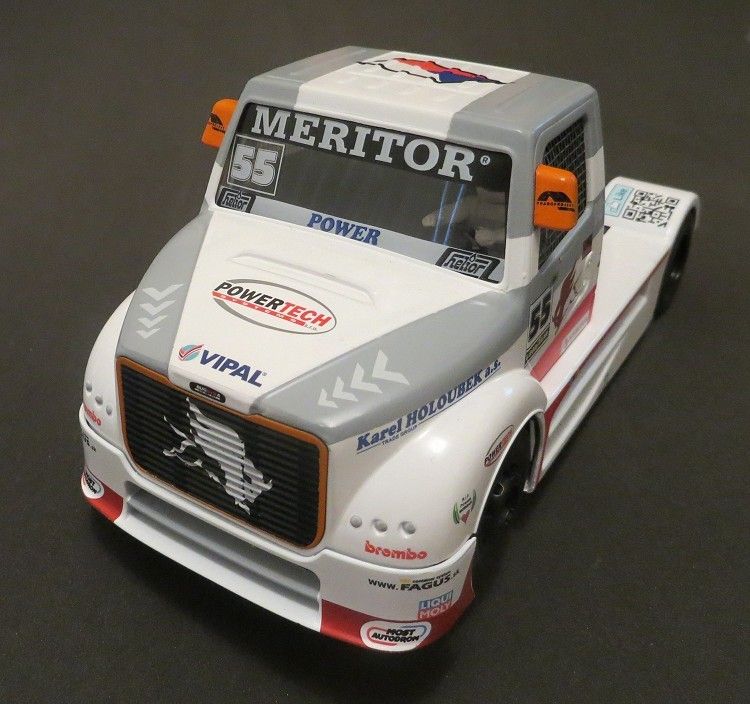 by
Phil Wicks
The Buggyra brand first appeared in its current form in 2000 evolving from an existing company. Their home base is in Prague in the Czech Republic and they have been involved with truck racing since its radicalization in the early 2000's. Then, as did a host of race preparation companies, they relied on tuning other peoples products in an attempt to achieve optimum performance from these products and eventual victory. With the truck racing eventually falling under the auspices of the FIA in 1994, Truck racing became more organized and eventually had its own championship, the ETRC.
Team Buggyra
(For english, click EN in top right corner of homepage)
By this time the field would consist of a diverse range of marques including MAN, Mercedes, Caterpillar, VW and Buggyra. Buggyra being the name of the racing entity and not a manufacturer of trucks.
In 2006 the FIA streamlined the series and dropped the two classes, Super race and race trucks, down to one class. Again there has been a wide variety of entries mostly based on the truck manufacturers brand, But Buggyra still race under their own logo. Buggyra International Racing System took out the 2007/8 and 9 championships and drivers Adam Lacko and David Vrsecky took forth and fifth positions in the 2014 series of which the Flycar model is a version of.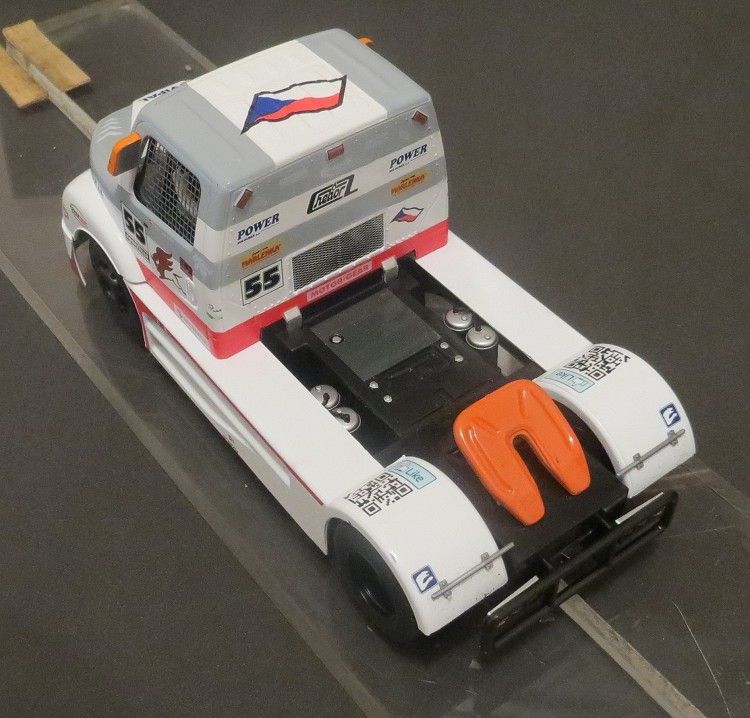 The current Buggyra is in actual fact a Daimler - Freightliner chassis/cab unit with a Buggyra tuned engine, In more recent times Buggyra have turned to Diesel engine specialists Gyrtech who produce the current engine for the race trucks, the Gyrtech Mk14-3EC. The engine is based on a CAT block but all else is new. Displacement is a turbo charged 12.5 litres which provides a very handy 1050 bhp and 6000 Nm of torque.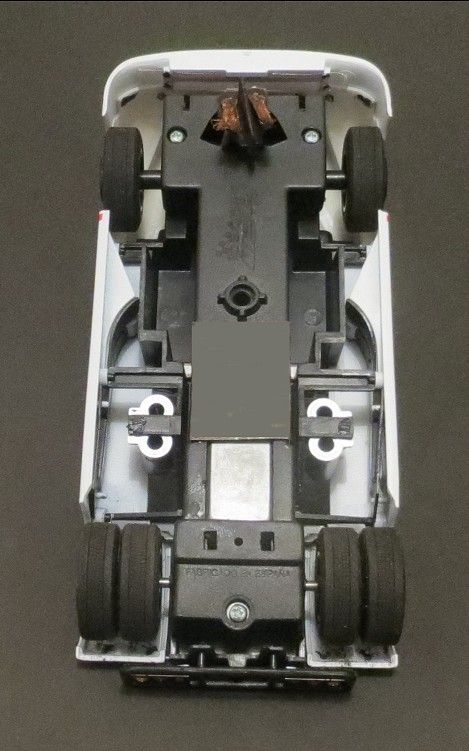 As well as Truck racing, Buggyra have been involved in Raid events with their race prepared TATRA's doing well, especially in the DAKAR event up to this time. They also achieved the speed record for trucks with one of their Mk002's. This occurred in the Dubai desert in 2004 where they achieved a terminal speed of 281 kph for a flying km. No under achievement for a company who has little more than a hundred employees. It is no wonder that Fly car chose this as a suitable example for a model.
Truck Le Mans
I have borrowed this model for the purpose of homologation, that is to say, checking it over to make sure it is OK to race in our truck racing class, which is subject to strict guidelines. But how well have Fly put this model together was to be seen, and apparently it wasn't too long before the Fly curse caught up with it. On one of its early outings the plastic pinion parted company and had to be replaced, the owner choosing to put a replacement crown gear in it while they were at it. But all else looks to be holding tight so I carried on with the check over.
Outwardly the model is quite appealing, and you would be forgiven for thinking at first glance it was a Sisu, but it isn't. Overall body shape is nice and the colour scheme isn't too in your face with minimal decals and pale colours. Wheels and tyres look familiar and no doubt there will be a few models across the land converted to the 'Super single' wheels and tyres currently available from MJK engineering.
Fly have even gone to the trouble of modeling the mudguard stays on the rear guards and even given it a movable fifth wheel plate for good measure and scale! Another plus is the use of pretty sturdy door mirrors which should increase their lifespan some what, those of you who already own and race Fly trucks will know what I mean.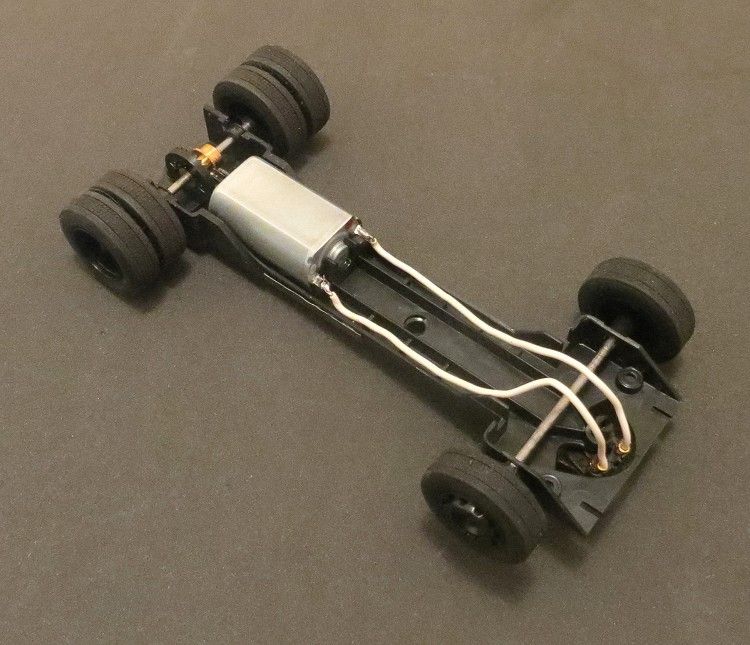 The chassis is the slimline version used in some previous trucks. It is plain and simple much in line with previous Fly products although the front axle does have a degree of slop, and the guide could do with shimming down a little more, just to ensure stability if you are a non magnet racer. For those who race the plastic there is a reasonable magnet at the rear between the axle and motor which should keep the model on the straight and narrow on most occasions!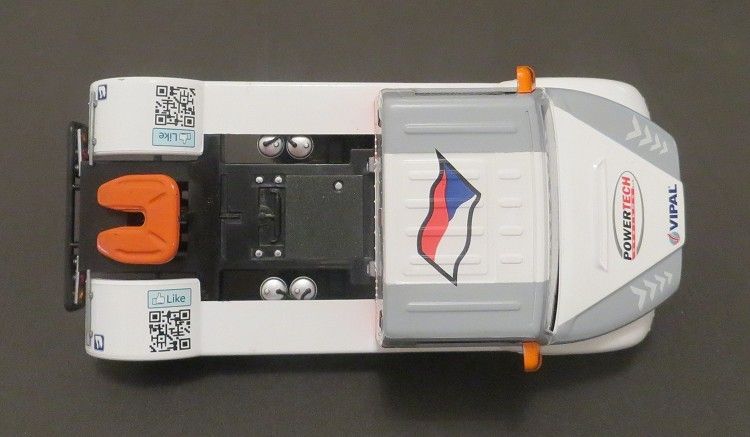 I am a little concerned about the guide as it is quite sloppy in its mount; also, the guide turns almost 180° side to side and when it is extended in its mount the lead wires strike against the guide stops. This is a recipe for disaster down the road and I would be inclined to set the chassis in a set up block and with the guide in its lowest position, fit an annular spacer over the guide shaft protruding through the mount, this should stop the guide dropping too low before it hits the stop.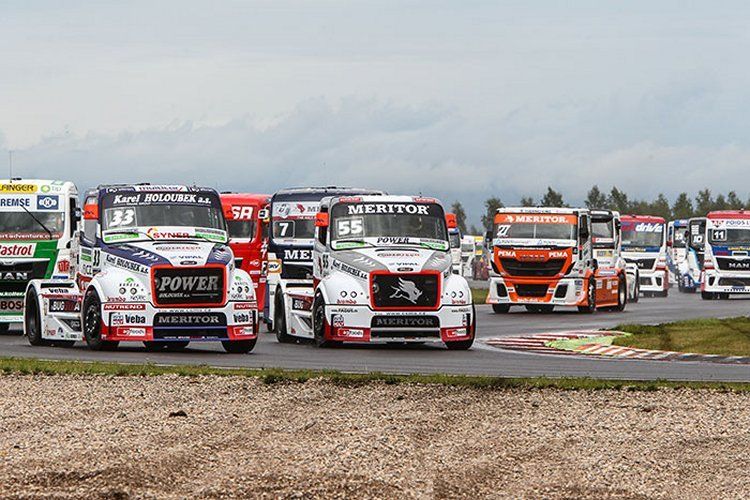 TRO website - List of ETRC entrants 2014
Wheels are concentric and are a good tight fit on the axles. The hub set up on the rear is a single hub which takes two individual tyres. The tyres are soft and in my opinion do their job well. Unless you are a slotcar tragic, there shouldn't be any reason to change the tyres. But if you do, there are some excellent 'Super single' wheels and tyres available from Ian and the boys at MJK engineering
MJK Engineering
Other detail is a bit sparse and it would have been nice to see a more colourful interior and a driver who was posed more realistically but I appreciate this comes at a price. A job for the customiser no doubt!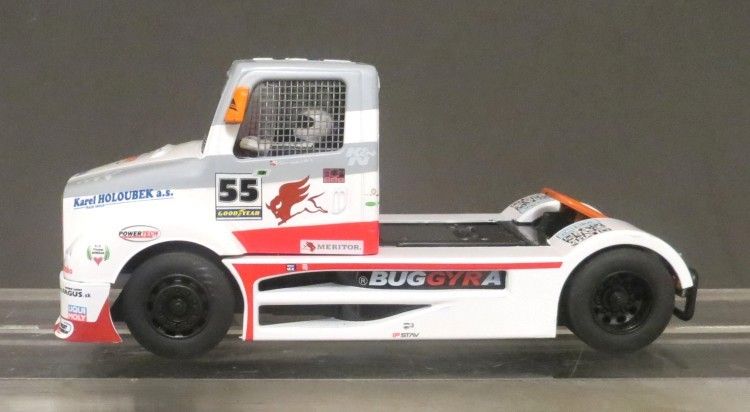 As mentioned I'm not sure of the rating for the motor as it comes with no wrapper or markings, but it does feel a bit like the previous Fly truck motors which would make it an FK180 (18,000 rpm @12v). But it is tight, and as always should ot be a problem sans magnet…..but…. on more than several occasions I have seen these motors pop out of their mounts during periods of stress. Magnet or non magnet it is my advise to hot glue the motor in if you want to avoid hearing that all painful 'Ziyzzzzzzzzzz' sound after a particularly heavy crash or deslot!
Czech Truck Prix 2014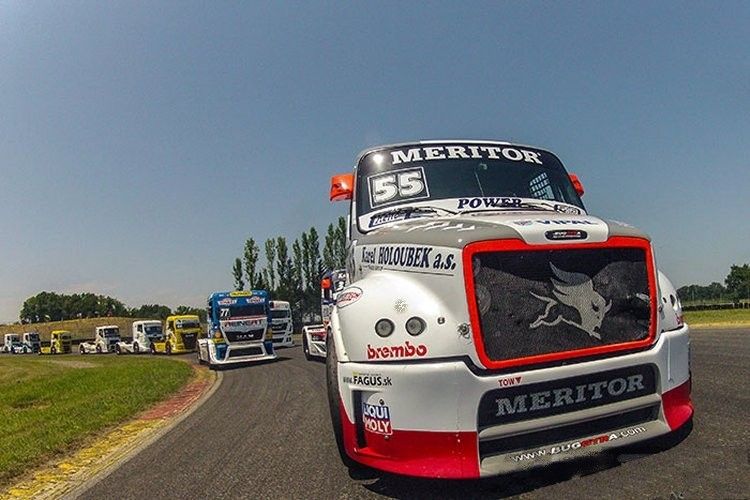 An excellent addition to the Fly truck range and if you are already racing trucks then this should slot in seamlessly into the class. Prices vary greatly and I have seen them advertised from Au$99.00 upwards plus post, so it may be worthwhile shopping around before you commit your hard earned mazoolah.
Buggyra trucks on eBay


Many thanks to Chris Sloman from the LCR racing group for the opportunity to review this model