CLASSIC ADELAIDE




2005



It was but a chance coincidence that I learnt of the Classic Adelaide week some five years ago from a good friend. Not giving it more than a bit of passing interesting, this year I was able to combine it with family business and so it was off to Adelaide, camera primed, batteries charged and an extra flash card just in case. Just in case proved to be the case!

For a start the Capital city of South Australia is probably one of the most historic. Sited in the middle of the Torrens floodplains, it has its roots in the eighteenth century and its planning in the nineteenth. Purpose built as a trade centre for the colony it was laid out on a grid system and with its broad streets and stands of European trees and governmental and ecclesiastical architecture, the 'City of churches' is a monument to nineteenth century planning.

Outside the city the backdrop soon turns to traditional 'Aussie' terrain. Vast expanses of rolling hills and even more plains and crop areas. One of its best features are the 'Adelaide hills'. Not far to the east of the city the landscape soon heads skywards and among the hills are settlements dating back one hundred and fifty years or more, founded by a mixture European migrants and kept unspoilt for the duration. There is a strong German flavour with two or three of the towns bearing German sounding names. These places and the enjoining tortuous country roads are the board on which the Classic Adelaide game is played.

The rally is run over four days and each day takes in a scenic route which will have several stages to it. Starting in the City, the course firstly heads north east with a lunchtime stopover and returns to the central markets. Each day has a separate route taking in some of the best driving hill country. There are roped off viewing areas along all the stages and the lunch stops are a free for all with the public allowed access to all areas. (except the Ferrari refreshment tent!!) The final days stages terminate in the closed off 'Hutt Street' area of the city's southside where presentations are made.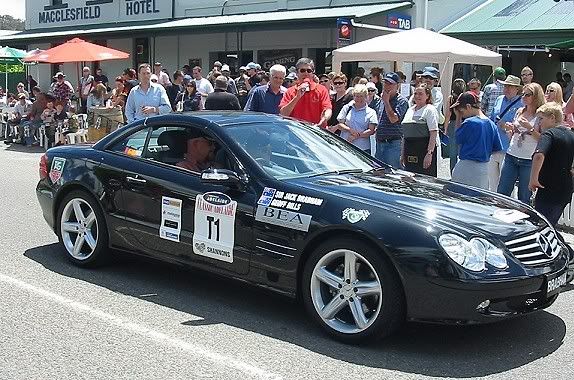 Sir Jack Brabham, Triple World F1 Champion, arriving at lunchstop, day three! 2005 Mercedes Benz SL 350

There are several classes for the event. All classes are separated by class start and finish cars, The classes include Competition, Regularity, Thoroughbred and Classic tour. Some of these classes are timed trials and not out and out competition. Without going into lengthy detail, those interested can read the finer points at the Classic Adelaide web site:


Needless to say it was a car fans dream. Cars from veteran to modern status, all competing in their own categories and some in more than one. I will be posting pictures I have taken on a regular basis. This will give you an insight into some of the great makes in motoring past and present. In the meantime, here are the first pics.





Now heres an SCX 1/1!





1973 BMW 3.0 CSL and 1974 Alfa GTV 2000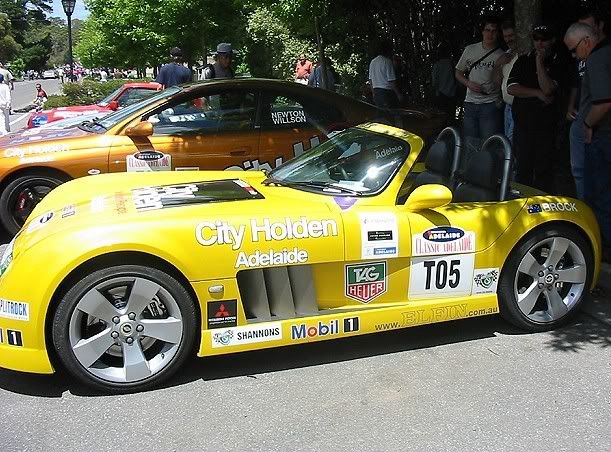 Peter Brock headed the field in the Elfin MS 8 Streamliner





Some early Italian Muscle! Ferrari Berlinetta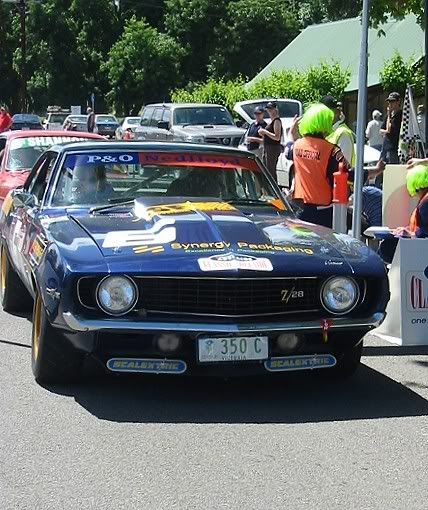 Some later American muscle, complete with Sunoco decals! Check out the Scalextric decals on the front air dam.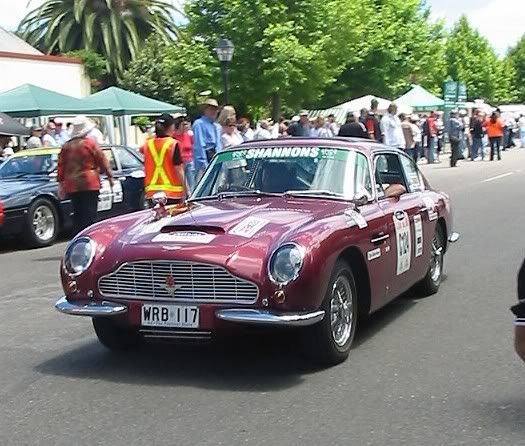 Aston Martin DB4 at the Macclesfield lunch break, day three.





A beautiful Datsun 1600 'SSS'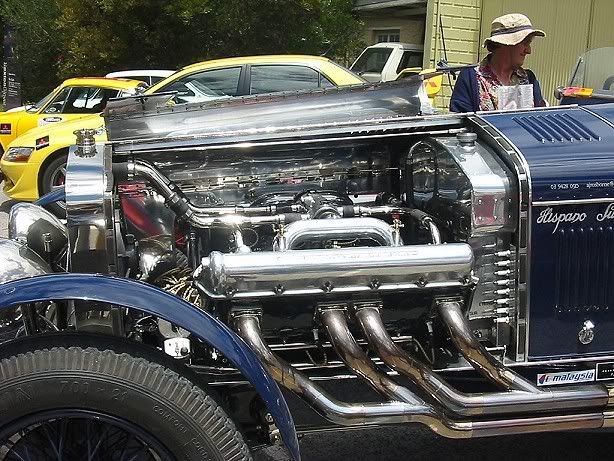 Prewar muscle from Hispano Suiza






And the Delage it was in!!!





So when do Carrera bring this out. One of several! at the rally!!






This beautiful example was a pure sight to see, wending its way down the Adelaide hills from Windy Point!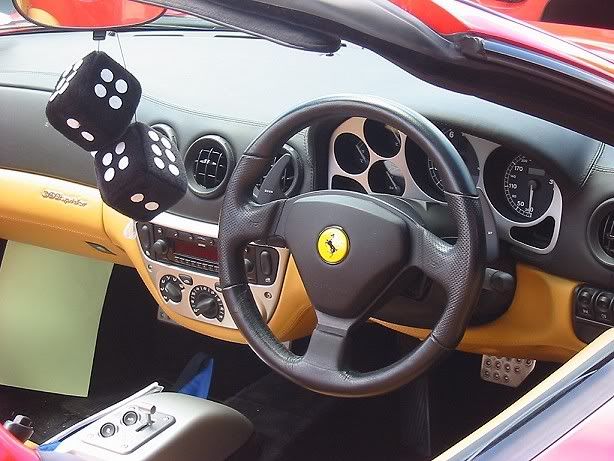 There is NO car too good for.....



FLUFFY DICE!!!








It just gets better!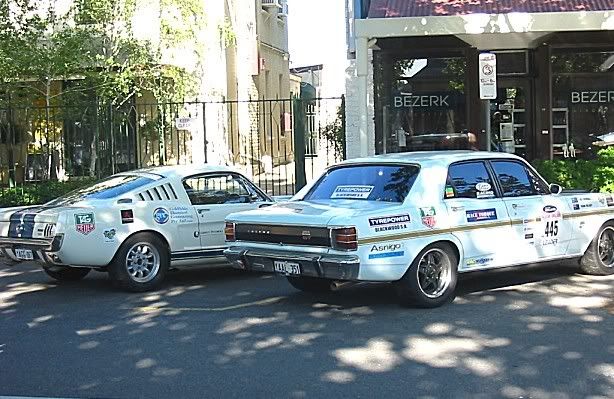 Aussie and US Muscle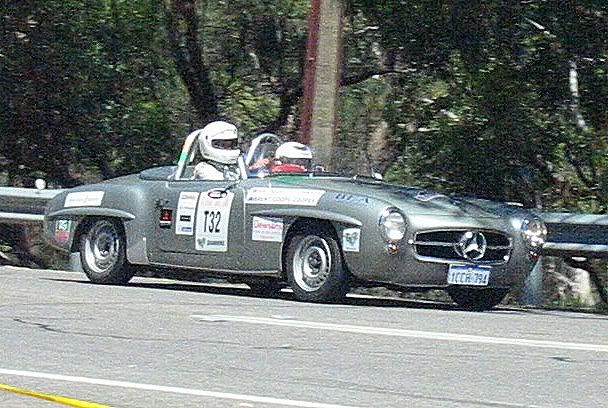 And it sounds good too!






Watch out for the girls in the GREEN HAIR!!






Art on wheels


17/12/05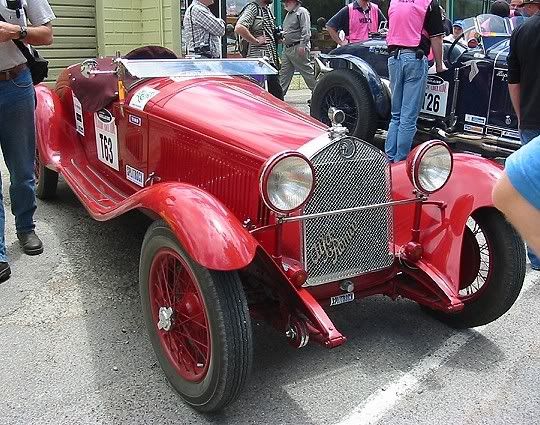 1930 1750 Alfa Romeo Grand Sport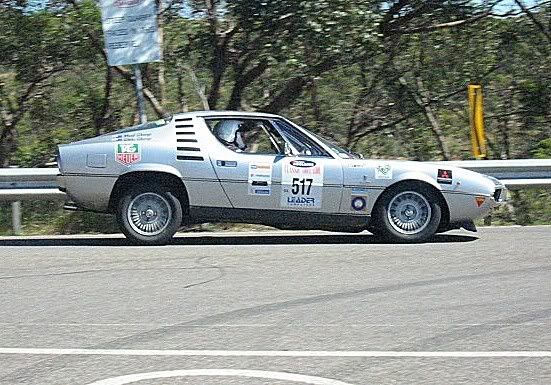 1974 Alfa Montreal V8






1974 Jensen Healy Sports






1970 Porsche 914/6




MG Metro 6R4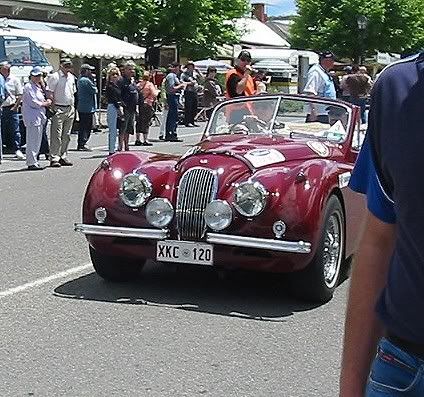 Jaguar XK 120 You can't get much more classic!



more to follow.....