A sunny day at Ormiston.
Posted:
Tue 12 Sep, 2017 2:38 pm
.
.
There are not many corners of the earth that can be described as idyllic but one spot very close to my home in south east Queensland could justify that title. Set in the most clement weather conditions with some of the best countryside and still only 25 k's from Brisbane's CBD is Ormiston. Historical as being the first place sugar was commercially grown in Australia and having some of the best and most fertile soil anywhere. But all these things are daily experiences for residents, so there has to be a way of breaking up the continuous utopian conditions.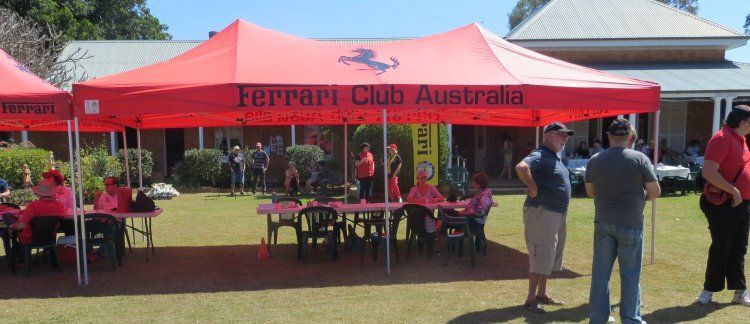 Fortunately, one of Queensland's and Australia's notable historic homesteads is in Ormiston, and as before they host their grounds to a variety of clubs and institutions, this is where it gets better. As noted in previous posts there is a steady stream throughout the year of events, including show and shine days for a wide variety of cars. This month it was the turn for the Ferrari club of Australia and disappoint they did not. So feast your eyes on the visitors for the day and note that the best place in Australia just got better!