Cartrix Mercedes W196



by

Phil Wicks



For those that haven't yet sampled the delights of the new Cartrix Grand Prix Legends series I will just lay a few tasty morsels in front of you.

The Mercedes W196 is available locally and comes in J. M. Fangio and S. Moss variants. I tried mine out on the track on Saturday and it was one of the most well behaved cars straight from the box! The motor has plenty of revs and the car was impeccable in cornering.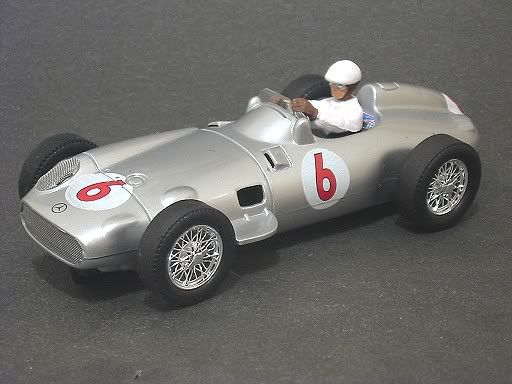 The car itself is fairly true to scale and has a good sized driver unlike a couple of recent releases from another manufacturer?! The only deviance from scale is the track and tyre size. The track is a bit wide but this is something that Ninco have been doing for some time now so we won't rattle the cage on that one. Also the wheels and tyres are a tad too small in diameter and a bit too wide.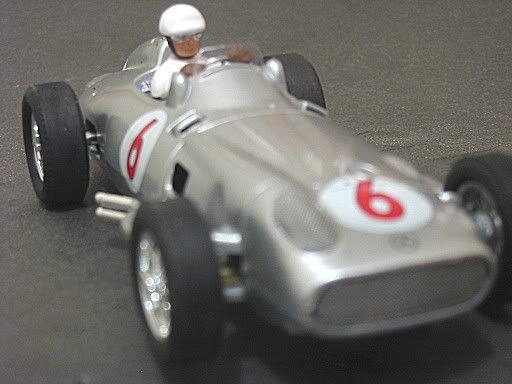 The Car is also a bit lighter than most but I have noticed Cartrix make a thinner body than the mainstream. A nice effect achieved too with the fine mesh over the grille and the air intake. I feel that Cartrix have managed to capture the feel of this model and also present a truly drivable car.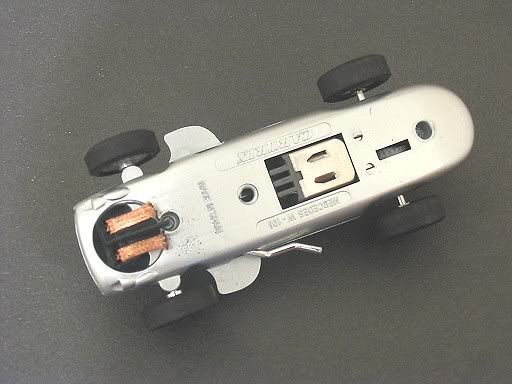 The underneath is very tidy too. The guide is a bit wider than the average offerings but is not too bulky 'a la' Carrera and others. This type of guide suites taped board tracks unlike some narrower guides where it can be a bit fiddley to get braids spot on for maximum cornering. There is also a small magnet between the motor and back axle. It is not overpowering and you can still get a bit of 'sideways' effect on scalextric classic track.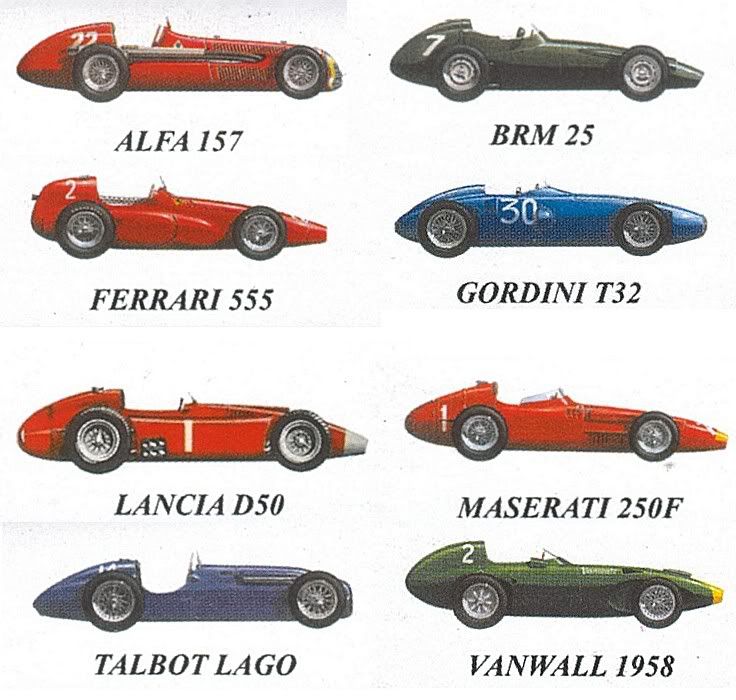 Best of all are the projected future releases, A number of classic cars in the line up, The French Talbot and Gordini are rare birds. The Alfa and BRM where very popular racing cars in the '50s and of course, where would the Ferrari fans be without the 555 "Squalo"
These models represent an era in motor racing which set it on its present course.

After the pre war politicising of GP racing and the huge government backed racing teams like the Silver Arrow mercs and Auto Unions, racing was at an all time low as 90% of the field became 'also rans' . When it was decided to run a world championship series it was envisaged that anyone could go out and buy a cutting edge GP car. The series of cars depicted by Cartrix were the truly off the shelf racers with manufacturers selling their wares to those that could afford it as well as fielding their own factory teams.


This series is Ltd Ed so, as always, If you miss out, You will have missed out.