Airfix Triumph TR4



I recently completed an Airfix kit conversion for a friend down south. It was the Triumph TR4a and although I had done one of these before, this one used the now trademark Wixwacing PCB chassis. The conversion was easy, having done this a few times now and the end result was very pleasing.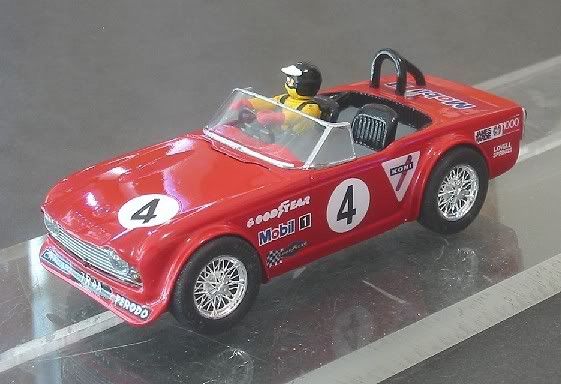 The track dimensions were widened as the original kit is true scale and very narrow. The motor and axle mounts are soldered directly to the chassis's copper surface and the whole was finished with Tamiya acrylic paint.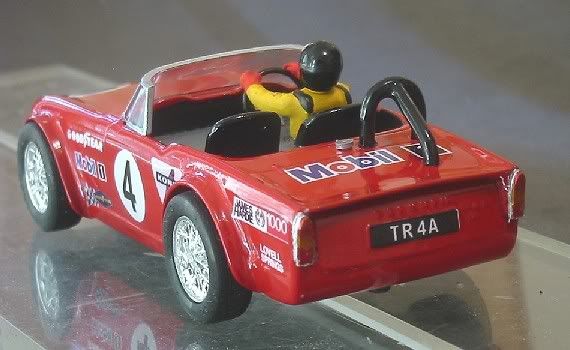 Wheels and tyres are Ninco classic and the guide is a Ninco sprung guide. The axles are Ninco and the contrate is a Scalextric standard 27z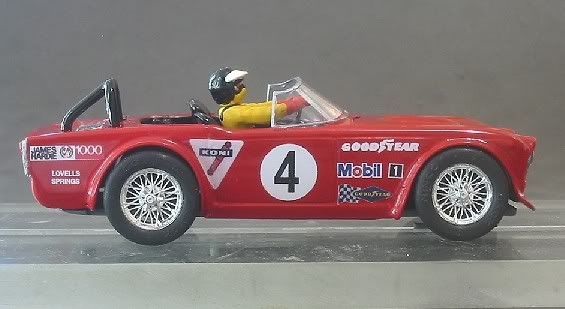 All that's required now is a few careful laps at a friends track, probably some minor fettling then of to its new owner.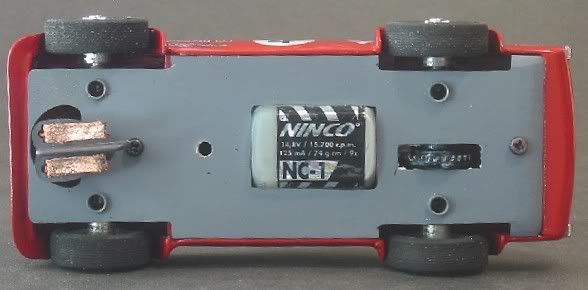 I've slowed up on the scratch building of late but I have recently started an old project, a Ford MK1 3 litre Capri and in a couple of weeks back I bought the Monogram Snap Fit '68 Pontiac GTO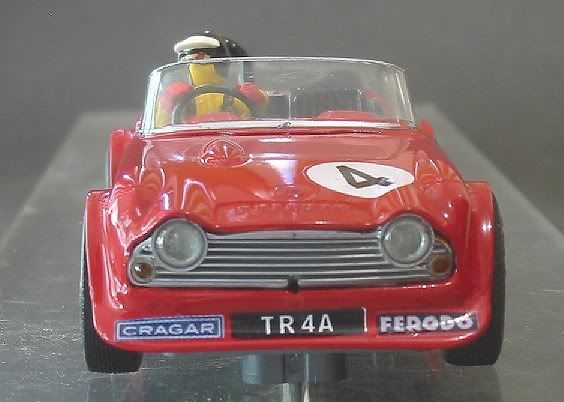 But don't hold your breaths, these are strictly in their own time!!