Airfix Porsche Carrera 6




By

Phil Wicks




The body was amongst a load of junk in an Ebay scrapyard purchase. It is an Airfix 1/32 dating back to the late sixties. Both headlight covers were missing and new ones were fabricated from the clear plastic of a Ninco spares pack.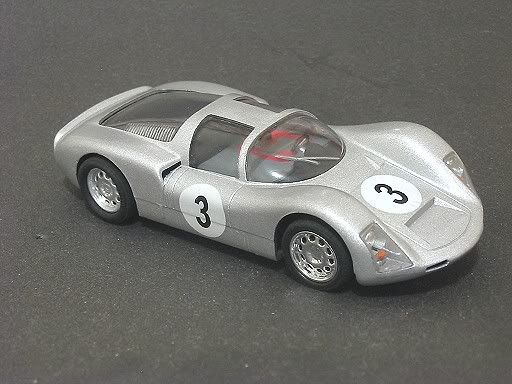 I searched for some time for some decent wheels and eventually settled for some Cartrix BMW wheels. The wheels are remarkably close to the pressed steel rims used by Porsche on their Sports and open wheelers in the early sixties.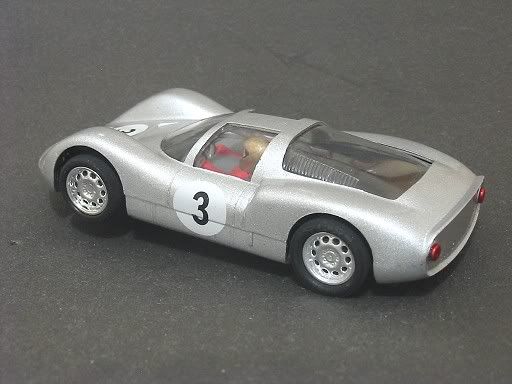 The driver is courtesy of Fly and the wheels, as mentioned, are the Cartrix BMW Z5 rims. Rear tyres are SCX type 7's and fronts are the original Cartrix. The body is finished in Tamiya bright silver acrylic and has some simple 60's style roundels and numbers courtesy of Pato's. The whole lot was finished off with two coats of Tamiya Clear.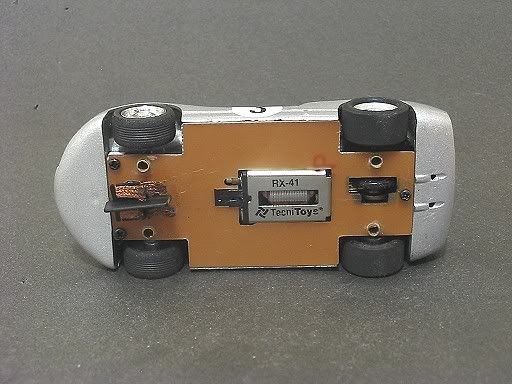 This is the first chassis I used PCB on. The motor is a left over SCX RX41 with a ten tooth pinion and is soldered directly to the board. The front and rear axle mounts are the same as the Chaparral and also soldered directly to the board. The guide is not as free as I would like it but I have updated the idea and will use a Ninco sprung loaded guide.

First impressions on a local city track were encouraging. The car is very predictable and is still a bit tight in the pinion/crown wheel area. Even so, it did an 11.9 at Lindsay's on its first outing and I fully expect it to do mid elevens with the new guide and when the running gear has bedded in.