Hello
I have my first routed track available if anyone is interested - it is on a 2400x1150 board.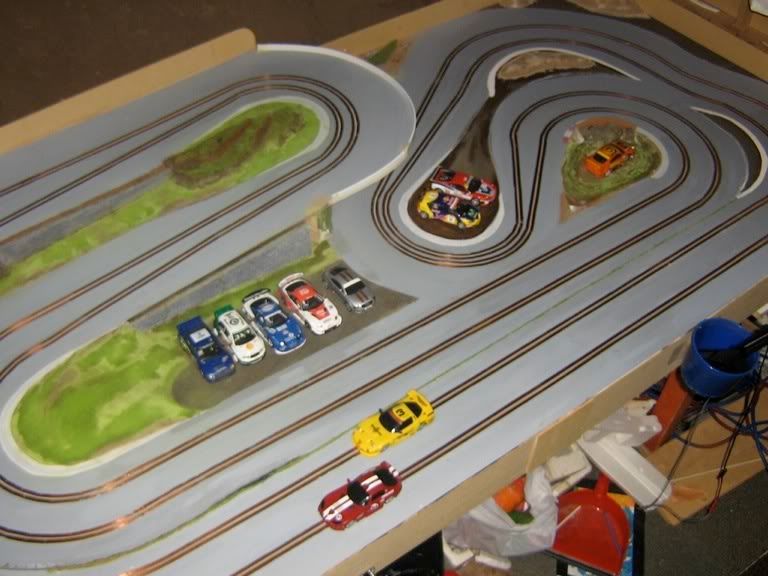 video of it running are here -
http://s270.photobucket.com/albums/jj11 ... I_3367.mp4
it is on a pine frame - so there is a bit of weight to it. Will fit on a trailer for transport. Wiring will need a bit of reconditioning I used RCA plugs - it had brakes. Can also offer a couple of new scalextric controllers if you need them...
cheers
David