Excitement! Brilliant! Fantastic! these were just a few of the words that were used by the 11 teams of drivers that entered last Sat Le Mans race at Racing Cars Eagleby and finally, after 2 successful seasons at the top Fritzy was finally toppled of his No 1 spot by Kiwi Racing Team headed by Mike O'Leary who after the first class of racing (BTCC) was only sitting on 13 points,with top place getters being Phil (Wicks Racing) 24 points, The Stig on 22 and fritz on 21.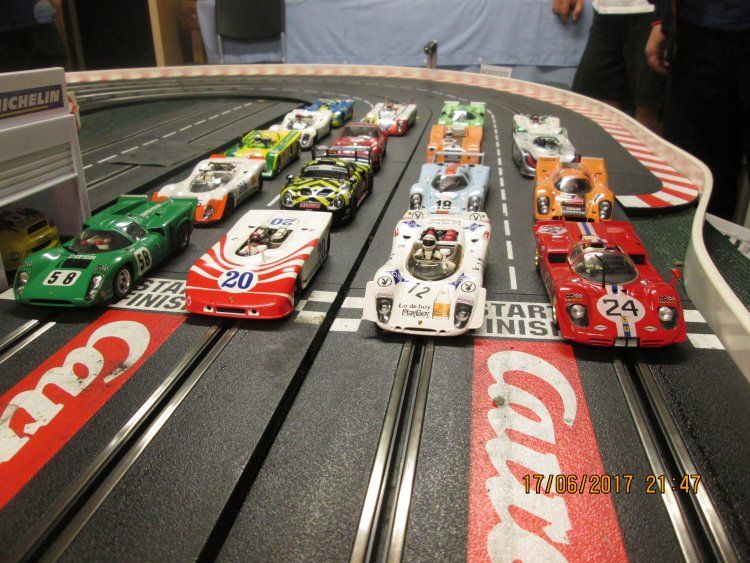 Other famous teams were in attendance namely:
Tiny Tim Racing, The King of 1 2/4 Walternator, Peter Perfect a late entry from the bayside, Twin Cam racing from up north, also from north were, Bobs Boys racing, Kennys Racing Team, GlenP racing, all driving brilliantly, to take the remainder of the points. The LeMans Classic cars turned out in force with some 44 cars taking to the grid, (see attached pics). The top place and point scorers were GlenP racing, Walternator Racing, and Wicks Racing, after 2 rounds, the cup holder was looking nervous!

Enter the GT cars and some night racing into the mix and things began to change, with Kiwi Racing taking the Maximum points plus a bonus of 10 points suddenly putting Mike only 1 point behind Wicks racing ( 59-58) who now was only 1 point behind the infamous Stig sitting on 60! and champion Fritz sitting on a lowly 47 the gaps were closing, all through both Pro and Am classes, now, with Perfect Peter also on 47 just 5 clear of Walternator!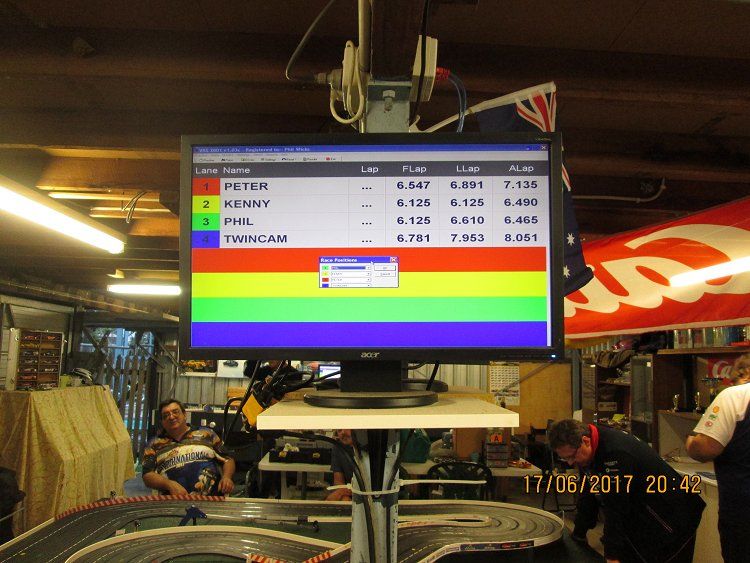 So finally we arrive at the LMP class, which produced some of the most exciting, and closest racing, ever witnessed at Racing Cars Eagleby, with some incredible and excellent drives, by ALL drivers, look at some of the lap times, and heat results where drivers would cross the line side by side! talk about heart rates going up, it was incredible!



So many teams, took out wins in these heats that the points available were spread very evenly and the top point scorer was the Stig 22, Kiwi Racing 21, Peter Perfect 19, Fritz 16, Glen P 15, Kenny Racing managed to gain 13! Wicks racing 11! the other teams all sharing the remainder!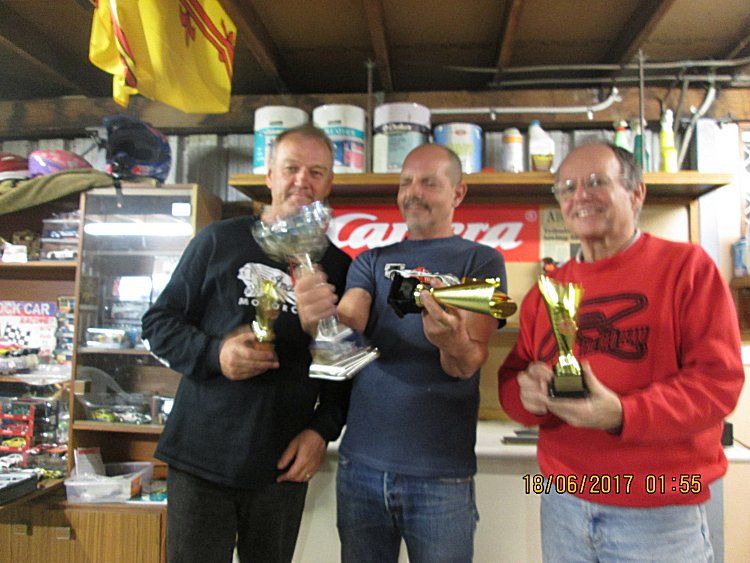 So after a short break to add up all the points after 4 different classes, and some 480 laps per team this was the final results.
In first place overall, and top Pro team was Kiwi Racing with 79 points, 2nd place with Wicks Racing with his new nickname "Old Man" showing the "young guns'' how to do it, and accumulated 70 points, 3rd place went to GlenP Racing from the ''North'' with 69 points, (no comment)
First in Am class was newcomer Peter Perfect racing with 66 points, 2nd place went to Kenny Racing with 44 points and finally in 3rd place was Tims Racing on 33 points.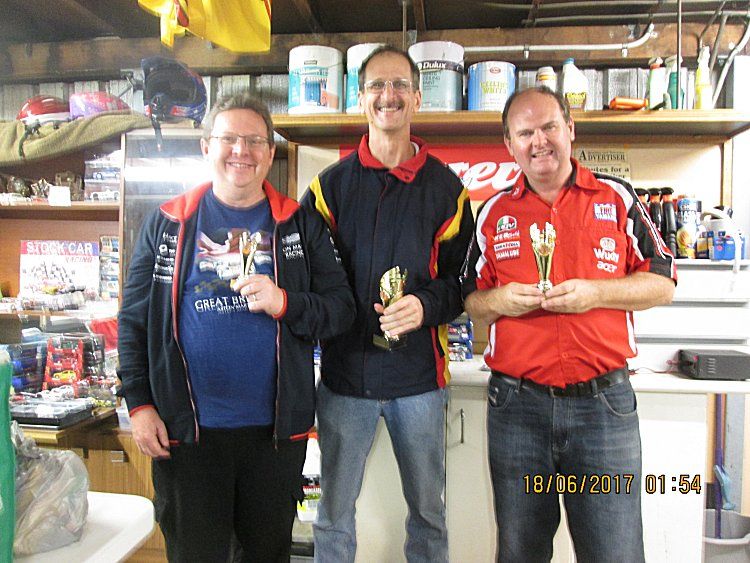 Prizes were awarded to the 1st place getters in both Pro and Am classes which consisted of brand new Carrera Cars! all other drivers were handed a medallion to show they were all indeed fine drivers, good sports, and above all else we ALL had F.U.N.
PS. we even had home made scones, with whipped cream and strawberry jam!

Next Sat classes will be as follows:

Class 1 Ninco NC1 Touring Cars (board track)
Class 2 Scalextric BTCC (modern only) (Carrera Track)
Class 3 Slot It Gp C cars ( Carrera Track) on reduced voltage!
Class 4 Carrera 1/24 GT cars

Practice from 1pm racing from 3pm Cars are available for those who may not have the cars ok

If you would like to join in the fun between Brisbane and the Gold Coast, Call me now on 0404 927381

Chris