.
.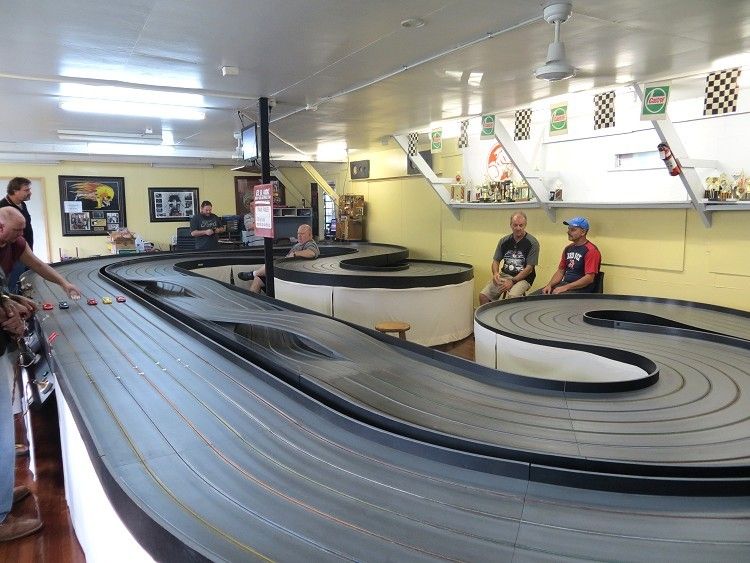 A fantastic turnout for the inaugural Q32 meeting with 15 racers in attendance. Three classes chosen were Gp1 GT, Classic Trans Am and Can Am cars. Racers started arriving from 13.00 hr onwards and came from as far away as the Gold and Sunshine coasts. After many hours hard work Tony and his offsiders have got the track running at maximum efficiency and the evening pretty much went off without a hitch, Especially the race management system which I opted to run in 'round robin' mode. This gives all drivers a break after their race heats, allowing for any fine tuning and race preparation for their next heat.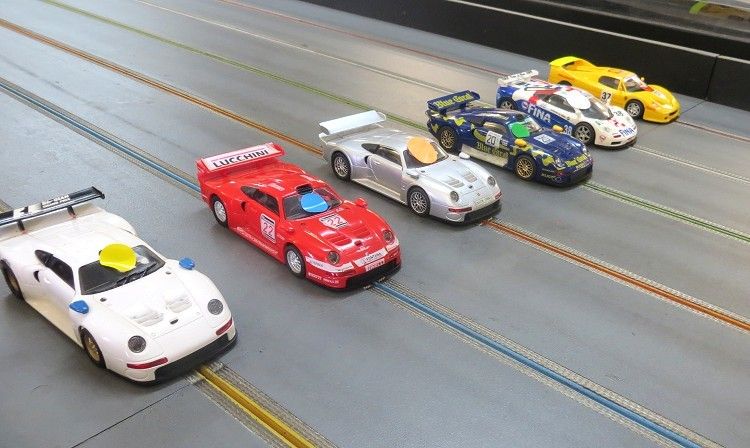 First up was Gp1 GT's, this is a local class where original NC1 GT models are re run on 13v lane power. Not spectacularly fast but quite gripping to watch as models vie neck and neck, lap after lap for supremacy. NC1 could well be the closest racing we do and it gives the newcomer an opportunity to successfully compete with the seasoned racer.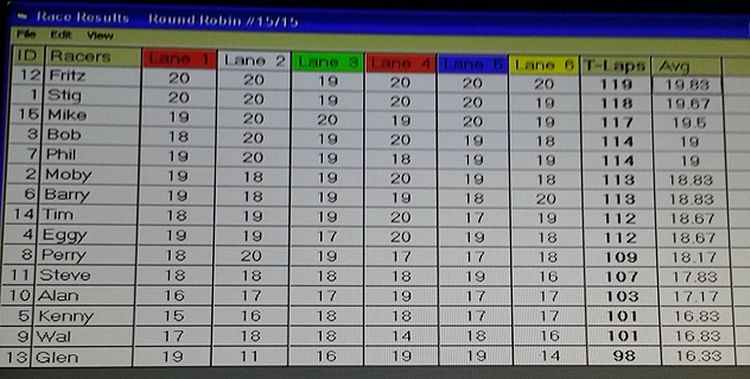 Eventually after fifteen heats of twenty laps (about three and a half minutes per heat), the Trackmate race management system was unerring in its accuracy and line honours went to Fritz with his 2 kilo model (only joking Fritz!) after only seconding in one heat.







Next up was Classic Trans Am, this was a bit faster than the GT's and it showed in the level of incidents, but eventually people settled in and across all lanes the racing got steadier. This time it was Stig's turn to clean sweep the results leaving Fritz the runner's up position. A good showing by Wall and Mike against stiff opposition and I managed a fourth spot and only drove one heat as kitchen duties called!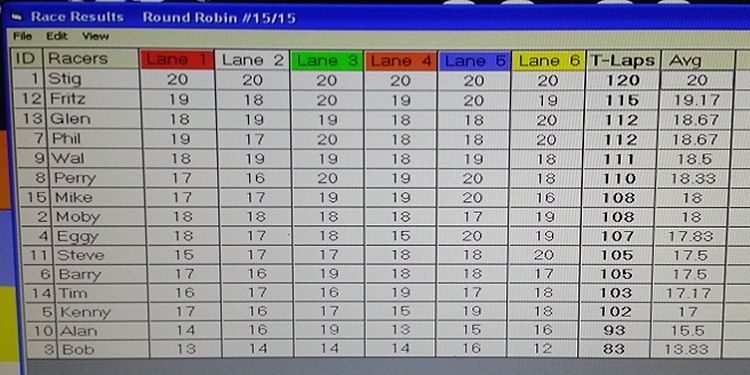 A break for supper and sustenance gave way to race three which was Can Ams. As expected this was a very quick class and possibly the 'Eggmeister' was one of the few non Carrera racers which turned out to be competitive. But, as mentioned, it was a Carrera slotfest and if you were racing anything else then you weren't in the pack. One issue which came to light was that the dead strip lap counting feature does not record Carrera digital models. To get them to register the digital chip in the model has to be by-passed. This is a simple operation once the body has been removed, by simply joining the motor and the guide loom plugs directly together.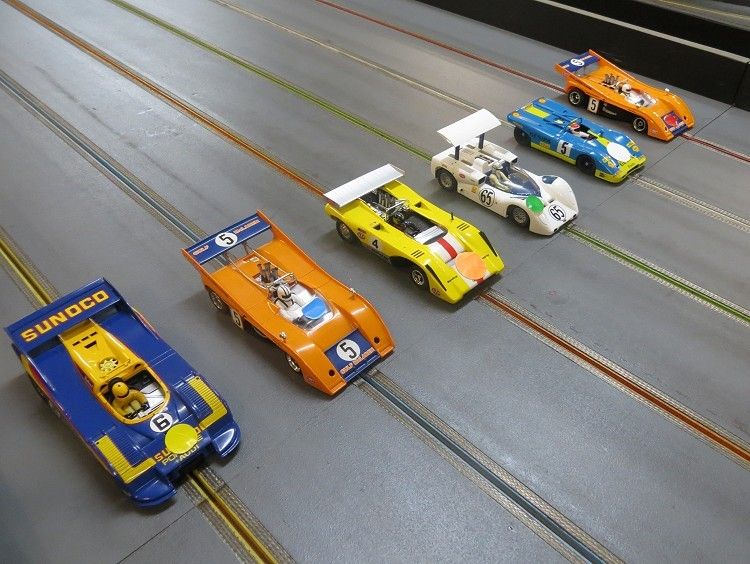 This was my turn to shine as my M20, freshly shod with MJK's took the lead quite convincingly, showing exceptional handling in the high speed sweepers. Surprise to see Kenny in second spot, and an exceptional race by newcomer Alan who I think had been kitted out by Glen. Well done guys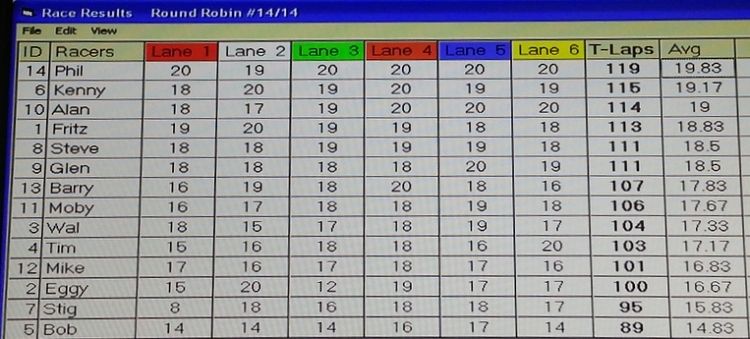 So, all to soon the racing was over and a long slotcar day finally came to its conclusion. All were a little in awe of the track and congratulations to Tony and team for putting it all together. In appreciation, the host held a little 'lucky door prize' raffle for the competitors. The race management system behaved impeccably on what was its first real test in non bracket racing mode.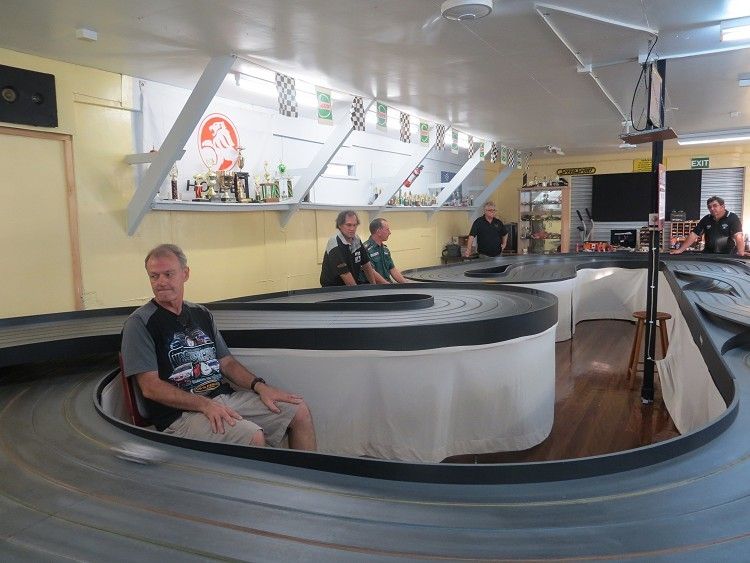 Many thanks to Tim for asking us to host a Q32 round and many thanks to all Q32 racers who turned up to do battle. We look forward to being invited to do the same again sometime in the near future.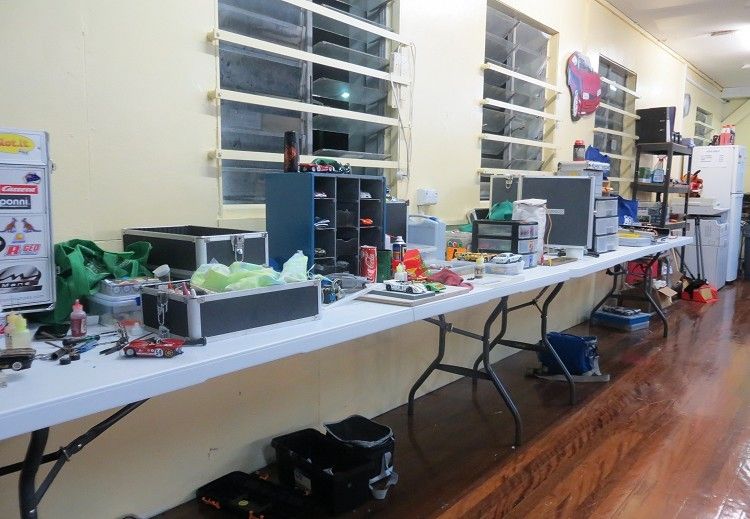 Q32 specialize in 'out-of-the-box' racing for a wide range of ready to race models like Scalextric, Fly, Ninco, Carrera SCX and many more. If you live in the S. E. Queensland catchment and would like an invite to either Q32 or Wynnum Slotcar Centre's future events, please pm me this board or contact me on pwix@yahoo.com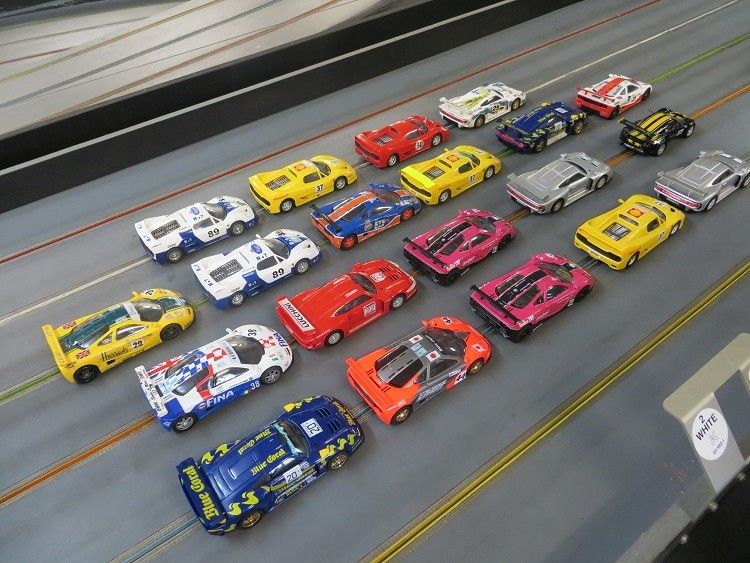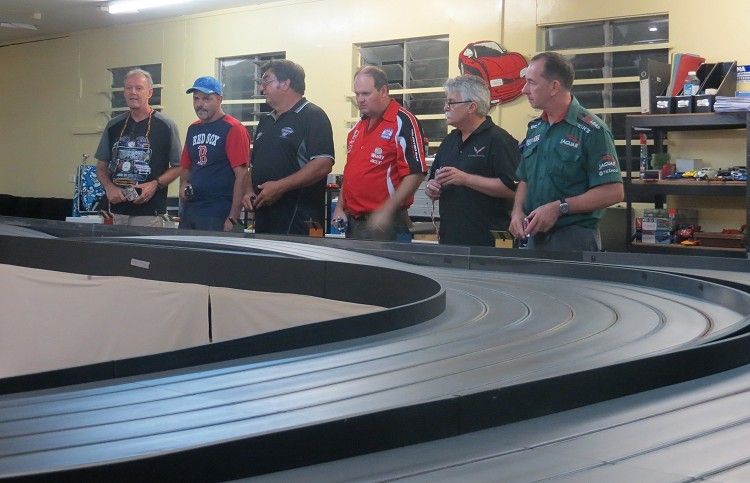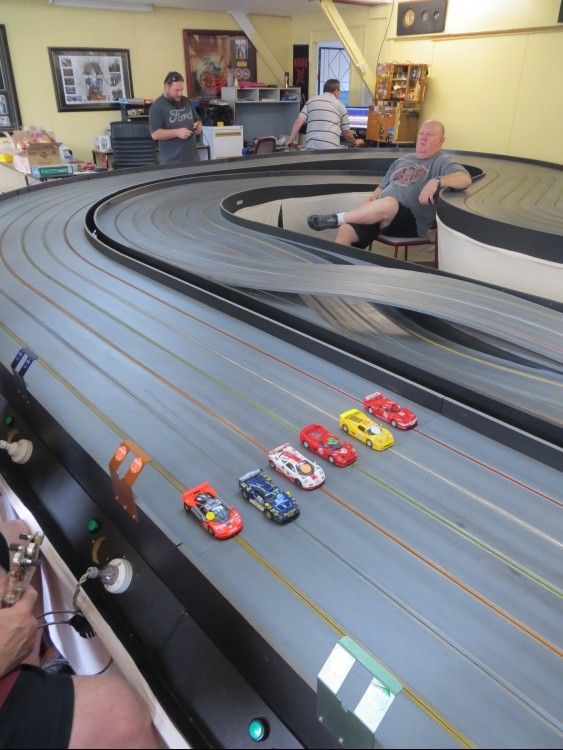 Till next time

Phil