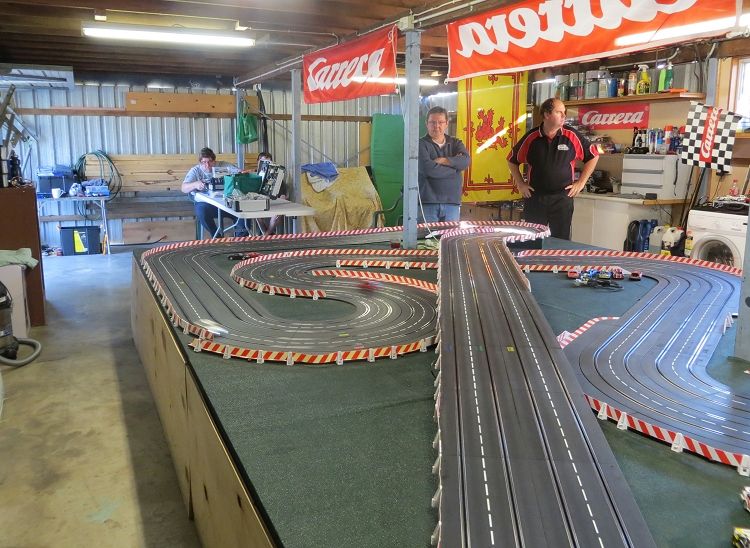 For those that missed it there was a gathering of the faithful at the Four Seasons Slotcar Club at Eagleby. Three great classes chosen, aimed at the home racer / collector; and an unsurpassable track to run it on. Also a good turn out of 11+ entrants to ensure plenty of strong competition.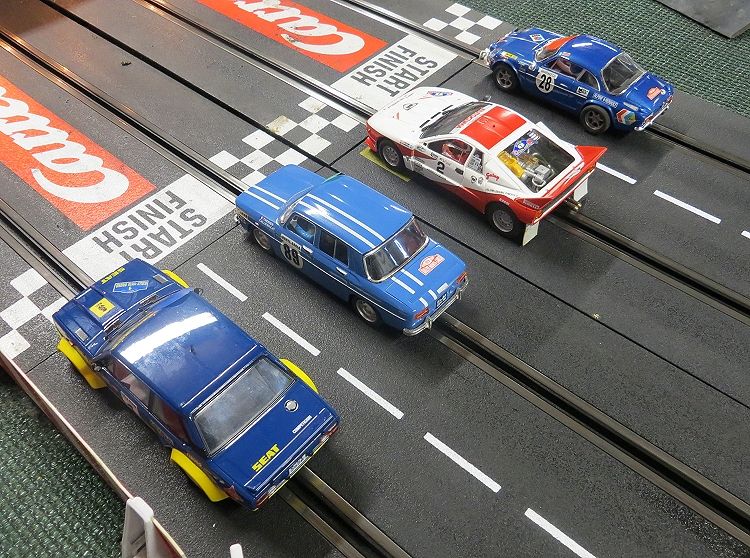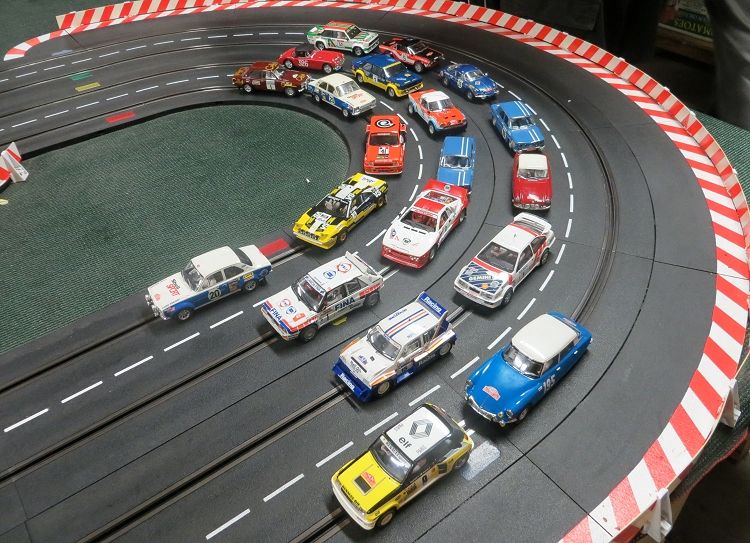 First up was Classic Rally. A good choice across the board with some choosing to race more than one model. But it was soon apparent which were the dominant models. The range covered SCX to Fly as there is an 18,000 rpm motor limit. Eventually, Fritz succeeded with his Scaley Ford Escort with Perry a strong second with his Renault Five. I managed a good fourth with my hitherto unraced Renault 8 after my SCX MGA shed a tyre in the first heat




Classic Rally results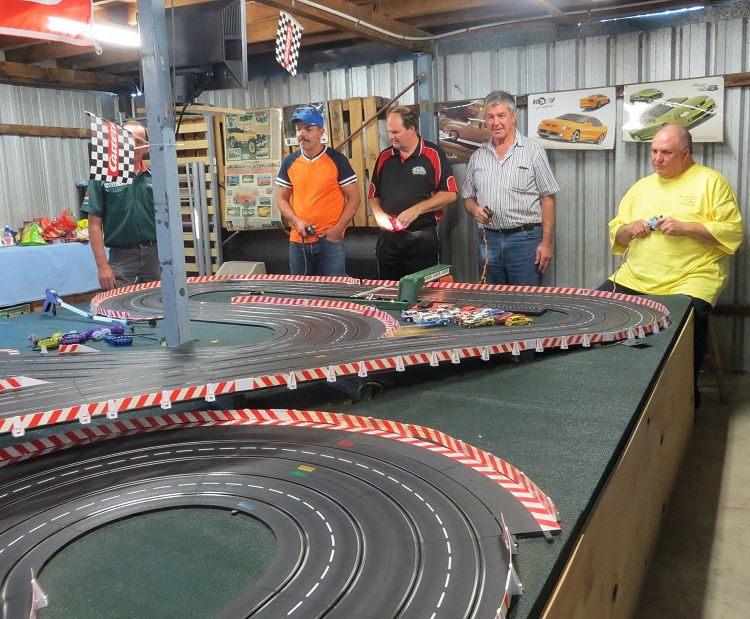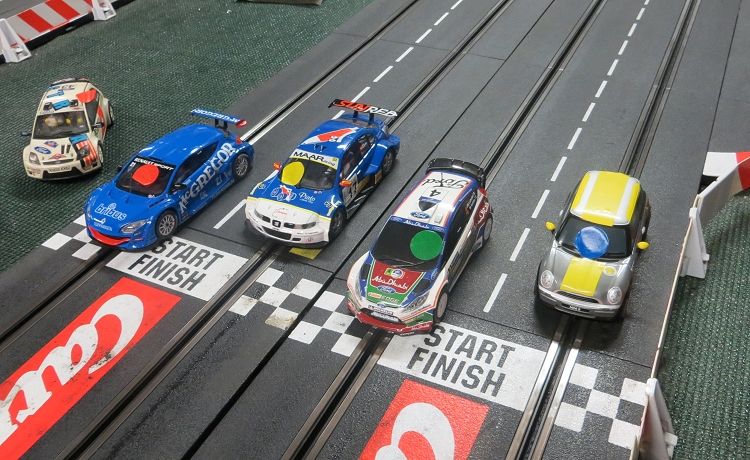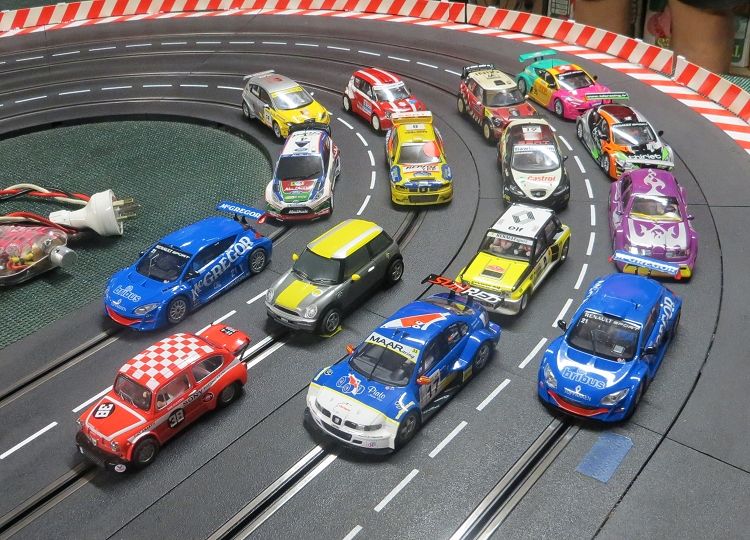 Next up was hot hatches and modern minis's and again, with more than one racer trying more than one car, there was a great diversity on the track. Car of note was a pimped hatch raced by Bob, it even came with a full compliment of black light under the sills and was only missing only the 'doof, doof', it looked good on the track but failed to impress in the results. This time it was my turn to take the race win with a debut run by my SEAT 600 Abarth Straight from the box!




Hot hatch results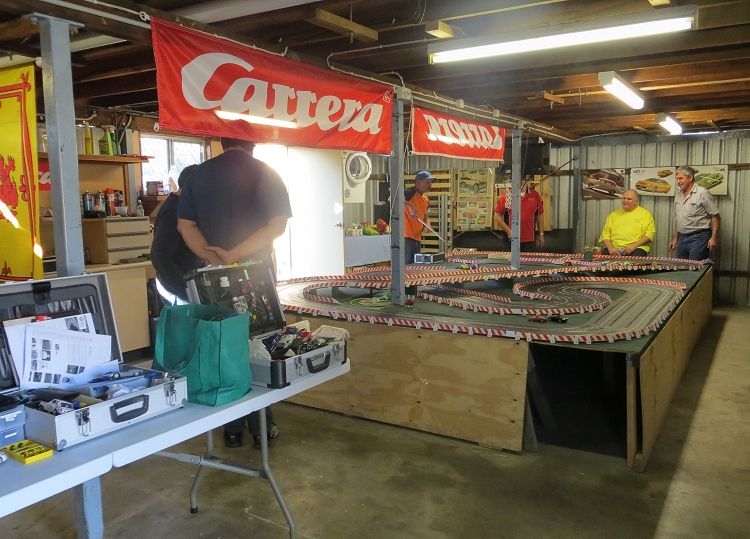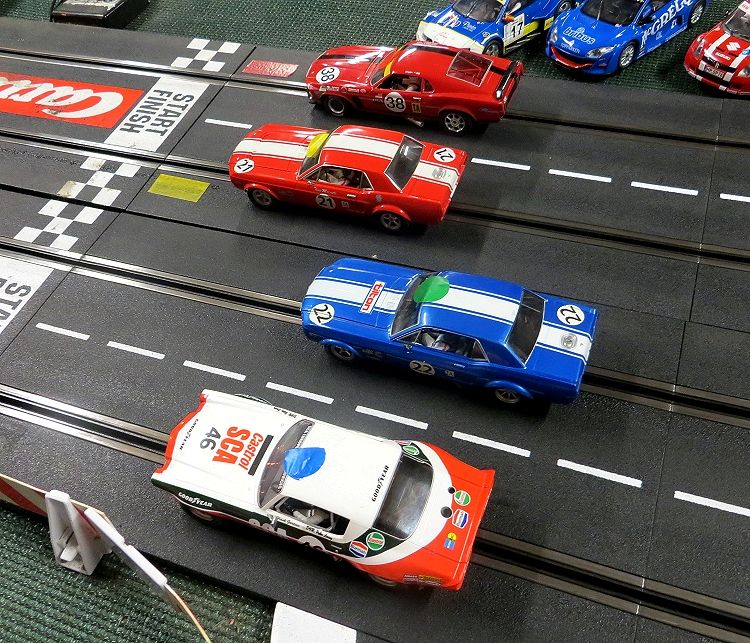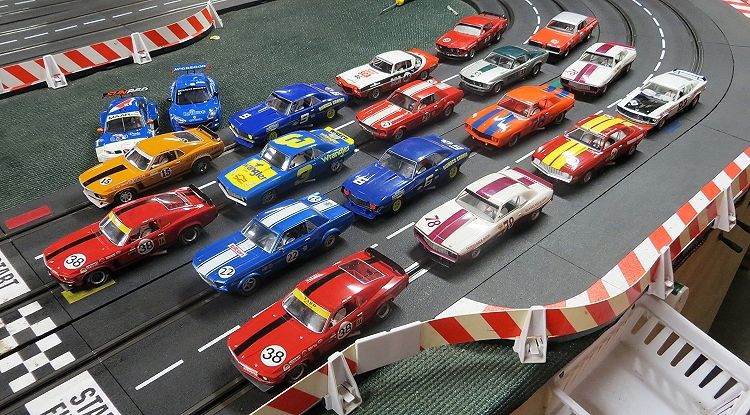 Last up was the puissance event, This was for Classic Trans Am and again a magnificent entry list with most models making it to the track. From the the word go it was Chris and I trading fastest laps with our Scaley Mustangs for the first half of the forty lap heats with Chris pulling out a short but significant lead. Eventually, a couple of laps from the end, Chris came unstuck, allowing me a clear shot at the finish. Amazingly within a short space he had pulled back the couple of metres separating us putting in a 5.1 sec lap, and we crossed the finish line half a car apart!




Trans Am results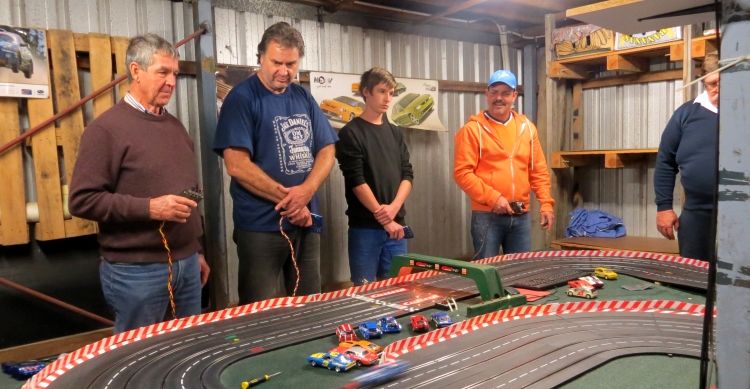 If you live on Brisbane's Southside and would like to join in the slotcar racing in this region, contact me on this board or email me at pwix@yahoo.com. We race out-of-the-box models with little modification and a strict motor class. Blue printing and tyre upgrades are allowed and the three motor classes are Gp1 (NC1), 18000@12v, Slotit 21,500 @ 12v