.
.
.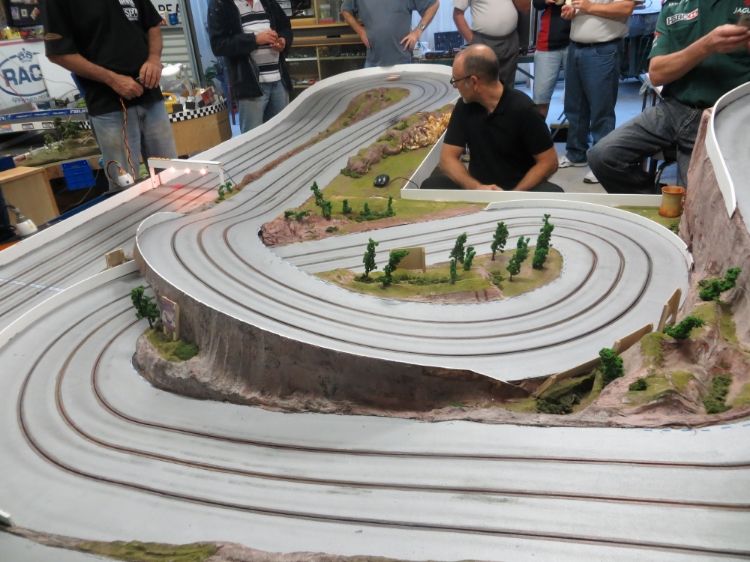 With the new track firmly in place at Logan City, south of Brisbane, it is inevitable that a rowdy bunch of slotistas under the guidance of Greg were going to have some fun on the new track lately installed at the LCR venue. As yet unnamed, the track was still ready for some very technical non magnet racing and four great classes were on the card for the event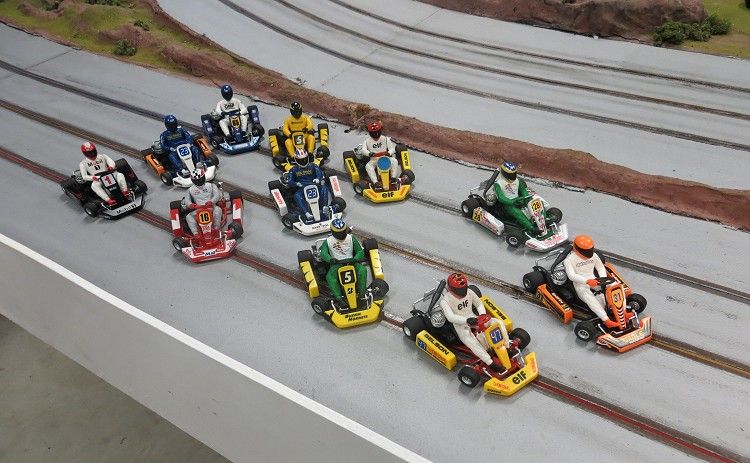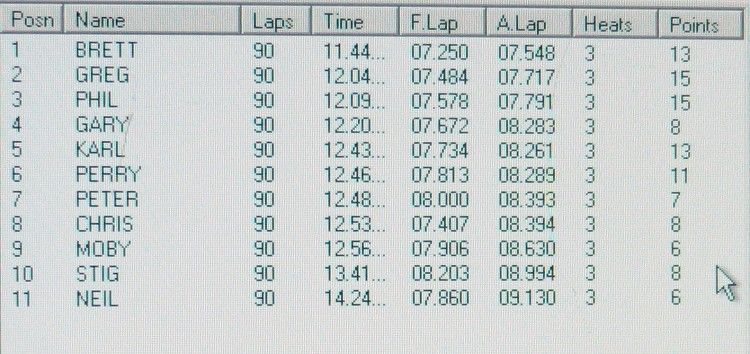 First up was Karts. this was round three of a six round series to determine who was champion Karter. At this moment in time it looks like the new release karts from Ninco have the slight edge over the older ones. There is no mechanical reason for this but are we ready to accept that Brett really is that good!! Mmmmmmmmmm?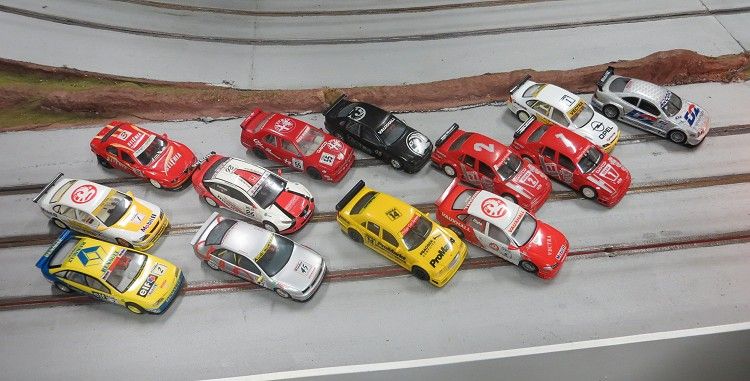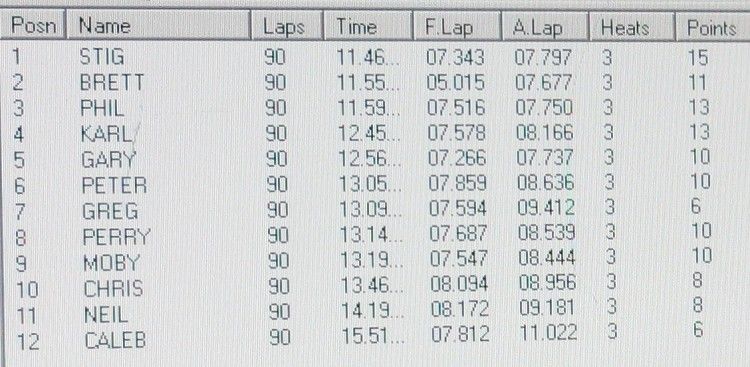 Next up was European tin tops initially meant for the Scaley TOCA models, but due to some odd entries the winner was an NC1 CLK Mercedes. Not the quickest on the track but certainly a peach to drive. Staying on was the name of the game and that was what the Stig did!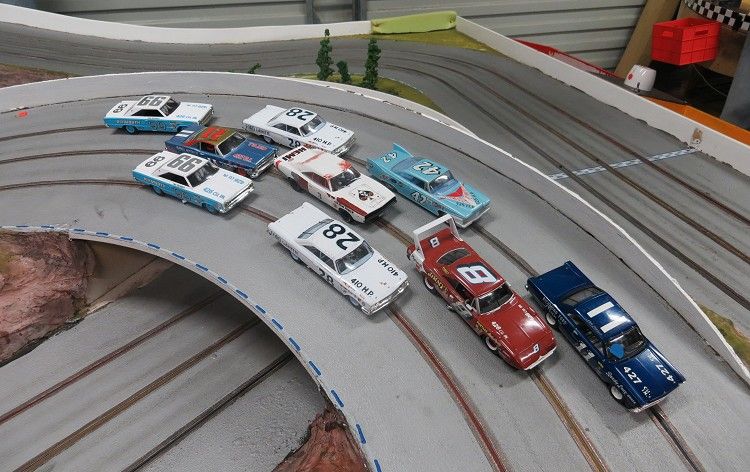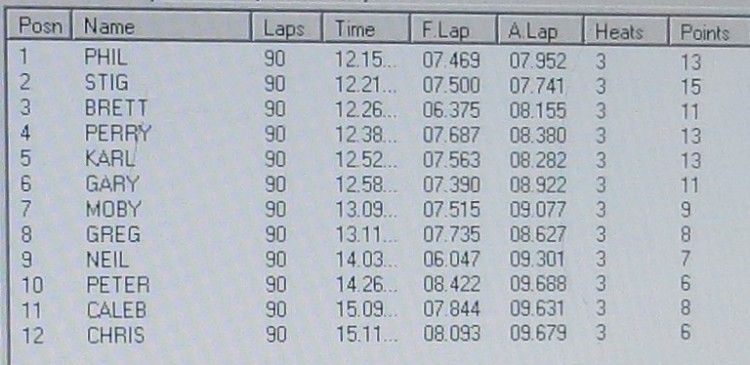 Third class was Classic NASCAR. These are normally raced magnet style but it didn't matter what style the model was as the track is copper braid; so it was a case of as many magnets as you like! A good run by most but eventual victor was Phil running his Galaxy with some fresh Paul Gage classic tyres. Go Phil! Go Paul!!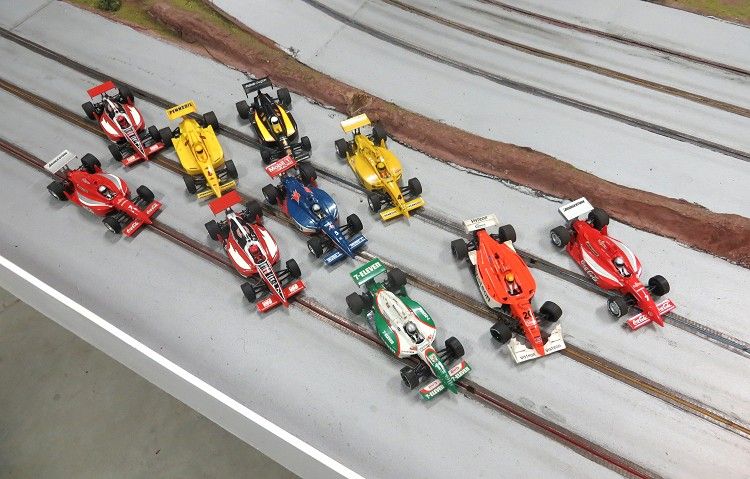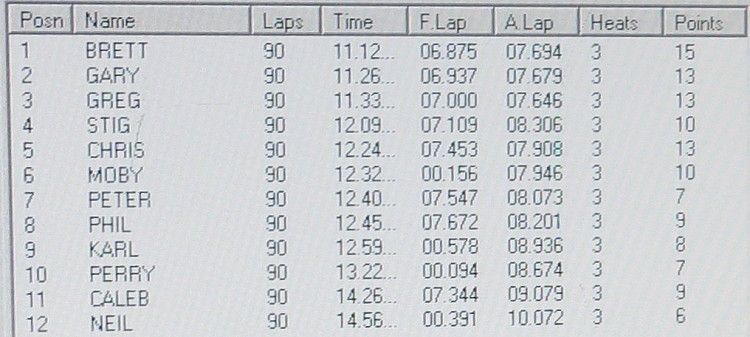 Last but not least was the challenge of the evening. This is always open wheelers. The merest sniff of another model within six inches normally sees both models deslotting in spectacular fashion, which is basically what happened more than several times. Those with steely nerves and those with racecraft skills came to the top of the pack, the rest languished in what can only be described as a slotcar melee. And it appears that Brett really is that good?!

No matter, there is always next time!