A good bunch of guys and some prize classes is the best combination for slotcar racing and week after week the LCR achieves this. Just to show what I mean, check out the classes and results
First up was a mystery race in the shape of four Scalex minis suitably doctored and left on each lane for the attendees to test their skills, and just to make it interesting the class was run backwards!! A good result, and not just because I won!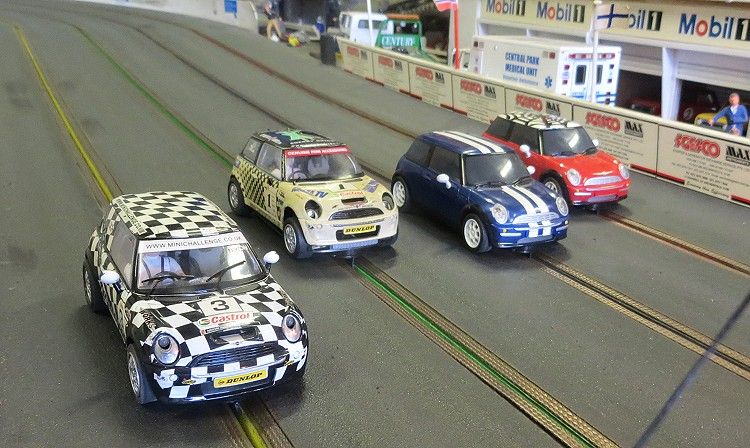 Next up was another classic class which fast became a favourite. Close racing to with karts finishing seconds apart. Favourite and last time winner Neil couldn't quite pull it off this time. Better luck next round. This class is the new 'Challenge' series which should provide plenty of entertainment.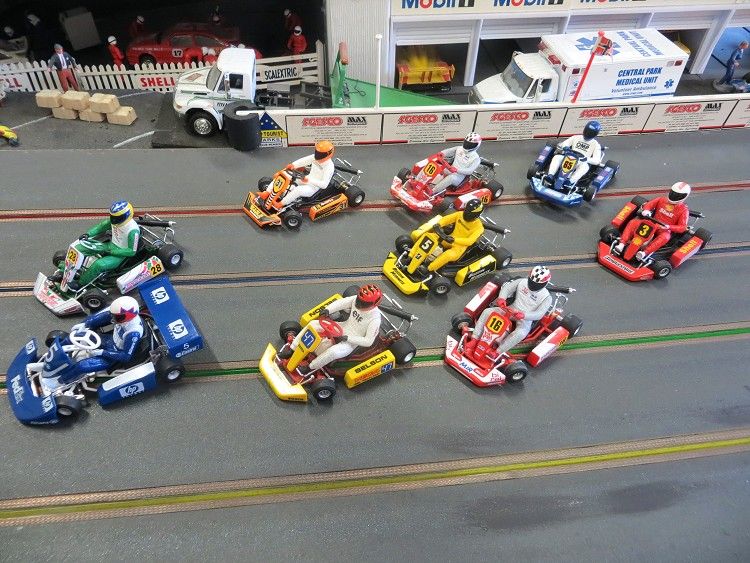 Time for things to get a bit more serious so the class speed was taken up a notch with European Tin Tops being the class. This was raced as a Challenge series some time back and has remained a firm favourite with the regulars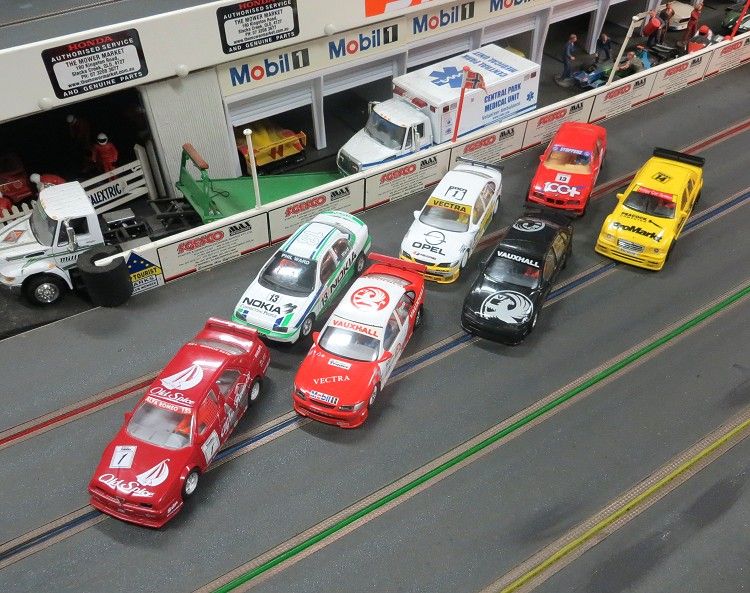 With the evening ticking on the speed was ramped up yet again and the more serious magnet cars were rolled out. This time Classic NASCARS were the cause of plenty of pile ups with some drivers behaving like mobile chicanes. The best got to the front and stayed there in spite of the mayhem!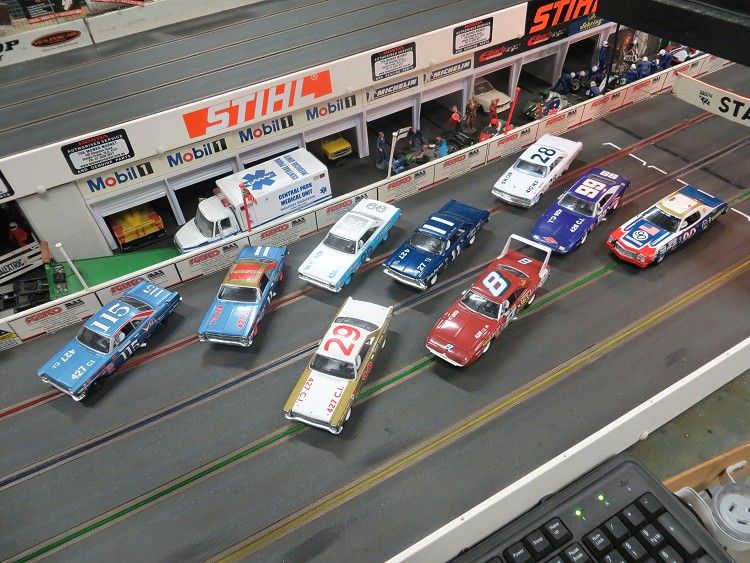 Lastly, the premier event with the Classic Trans Am's took to the track. It was time to take the Pioneers down a peg or two which I managed to achieve with my Scaley Mustang.......this time!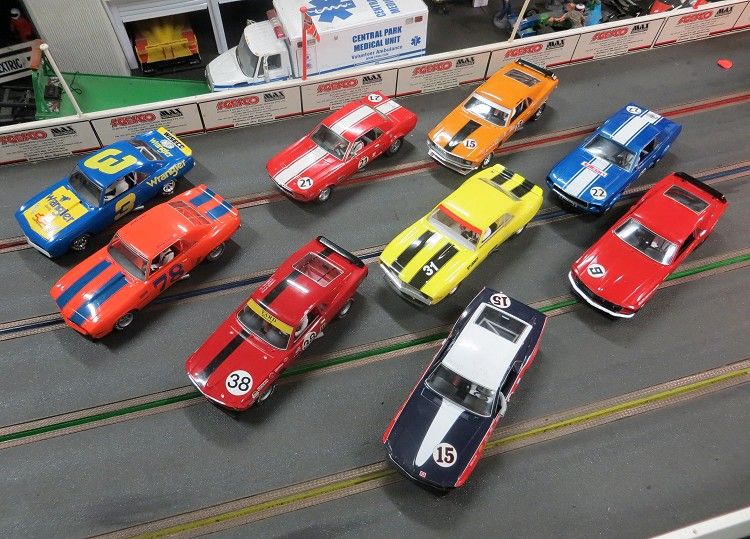 Many thanks to Richard and Rick who made their first appearance, hopefully we will see you guys again.