G'day all,
Once again an impressive turn out for some (literally) classic classes at the LCR. Races are fixed motor classes (18000 rpm) and heats are usually aimed at being about three minutes in length giving each race about a twelve minute running time over 160 laps on the magnabraid/ferrador track.
If my memory serves me well Modern Rally was first up. Some very drivable models in what was to be a very quick race. check the results...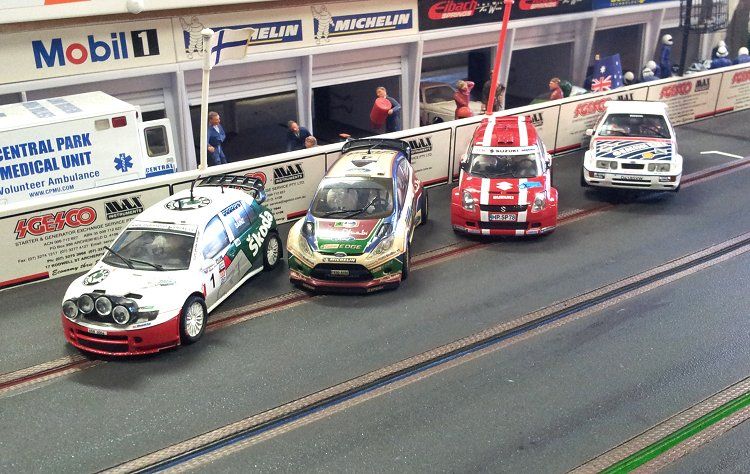 Moving on to the next event I think it was Can Am, again, a quick class with Mr Carrera's products swamping the field.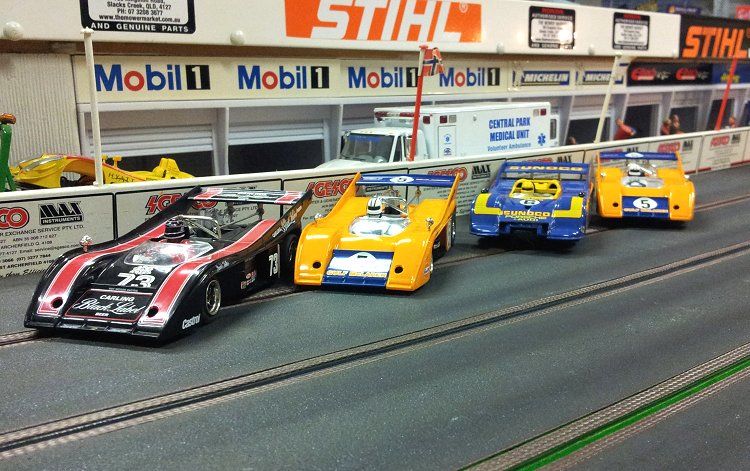 Next in line was Classic NASCAR and this time Mr Monogram Joined Carrera in putting on a show for those gathered.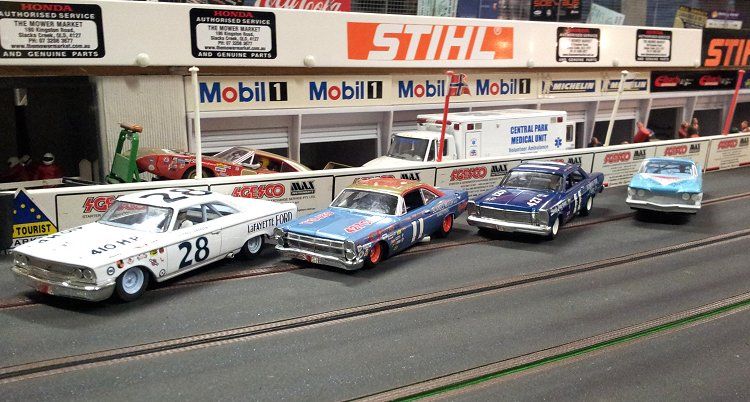 Last up was the blisteringly quick Trans Ams. Again a very close race where no brand dominated.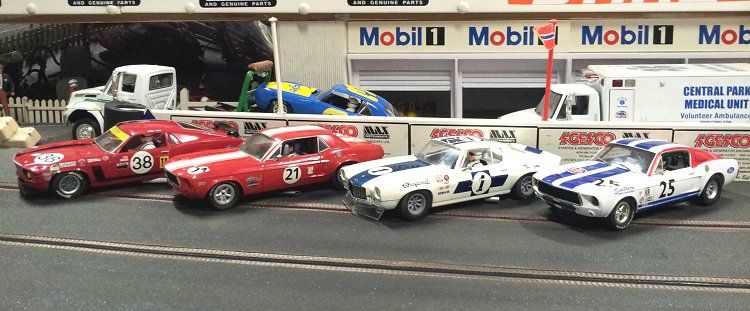 If you live on Brisbane's Southside and would like an invite to racing or our test and tune evenings, please contact me this board or email me at
pwix@yahoo.com