A good meeting by all accounts and as it was the second race meeting in the month it was non magnet time. I was unable to attend but my newshounds kept me informed and although they may not be in the evening's running order, here are the classes and results. First up were the 911's and Gary didn't have it all his own way even though he finished ten seconds in front. The next three finishers were separated by less than four seconds after thirteen minutes racing. Well done guys.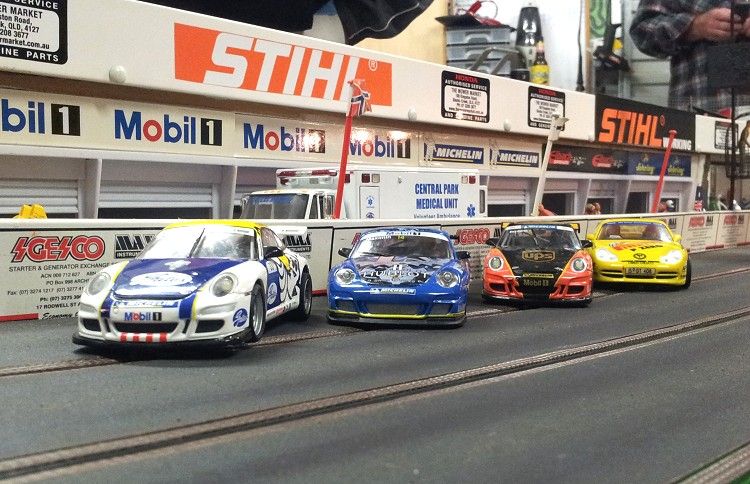 Next up was the perennially popular class of Group 1 Rally for Ninco motors rated up to 16,000 rpm. Again it looks like Gary took the win with his very quick Evo 7 with Greg and Perry not too far behind.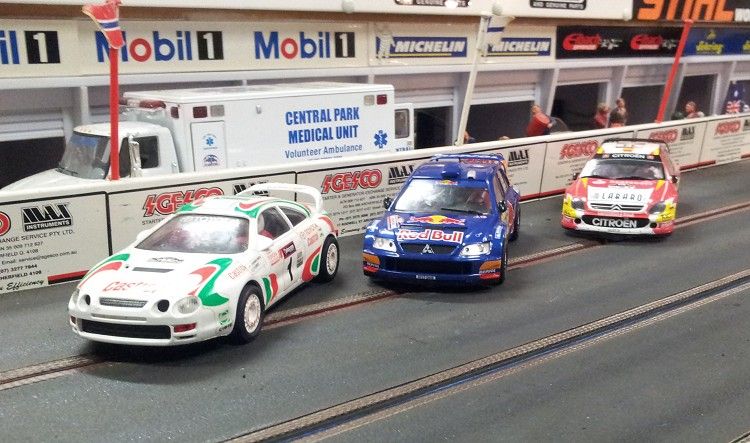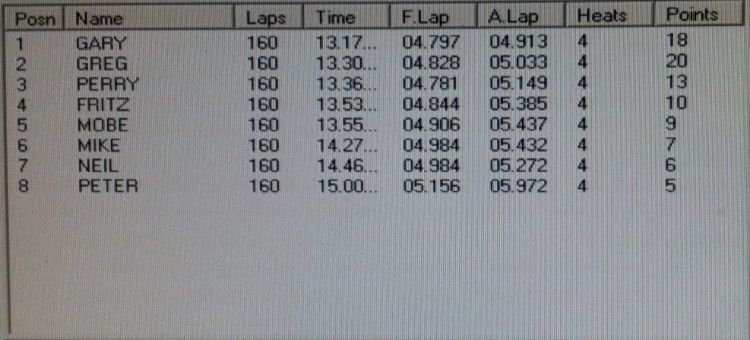 Another class to test everyone's driving abilities was the DTM class (non magnet remember). This time it was Greg's opportunity to show how well his SCX AMG could go. Perry, Moby and Mike ran close to each other and again there was only a lap in it for them after 160 laps racing.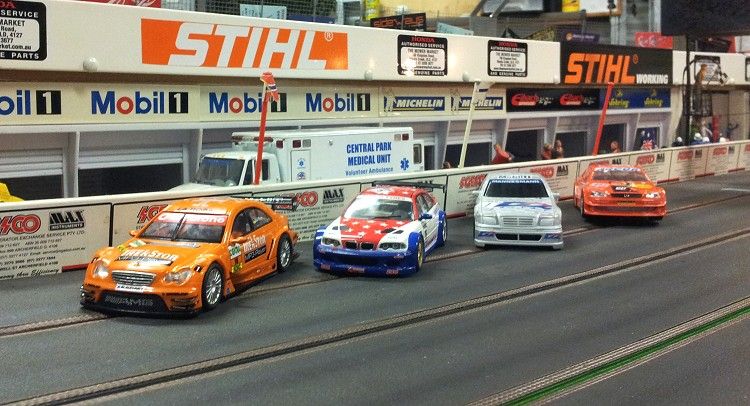 The fourth class for the day was Classic Trans Am and these models can be blisteringly quick even without a magnet. The results tell me that Greg took this easily, winning all four heats with his Barracuda. Garry had car trouble and completed his rounds with one of his special Classic NASCARs. Again, the mid fielders were close at the finish.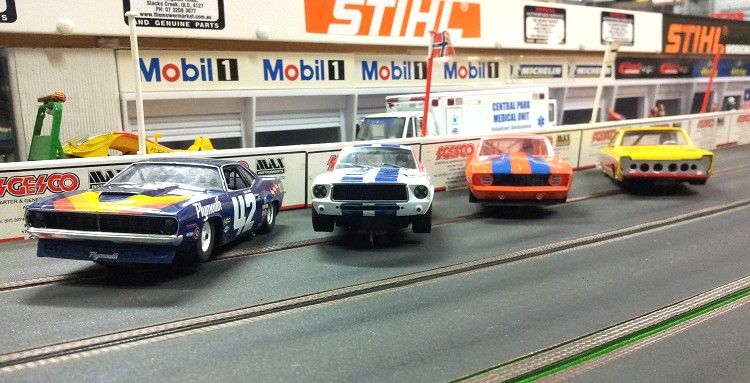 With scheduled racing completed, there was enough time to run an impromptu invitation class in the form of Ninco Karts. (I've been told they are not go karts!) The placing points tell me the racing must of been close with the top four drivers sharing the front.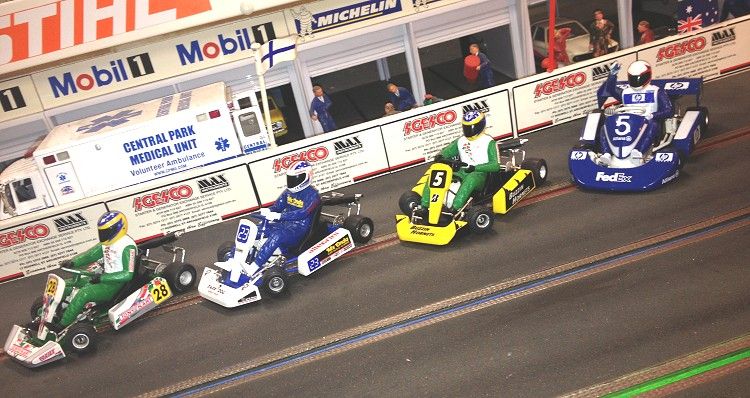 If you live on Brisbane's southside and would like to come along and see what we get up to, email me at
pwix@yahoo.com
for further details