Once again another good crowd for the popular LCR race night. Four good classes to be contended and some close racing too.
First up was classic Bathurst and with a wide variety of models racing it was always going to be the muscle cars dominating. Some of the brave also-rans were GT Cortinas and BMC Minis. An excellent result for Fritz who I suspect has taken his first race win at the track, well done Fritz
Next up was Classic Le Mans, again a difficult choice to know which is the best model for this track. GT40's and P4's are usually dominant but Gary bucked the trend and proved a well prepared D type was just as capable of wining. Karl and Perry also had good runs to capture third and forth respectively.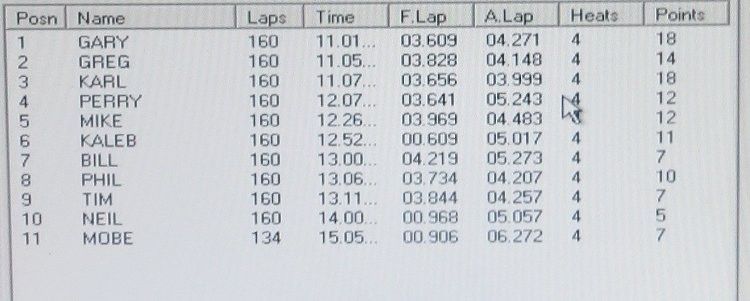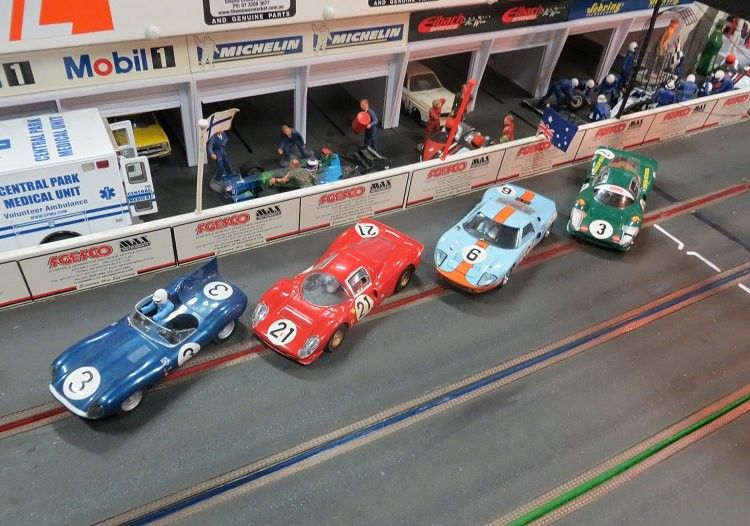 Next up was a precarious choice, always an unknown. Indy / A1GP. These models are very fast on this track and it was a foregone conclusion there would be some spills. With the expected couple of models loosing what were fixed items of bodywork, everybody had there own bad luck story to tell.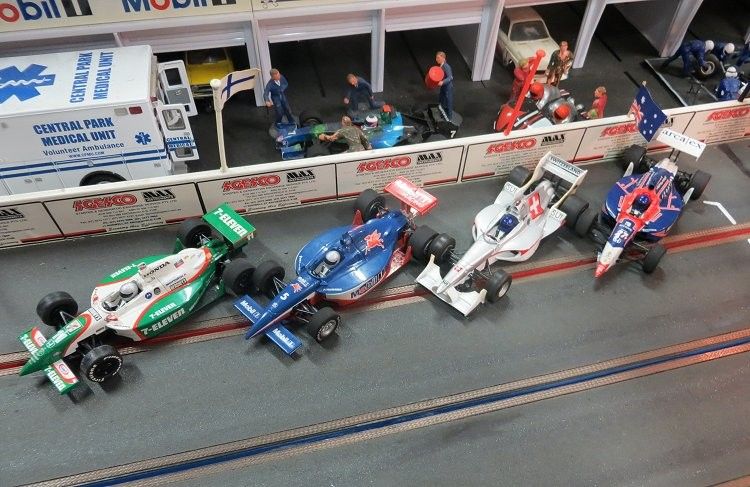 Last up were the V8's. A very popular class and nearly everyone had their model flying for the event. Lap times were phenomenal and the winners were circulating in GT times. The latter part of the field had there own close racing and by way of a change I decided to run my non magnet model to a respectable seventh!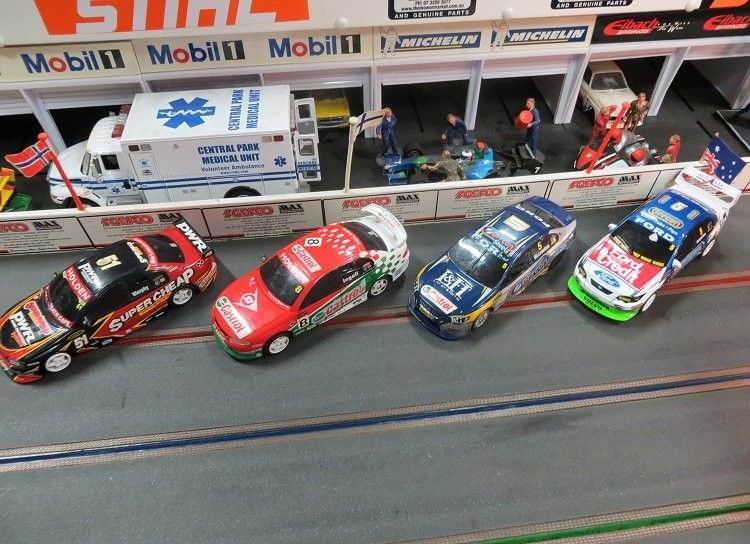 All in all a great afternoon/evening's racing and many thanks to Greg and Robyn for inviting us to their home. If you live on Brisbane's Southside and would like to see what we get up to, or maybe even join in!, in the first instance please contact me on this board. Please use the PM or email buttons under my avatar