.
.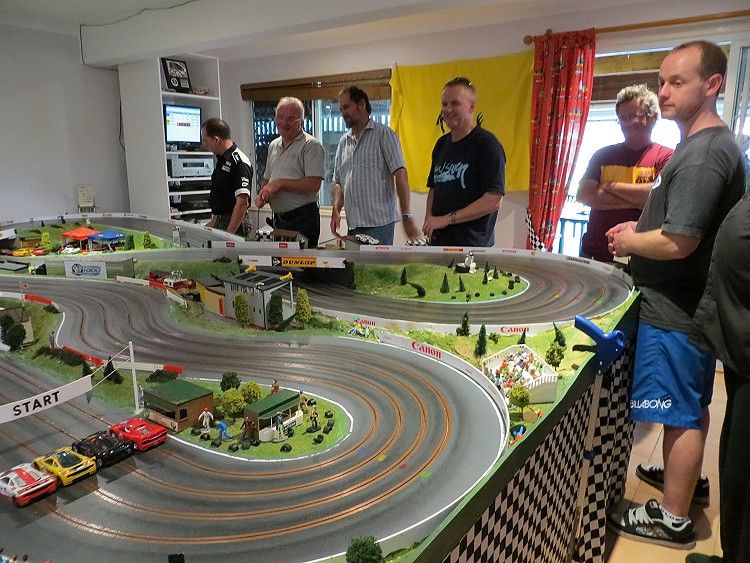 Another great race day at the Eggdome and a good turnout for the occasion.Three good classes to contend and as it happened the results were shared out pretty evenly with no one really dominating the afternoon. With electrical storms and torrential rain threatening it was still not surprising that fourteen racers made there way to the north coast to do slotcar battle at this fabulous venue.

First up was the classic class GT1 Gp 1, this is for GT models powered by a Ninco NC1 motor or equivalent. Red hot favourite was Chris with his Marlboro McLaren of some age, but none the less very quick. Garry, also racing a McLaren pressed him and Norm and Eggy hard but had to do with second spot

The NC1's are a great class to race especially on this track, and often, after nine or ten minutes racing, the field will often finish on the same lap.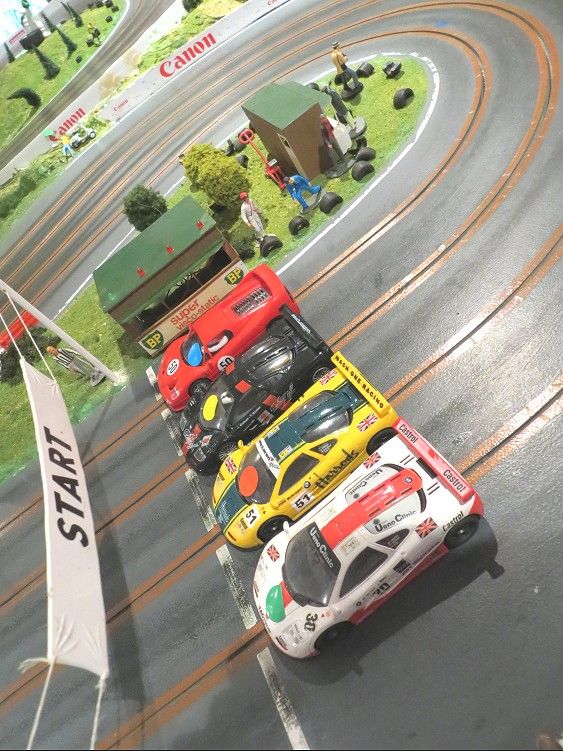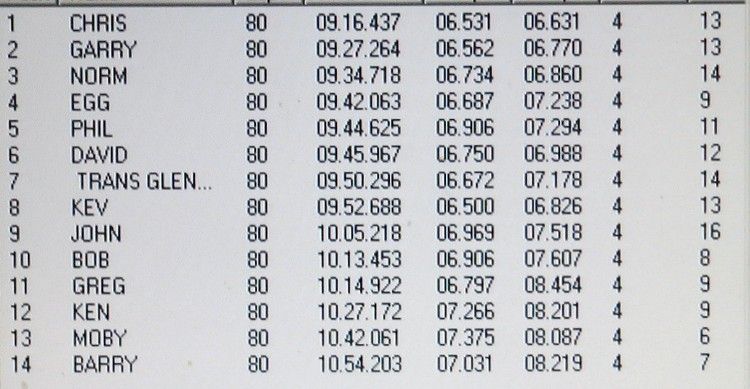 GT1 Gp1 results



Next up was a bit of an unknown class with Can Ams the choice. It was obvious that Carrera was going to be the main choice and Norm had a 917 flying but was involved in too many marshalling incidents to be able to make a move on the lead even though he clocked the fastest lap. Chris was racing a similar model, straight out of the box that day! and drove it well to a fourth spot less than a second behind me at the flag.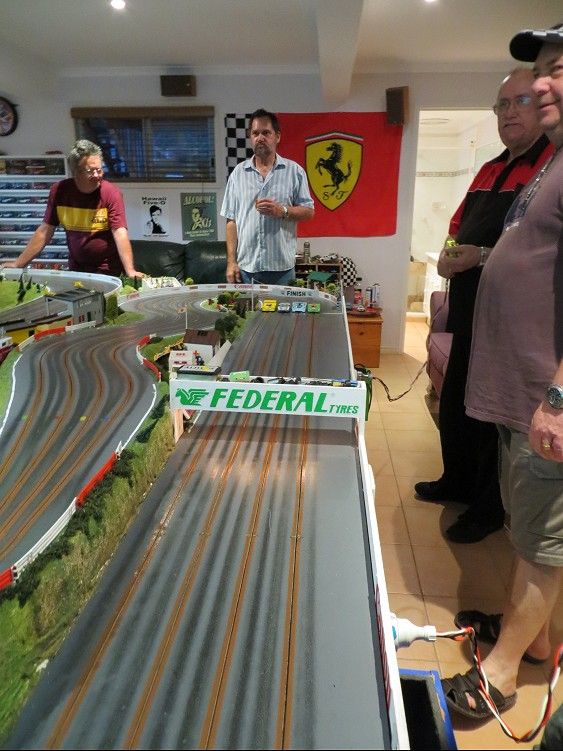 Man of the race was Garry who chose to race a Monogram Lola which must have been almost standard except for the added ballast! This model is notorious for its poor brakes because of the gearing but Garry managed to master it in the opening heats and clinch the race less than a second in front of mein host the Eggmeister!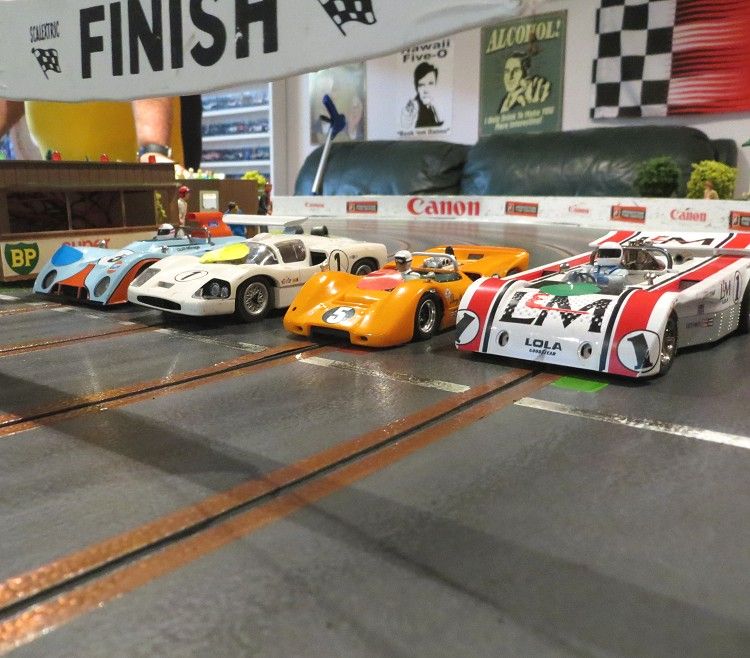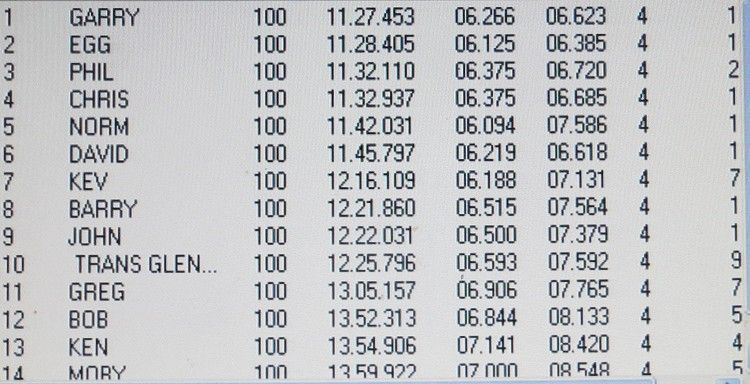 Can Am results




Last up was Slot.it's ???? Was this to be carnage.........? Needless to say there were several there who were struggling with their models. There were racers turning up for their heats with two or models!! this sort of uncertainty was not going to help them. From the first heat it was clear who was going to be hard to beat and Gary's Old Glory 956? went well.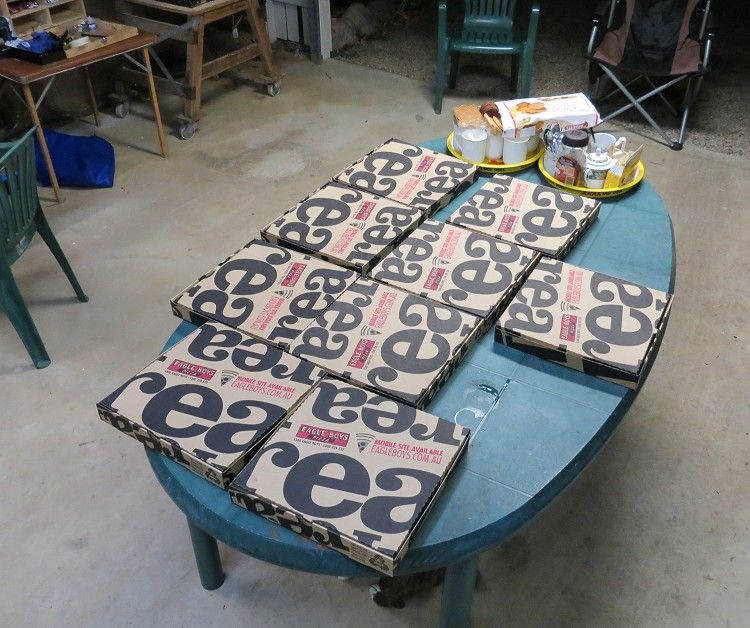 Chris, Kev and Norm also kept the pressure on and by the time the race ended some fourteen heats later, Gary was the victor by two seconds. Amazingly there was not much more than eight seconds between the first five places.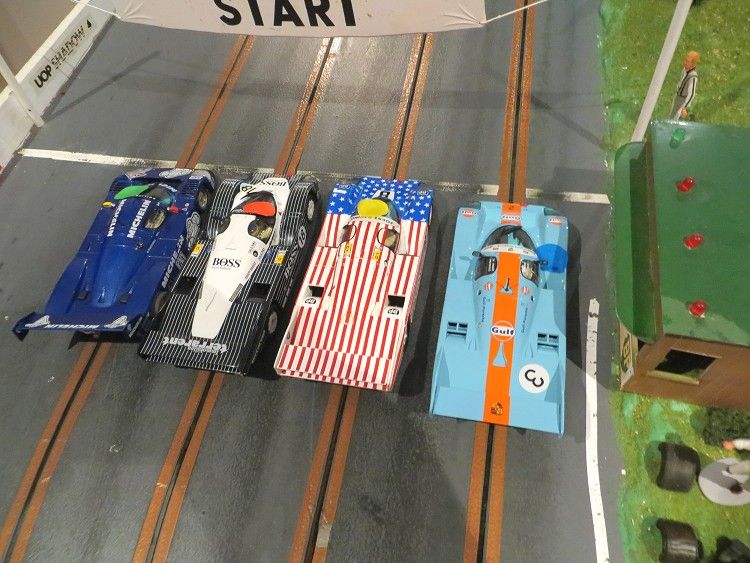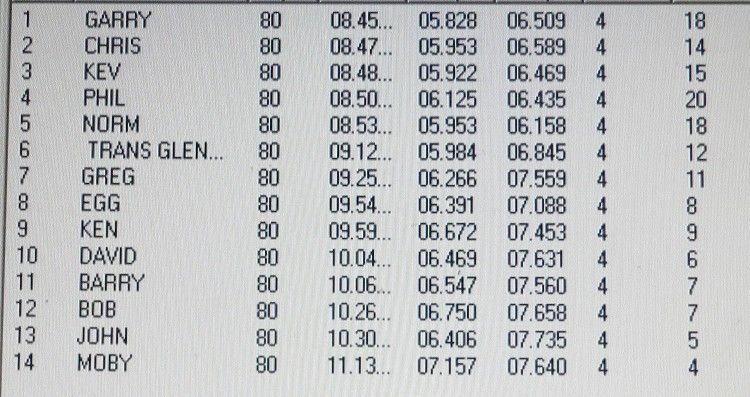 Slot.it results





Fairly newcomers John and Barry put in some good heats and some good results while the rest of us lived up (or down) to our reputations. On thing was for sure, we all finished the night on a high and had only the weather left to contend with on the way home.









On behalf of the guys I would like to thank Eggy, Kim and the family for having us at their home and for, as always, laying on a ceaseless supply of comestibles for the evening.