Local racer and trackowner Alan Page has proved himself to be more than a little handy with the router and the soldering iron! At last weekend's race meeting we were treated to a turn and more on his latest creation. A three lane speedway oval. Al has made this track very professionally and he does himself greater justice with some of the models he has made to race on it.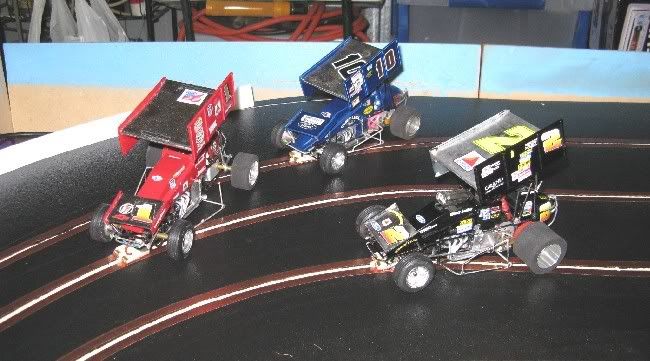 These are the Monogram 1/24th scale speedway cars purchased off ebay. The plastic chassis have been substituted with soldered music wire chassis and some parts of parma chassis. The models have drop out guides and Plafit tyres giving the models a very stable stance and a good turn of speed.






Needless to say they are great fun, if a little fragile, but I'm sure any spin offs of these models will be just as entertaining.