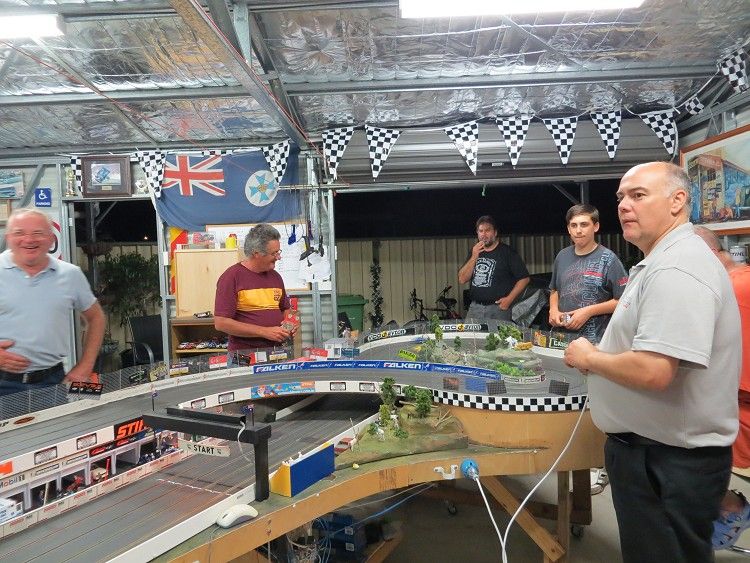 Some good classes and some good racing from the LCR last night, plus a good turnout which always help. Locals and travellers alike attended the meeting and good drivers combined with great drivers saw the evening get along at a reasonable pace. So much so that for the night owls we were able to tack another event on the end of the evening and still be finished before the witching hour.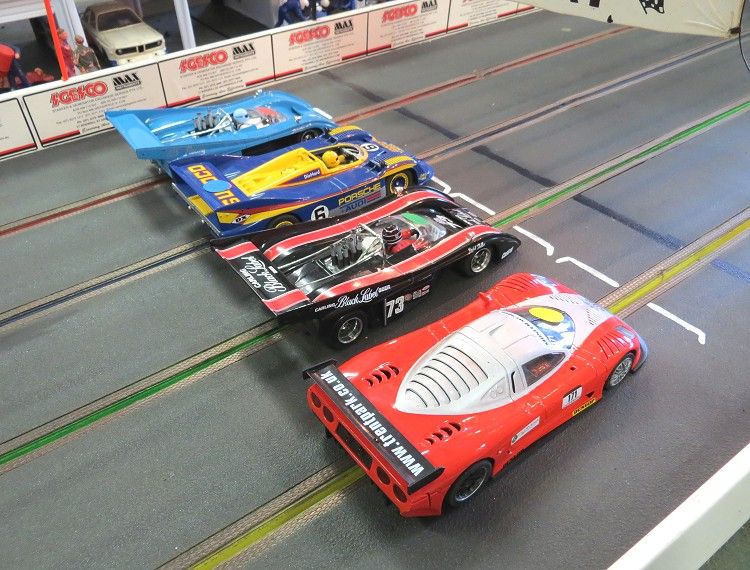 First up was Can Am and as well as the expected models there were some rather unexpected, but for the sake of the hobby we let all comers into this event and a great event it turned out to be. I must admit that there was far less marshalling than I was expecting for this quick class....may be we're getting better??









Can Am results





Next up was the first "slowie" event which again turned out to be a bit of a quickie!! Classic Bathurst saw a good selection of qualifying models with the Torana being popular. So popular in fact that Gary managed to take out the event with his. Some diehards like myself and Greg brought up the not too shabby rear with our Scaley Cortinas and Minis.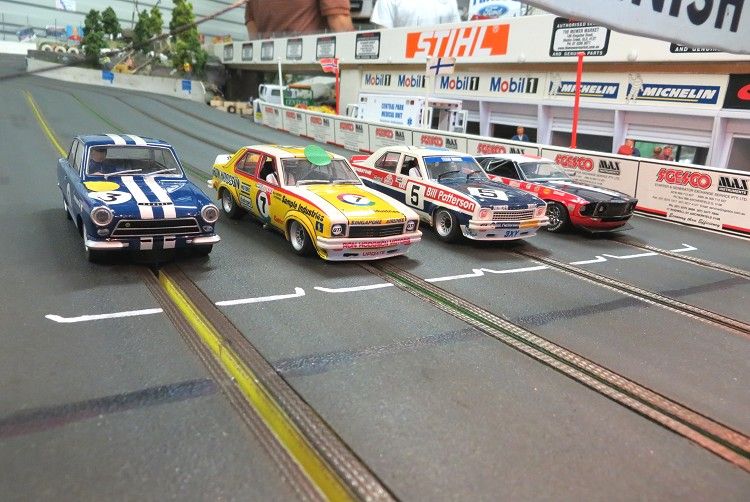 Classic Bathurst results





Next event was the next quickie event...being GT cars. Karl drove a nifty GT40 and Moby drove a very nice selection of model as they broke down one by one, but the Ninco Mercedes persevered and got him to the finishing line! I chose to drive one of our loan cars....an SCX Porsche GT1 with original RX41 motor. I have to admit, it has been blue printed but none the less, in the face of NSR's I managed to take forth place just Thirteen seconds behind the winner!










GT Results





The 'slow coach' event came next in the form of our new experimental class. This was NC1 Tin tops V. Scaley Tin tops. The models had to retain the original motors and magnets. The Ninco have a wider track and are inherently more stable in the corners, but the Scaleys have a bit of extra zip down the straights to compensate. I have to admit that this event was an exercise in marshalling and the main mission eventually became to steer clear of Neil rather than win the race. Only joking Neil!! Buddy!!.... As it was, lap times showed there was almost nothing between them and three Scaleys in particular, two Vectras and Gary's reworked Mondeo, were in the top end results. Gary managed to beat me by one second and the NC1's lined up behind us.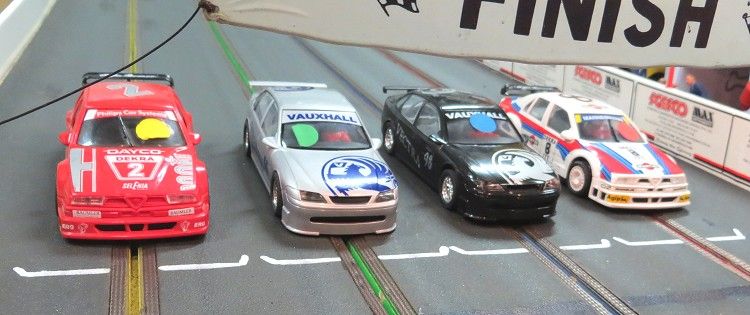 Tin Top results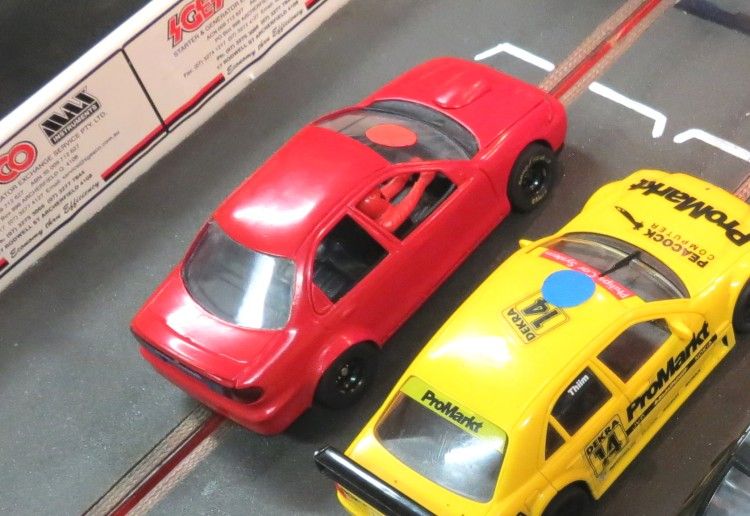 The Demon Mondeo






Last up was the extra event and it was unanimously decided to run modern rally. Car of the race was Caleb's Scaley Peugeot 307 which was lapping at phenomenal speed but unfortunately was becoming a nightmare to keep on at that sort of pace. Greg's Skoda went well but was hauling a lot of magnet, and Gary raced a valiant effort with an almost standard Ferrari 308, and credit to him he drove it on the ragged edge all the time. After a disastrous outing at Laguna Seeca last week I rebuilt the SCX Peugeot 206 from the ground up and that was enough to ensure me a good result!!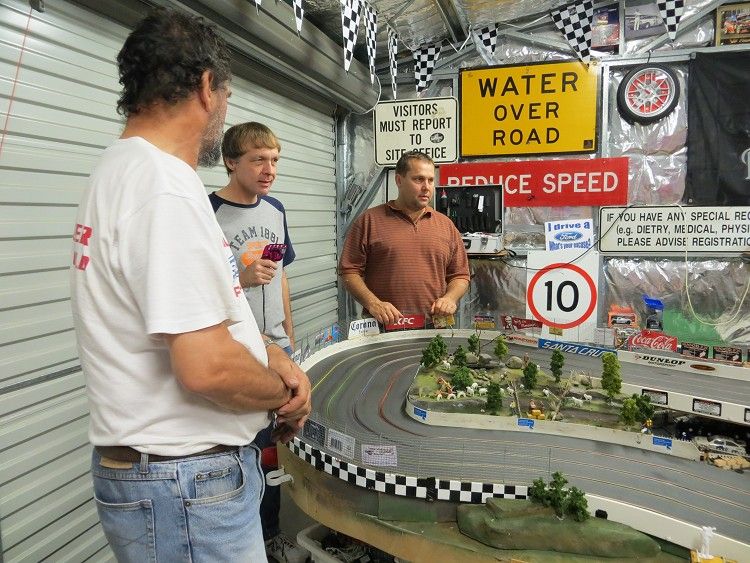 Many thanks to Greg for hosting the event and I am sure I speak for all when I say we look forward to racing there again!!