Finally there seems to be a reasonably priced commercial set-up block on the market.



Acrylic (perspex/plexiglass) set up block.



These items are essential for all serious slot racers. Its transparency allows you to check out the model clearance all round, check that your guide is deep enough and level, and ensure your braids are set well. For scratch builders it is even more essential. The only mod I would have liked would be to have a slot at both ends. One end can then have a couple of slightly raised sections to emulate the metal conductor rails on plastic track. This can be easily achieved by sticking two or three layers of masking tape to the block

This is my block you will have seen in most reviews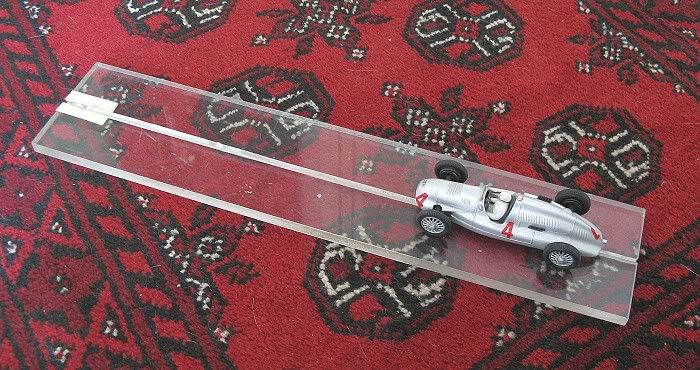 I find the length to be useful and clear sides help see the guidein the slot from the side.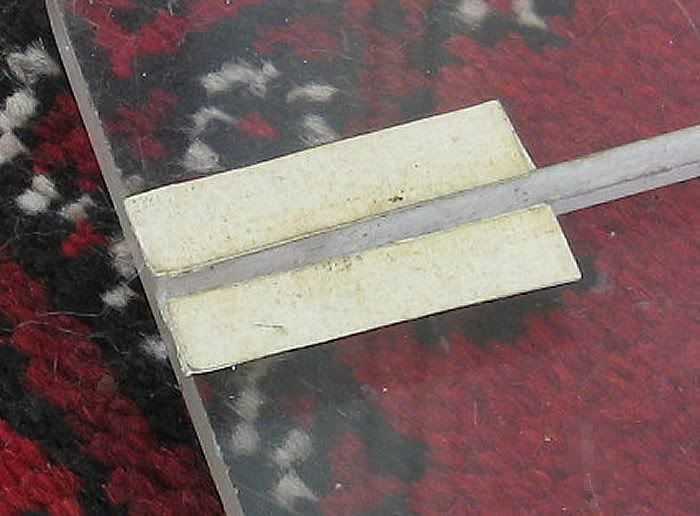 The tape is most usefull when setting up for plastic trackl. The tape can be added or subtracted to the height required!
Link courtesy of
Getslotted.co.uk