The boys at MJK, not being ones to let the grass grow under their feet, have just completed their next generation of chassis' for 1/32 models. The chassis' contain a few more dimensional adjustments to enable fitment to a wider range of models; they have also designed a more positive chassis mounting method which does away with unsightly screws, pins or clips appearing on the outside of the model. It allows the chassis to be transerred from model to different model with the minimum amount of fuss. It will also allow the fitment of a wider range of motors which is good news for the more fastidious tuner. They come with comprehensive assembly illustrations and a person of moderate ability should have no issues assembling them. The chassis layout is also very robust which should help prevent the necessity for a major rebuild after a heavy shunt.The chassis' are stainless steel and all the chassis accessories are of good quality, ensuring you will still be using it for years to come!

Combined with MJK's ever growing range of wheels and tyres, the chassis is a perfect platform for the serious racer and should not prove too complex to assemble successfully, unlike some makes currently in the marketplace. Check out the following pictures and if any take your fancy, as a solo racer, or as a club standard, contact your local MJK agent or MJK direct for more details or to order.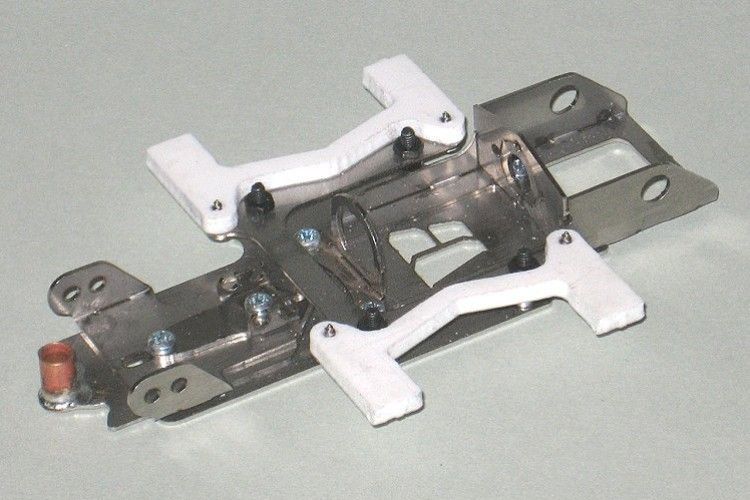 In line chassis 70 - 85 m.m.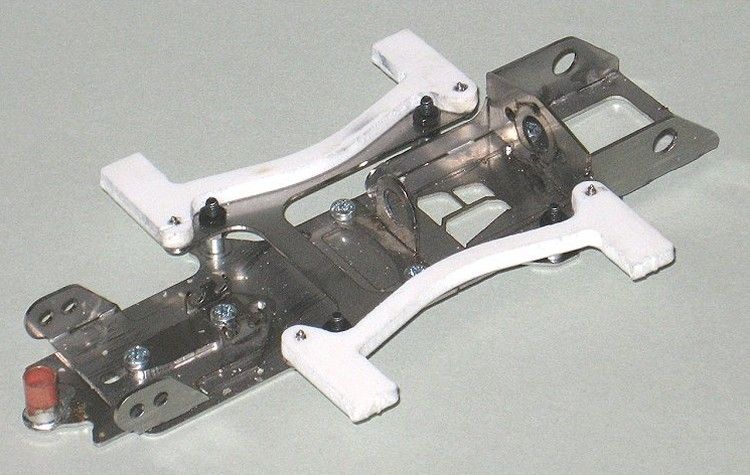 In line chassis 85 - 100 m.m.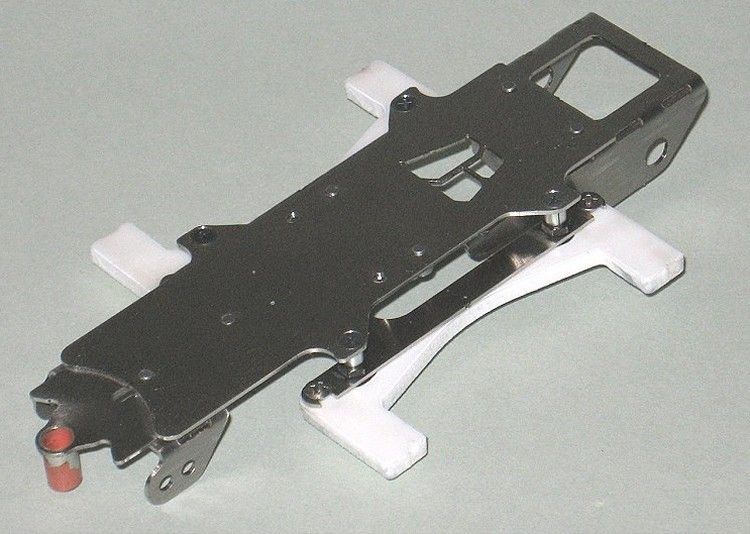 In line chassis underside.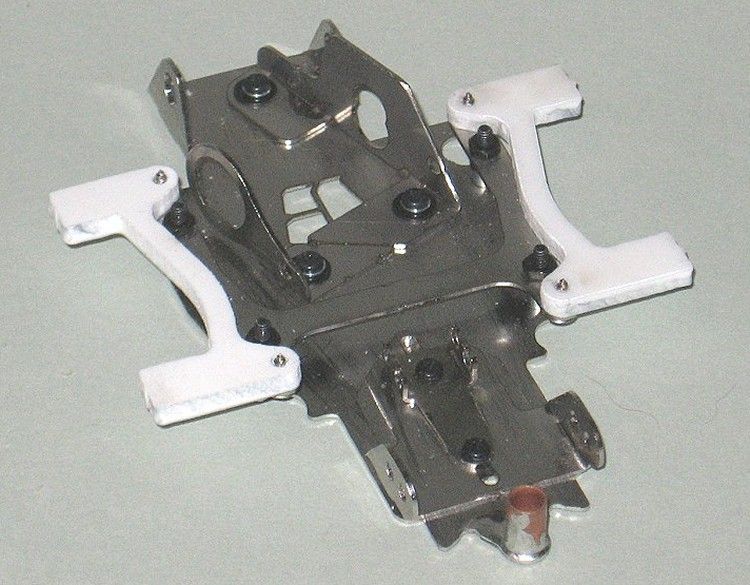 Anglewinder chassis 70 - 85 m.m.





Anglewinder chassis 85 - 100 m.m.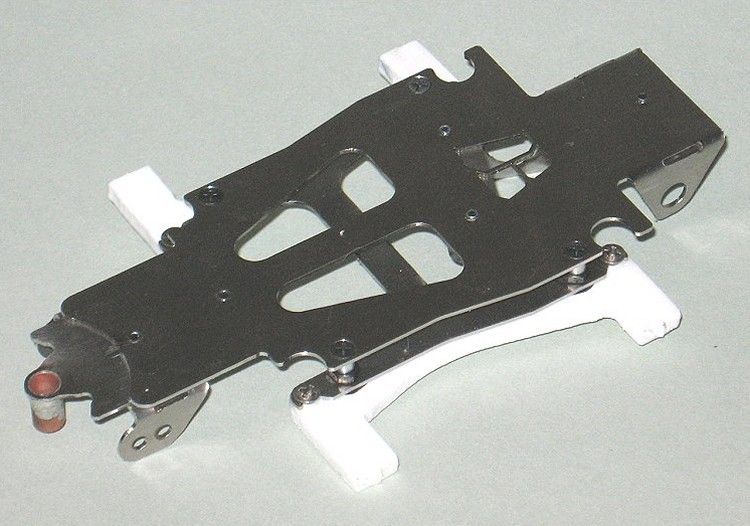 Anglewinder chassis underside.