Something not so new to the greater world in general is 3D printing; this is a process where a 3D CAD or similar drawing is produced on a computer and that drawing is then 'printed' (I use the term loosely) into solid form. The correct term for the process is 'additive manufacturing' a process where a selected material is built up layer upon layer by instant curing or instant setting of polymer materials.






This is the pod for converting 1/24 scale motors like Carrera 18 volts to more useable 1/32 12v scale motors



It has been around in one form or another since the eighties but is only now, over the last few years, become more well known as the price of the 'printers' becomes less and less. It's main advantage is the low volume production of items which may be very expensive to produce by conventional means, such as casting, moulding and milling; and it may also play a part in producing cheaply, those masters required for the moulding and casting processes.








Slot.it and Devis side by side. The Devis pod is to convert from S cans to FF type motors





But there can be catches, for instance, when it comes to accuracy and finish the end product, depending on the material being used, may need fettling to remove rough edges, holes may need tidying up and thin walled parts may a bit flimsy. None of these parts will be visible from outside of the finished model so finish will not be a big deal.








Slimline In-line chassis





A quick search on the internet now sees hundreds of entrepreneurs setting up business making things as varied and complex as large machine parts to home equipment and tools; and to our advantage, the odd person has seen fit to produce some of the more sought after slotcar parts, like pods, chassis, and guides just for starters. Good news indeed and if made of the right material they would be almost indestructible.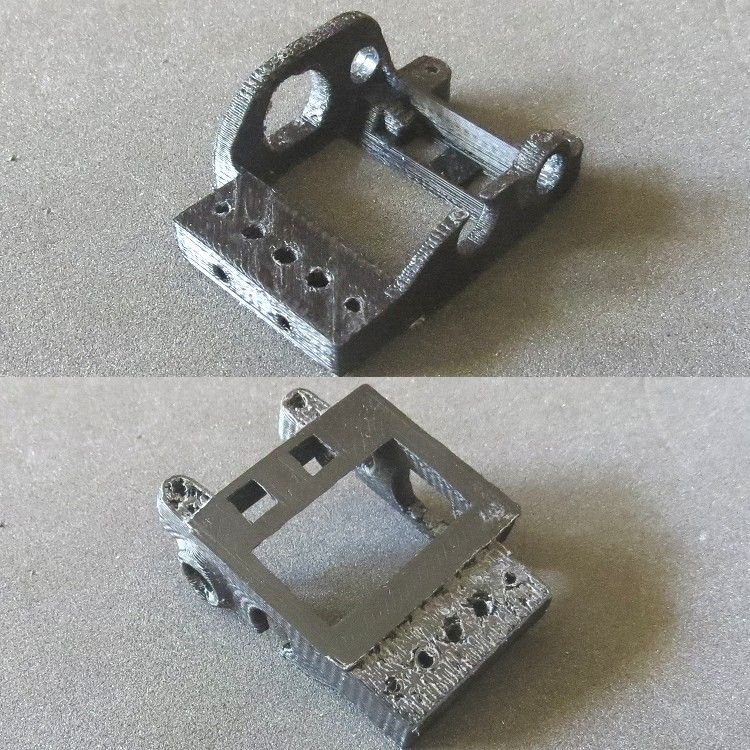 'S' can pod





Devis 3D Designs have decided to make their slotcar parts from ABS plastic which, for those who are not aware, is currently used by mainstream manufacturers to make a variety of slotcar parts. ABS is a high impact resistant plastic which can easily withstand the rigours of our hobby. The company eventually aims to produce a whole diversity of products such as Home goods, Crafts, Automotive and Knife and gun accessories. So we are lucky that we have been taken into the fold as potential consumers of this technology.








Front end and guide mount for in-line chassis





I have recently come into possession of some of Devis's products and at first glance I can see the usefulness of the process and the parts it produces. Prices are very good and service I am assured is second to none. Check out the products at http://www.Devis3DDesigns.com and tell us your thoughts and experiences.



Universal guide