.
.
Every now and then there is a model which gives all the outward signs of being a goer, then it's first outing on the track reveals all the horrors of a model which obviously wasn't design for the intentions you had for it. AUTOart are very good at doing this to people and more than one of their models should be race winners, but out of the box they are seriously badly designed. Not from a body style point of view, but from under the bonnet so to speak. Those mechanical bits which should be propelling it to unassailable leads and dominant track behaviour just don't happen. Sad really, because if AUTOart had someone on board in the design department who understood the basics of slotcar chassis design they would be probably one of the leading manufacturers! A rash statement? I don't thing so. Lets have a quick look at some of their most desirable models.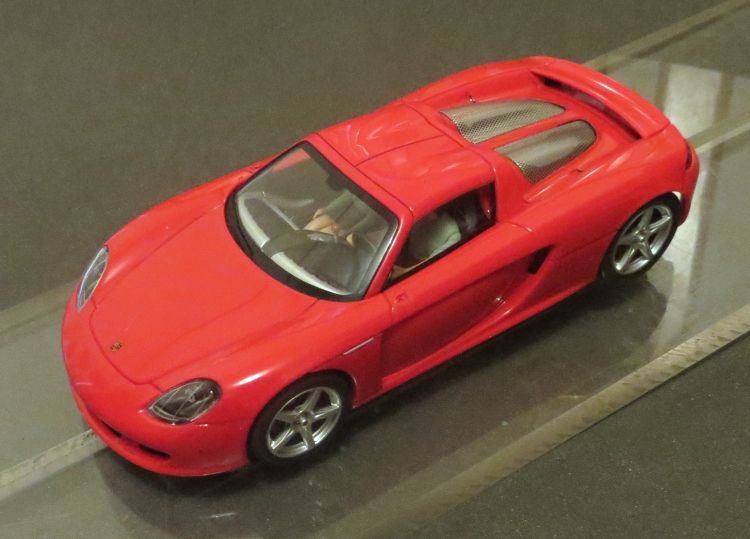 The Lamborghini Murcielago, Lamborghini Gallardo, Lamborghini Miura, Lamborghini Countach, Lamborghini Diablo, Nissan Fairlady Z, Mazda RX8, Ford Mustang GT (2005), Porsche 996, Porsche 997, Ford GT (2004), Shelby Cobra Concept (2004), Koenigsegg, Bugatti Veyron, Lancia Fulvia '72, Jaguar type 'C', Jaguar type 'D' Le Mans, BMW M3 GTR 2004, Ford Sierra Cosworth Rally 1988, Alfa Romeo GTam 1970, and a bunch of Rally cars, Citreon Xsara, Subaru Impreza and Peugeot 307.



AUTOart slotcars and spares



Most of these models are potentially race winners in their classes among other RTR models but they are beleaguered by poor drive trains. Check out the reviews for some of the Lamborghinis on this forum and you'll see what I mean. For some I have gone the distance and turned them into race winners……others have been consigned to the shelf and the too hard basket. But I have recently taken up the challenge once again to turn a crippled work of art into a podium placer.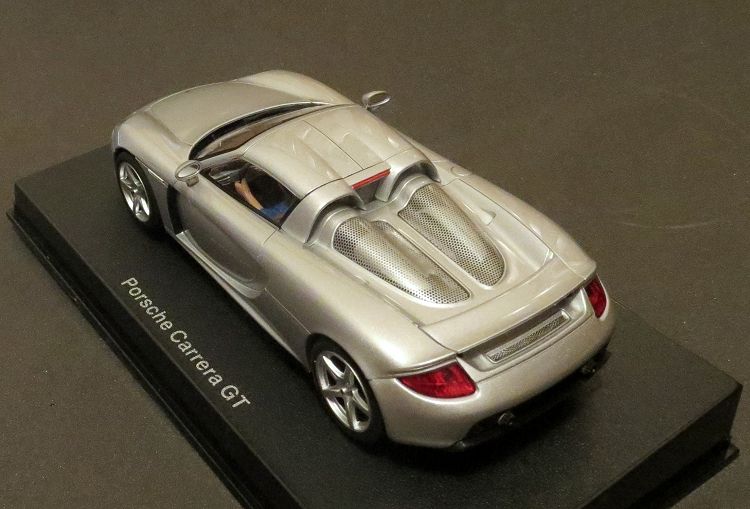 This time the model was the spectacular Porsche Carrera GT. From any angle this model is fabulous and placing it on a slotcar track is a great anticlimax, so what do we have to do? Mmmmmmmm……. Garage and home racers will be terribly disappointed with this model out of the box, the main issues being gearing, tyres and traction magnet. The first issue is the gearing, AUTOart seem to gear their models to the extreme, suitable only for huge eight lane tracks with massive sweeping bends. Negotiating the tight inner radii of some home tracks will be out of the question, The tyres are faithful scale reproductions and I have to say 'sorry Mr AUTOart', as great as they look they have neither the meat nor the grip required for head to head home/club racing. Thirdly, the traction magnet is good, but is mounted too far off the rails. The following are the three simple fixes I used to make the model competitive.








First up was the gear ratio, I removed the axle and carefully removed one wheel, I then slid the original gear off the axle and replaced it with a Slot.it 36z spur gear. The original gear sat on a heavily knurled section of the axle (and quite rightly too!) so, rather than file / grind these knurlings off I simply chose to mount the new spur gear on the other end of the axle. The axle was then refitted. The pinion was way over size too, so this was replaced with a Slot.it 12z brass pinion. Slot.it pinions come in three or four different diameters; because of the motor / axle spacing, the ideal pinion size for this model is the 6.75 m.m. dia. pinion. With a final final drive ratio of 3:1, the gearing was sorted.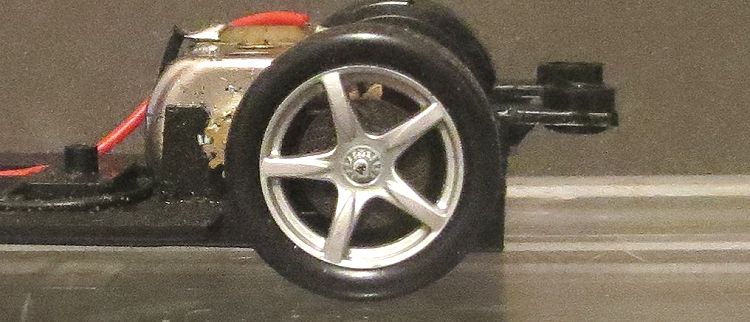 Next up was rear tyres. I am lucky enough to have a large selection of MJK urethane tyres to help me, but not everyone will have access to this sort of resource. This came in handy when I did the two Lambos (see AUTOart forum), but luckily, the guys at MJK have decided to make a tyre specifically for this model, the MJK 4240. These slipped on the wheels a treat and that side of the tune was also fixed.








Lastly, the traction magnet needed sorting. Again a fairly simple fix. As mentioned before, the magnet in my view is adequate, it just needs to be a little closer to the conductor rails. This was achieved by unscrewing the magnet, fabricating a couple of plastic shims the same dimensions as the recess, and refitting the magnet with shims back into the body recess.








Trial and error using a length of Scaley sports track or Carrera track will help you gauge the thickness of shims required. And that's about it. All that is left is to lightly true the tyres and take her for a blast. Unfortunately I don't have a home track, but I know where there is a beauty to test it on, and we're racing there this Saturday! Stay tuned……………..