Need help, I'm new... Car not gripping on track
Posted:
Wed 15 Dec, 2010 7:09 am
Hello,
As you can see, I'm new here. My name is Jonathan Poll, and I'm 14 years old. 2 days ago, I was given 2 old slot car sets. One matchbox, and the other Scalextric. The Scalextric one is only a set of extra parts, not a set with all the power.
The matchbox one is fine, been using it a bit, but only 2 of 4 cars are fine. 1 has no tires ( perished off ) and the other has tires that I superglued on because they kept coming of the rims. Those tires have not gripped even before I glued them. They still dont grip. The tires feel hard, unlinke the 2 cars that run fine.
This is what the track is like ( so you ,now what version of slot car )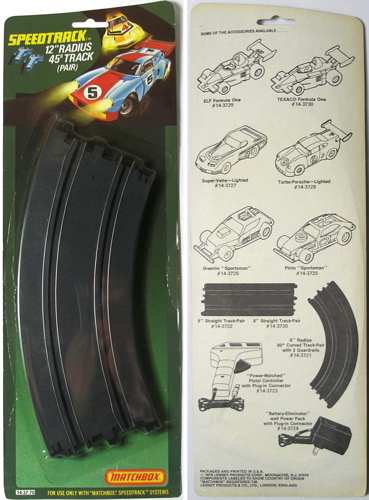 And this is the same car ( just different body, but same insides )
http://upload.wikimedia.org/wikipedia/e ... dtrack.JPG
( wont embed it cos the image is too big )
Thanks, Jonathan