I'm not sure if this is a common problem but I seem to have been the victim of an SCX practical joke!! A few nights back we were racing a favourite class, Modern F1, and during the early heats I managed to loose a wheel!! It wasn't a case of the stub axle coming out of the steering unit, more a case of the wheel sliding over the stub end! The wheel was obviously quite at home doing this because it did it again……..and again. Finally, I decided to run my last heat with three wheels, only to be bemused when the opposite wheel was detached in another racing incident! SCX obviously are finding it too difficult to model the F1 wheel restraints in 1/32 scale so an alternative was needed to be found. The solution didn't take much finding and the fix came straight from the spares box.









For those not familiar with the modern SCX front end, the wheel is held on the stub axle purely by a knob moulded on the outer end. To fit the wheel you simply push it on, but once the end either becomes worn or is a poor moulding in the first place, the wheel drops off at the slightest encouragement. Mmmmmmmmm?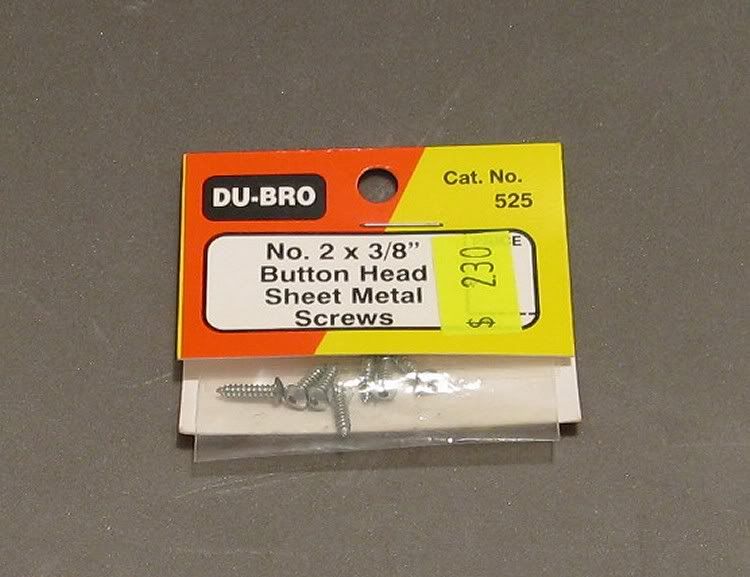 The solution was to cut the stub off the steering knuckle altogether. I countersunk a pilot hole where the stub once was, ensuring it was as central as possible to the old stub, then I drilled through the knuckle with a 1/16" drill.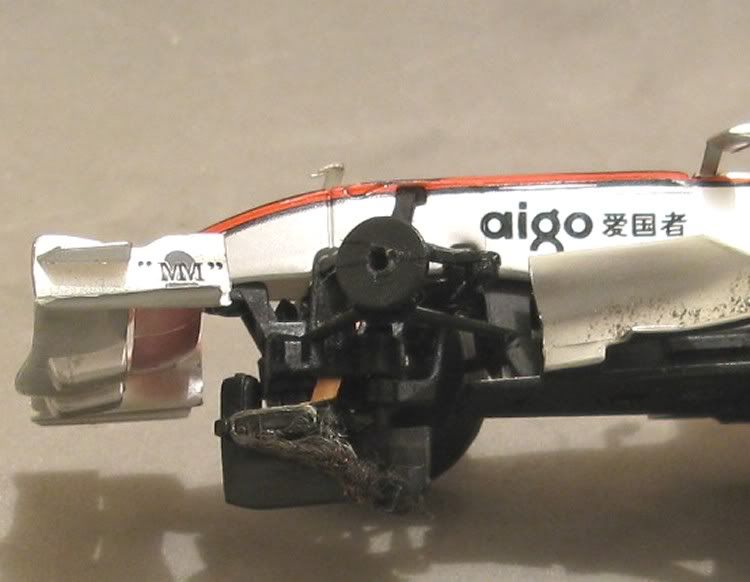 Prior to this I had screwed two '2 gauge' screws through a piece of plastic to the depth of a wheel hub width. I then coated the screw threads with extra strength epoxy and left them to dry overnight. Once dry I filed the epoxy down evenly until the screw fitted through the wheel with minimal sloppiness. I then screwed the wheel onto the knuckle, tightening the screw carefully until the wheel started to bind and then backing it off about an eighth of a turn.









The end result was a pair of front wheels that are going to take a bit more punishment than the originals in good condition. There is a plus too. The tip of the screw passes through the knuckle and lodges itself comfortably between the upper and lower swivels, thereby greatly reducing the possibility of the stub axle assembly coming out of the steering unit….as they do! So it's off to race with some of the toughest ruffians that the Slotcar Legends group can supply! See you there!...